There must be some top OLED flagship battle in the market of TV, especially Sony and LG, as two veteran TV manufacturers, this year's release of Sony A90J and LG C1 is also highly anticipated. So, Sony A90J and LG C1, which is the better OLED TV?
| | | |
| --- | --- | --- |
| Model Name | Sony A90J | LG C1 |
| Display Type | OLED | OLED |
| Resolution | 4K (2160p) | 4K (2160p) |
| HDR | Yes | Yes |
| High Dynamic Range Format | HDR 10, Hybrid Log-Gamma (HLG), Dolby Vision | Dolby Vision, HDR 10, Hybrid Log-Gamma (HLG) |
| Refresh Rate | 120Hz | 120Hz |
| Smart Platform | Google TV | webOS |
| Featured Streaming Services | Paramount+, Disney+, HBO Max, Hulu, Netflix, Prime Video, SHOWTIME, STARZ, Sling TV, YouTube, Peacock | HBO Max, Netflix, Prime Video, Disney+, Apple TV+, Hulu, Paramount+, Peacock, YouTube TV, Spotify, iHeartRadio |
| HDMI Inputs | 4 | 4 |
| HDMI 2.1 Inputs | 2 | 4 |
| HDMI 2.0 Inputs | 2 | 0 |
| HDMI HDCP 2.2 Inputs | 4 | 4 |
| Works With | Amazon Alexa, Google Assistant | Google Assistant, Amazon Alexa, Apple HomeKit |
| Voice Assistant Built-in | Amazon Alexa, Google Assistant | Google Assistant, Amazon Alexa |
| Picture Quality Enhancement Technology | 4K HDR Pro | Cinema HDR |
| USB 2.0 Ports | 2 | 3 |
| Bluetooth | 4.2 | 5 |
1. Image

​
LG C1, this TV with a piece of LG's own OLED screen, 4K resolution, support 120HZ refresh, OLED Dynamic Mode PRO, to bring a smoother picture experience, OLED restore natural colors, bring immersive picture enjoyment, with LG's free dynamic range video technology HDR 10 PRO, by enhancing the brightness to adjust every picture color.
Sony A90J is also 4K resolution, the same is a top OLED screen, not only supports 120HZ refresh rate, but also supports 4K 120HZ game frame rate, the rest of the VRR, ALLM are no longer too much introduction, game mode to their own star product PS5 has a bonus, the rest of the game is not as good as LG C1 optimization.
2. Chip

​

The LG C1 TV adopts an AI audio/video chip α 9 Gen4 4K processor, which can accurately identify sources and optimize them through Al's autonomous deep learning, and enhance AI sound adjustment to give users a better viewing experience.
Sony A90J sound and picture effect is also top-level, thanks to Sony's own XR cognitive chip, can simulate the human eye viewing effect, the picture analysis and secondary enhancement, presenting a more suitable for human eye viewing picture, the same AI chip enhancement technology, Sony A90J is obviously more suitable for human eye viewing habits.
3. Audio and Video

​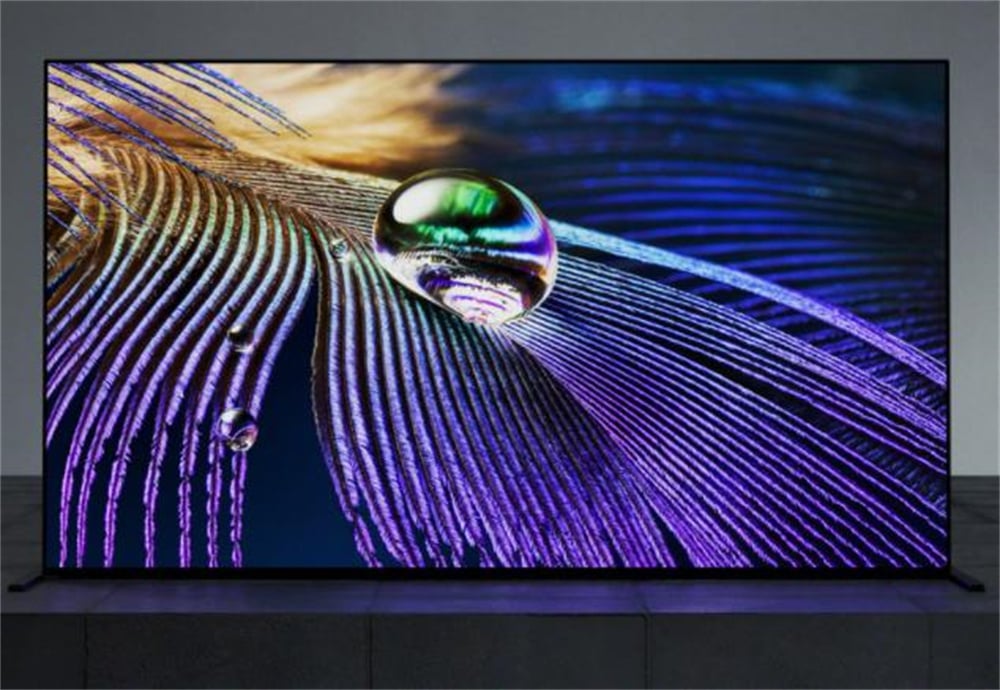 In terms of audio and video playback, the LG C1 supports Dolby Vision IQ/Dolby Atmos and Bluetooth Surround Sound. The most surprising feature is the "Filmmaker Mode", which maintains the original aspect ratio, color and frame rate of the movie while restoring the original frame rate, just to express the director's original production intentions.
And Sony in the A90J with XR Terry Phantom color display technology PRO, as well as XR sharp dynamic, the picture contrast, smoothness, color and other comprehensive enhancements, even ordinary sources can have 4K effect, if you want to see the OLED cross-genre technical innovation, Sony A90J more suitable for users to choose.
Of course, the Sony A90J sound is not bad, with four speakers, using its own flagship version of the screen sound field, 3D surround sound field conversion, with the XR chip sound field positioning technology, so that the film is also improved in the sound, the user can hear the difference between the sound of different locations on the screen.
4. Game

​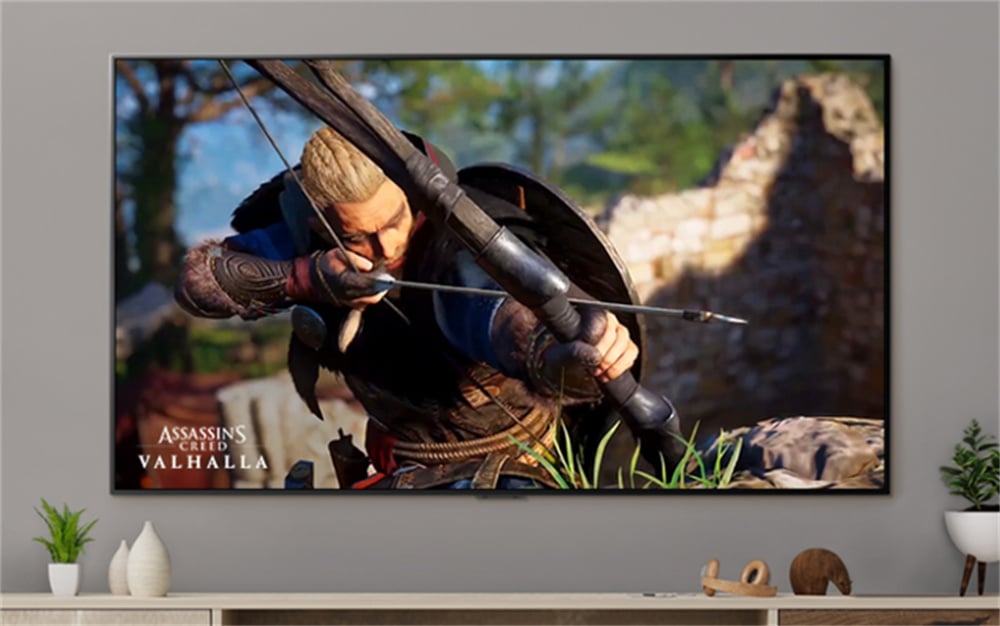 The LG C1 TV also has a gaming mode that automatically optimizes for games and is compatible with NVIDIA G-SYNC and FreeSync technology, which reduces frame drops and screen extensions when playing games, basically making it a gaming-grade screen that those who like to play games will love.
The Sony A90J focuses more on audio and video effects, providing users with better audio and video experience, while in terms of game support, in addition to its own PS5, LG does better on other game devices.
5. Summary

​

If you want to experience the brilliant picture quality of OLED, in fact, the two levels are similar, LG C1 will even be a small victory, and LG C1 has the price advantage.

If you want better movie and TV viewing, choose Sony A90J is obviously better, this TV is very accurate to the user viewing habits, this is far from other TV can be compared. If you just like to play games and only play PS5, Sony A90J is a good choice. if you also play other game consoles, LG C1 will bring a better gaming experience.