The Sony A9S(Also called Sony A9) and A90K OLED series TVs are the middle-of-the-road TVs in Sony's OLED TV family, which offer excellent color and system processing technology. As you can see, Sony A90K 2022 series TV is an updated replacement for the Sony A9S TV. Both models have a lot in common, but they do have updates as well. In this article, we will compare the Sony A9S Vs A90K specs and features and performance to help you make a clear decision.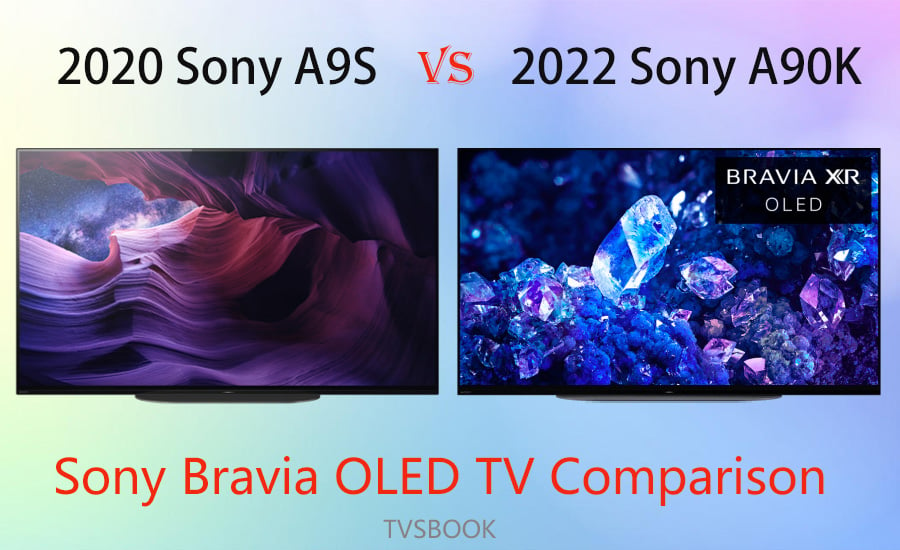 Sony A9S VS A90K TV Appearance Design​
Sony A9S and A90K OLED TVs extend the simple and thin design style in appearance. They both have very thin bezels that will not block the view.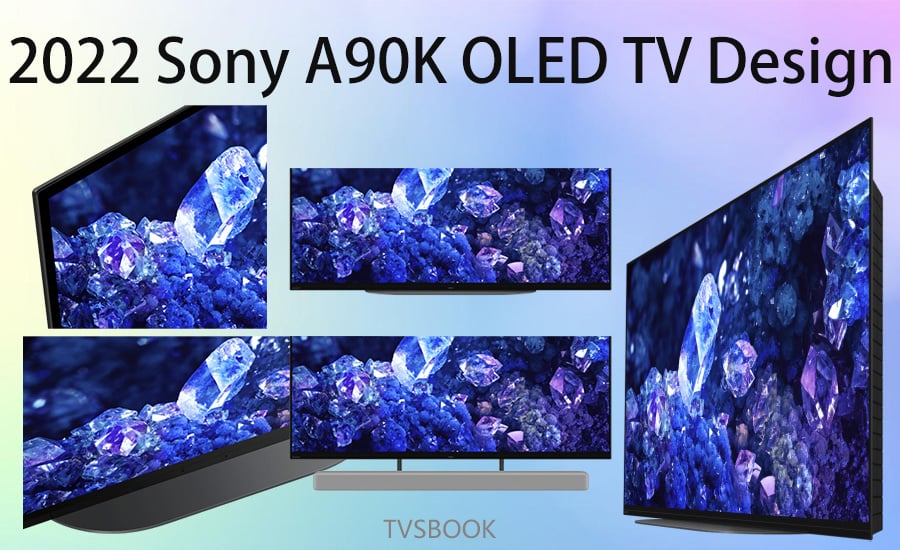 They both have a very thin central base stand. When compared carefully, they differ a bit in shape, but they are both very close to the table. Therefore, a soundbar is not ideal for placing in front of the Sony Bravia OLED TV because it will block your view. However, with it mounted on the wall, this will be solved.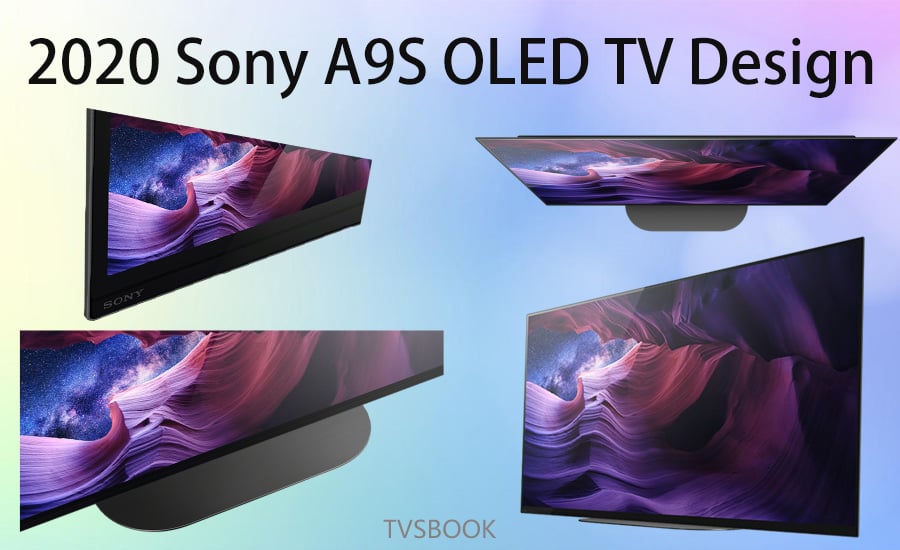 The Sony A9S and A90K TVs are designed with different features on the back. The Sony A9S has several ventilation holes on the back and removable panels on the bottom. You can hide the cables inside, which will make your living room look very neat and tidy. While the A90K TV has a checkerboard pattern on the back, it does not have a panel for cable management.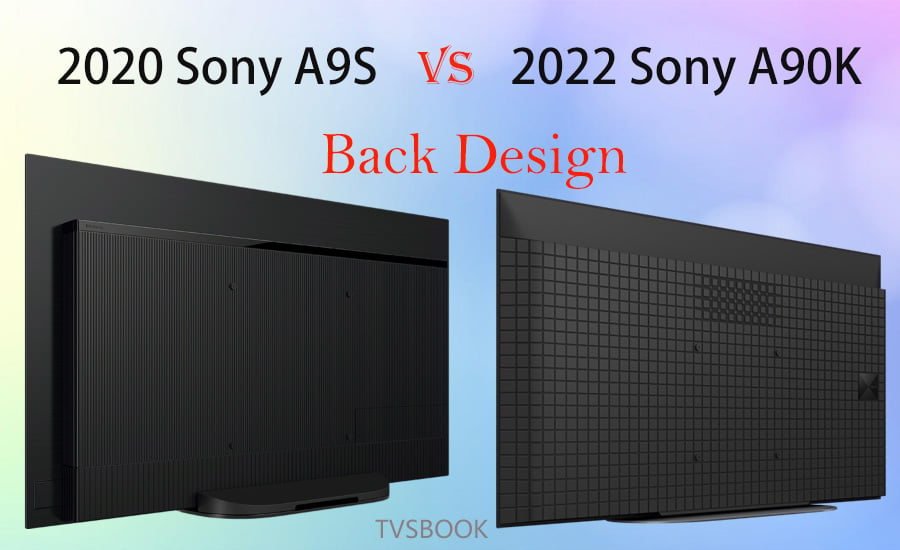 Sony A9S VS A90K TV Size and Price​
Sony A9S and A90K TVs are only available in a limited number of models. The Sony A9S is only 48 inches and was once priced at $1499. Now, as you know, the Sony A9S is a TV that has been released two years ago and its price has dropped to around $800, making it a good choice for those on a budget but looking for a high-quality TV.

The Sony A90K TV is a new TV launched in 2022. It adds 42 inches in addition to 48 inches. The initial release price of Sony A90K is $1399.99 for Sony 42A90K, and $1499.99 for Sony 48A90K. But now, you can also get a lower price than this in stores with varying discounts.

Overall, the Sony A9S is a TV that is more favorable in price but a bit older as for launching date. The Sony A90K has a newer production date but is a bit more expensive than the Sony A9S for now.
Sony A9S VS A90K TV Processor​
The Sony A9S and A90K TVs are both in the Sony Bravia TV family, and the new version of the Sony A90K features Sony's recent processor technology, Cognitive Processor XR.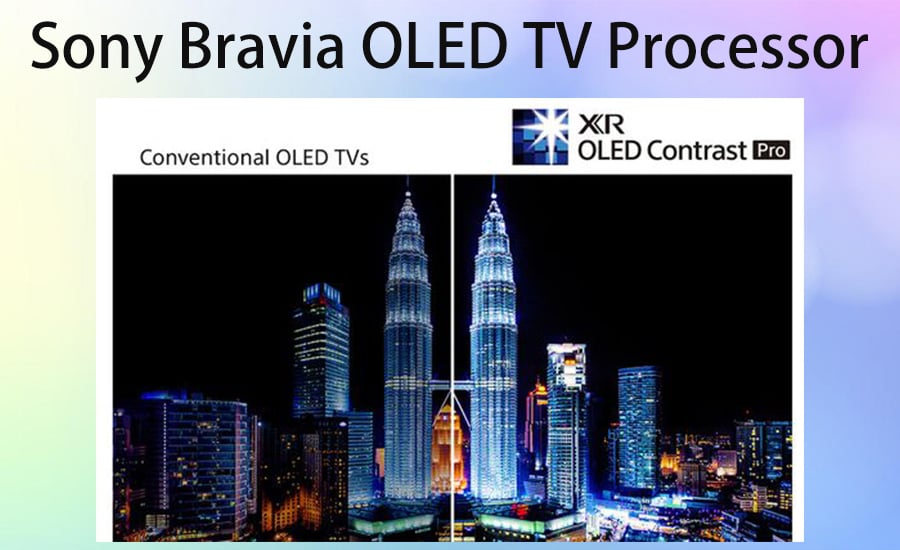 The Sony A9S TV has the X1 Ultimate processor, which is twice as powerful as the X1 Extreme, analyzing every element of the frame and improving the resolution and image detail of individual objects. There is no doubt that the X1 Ultimate is one of the best processors.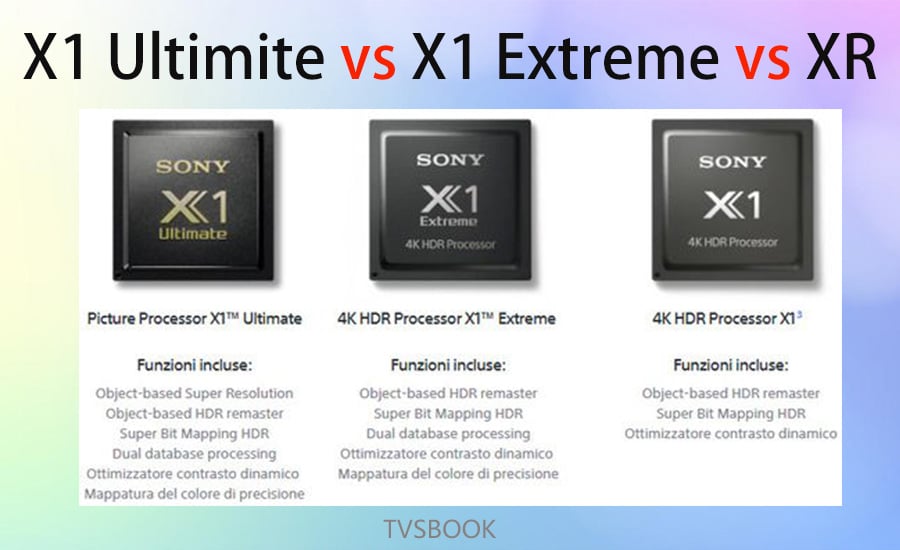 The Sony A90K TV uses the new generation of innovative cognitive XR processors. More specifically, its algorithm replicates the cognitive characteristics of the human brain, analyzing images and sounds and focusing attention on individual objects. As a result, Sony A90K has more realistic images of people.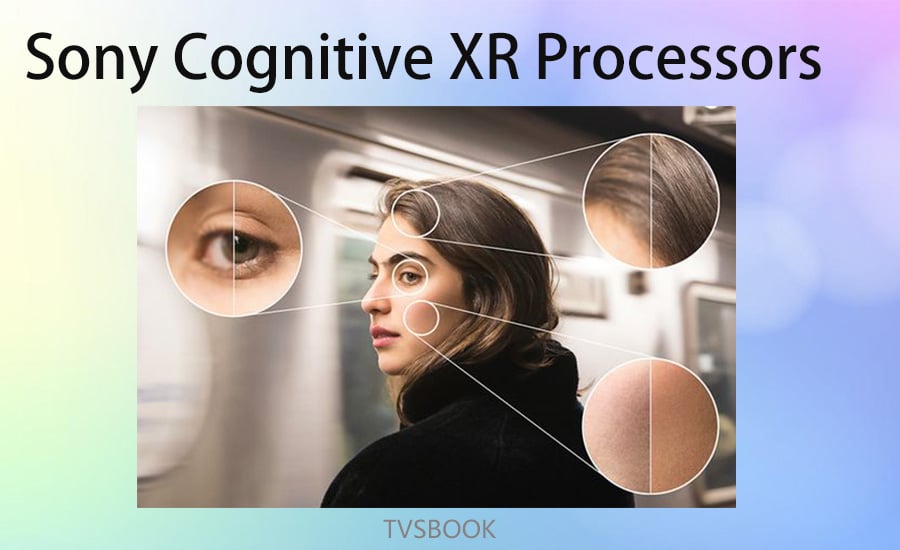 Read
Sony X1 Chip vs Sony XR Chip
to learn more about the differences between these two Sony chips.
Sony A9S VS A90K TV Smart Platform​
Actually, it's no doubt that Sony OLED TV runs on Android, and Sony A9S and A90K TVs are powered by Android TV and Google TV respectively. You may be confused about
Android TV vs Google TV
. Simply put, Sony A90K Google TV adds more Google TV features based on the Android TV system with more exclusive and customized content.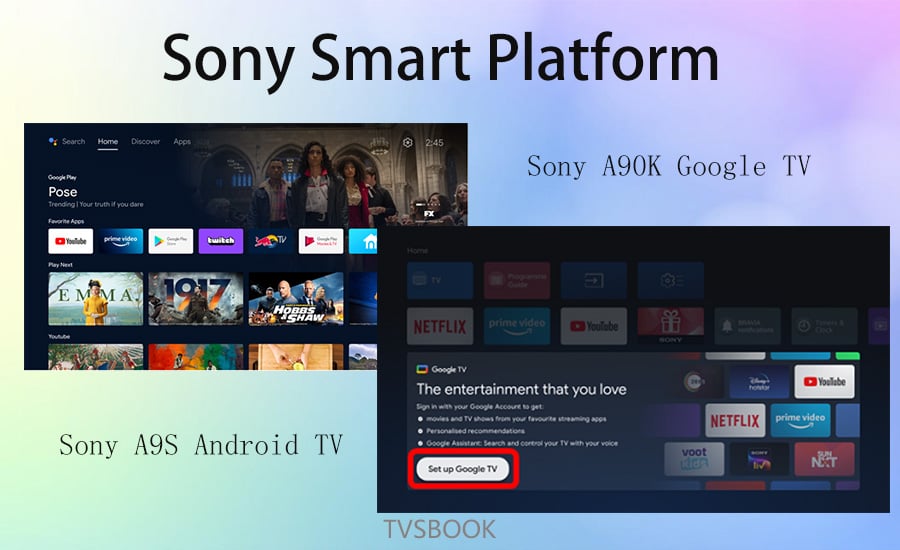 Sony A9S VS A90K TV Connectivity​
The Sony A90K and Sony A9S have a full range of TV interfaces, including HDMI, USB, RF Antenna Input, Ethernet, RS-232 Input, Digital Optical Audio Output, Composite Video Inputs, and more.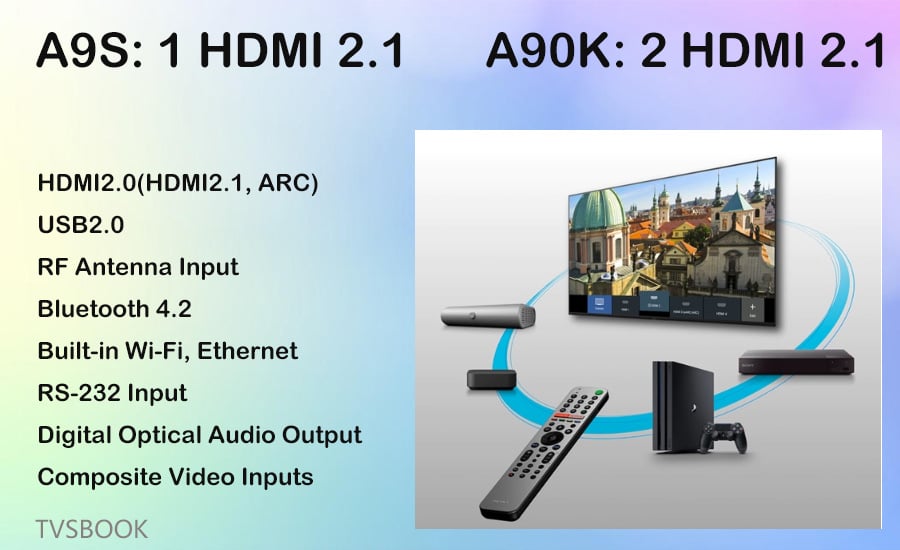 Unlike the Sony A9S, which only has 1 HDMI 2.1, the Sony A9S has 2 HDMI2.1 ports. It's not just one less interface in terms of quantity——it allows the Sony A90K to support 4K content transmission at 120Hz, while the Sony A9S cannot.
Sony A9S VS A90K TV Game Performance​
The Sony A90K and Sony A9S are both good TVs for watching movies and games. They both have fast response times and low input latency for a responsive gaming experience. However, the Sony A9S does not support any variable refresh rate technology and the refresh rate is limited to 60Hz at 4k.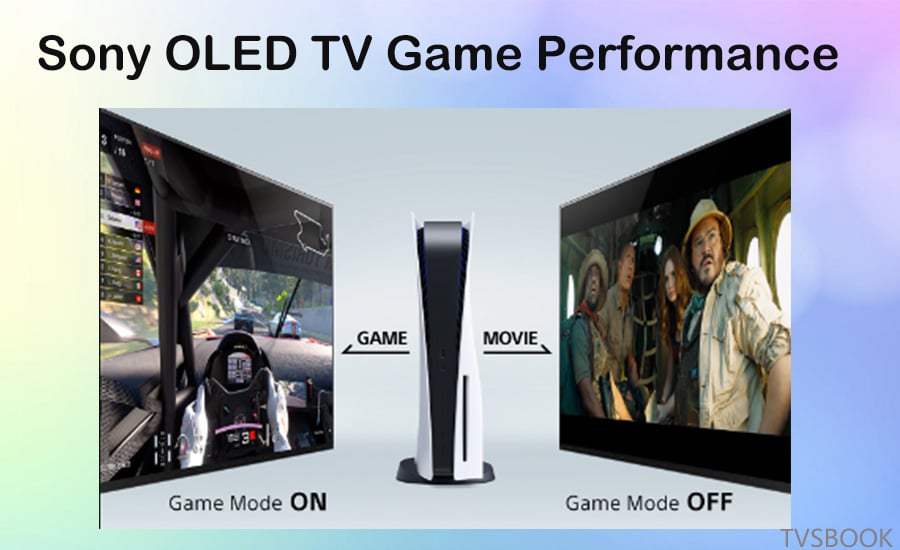 The Sony A90K not only has very low input latency, but it moves very clearly and smoothly. It also has multiple gaming features including variable refresh rate support and HDMI 2.1 bandwidth on both HDMI ports, allowing 4k @ 120Hz gaming on PS5 or Xbox Series S|X.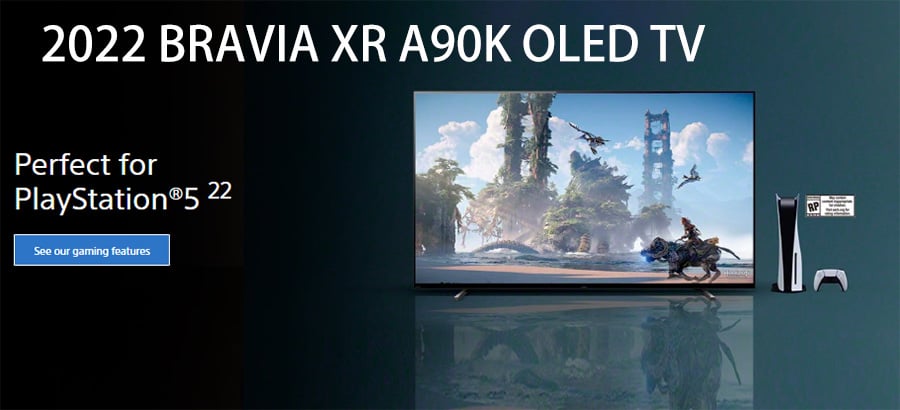 Sony A9S VS A90K TV Summary​
Overall, Sony A90K and Sony A9S are not very different in detail, they look extremely similar and both have very stunning picture quality.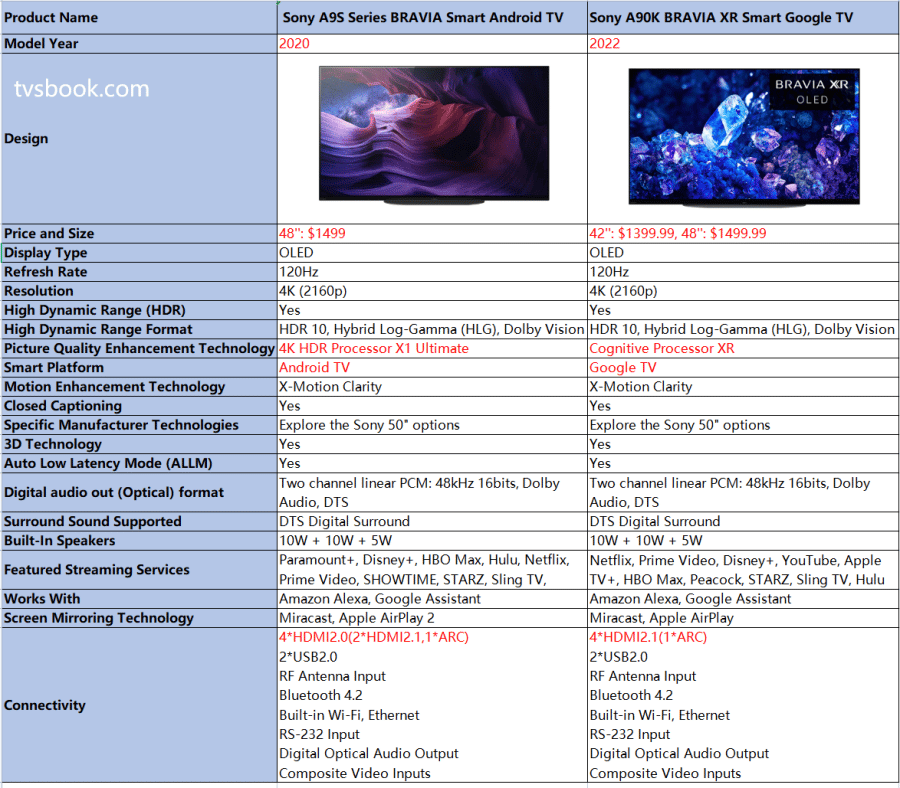 The Sony A90K OLED is a replacement for the Sony A9S OLED, the A9S can handle more glare but the A90K has better gaming capabilities. Sony A90K supports variable refresh rate technology and the two HDMI ports support HDMI 2.1 allowing 4k @ 120Hz gaming from the Xbox Series S|X or PS5.
The new TV Sony A90K has been significantly upgraded, while the Sony A9S has a significant price advantage and performs well overall.
Last edited: