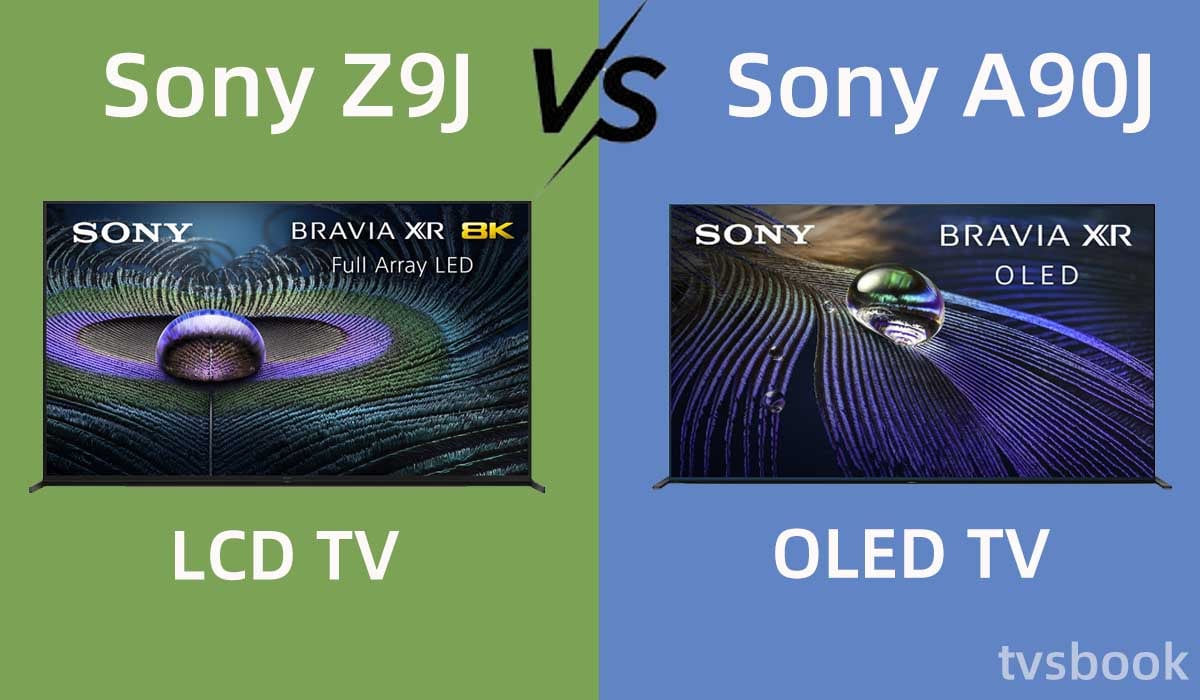 The Sony Z9J and Sony A90J are both 2021 model TVs that are still very popular due to their excellent picture quality and rich features. Sony Z9J and A90J offer different size options, with the biggest difference being that the Z9J uses an LCD panel while the A90J uses the OLED panel that has become popular in recent years.
Because some users want to know the differences and features between the two TVs, this article will compare the Sony Z9J vs A90J so you can make the right choice for you.
Sony Z9J vs. A90J Specs​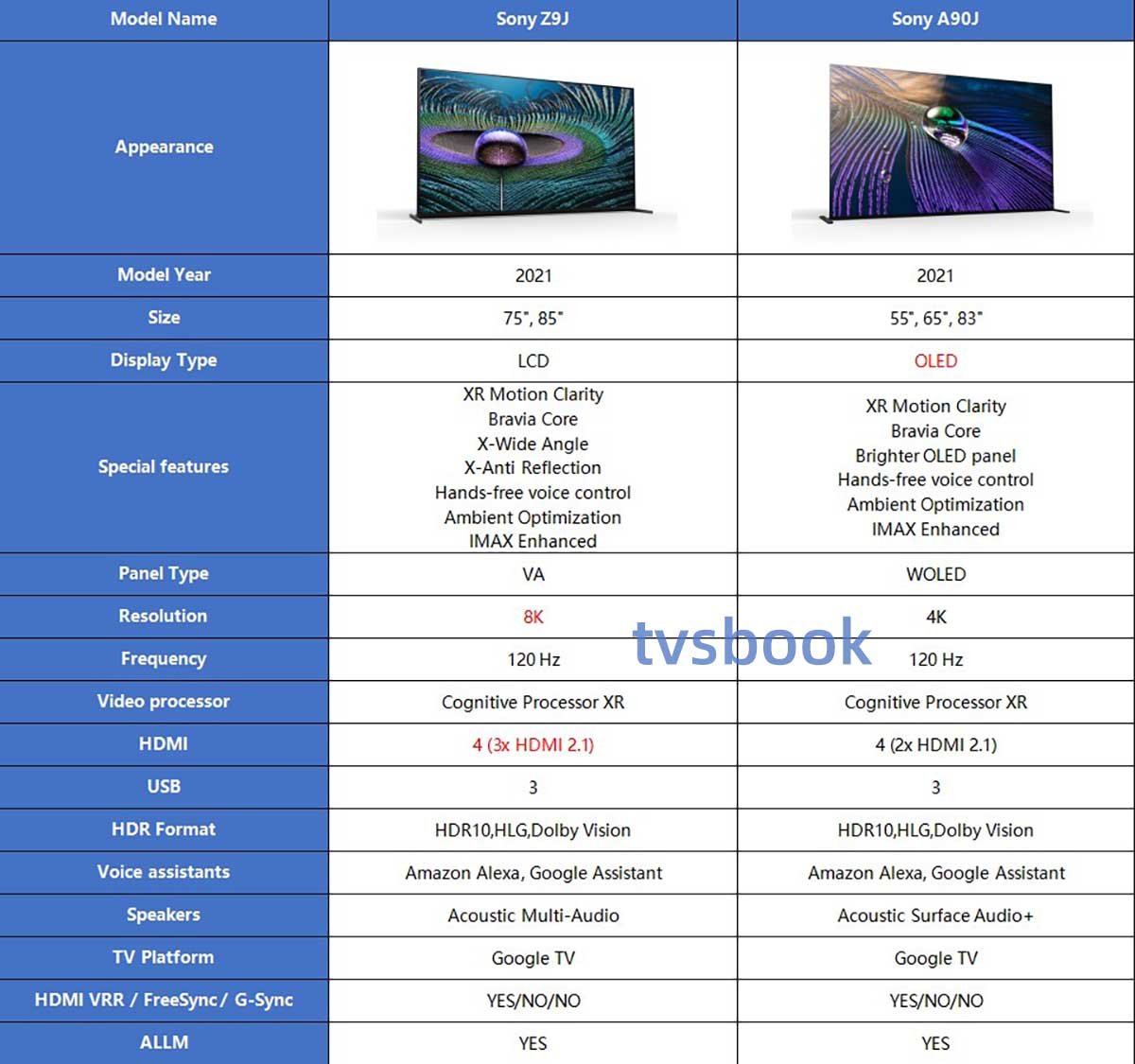 Sony Z9J vs. A90J: Picture Quality​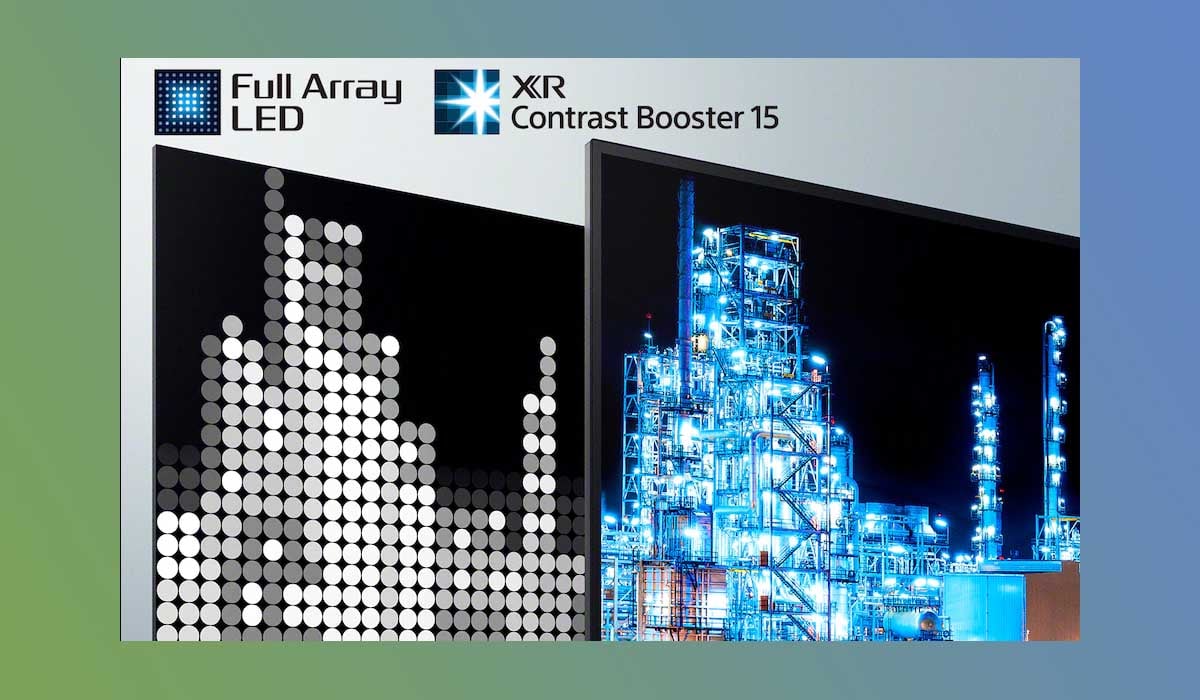 The Z9J, part of the 2021 Sony Bravia Master series, offers stunning images and is a great 8K UHD TV. Note, however, that it does not support playback of 8K UHD video files or YouTube AV1 8K streams.
With a 120Hz refresh rate, the Sony Z9J offers accurate and rich colors for those who prefer LCD TVs.
The Z9J's area counter displays approximately 400 to 440 backlit areas and dimming is handled very well. However, there may be slight blooming when playing HDR content.
Sony A90J has been called the best monitor by its fans since its launch. True, the Sony A90J offers a stunning 4K picture and benefits from OLED's self-illumination feature producing near-perfect blacks and contrast.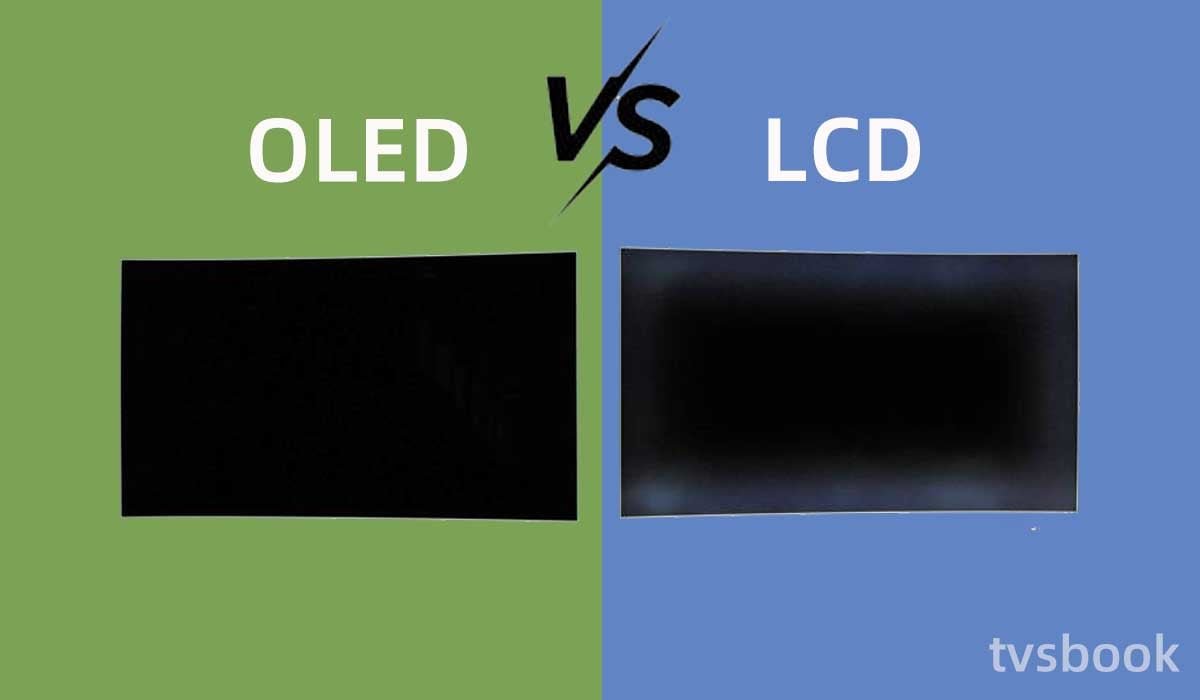 Compared to the Z9J's LEDs, the A90J's OLEDs offer better blacks. If you like to watch movies in a dark room, then the Sony A90J TV is an excellent choice.
Both TVs support Dolby Vision, HDR and HDR+, etc. You can also adjust the different modes according to your preferences and usage scenarios. The Sony A90J can upgrade your content to near 4K resolution, while the Z9J also offers a solid upgrade to the original image. But when you play 8K UHD video or YouTube's 8K stream, you'll find that it doesn't support 4320p resolution.
Of course, you can see significant image enhancements with the Sony Z9J, although it may not showcase as much detail as other great 8K TVs. Remember to use the fourth HDMI port when you want to fire up 8K.

Thanks to Sony's Bravia XR Cognitive processor, the two TVs are excellent for picture processing. Sony's new processor cross-analyzes elements such as contrast, color, and detail of the image and adjusts all elements to show you the best possible results.
If you want a brighter picture, the Z9J is unbeatable, but the A90J clearly offers superior blacks and image detail.
Sony Z9J vs. A90J: Appearance Design​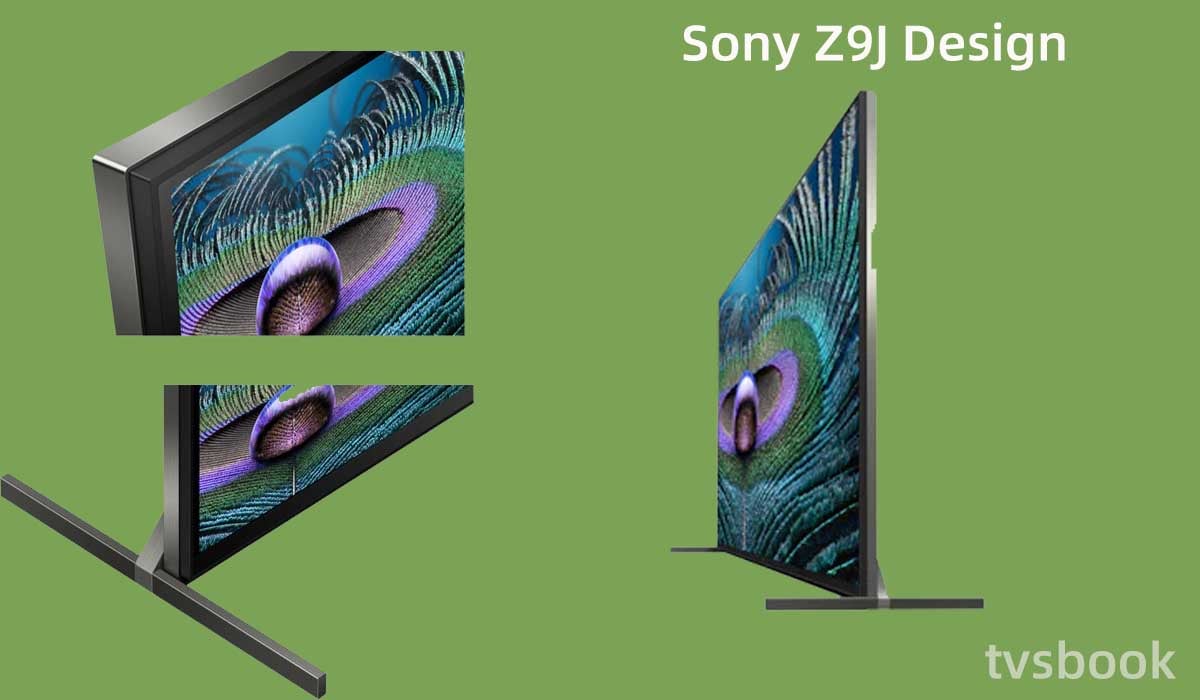 The Sony Z9J offers two large-size options, 75 inches, and 85 inches. Regardless of the size, I recommend that you invite two friends or family members to help you move and set up this large TV as in Sony's setup guide.
Compared to the A90J, the Sony Z9J is definitely thicker and heavier. Because of the nature of the LED backlight, the Z9J's panel takes up more space. The back of the TV is equipped with four HDMI ports, three of which support HDMI 2.1, and three USB ports.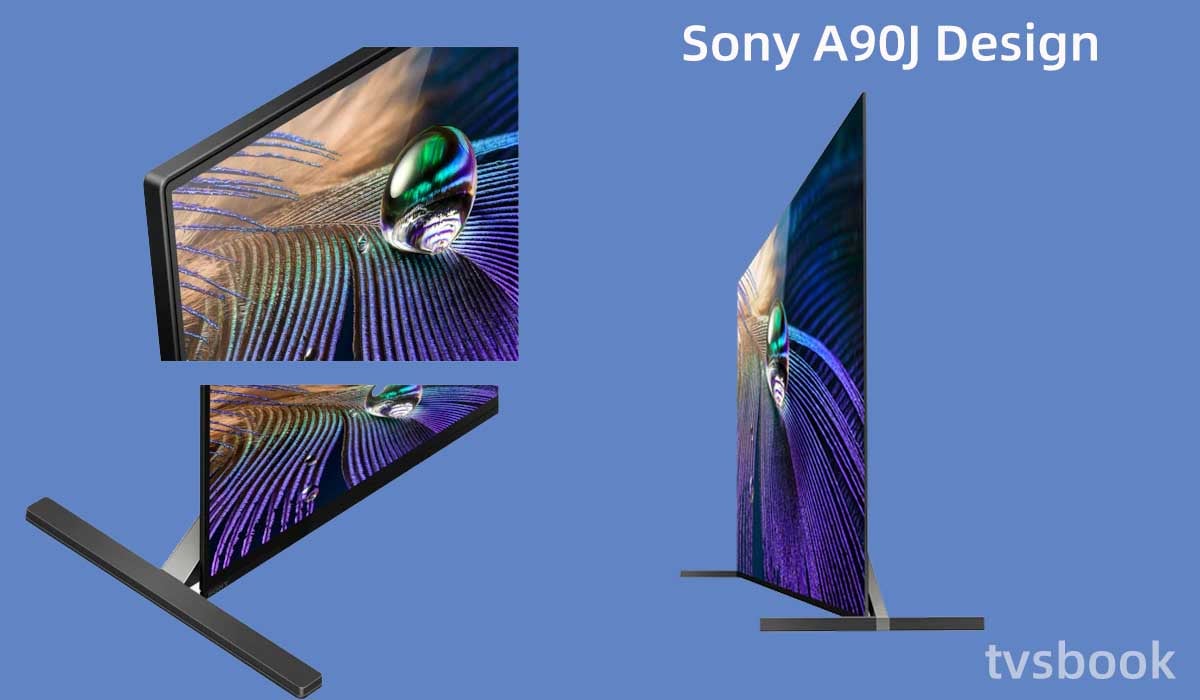 On the contrary, the Sony A90J is very thin overall, thanks to the advantage of its self-emitting OLED panel. The TV's panel and bezel are very slim, making it ideal for wall mounting.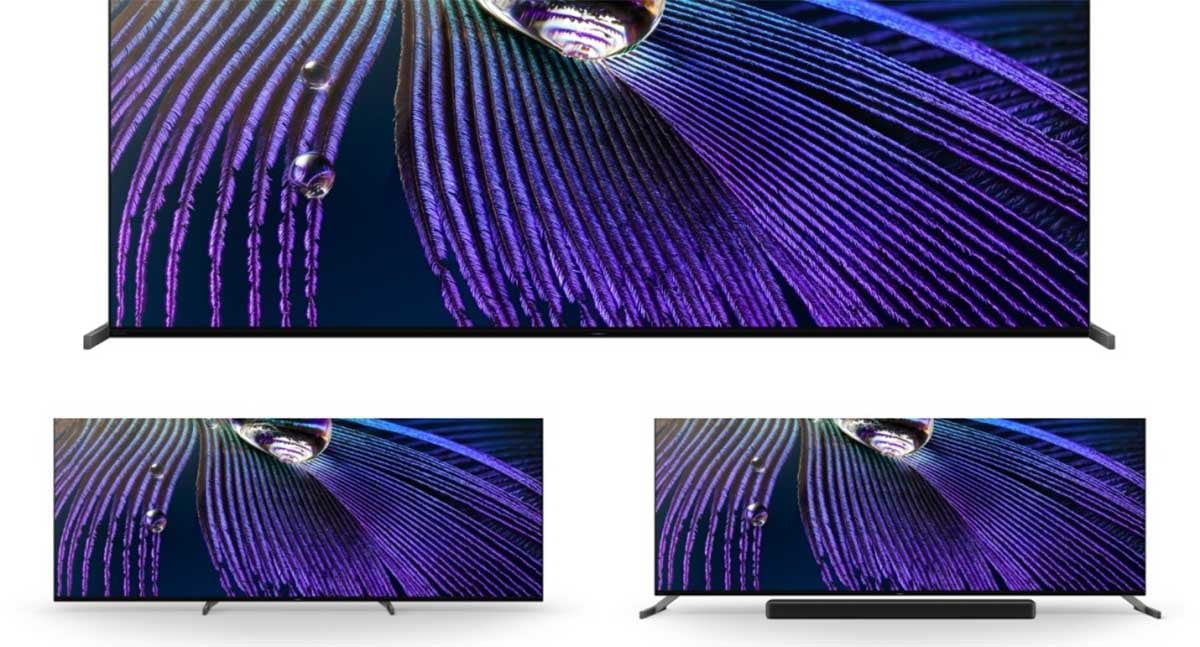 Sony TV has designed a clever three-position stand for both TVs that offers a variety of mounting options on a stylish basis to accommodate a variety of TV cabinets or flat surfaces. You can position the stands on either side of the bottom of the TV or closer to the center of the TV to place it on a narrower flat surface. If you have a soundbar, you can lift the TV stand up to reserve space for speakers.
Sony Z9J vs. A90J: Sound Quality​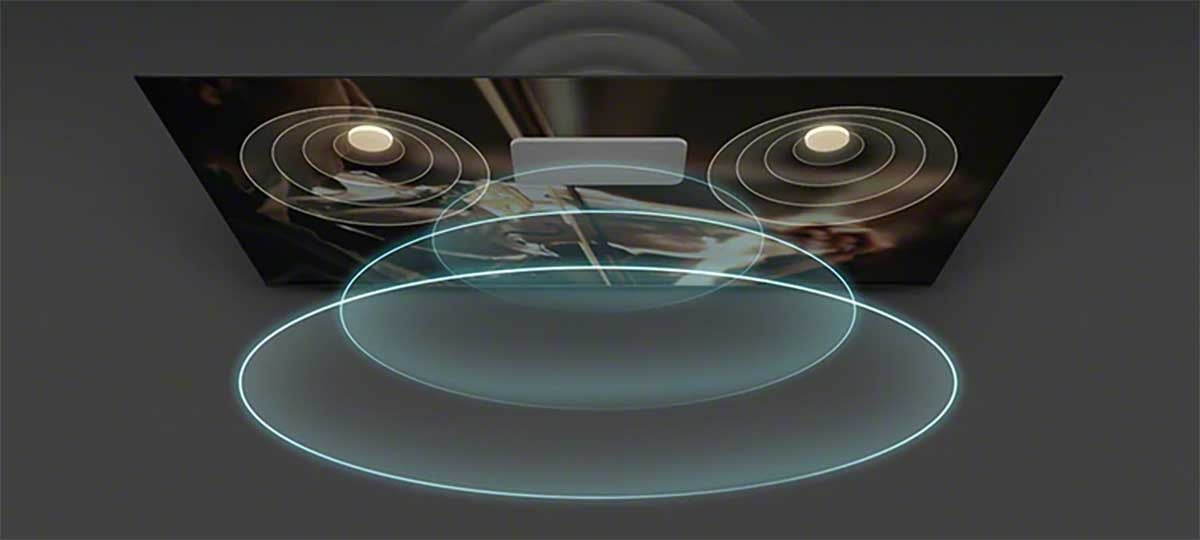 Sony also has its own premium technology in audio, with the Z9J using Acoustic Multi-Audio technology. Like the Acoustic Surface Audio+ technology used in the A90J, Sony turns the display into a giant speaker. This means that your TV screen can emit sound directly from it.
The difference is that Acoustic Multi-Audio doesn't have an actuator that vibrates the display, but two more tone-positioning tweeters.
For general use, the sound quality of both TVs is well-balanced and high quality. If you are looking for a higher-quality sound experience, a soundbar may be a better choice.
Sony Z9J vs. A90J: Systems and Smart Features​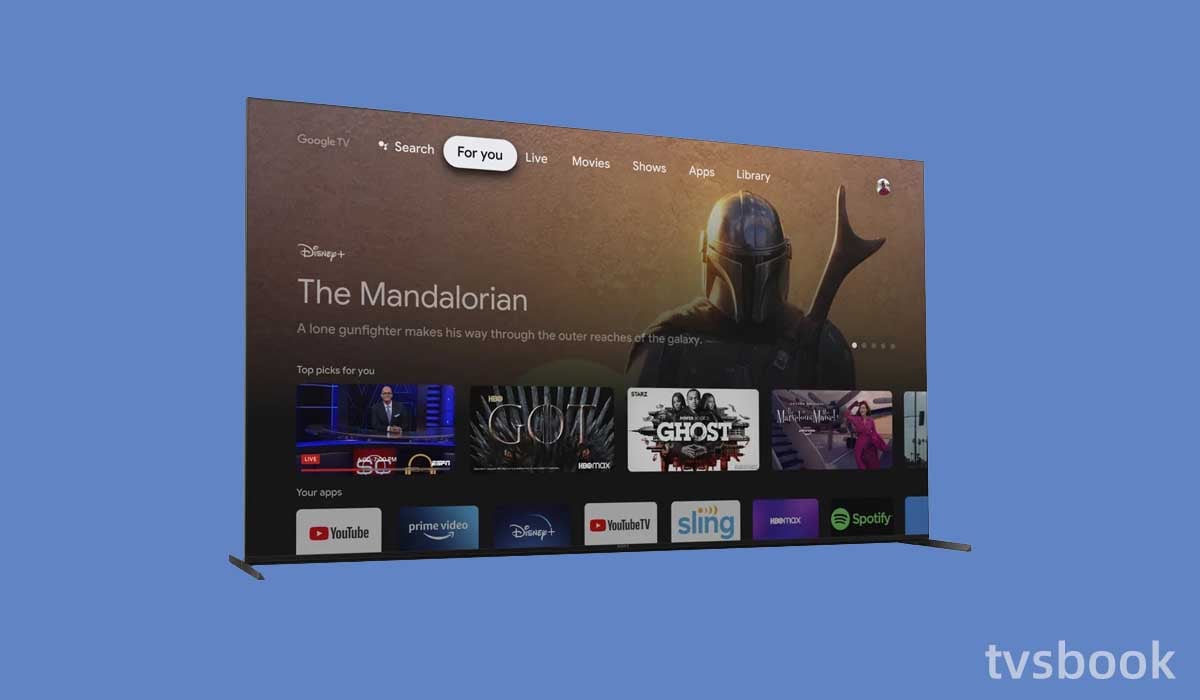 Sony A90J and Z9J TVs with Google TV operating system. Fundamentally, it is still based on Android TV, with some interface and function upgrades.
The TV's operating system is easy to navigate and runs smoothly, with all the features and applications of the Google ecosystem. In addition, Google TV emphasizes personalized content, providing you with tailored content recommendations.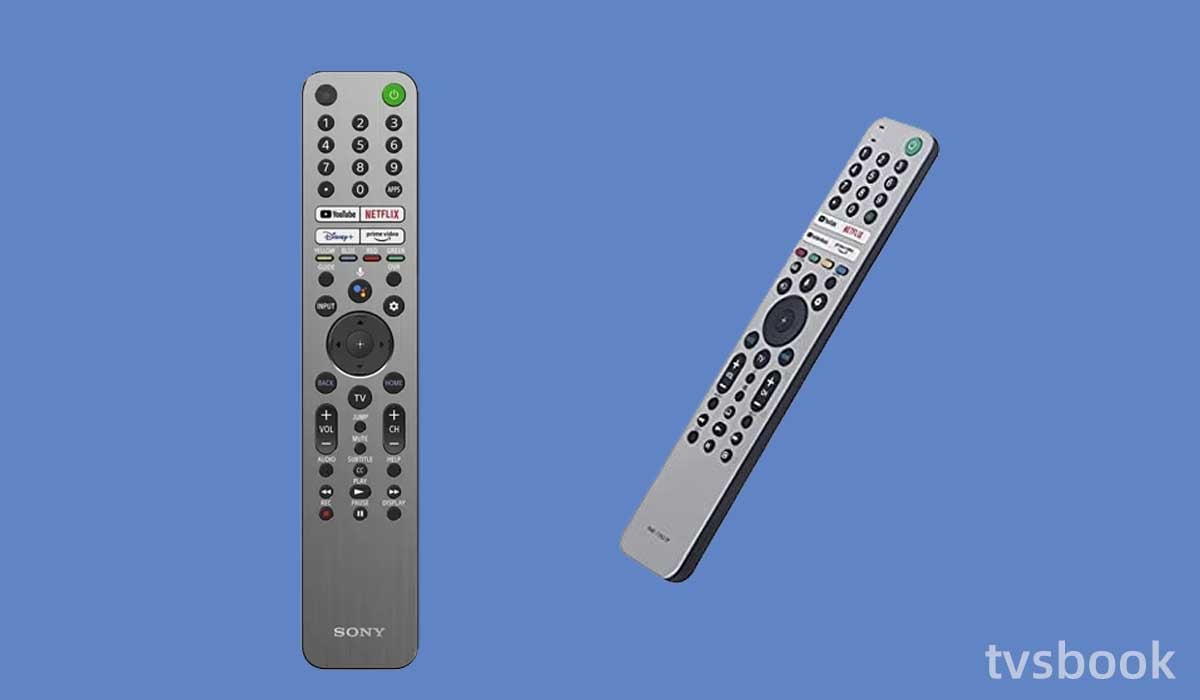 Both TVs have similar remotes with a variety of functions on them such as voice control. You can access streaming apps like Youtube, Netflix, etc. via shortcut buttons on the remote. The remotes also have a new motion-activated backlight so you can see the buttons in the dark.
Whether you're a gaming fan or a sports fan, Sony's near-instantaneous responsiveness won't let you down. Both TVs support HDMI VRR and ALLM, and motion looks smooth in most situations.
The Sony A90J supports most console resolutions but does not support 1440p @ 120Hz. eARC is supported on both TVs, and the A90J and Z9J can transmit high-quality audio formats to external receivers via HDMI.
Sony Z9J vs. A90J: Summary​
Overall, the Sony Z9J and Sony A90J are both very high-quality TVs. the Z9J's HDR brightness hit may make OLED fans hesitant to buy an LCD TV. But with its superb contrast ratio and black level, the A90J OLED TV is still one of the best screens around.
One other factor to consider is whether you're willing to pay such an expensive price for the Z9J. There is no denying that the picture quality of the Z9J is unparalleled, but many users have said that the price of this TV is unreasonable.
The A90J is available in 55", 65", and 83" size options, so for those who want a smaller size, the A90J may be a better choice.
If you are used to watching movies in a dark room, the A90J will definitely not make you regret it. But if you think the Z9J's amazing brightness is worth the price, you can experience vivid HDR content.
You may be interested in
Sony A80K vs A80J
review.