TCL 4 Series Review: Are TCL 4 Series TVs good?​
The TCL 4 Series TV is a smart TV with 4K Ultra HD resolution, offering stunning detail and an extraordinary visual experience. It delivers bright and accurate colors and a lifelike viewing experience with HDR technology. What's more, it offers intelligent voice assistant functions to help you easily and quickly start channels, power on/off, find movies, and more.
With a simple, customizable home screen, TCL 4 Series TVs allow users to access cable set-top box or satellite TV, HDTV antenna, or start streaming. Its full-view and bezel-less glass display is designed to blend seamlessly into your viewing experience.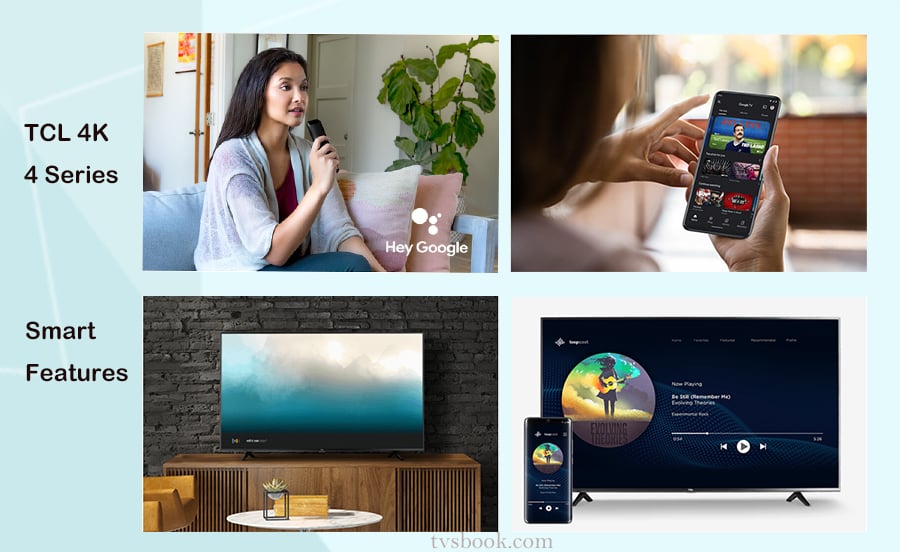 You can also tune your TCL 4 Series TV to a dedicated Game Mode, which adjusts the picture settings for an optimized, fast-response gaming experience. Overall, the TCL 4 Series TV is an affordable smart TV that isn't the highest-end configuration but comes with full smart TV functionality.
TCL 4 Series TV 2022 S455 vs 2021 S446 vs 2020 S434​
TCL 4 Series is a classic TCL series that has released many TVs including the last three years' models: 2022 TCL 4 Series S455, 2021 TCL 4 Series S446 and 2020 TCL 4 Series S434, which are popular entry-level 4K TVs in the market. In this article, we will compare 2022 S455 vs 2021 S446 vs 2020 S434 4K TVs and see what has been updated and which one is better.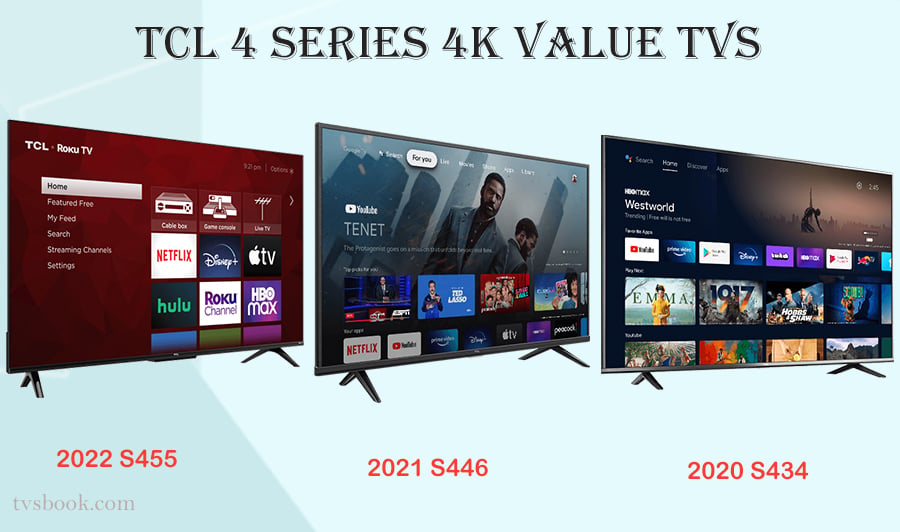 TCL 4 Series TV Size & Price​
Is there any difference among TCL 4 Series 2022 S455, 2021 S446, and 2020 S434 TVs? Let's check the details.
TCL 4 Series TV with Sizes from 43 - 85 inches​
TCL 4 Series TVs are available in a wide variety of sizes. You can find the perfect TV size for you from as small as 43 inches to as big as 85 inches. So you don't have to worry about anything when it comes to TV sizes with any of TCL 2022 S455, 2021 S446, and 2020 S434 TVs.
For those looking for details, the TCL 2021 S446 is missing 85 inches, and the 2022 S455 is missing 65 inches but offers a special 58 inches. Please choose the right size for your room with the help of the
TV size calculator
if you are confused about how big the TV screen is supposed to be.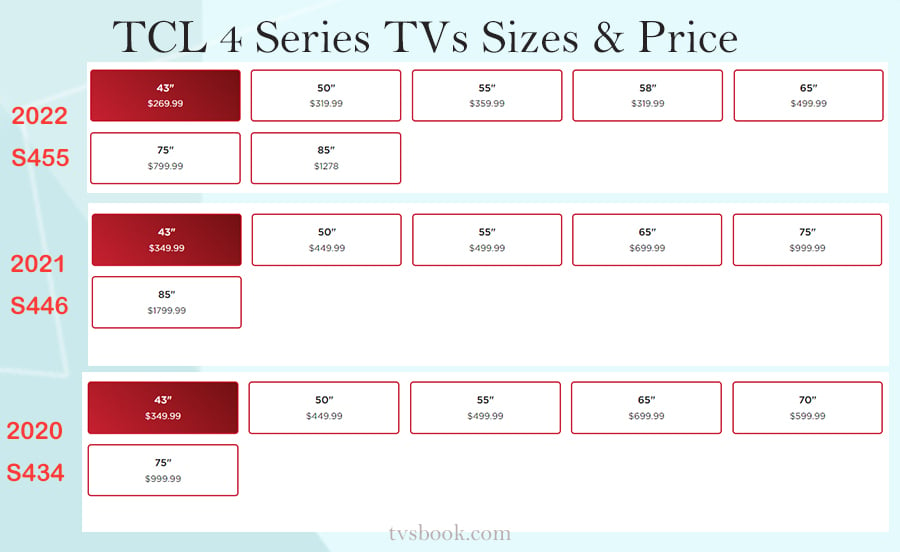 TCL 4 Series 2022 TV Price declines​
Tied to the size of TVs is their price. Thanks to the development of TV technology, the price of large-screen devices for the home is gradually decreasing. Now, you can get an 85-inch TCL 2022 S455 giant-screen smart TV for less than $1,300.
Compared to its two former TVs, its price has dropped by roughly $500, which makes the TCL 4 series TVs more competitive in the market. As for the smallest 43-inch TV, it only costs $270. This is basically a price that any family can afford. No wonder TCL 4 series TVs are so popular!
The price at present and available sizes may be different from time to time or platforms. Please be sure to search them based on your location.
TCL 4 Series TV Smart Platforms​
The TCL 4 Series 2022 S455, 2021 S446 and 2020 S434 TVs run Roku TV, Google TV, and Android TV respectively. So you'll notice that the latest 2022 S455 has a completely different home page than the previous two TVs.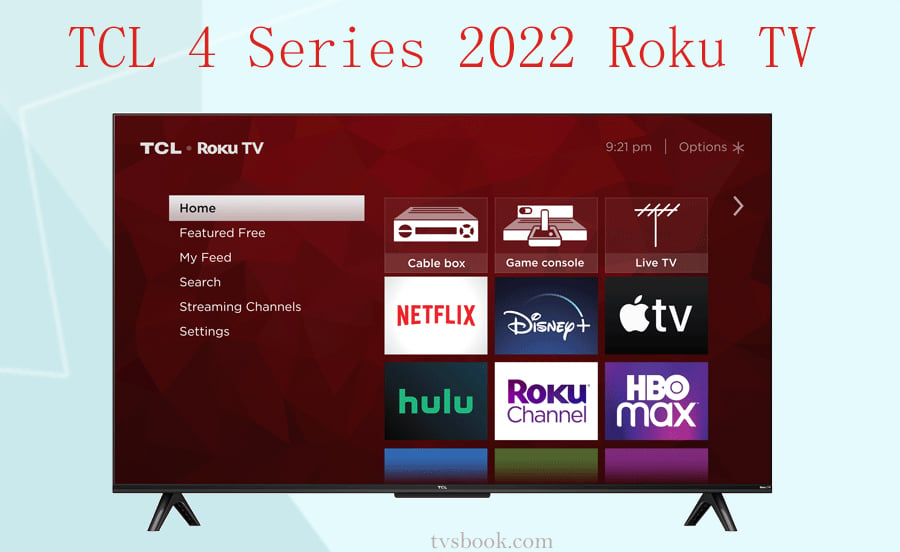 TCL Roku TV vs Google TV​
Google TV has become the smart platform for many smart TVs, but Roku is also a very successful smart platform. Comparing the TCL 2022 S455 Roku TV vs 2021 S446 Google TV, they mainly differ in streaming. Roku TV has more apps which is a huge strength and Roku has won a lot of users as a result. Google TV's live TV feature once made it a popular TV for users, but now live TV is becoming a common feature.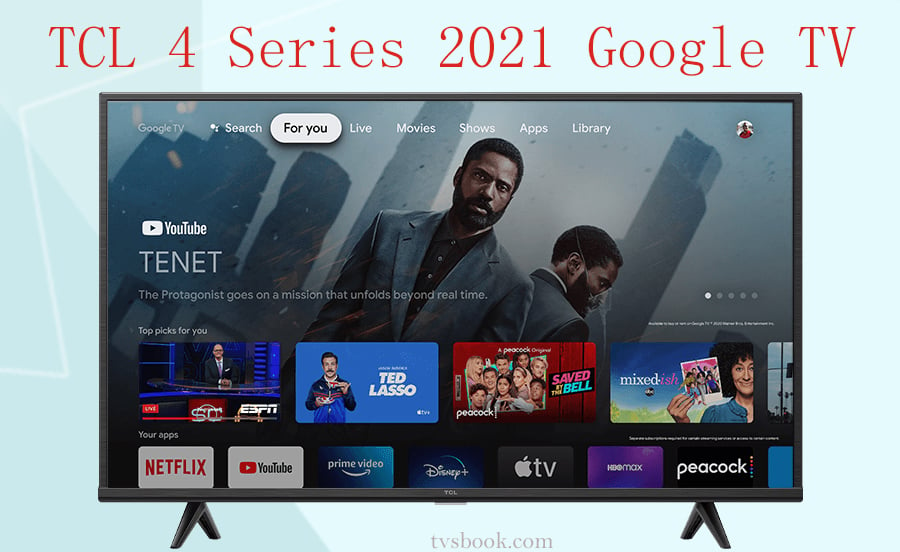 TCL Google TV vs Android TV​
2021 S446 TV has been updated from Android TV to Google TV. Compared to the 2020 S434 Android TV, the 2021 S446 Google TV puts more focus on personalized content and offers more features beyond the TV and the living room, you can even connect Google TV to other devices in the house for a smart home control center.
But essentially, Google TV is not a replacement for Android TVs. 2021 S446 and 2020 S434 TVs are both Android TVs, but 2021 S446 adds more personalized Google TV content.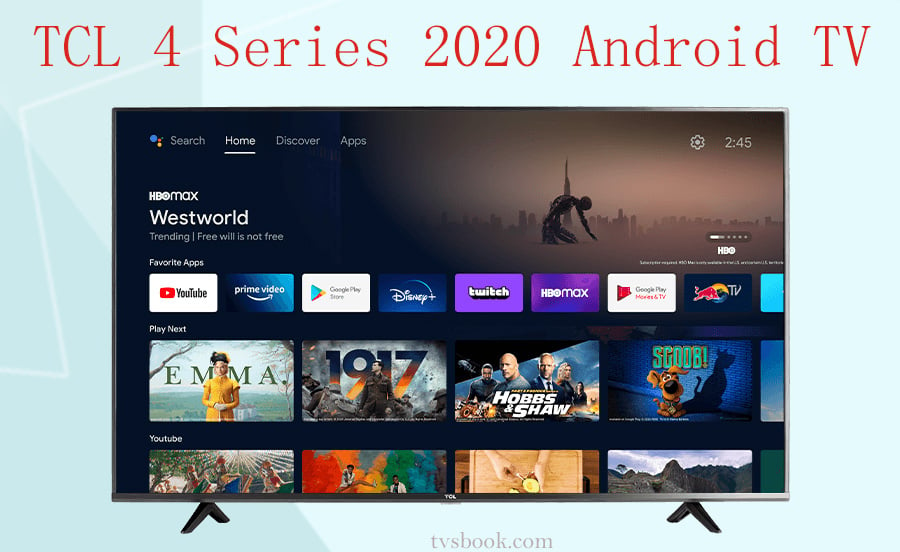 TCL 4 Series TV Screen Casting Function​
As smart TVs, the TCL 2022 S455, 2021 S446 and 2020 S434 TVs all support mirroring Android phones, iPhones and PCs to TCL 4 Series TVs. When you use the mirroring function, there may be incompatibility issues due to the mirroring device version. Please check your device information or ask the developer if your device supports Airplay and Chromecast.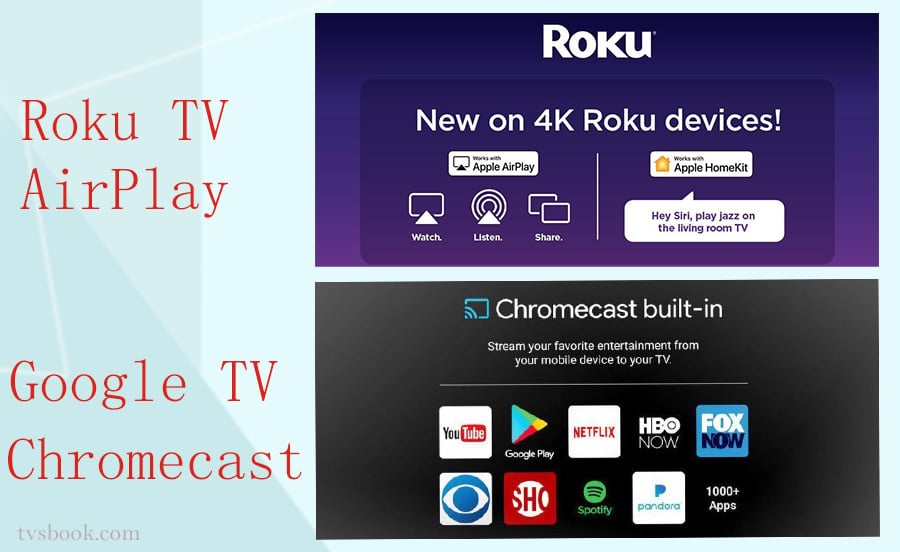 TCL 4 Series TV Audio Quality​
As for the audio experience, the TCL 4 series TV is on a basic level. TCL 2022 S455 has 2 x 10W speakers, while the 2021 S446 and 2020 S434 TVs both have 2 x 8W. The TCL 2022 S455 has some volume boost, but not a very noticeable difference. They both support Dolby Digital Plus, but if you want to experience the best TV audio immersion, it's recommended to use TCL 4 Series TV with soundbars.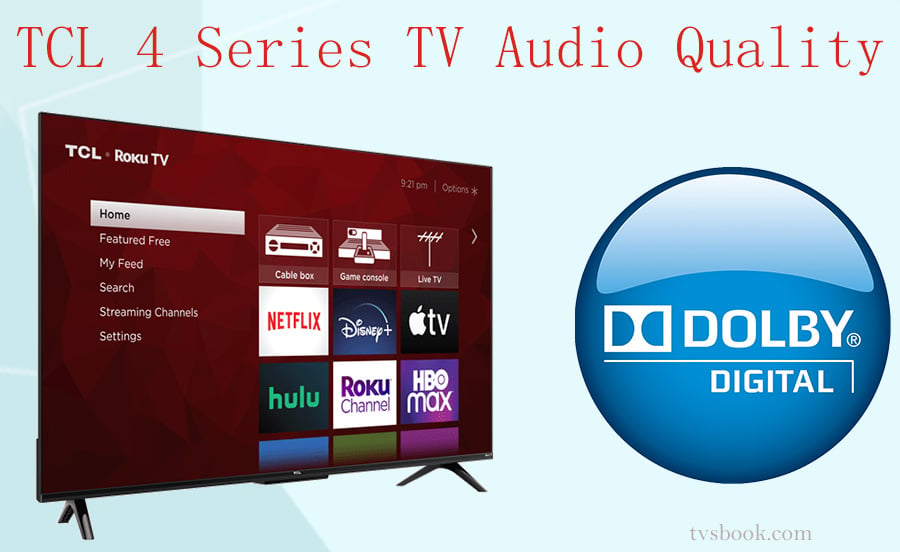 TCL 4 Series TV Connectivity​
In terms of connectivity, all TCL 4 series TVs support Bluetooth and wireless network connectivity and have basic ports like HDMI, USB 2.0, composite audio/video input and output, headphone jack, and RF Antenna input. So you can connect your TCL 4 Series TV to other smart devices without any hassle.
The only difference is that the 2022 TCL 4 Series S455 TV increases to 4 HDMI ports and one of the HDMI ports supports eARC, while the privious two TVs only have 3 HDMI 2.0 ports and support ARC. Check the difference between
HDMI ARC vs. eARC
.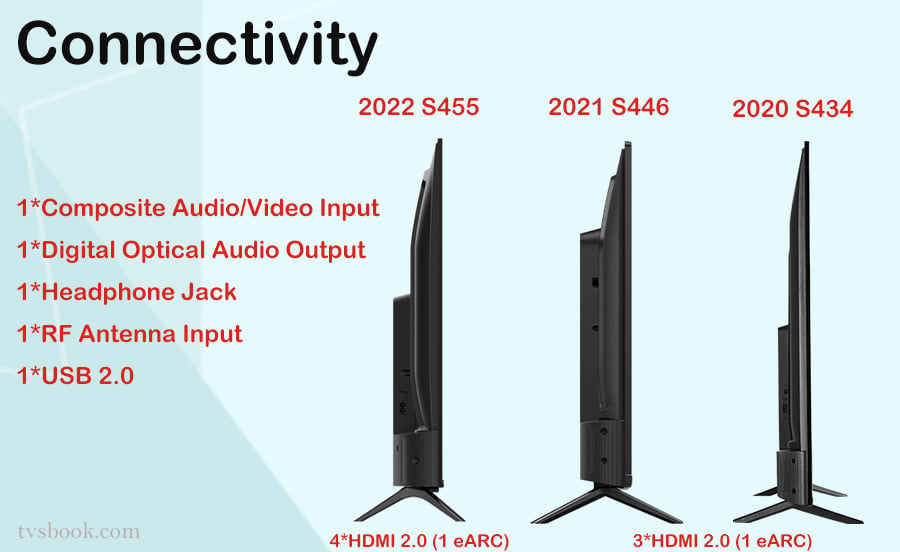 TCL 4 Series 2022 vs 2021 vs 2020 TV Summary​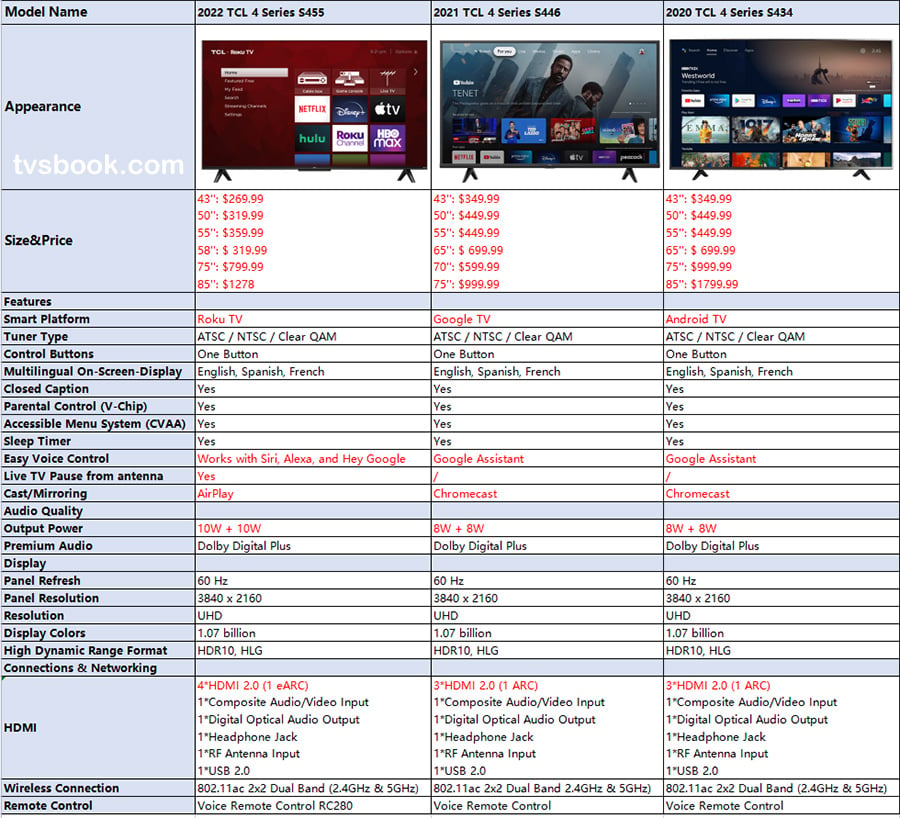 Overall, the TCL 4 series TV is a good 4K TV. They all feature stunning 4K Ultra HD picture quality with HDR. You can choose from thousands of streaming channels to watch free TV, live news, sports, movies and more. They are also very similar in design, with a bezel-less thin body. The main differences lie in the release date and their smart systems when we compare 2022 S455 vs 2021 S446 vs 2020 S434. What's important, the newest 2022 TCL 4 series is the most cost-effective.
Last edited: