TCL has announced its 2022 C-Series LCD TVs in Europe, and many are wondering if the TCL C935 is any different from the TCL 835. It seems hard to see the difference between them from the outside. Here you will find a list of TCL C935 vs TCL 835 parameters for you to distinguish them.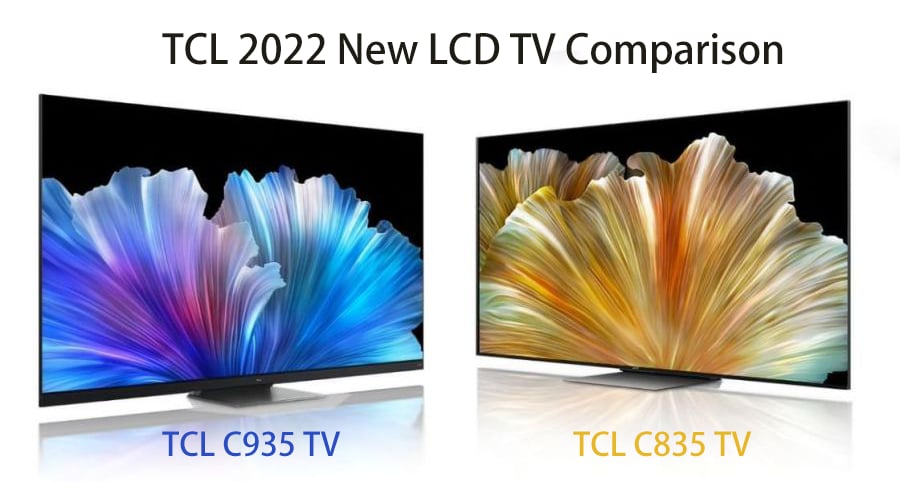 TCL C935 vs TCL C835 2022 TV: What's different?
TCL C935 and TCL C835 both are TVs based on LCD display technology with 4K resolution and flat design and launched in 2022. TCL C835 is available in 55", 65", 75" sizes while TCL C935 is available in 65", 75" sizes. The miniLED (1920 zones in 75", 1080 zones in 65") is one of the special features of TCL C935.
What makes TCL C93 and TCL C83 great?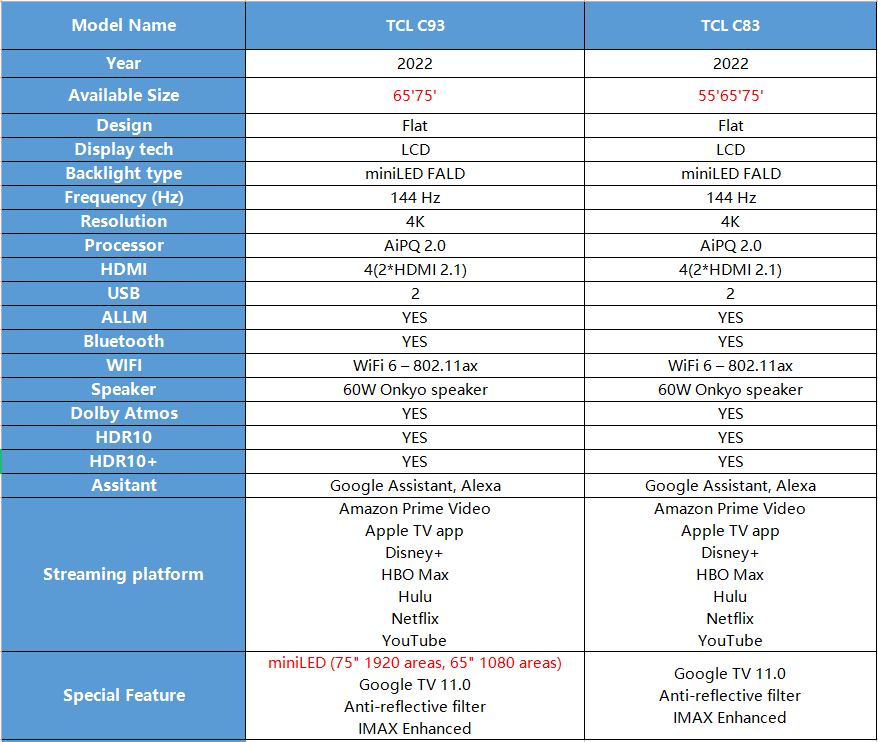 The TCL C93 and TCL C83 combine mini-LED OD5 technology, QLED, 4K HDR Premium 2000, and 144Hz Motion Clarity Pro to deliver amazingly bright, deep contrast, sharp and colorful HDR premium picture quality.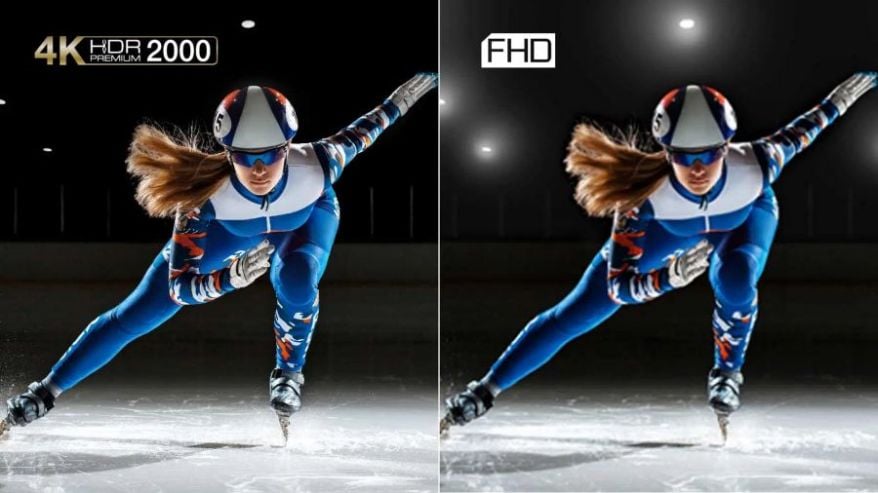 Best of all, the TCL C93 and TCL C83 deliver stunning brightness, deep contrast, sharpness and colorful HDR premium picture quality with the help of Game Master Pro, HDMI 2.1, ALLM, 144Hz VRR, Freesync Premium, TCL Game bar and all the latest HDR formats supported (including HDR10+, Dolby Vision, Dolby Vision IQ), you can watch your favorite HDR movies, series, sports and games.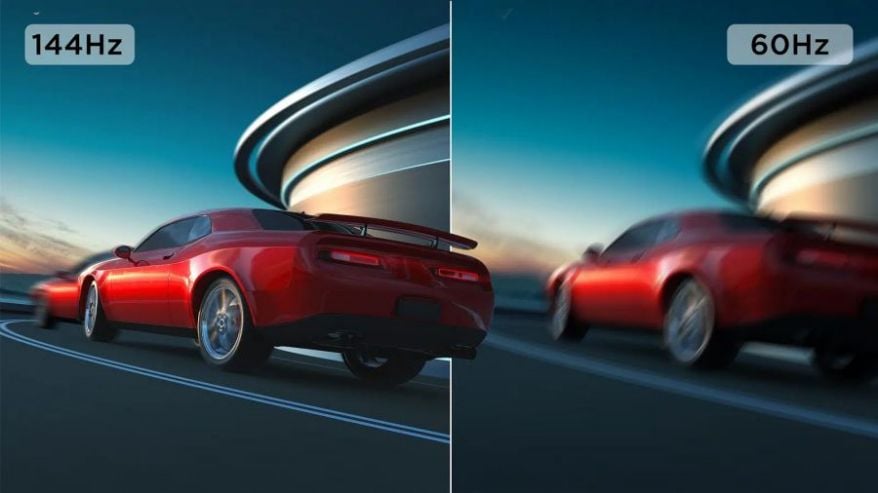 The TCL C93 and TCL C83 series also come with the most advanced smart TV system ever: Google TV with Google Assistant built-in. TV. With ONKYO front speakers, integrated subwoofer and 2 additional vertical speakers, you'll enjoy even more immersive Dolby Atmos sound quality with the TCL C93 and TCL C83. The bezel-less luxury design of the TCL C93 and TCL C83 comes with a matching center stand to mount this large screen TV on any surface in your home.
For more info, refer to TCL TV Forum.