Recently, Tmall Genie launched a portable smart projector Tmall Genie TG-V1-W Pro, which supports 1080P video and has a battery life of 3.5 hours. The official flagship store started the first appointment today, and the product will be officially launched on June 1, and the expected price is around 2,000 yuan ($300).
1. Appearance

​

The Tmall Genie Portable Projector is the second-generation product of this series. In terms of appearance design, it is still in bright red color and has a glazed texture.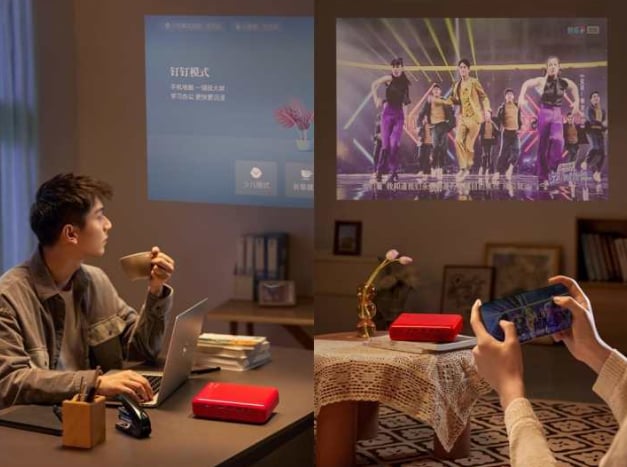 2. Configuration parameters

​

In terms of configuration, the Tmall Genie Portable Projector uses a highly transparent coating lens, and the projection brightness reaches 500ANSI lumens, which is double the previous generation, and the physical resolution is increased to 1080P.

In addition, the new product supports omnidirectional automatic keystone correction on the basis of automatic focusing, and can intelligently adjust the picture angle of the left and right 30° and vertical ±20°. At the same time, it is equipped with 1 HDMI and 2 USB2.0 ports.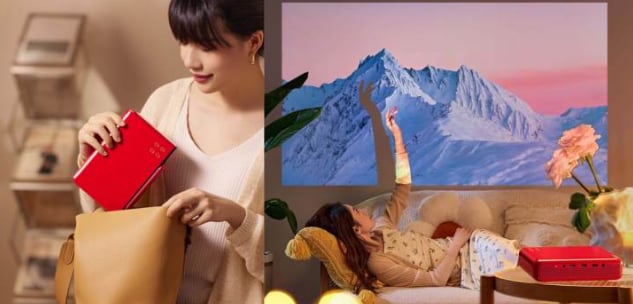 3. Smart system

​

The system of the Tmall Genie Portable Projector provides four modes: elders, children, office, and entertainment, and it also has built-in video software such as Youku, iQiyi, and Tencent. Through the Elf interactive system AliGenie, you can search for application content by voice, and compared with the previous generation, the scene of digital device linkage is also greatly expanded.

You may also be interested in Emotn H1 Portable projector, which is at the same price level. See the

Emotn H1 projector review

here.
Last edited: