On the afternoon of May 10, the Tmall Genie TG_V1_W (Little Red Box) Pro portable smart projector was officially launched, the new product supports 1080P full HD resolution and lasts about 3.5 hours.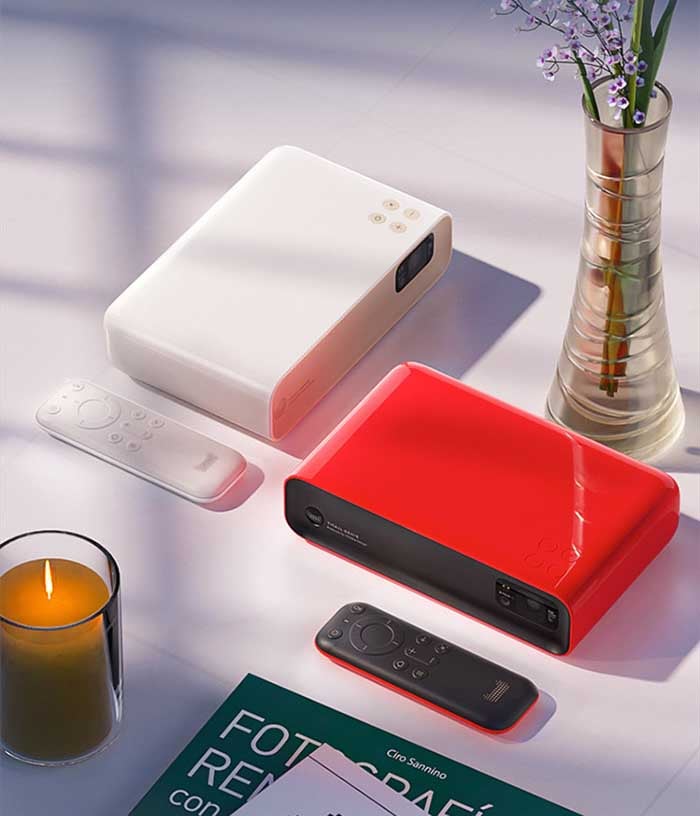 The Tmall Genie TG_V1_W "Little Red Box" Pro has a ceramic body with two colors: white and red, and the body can be adjusted with a 10° internal bracket. It is worth noting that the remote control of the product has been newly upgraded to a magnetic remote control, which can be attached to the lens and slid left and right, and can be integrated with the external machine.
The projector is twice as bright as its predecessor, with
500 ANSI lumens
, equipped with 1080P Full HD resolution, and compatible with 4K. In addition, it supports omnidirectional auto keystone correction, four-way correction, and auto-focus screen calibration function, with a projection ratio of 1.2:1, and can put 30-300 inch screen range.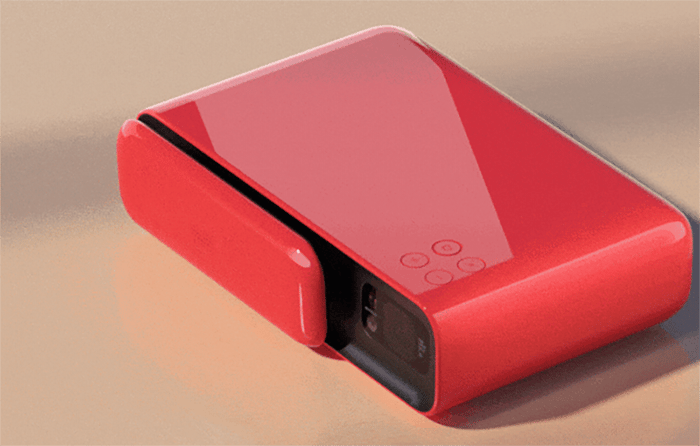 ​
Tmall Genie Little Red Box Pro projector is equipped with T972 quad-core processor and a built-in 72.36Wh high-capacity battery, which can play videos continuously for about 3.5 hours. The device is connected to Tmall Genie, equipped with multi-platform video resources, and also supports cell phone screen casting, intelligent voice and other functions, with built-in elders/children/nails/entertainment modes.