Many new TV users buy a Toshiba TV and a Toshiba TV mount, but don't know how to attach it to the TV mount. Here are the detailed installation guide steps for you.
Attach the Toshiba TV stand​
To attach the TV stand legs to your TV, follow these steps:
1. Carefully place your TV face down on a clean, soft, flat surface.
2. Insert the TV Base Stand into the bottom slots on your Toshiba TV.
3. Use the screws provided to secure each stand tightly.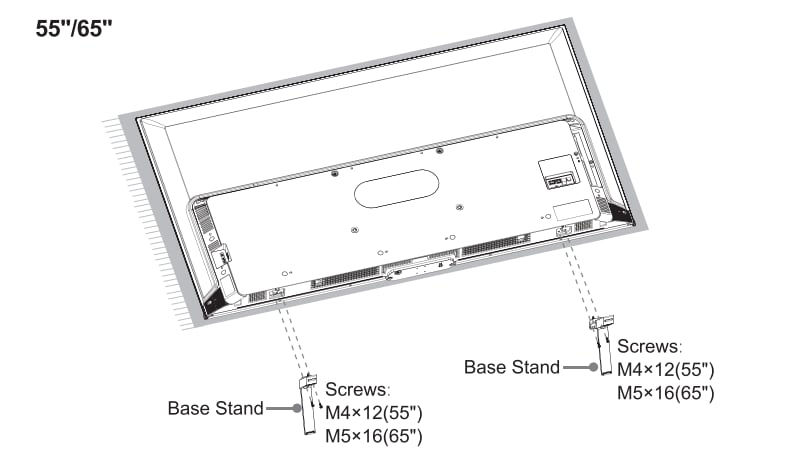 If you want to remove the Toshiba TV stand and mount it to the wall, do the following:
1. Place the TV face down on a clean, safe and cushioned surface.
2. Remove the TV stand that you have already attached it.
3. Place spacers in the corresponding bracket holes.
Toshiba TV can be mounted on the wall, placed on the table, or put it on the Toshiba TV stand. You can set it as you need.
More info from
Toshiba TV Forum
.