The new smart projector brand TUXING has released a new portable smart projector, the TUXING S1. This article will introduce you to the features of this new projector.
The TUXING S1 projecotr is a lightweight and delicate design, which is different from the portable projectors on the market, and is very small and cute. The lens, camera module and logo present a smiley face in the visual combination.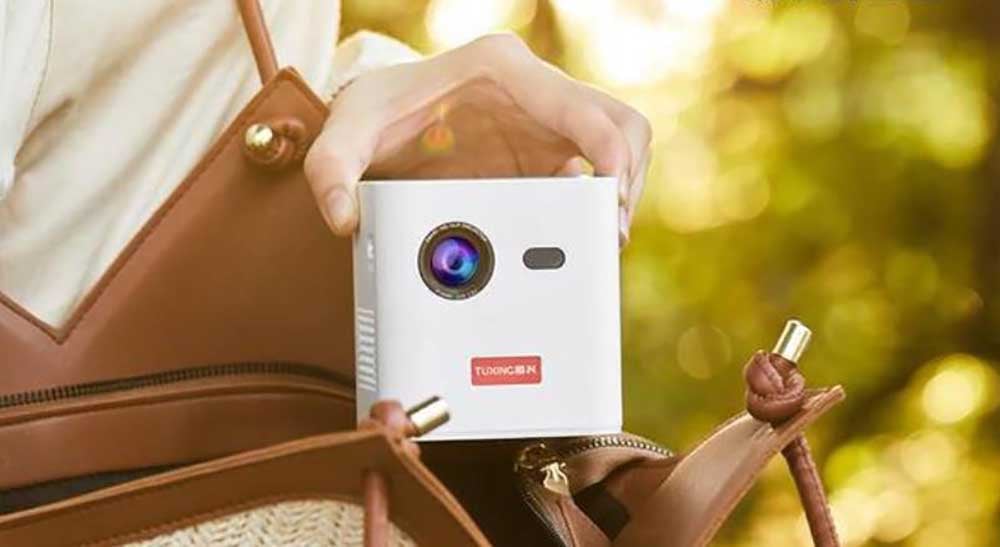 Compared to other projectors in the same price range, this projector is only the weight of a cup of coffee, 8cm³ lighter, with a 3-hour battery life, making it lighter to carry around. It comes with HIFI sound and battery, and the system is stable and suitable for any life scenario.
The brightness of the Tuxing S1 projector is 500 ANSI lumens and is equipped with the MT9632 TV-grade high-end chip. The projector has a built-in Android 9.0 system and can reach 1080P resolution in the image color processing and decoding capabilities, with soft images and beautiful colors without distortion, restoring the true colors.
At the same time, the Tuxing S1 uses the principle of diffuse light reflection, compared to cell phones, tablets, TVs and a series of direct light electronic products more eye protection. Significantly reduce eye irritation, to avoid the damage of direct light, long time viewing will not be fatigued.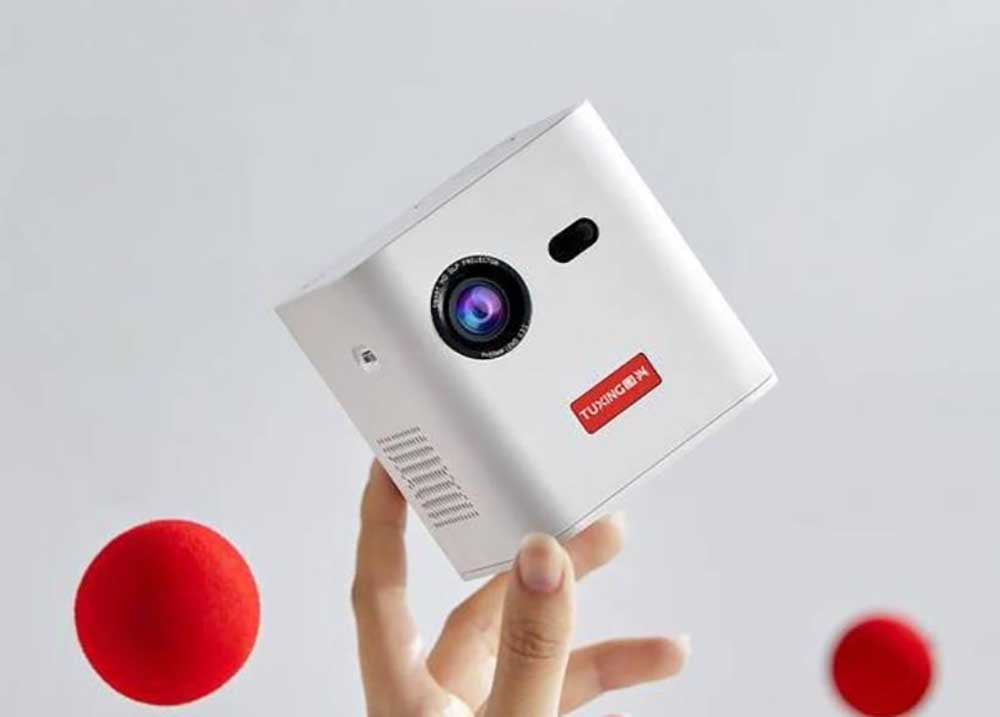 The Tuxing S1 has a native Android-like smooth operating experience, with no ads on, a simple and efficient layout, and abundant video and entertainment resources.
This projector has 2+32GB storage space, supports dual-band 2.4G & 5G WiFi, Bluetooth BT5.0, and lets you experience the high speed of HDMI2.0 and USB3.0 all at once.