Catalogs Hide
1

How to buy a TV Box with a deal on Black Friday 2022?

1.1

Roku Streaming Devices Black Friday Deal Collection

1.1.2

Roku Ultra 2022 Pros

1.1.3

Roku Ultra 2022 Cons

1.2

Fire TV Streaming Black Friday Deal Collection
How to buy a TV Box with a deal on Black Friday 2022?​
If you are finding the best deal TV streaming device in the Black Friday TV box sale, here we will help you. In this article, we will search for the best value TV streaming devices on different platforms without any bias or interest and integrate them for you. If you don't know what's important for streaming devices, check the
Black Friday 2022 TV Box Guide
and you will know how to choose the right TV streaming box. Now let's get started.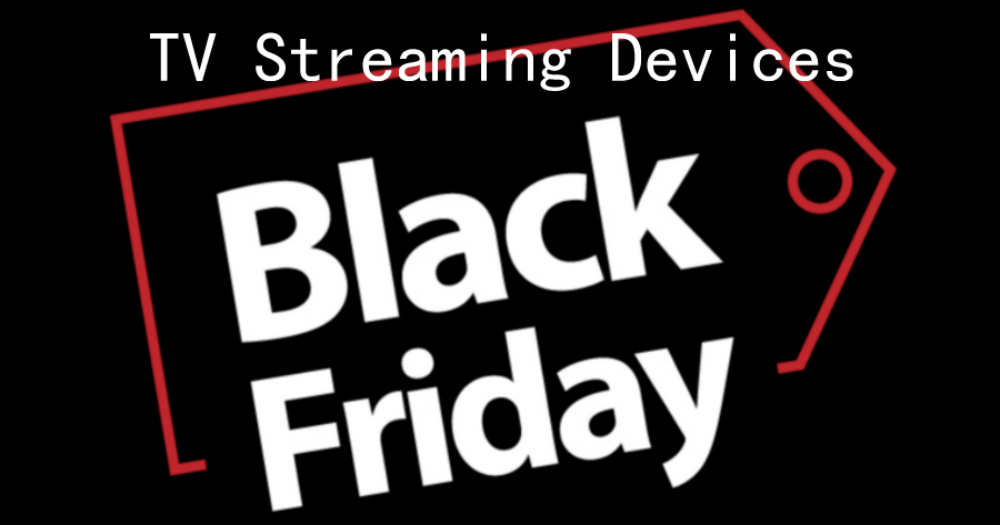 Roku Streaming Devices Black Friday Deal Collection​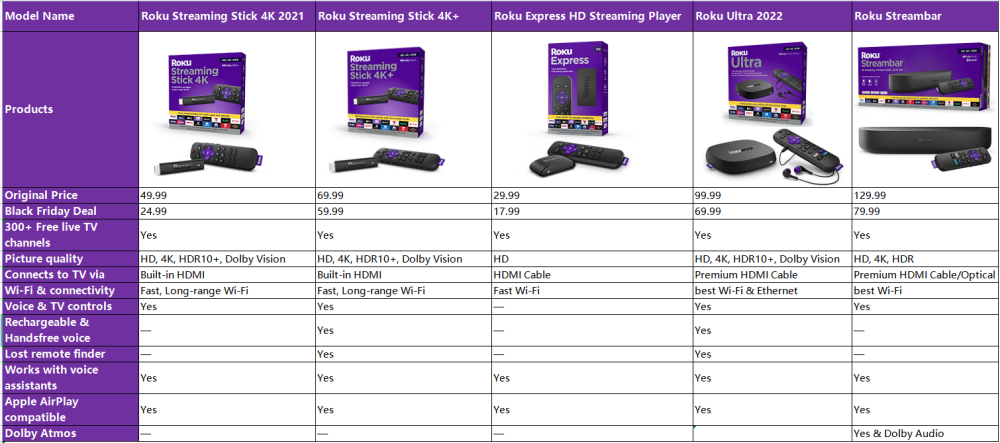 The Roku Streaming Stick is a great choice if you want an experience that's closer to a traditional TV. Instead of using your phone for control, you get a traditional remote control, and the Streaming Stick's search function is a highlight, displaying more than 30 services, far more than any other platform.
Among the many services, Roku has the best TV show and movie display feature, which tags shows, movies and actors to alert users when they are online. And it has an interface that can be customized to add as many apps as you want. The Roku Streaming is also popular for its "private listening" feature, where you can simply plug in your headphones to the remote and the TV will automatically mute and play through your headphones only. The upgraded Roku Streaming Stick+ supports HD, 4K and HDR content at up to 60fps.
You can find good discounts on the Roku Streaming Stick, Roku Streaming Stick 4K+, Roku Express HD Streaming Player, Roku Ultra 2022, Roku Streambar and more in the 2 Black Friday Sale.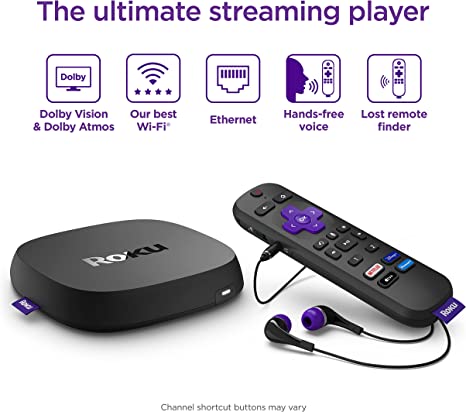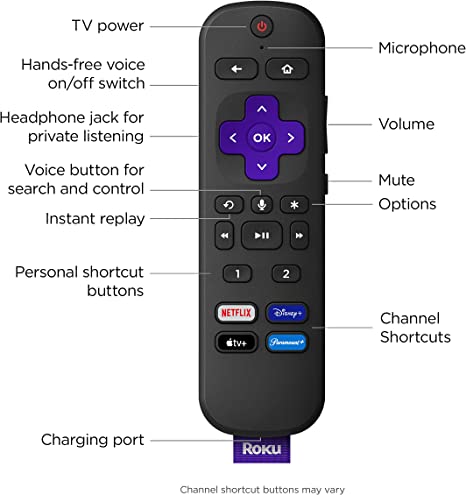 Most Recommended: Roku Ultra 2022​
One of the newest products is the Roku Ultra 2022, which was originally priced at about $100 and is now reduced to $70. The Roku Ultra is the best Roku streaming device available.
Roku Ultra was launched in 2020, but was updated with remote control features in 2022. It features remote lookup, hands-free voice control, Bluetooth audio and Ethernet connectivity.
If you're satisfied with Roku and want something better than the equally great Roku Streaming Stick 4K, then the Roku Ultra is a good choice. So, combining performance and price, our best recommendation is the Roku Ultra 2022, if your budget is affordable.
Roku Ultra 2022 Pros​
Helps navigate your streaming options without too much confusion
Comfortable remote control with programmable buttons
You never have to worry about storage space
Roku Ultra 2022 Cons​
Can't control A/V system via infrared
Limited voice control capabilities
Large banner ads crowd the application launcher
Fire TV Streaming Black Friday Deal Collection​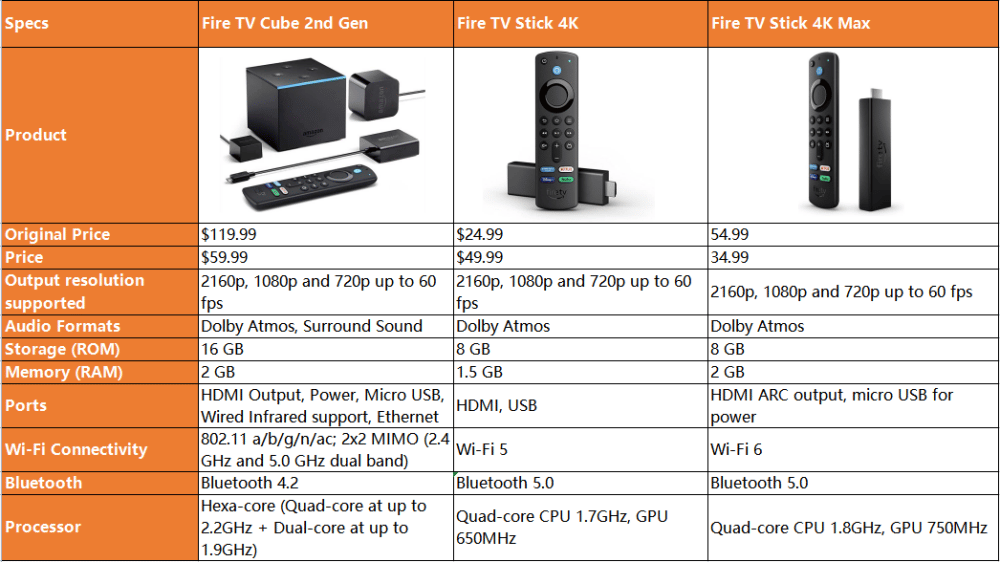 The Fire TV Stick 4K is a smart TV device from Amazon that is smaller, almost equivalent to a USB stick, and functions like a set-top box. When plugged into the port on the back of the TV, it allows the TV to have intelligence and watch pay-per-view programs, etc.
The Fire TV Stick 4K has the advantage of providing streaming 4K and HDR content. It features 4K Ultra HD resolution and comes with viewing technologies such as Dolby Vision, HDR 10+ decoding, and Dolby Atmos to ensure that the video and audio experience is good enough. At the same time, Fire TV Stick 4K has a new antenna technology that provides a more ideal streaming online viewing experience when combined with 802.11ac Wi-Fi chip.
I think Amazon Fire TV Stick is currently the most cost-effective streaming device on the market. Some may think that Apple TV and Apple TV 4K are better boxes than their Amazon counterparts, but you have to realize that Apple's devices cost much more as well.
Most Recommended: Fire TV Cube 2nd Gen​
In addition to the Fire Stick, you'll find the Fire TV Cube series from Amazon. The Fire TV Cube 3rd Gen has now been released in 2022.You can see updates and comparisons of the latest products in 2022 Fire TV Cube 3rd vs 2nd Gen. Just because of the launch of the latest version, the price of Fire TV Cube 2nd Gen has dropped by half in the Black Interest Sale. Currently, you can get the powerful Fire TV Cube for just under $60.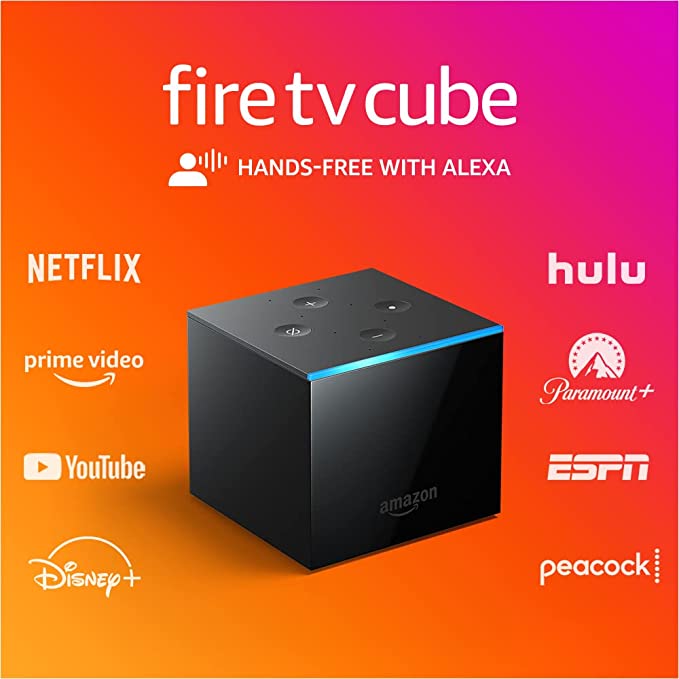 ​
I have used this Fire TV Cube and it works great. The Fire TV Cube 2nd generation comes with an ultra-powerful six-core processor that delivers more than twice the performance of the first-generation device. It also supports Dolby Vision and HDR 10+ content and runs fast and smooth, with instant access to 4K Ultra HD content at 60 frames per second.
The Fire TV Cube 2nd generation also comes with native voice control, which allows customers to run common voice commands more quickly with this new built-in processing capability for the device. For example, "Alexa, scroll right," "Alexa, go back to home," "Alexa, select first," etc. up to four times faster than before. You can give commands to Alexa from anywhere in the room with Fire TV Cube, whether it's turning on the TV, searching for your favorite music video on YouTube, or dimming the lights.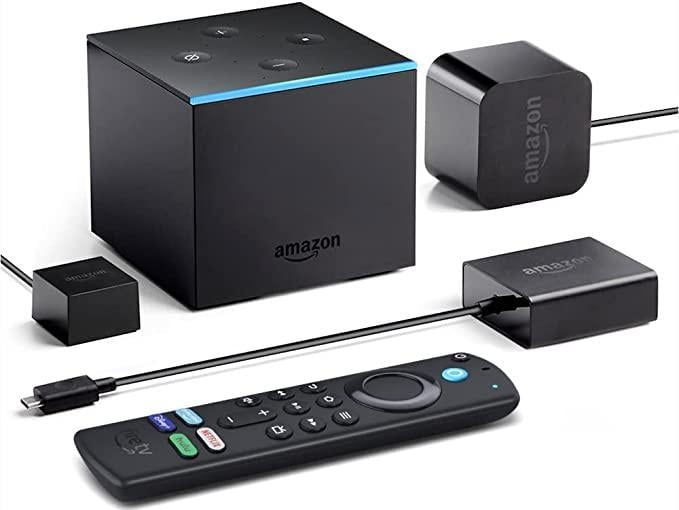 It's more powerful than the first generation, but half the price compared to the third generation. Therefore. If you're looking to buy a TV streaming box with superb value for money on Black Friday, the Fire TV Cube 2nd generation is the best Amazon streaming product to buy.
Fire TV Cube 2nd Gen Pros​
Speedier performance
Alexa's cable box controls are great
Great 4K HDR picture quality
Lively interface
Fire TV Cube 2nd Gen Cons​
Home screen can't be edited, packs ads
Awkward Ethernet adapter
Apple TV 4K Streaming Black Friday Deal​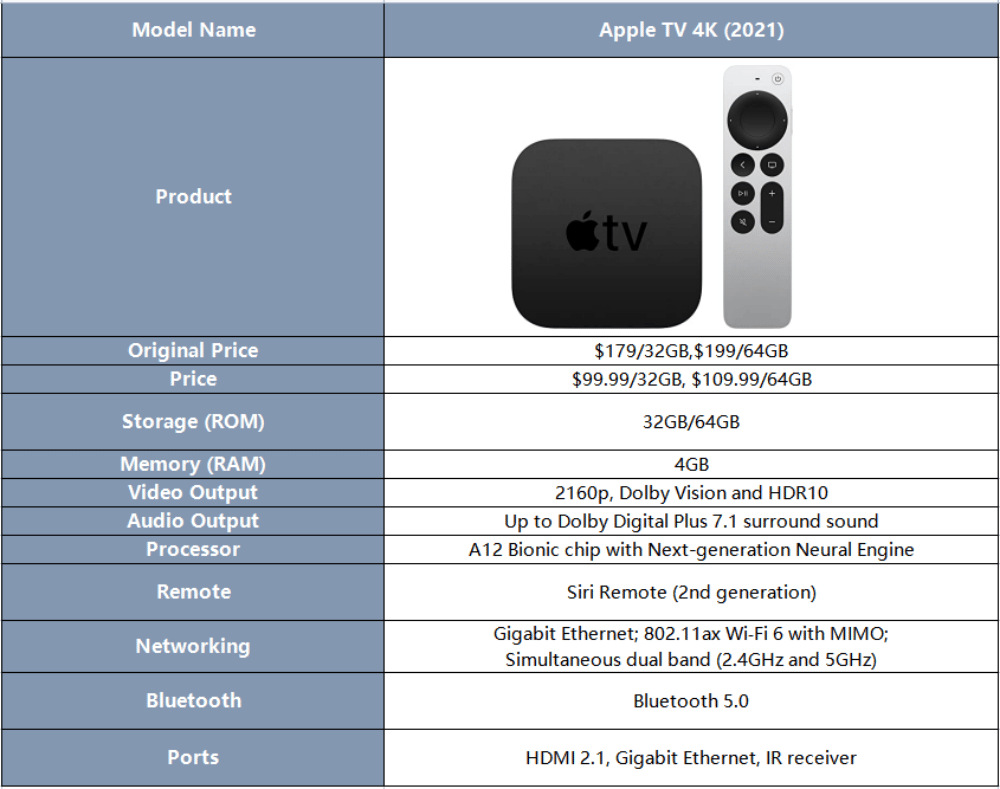 Apple TV 4K 2021 2nd Gen​
While most people prefer a streaming device for less than $50, Apple is sticking with the streaming box. Apple TV 4K outperforms other streaming players in terms of speed, touch-ups, app support and privacy, and the 2021 Siri Remote addresses the biggest complaints about previous versions. The device is also loaded with tricks to make picking what to watch look more enjoyable.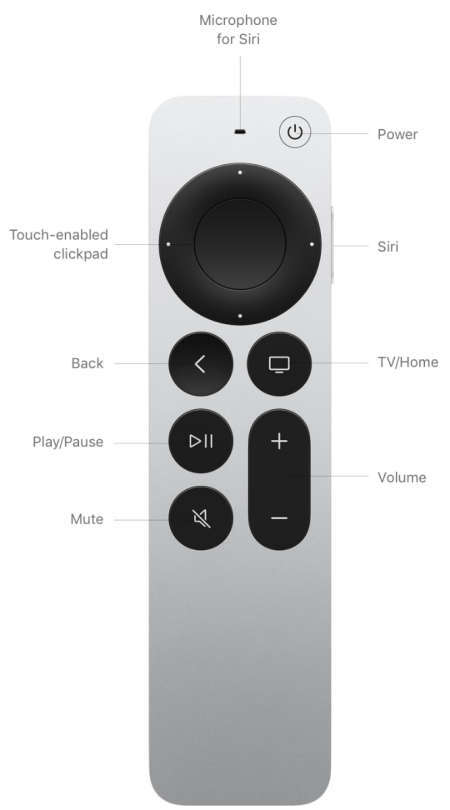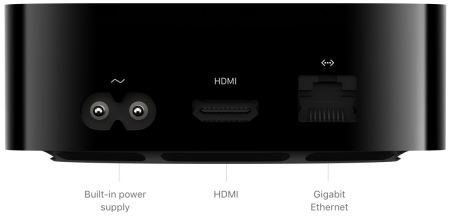 Still, none of this makes the Apple TV 4K any more affordable at the price point. But in the Black Friday sale, you can get the 32GB for $100 or the 64GB Apple TV 4K for $110. That seems to make it a little more palatable. In fact, Apple TV 4K 3rd Gen is already available in 2022, and you can check out the
Fire TV Cube 3rd Gen vs Apple TV 4K
comparison. The new Apple TV 4K has more memory and is priced at $125/64GB, and $145/128GB. In fact, the Apple TV 4K 3rd Gen is also priced very friendly. But it is not discounted in Black Friday.
Apple TV 4K 2021 2nd Gen Pros​
Re-designed Siri remote is great
Thread smart home technology built-in
Capable gaming platform
4K HDR / Dolby Vision / Dolby Atmos for quality visuals and sound
Apple TV 4K 2021 2nd Gen Cons​
Doesn't work with Android
Processor could be faster if you want to play powerful games
Same design as the last Apple TV 4K
Very high price
Streaming Devices for TV Black Friday Deal Summary​
Above is our collection of TV streaming device sales in Black Friday and they are all available on platforms like Amazon. You can choose from different brands of Roku, Fire TV, or Apple TV for the best discounts. It has to be said that Apple TV is the most expensive, and it seems that the latest version is more tempting. Both Roku and Fire TV streaming have significant discounts and their prices are lower. My recommendation is to choose the right streaming brand based on your preference and get the best price on Black Friday.