What is OLED EX?​
OLED EX, which takes its name from Evolution and eXperience, differs from traditional OLED technology by adding deuterium compounds to the substrate and combining them with personalized algorithms to make the light-emitting diodes emit brighter light. This also compensates for the disadvantages of OLEDs over mini LEDs.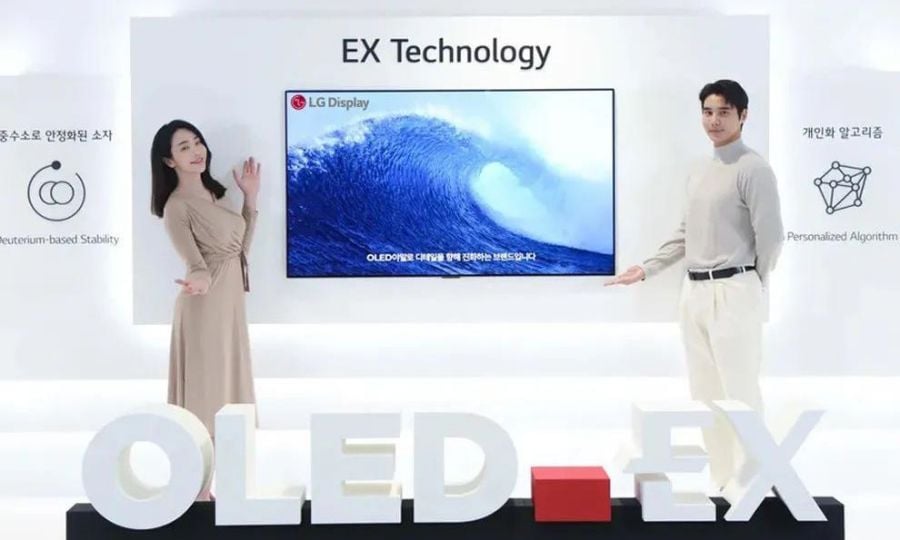 What are the pros of OLED EX?​
With this high-efficiency organic light-emitting diode, LG has for the first time converted the hydrogen present in organic light-emitting elements into stable deuterium for application to OLED EX, combined with a personalized algorithm to enhance the stability and efficiency of the organic light-emitting diode, thereby improving the overall display performance and effect, compared to conventional OLED panels.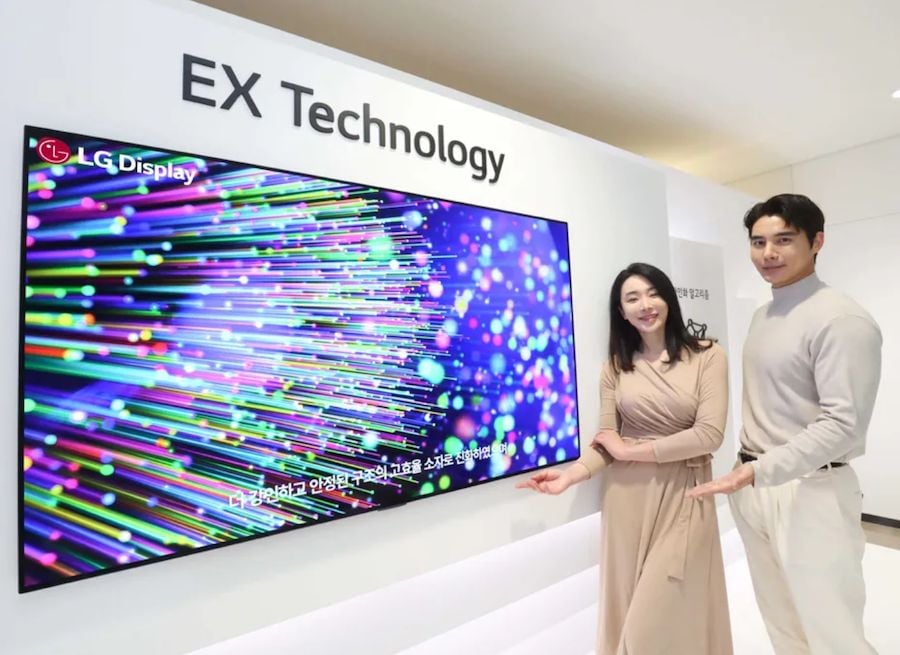 In addition, OLED EX technology can reduce the screen bezel. The 65-inch OLED display, for example, will be able to reduce the bezel width from 6 mm to 4 mm.
With millions of pixels that emit light independently, OLED screens do not require a separate backlight, allowing OLED EX to achieve perfect blacks, rich and accurate color performance, and extremely fast response times.
Are OLED EX TVs available?​
It is worth noting that display panels are in stock, so this does not mean that all TVs currently on the market with LG OLED panels are OLED EX screens.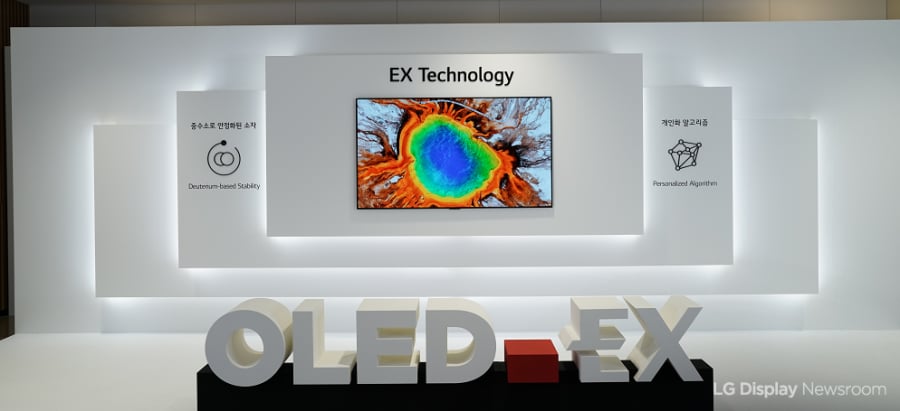 There are currently more than 20 brands sourcing OLED TV panels from LG Display, including LG Electronics, Hisense, Sony, Panasonic, Philips and Vizio, but only some of them have the tagline "OLED EX". It is reported that Philips launched the OLED807 with OLED.EX technology earlier this year.
Not surprisingly, the OLED EX panel provided by LG Display will soon be used in OLED TVs of all brands except Samsung.