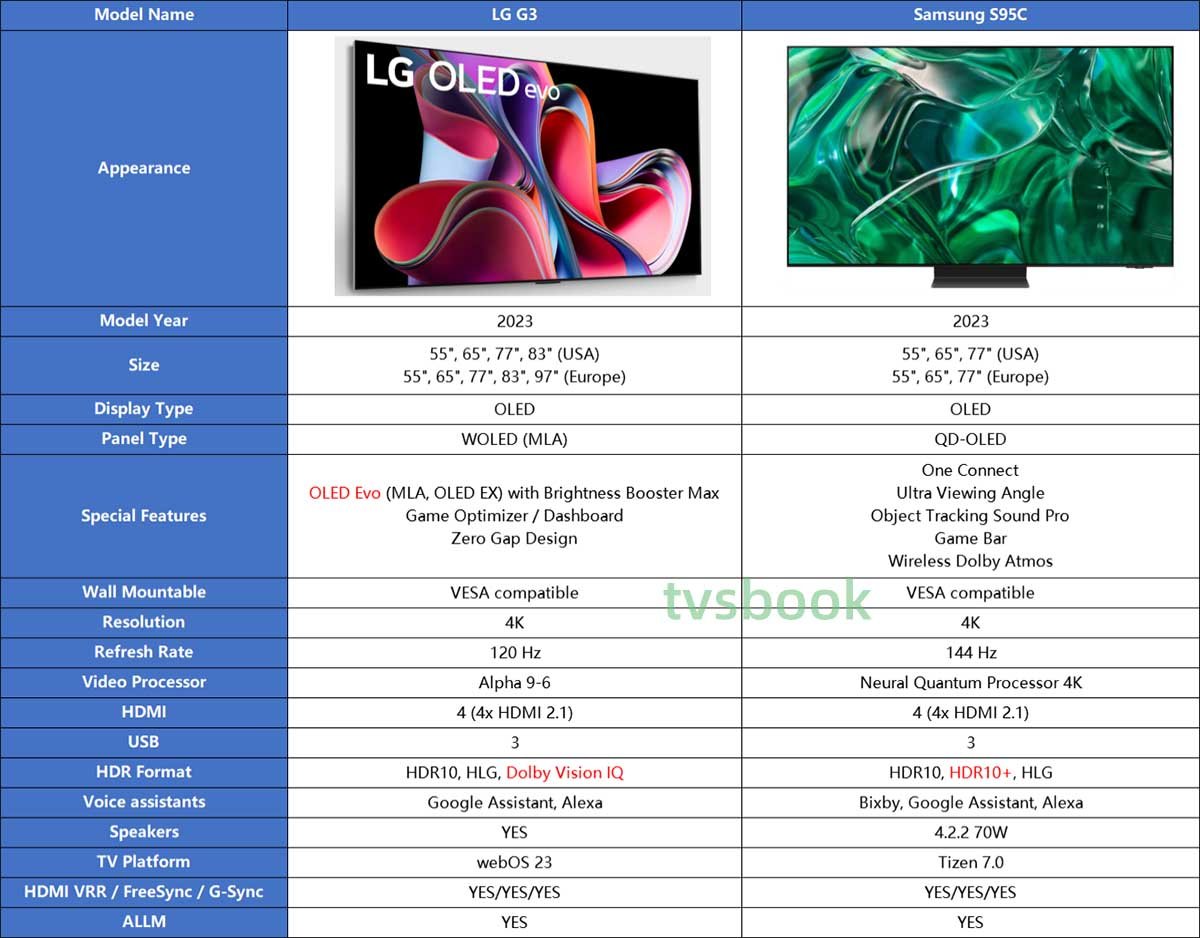 This article will compare LG G3 VS Samsung S95C.
At CES 2023 this year, both LG and Samsung lived up to their expectations by launching several new products, including the new OLED 4K TV series that introduced related new technologies.
Both brands bring new technologies to their flagship 4K models, with the Samsung S95C featuring QD-OLED integrated with a new super-efficient electroluminescent layer, and the LG G3 also increasing peak brightness with new microlens array technology. Let's take a look at the differences and highlights of these two TVs.
LG G3 VS Samsung S95C: Design​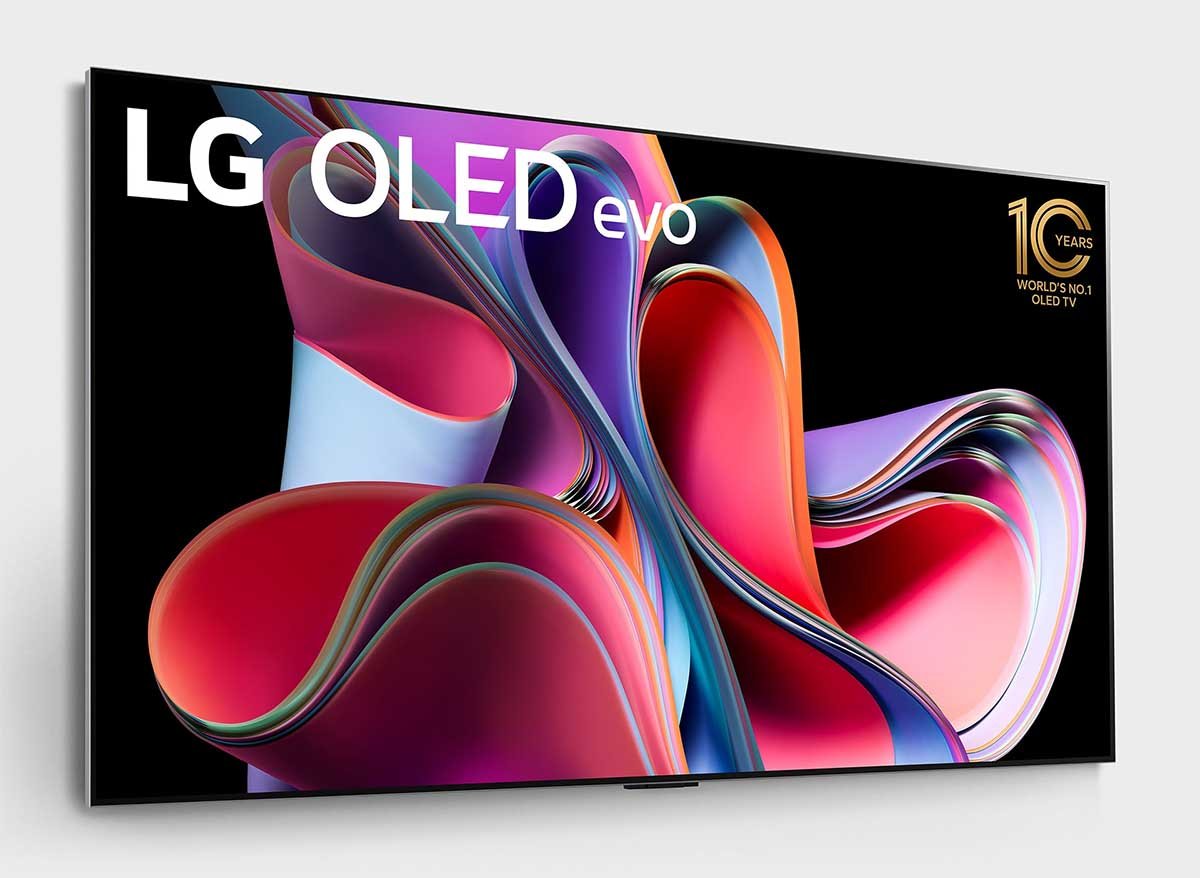 LG G3 is more similar in appearance to last year's G2, with a slim and stylish design. Wall mounting is the most suitable mounting method for the LG G3 OLED evo as its One Wall Design is able to fit the TV flush with the wall without leaving a gap. Those who have extreme requirements for TV aesthetics should be satisfied with it. Of course, if you don't like wall mounting, you can also choose to mount the G3 using a stand, but you'll need to purchase it additionally.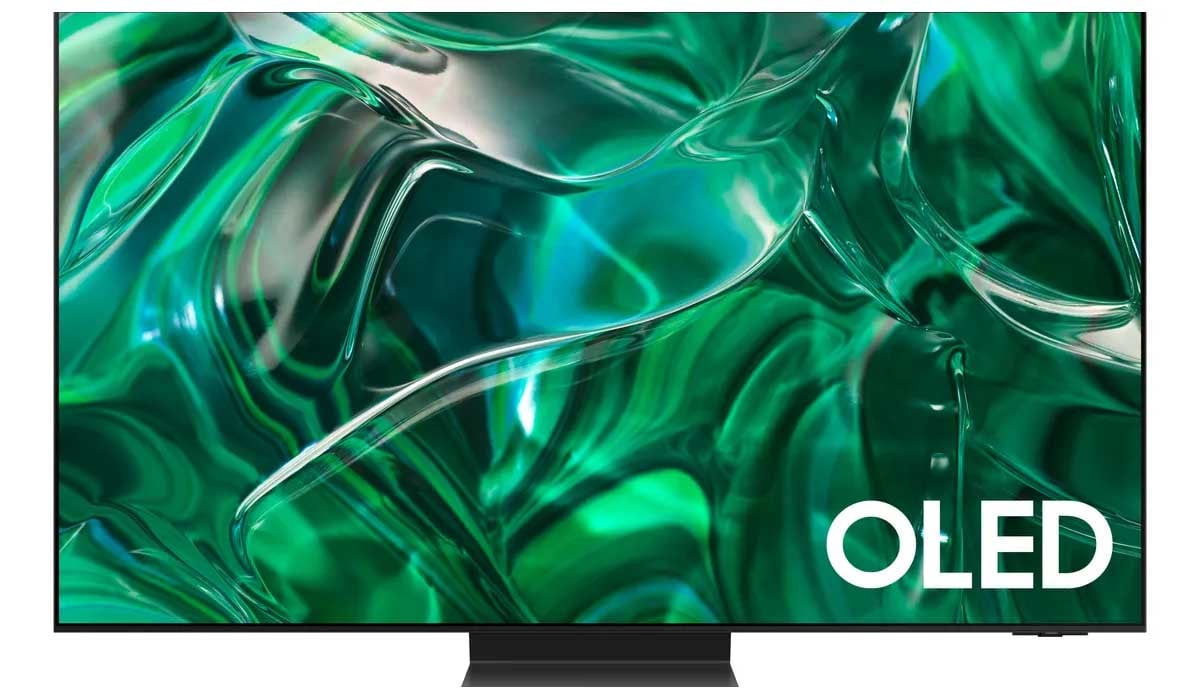 Samsung S95C has high regard for the aesthetics of TV design, with a new upgrade of the 2023 OLED panel and a thinner TV. It still features the LaserSlim design with a very thin bezel and panel that blends well into its surroundings. The stand is located right in the center of the TV, making it easy to install even on narrower tables.
For 2023, Samsung has expanded the size of its QD-OLED screen with the upcoming 77-inch S95C QD OLED TV.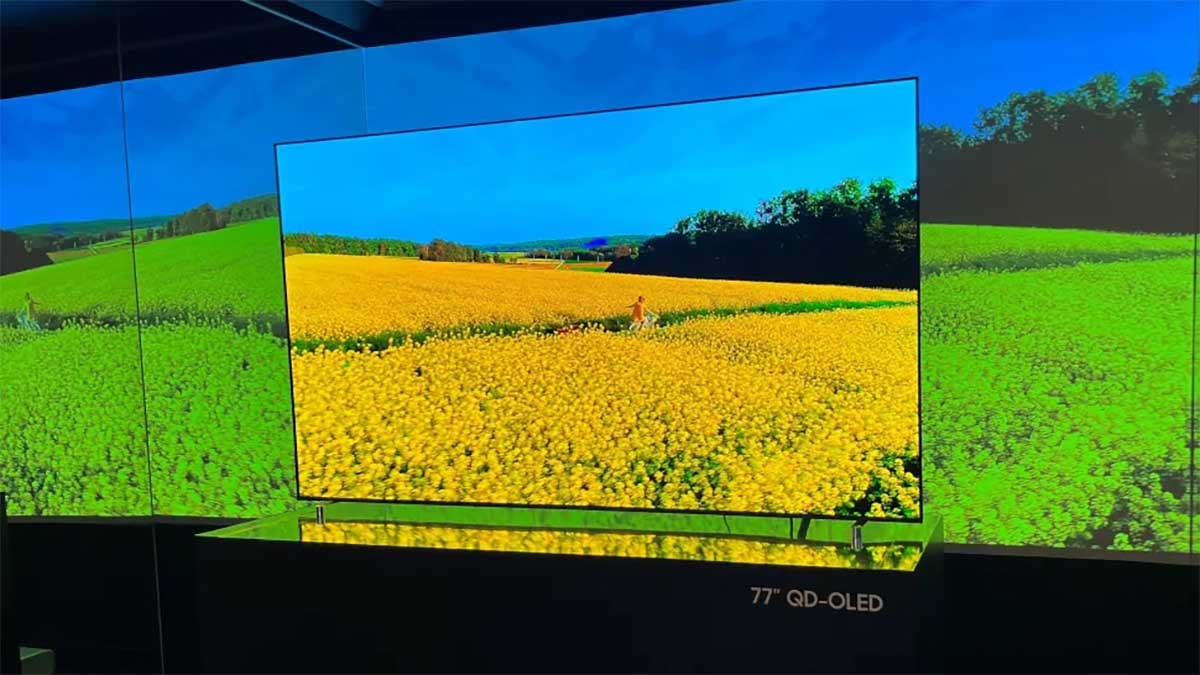 In addition, the Samsung S95C TV adds the One Connect box for managing cable clutter. You can place the One Connect box anywhere behind, under, or around the TV depending on your preference. All inputs will be routed through the One Connect box, a design that keeps the TV neat and attractive while avoiding the dangers of cluttered cables.
LG G3 VS Samsung S95C: Picture Quality​
In 2023, LG updated its panels again, adding "META" technology to WOLED panels. According to LG, this technology will replace the previous generation of panels OLED EX technology, which means that the future of LG's WOLED panels will no longer have OLED EX such a promotional term, should be replaced by META.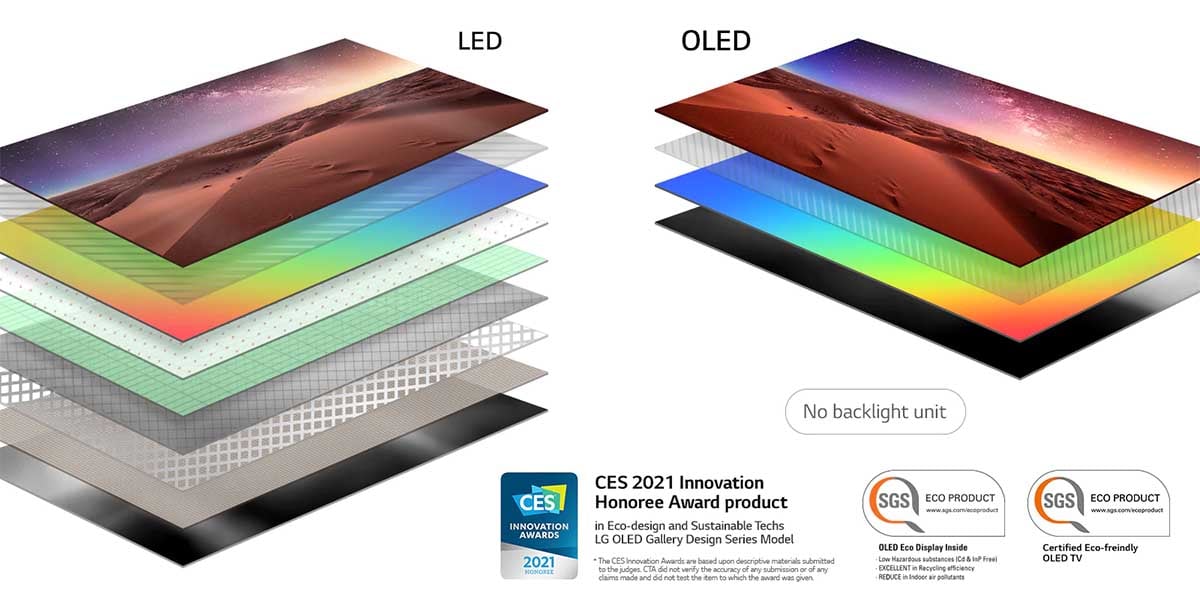 LG's latest OLED panel uses micro-lens array technology, the light of the screen pixels through a layer of micro-lens output to improve the light output, but does not increase power consumption. The common understanding, this technology is actually in the OLED panel to add a layer of a micron-sized convex lens, these convex lenses cover each pixel, used to improve the light-emitting efficiency of the OLED panel, after all, OLED is the pixel self-luminous organic material.
The first advantage of this technology is the brightness, according to the document revealed by LG, in dynamic mode, LG's latest G3 OLED TV, peak brightness can reach 2100nits, and other modes of peak brightness can reach 1800nits, which is very impressive data. (See
LG G3 TV Review
)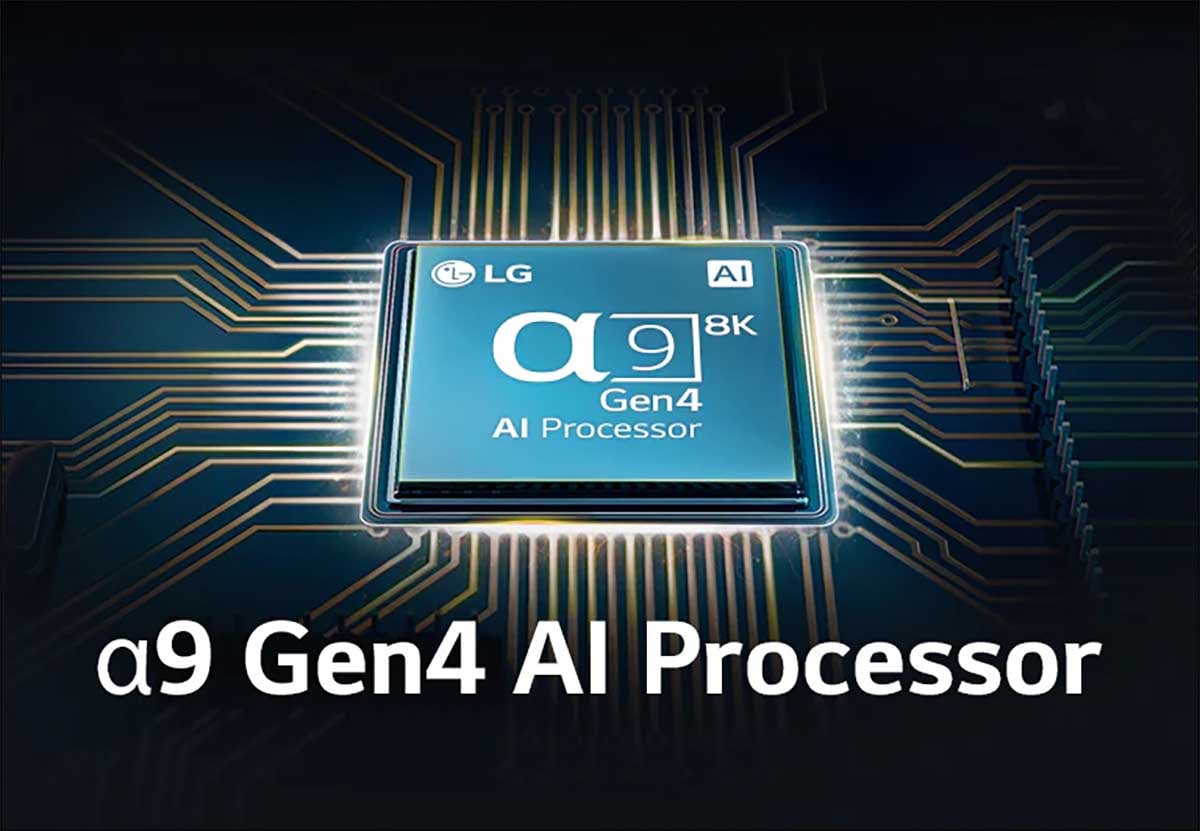 Powered by the latest Alpha 9 AI processor Gen 6, the LG G3 offers a number of features that can further enhance image quality. OLED Dynamic Tone Mapping Pro is capable of splitting images into up to 20,000 blocks or areas to be processed separately, far more than Last year's Alpha 9 AI processor Gen 5.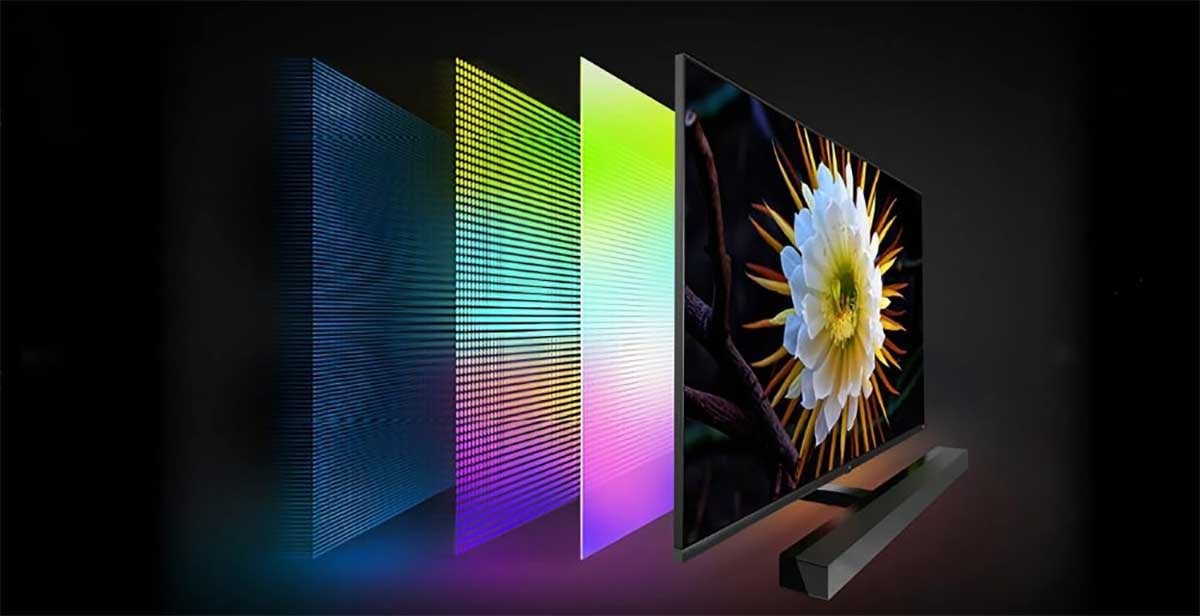 Like LG, Samsung's OLED brightness is also getting an overall boost in 2023. The QD-OLED used in Samsung's S95C combines a quantum dot filter with an OLED panel to improve color and contrast. According to Samsung, the S95C has a peak brightness of 2,000 nits, a 30 percent increase over its previous model.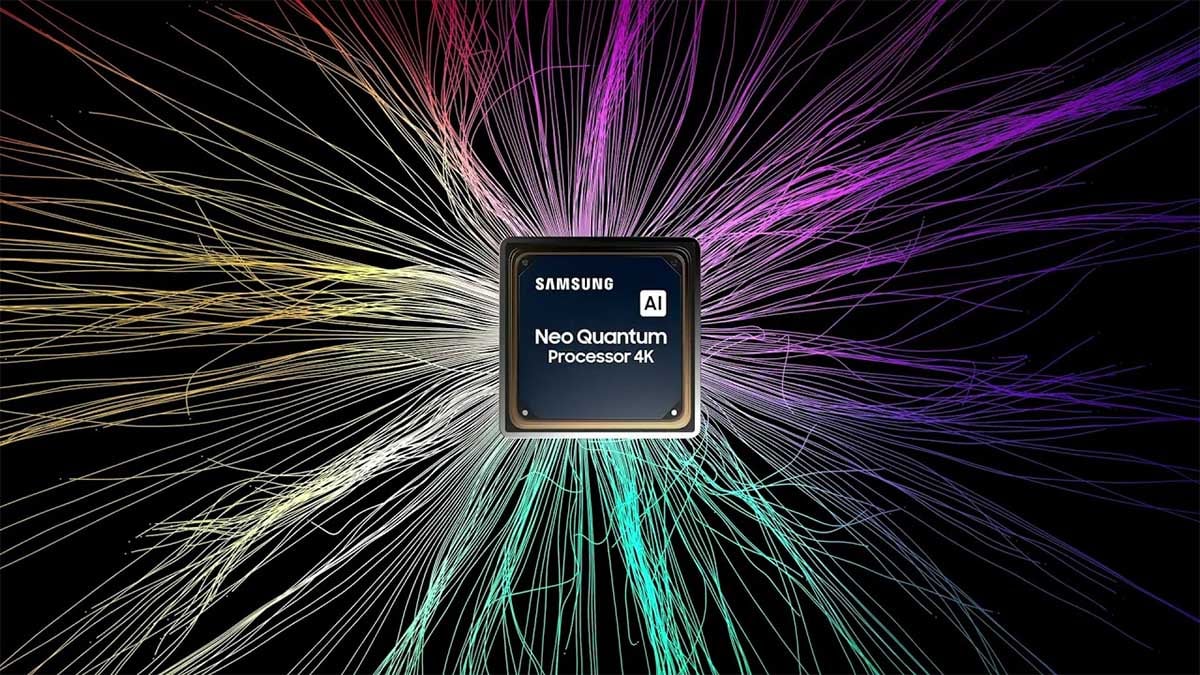 The Samsung S95C is equipped with the latest Neural Quantum processor 4K with AI-assisted perceptual color mapping that provides very good color performance. Its black performance is also excellent, providing crisp dark-field detail.
Quantum Dot (QD) OLED has the advantage of high brightness technology, plus the pixels are made up of three sub-pixels (red, green, and blue), eliminating the traditional OLED white sub-pixel design, resulting in much higher brightness, color accuracy and durability.
LG G3 VS Samsung S95C: System and Smart Features​
The LG G3 comes with the latest webOS 23, a new operating system that has been upgraded and changed from the previous one. The number of pages in the user interface displaying content has been reduced to increase efficiency. The new system adds a "Quick Cards" button, which categorizes applications and files for quicker and more efficient access.
The new system interface offers more advanced personalization features, such as setting up pictures on the Personalized Picture Wizard page to get a screen calibration that best matches your preferences.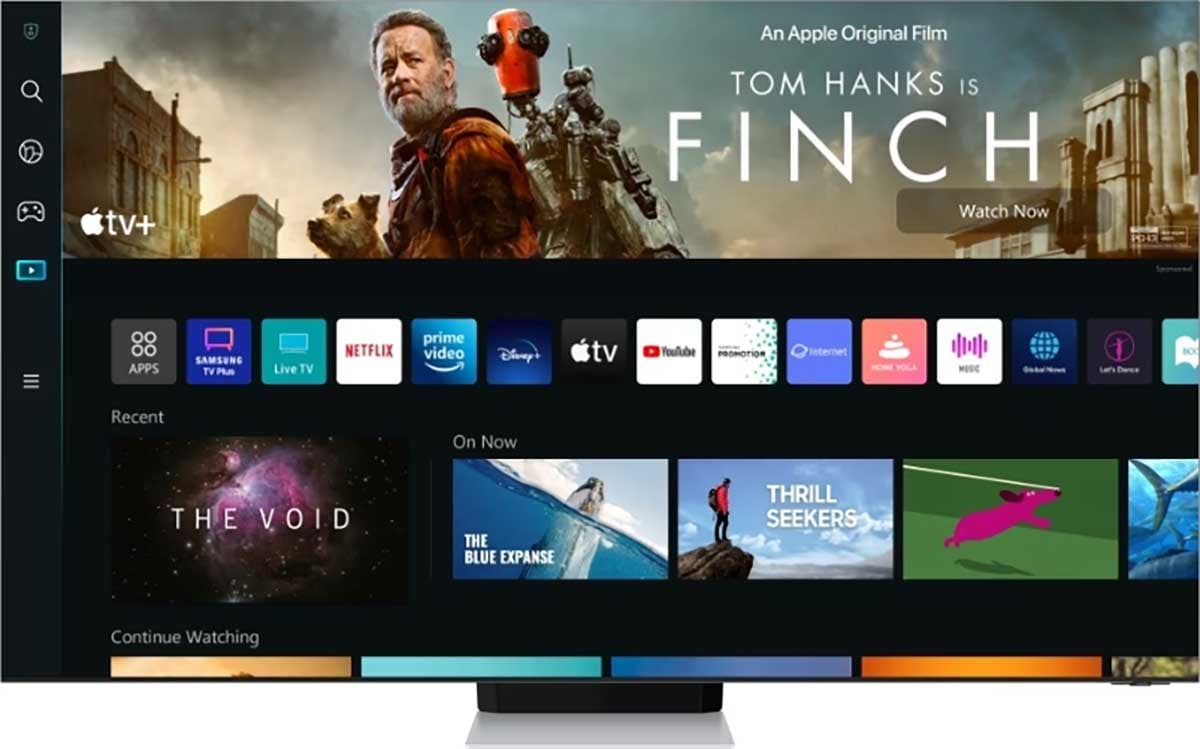 The Samsung S95C is still powered by Samsung's Tizen operating system. The new Tizen 7.0 doesn't make many changes to the user interface, but enhances some features, especially for gamers (More details see
Samsung S95C QD-OLED TV Review
).
You can watch content from popular streaming service platforms on Tizen OS, and it also supports Apple AirPlay 2 and Matter smart home standards. However, it may be a shame for UK consumers that it lacks Freeview Play. You can also watch multiple channels of linear streaming TV on Samsung TV Plus.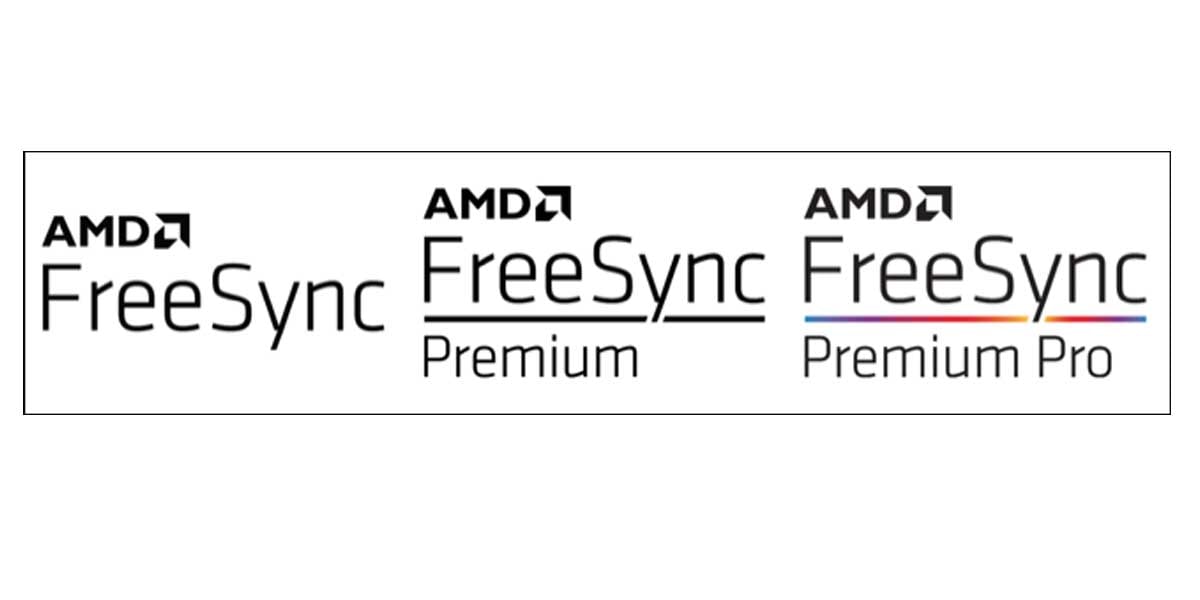 Both TVs support HDMI 2.1 and have four HDMI 2.1 ports for connecting multiple high-bandwidth devices. Samsung S95C and LG G3 support HDMI VRR, FreeSync, G-Sync, and ALLM. The difference is that LG G3 supports a 120 Hz refresh rate while S95C supports 144 Hz at most.
LG G3 VS Samsung S95C: Summary​
Both LG G3 and Samsung S95C are good to expect in the 2023 OLED TV series, they use different panel technology. Both TVs represent technological enhancements for their companies, and I'm looking forward to their actual performance.