LG released a new generation of OLED TV at CES this year, with the latest third-generation OLED TV panel. According to the official news of LG Display, its third generation OLED TV panel products adopt a new innovative technology - META Technology.
The new META Technology is a technology that combines the microlens that maximizes the emission of organic matter with the brightness enhancement algorithm technology, improves the energy efficiency by about 22%, and realizes the OLED brightness and visual angle to surpass again. The screen brightness and viewing angle of the products applied by this technology have been increased by 60% and 30% respectively.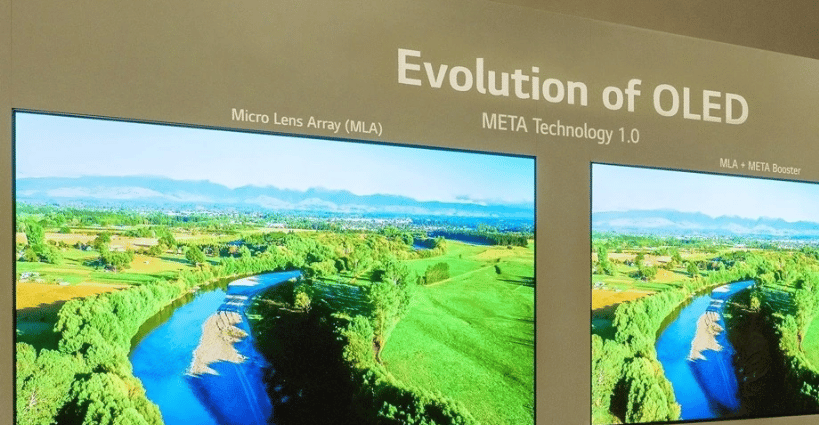 LG Display will carry Meta Technology on high-end OLED TV panels such as 4K 55-inch, 65-inch, 77-inch and 8K 77-inch and 88-inch, which will be mass-produced this year, and will expand to the entire product lineup in the future.