On August 18, XGIMI launched Cinema Color Bright (CCB lumens), which is not yet known to be accepted by the projector industry. XGIMI claims that their projectors will switch to the CCB notation and that the XGIMI H5 will be the first model to adopt the new brightness standard.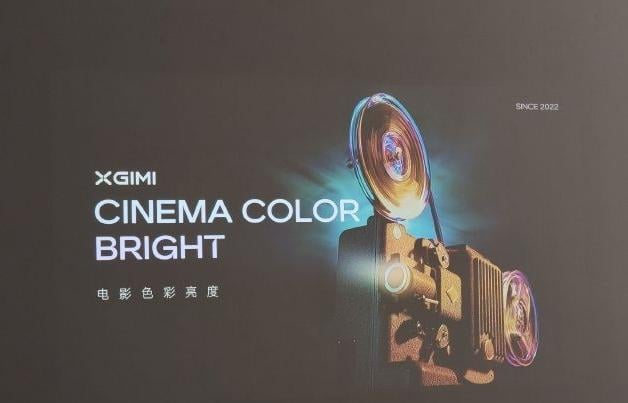 XGIMI said that the ANSI brightness standard that has been used since the industrial era has lost its original value. The ANSI brightness standard was originally an important basis for helping consumers choose products, but due to the lack of restrictions in home scenarios, some manufacturers took advantage of loopholes. A tool to gain user trust. So what is the difference between CCB lumens and ANSI lumens? Please refer to
CCB Lumens vs. ANSI Lumens
.
Different from the ANSI standard commonly used in industrial projection, the CCB standard no longer only tests the brightness of pure white pictures, but instead measures the color brightness of the pictures after true restoration during home viewing. XGIMI hopes that only this indicator will be able to read the picture quality of home projectors, and guide users to purchase home projectors intuitively and conveniently.
In addition, XGIMI also announced the color brightness of the XGIMI H5 projector. This is the first projector to adopt XGIMI's new brightness standard, with a color brightness of 1400 CCB lumens.
Almost all projectors on the market today use the ANSI brightness standard. Whether XGIMI's introduction of Cinematic Color Brightness (CCB) will be adopted by the industry is unknown.