Xiaomi Full-color Laser Cinema projector is an ultra-short-throw projector released by Xiaomi Home, with a product size of 402x2685x85mm, net weight of 5.8kg, light source technology panchromatic laser light source, standard resolution of 1920x1080.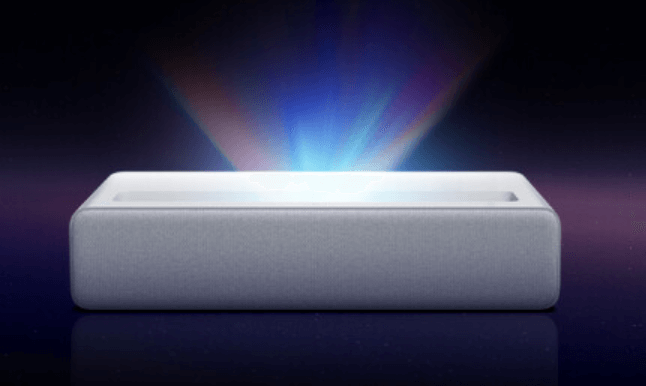 1. Specs​
Product name: Xiaomi XMJGYY01YS
Product Code:100035779534
The gross weight of goods:8.02kg
Product origin: China
Video interface: HDMI 2.1
Display technology: LCOS
Standard resolution: 1080P
Power type: power supply
MEMC: Support MEMC
Display chip size: Other
Color: White
2. Highlights​
1. LCOS, 1400 ANSI Lumen.
2. Adopt a wide color gamut light source, presenting rich colors.
3. RGB tricolor laser light source direct projection imaging, higher brightness, more vivid colors.
4. Authoritative certification, lower blue light through the SGS low blue light certification.
5. Ultra-short throw length lens design significantly reduces the projection distance.
6. Dual certification by DTS and Dolby, bringing high fidelity and high dynamic acoustic performance across the full frequency range.
7. Multi-dimensional dynamic noise reduction technology, auxiliary MEMC motion compensation
For the
Xiaomi Full-color Laser Cinema Projector Review