Xiaomi Laser Cinema 2 4K projector is known as the world's first projection product that supports Dolby Vision, with 4K picture resolution and 2400 ANSI lumens. How about this projector Xiaomi Laser Cinema 2 review?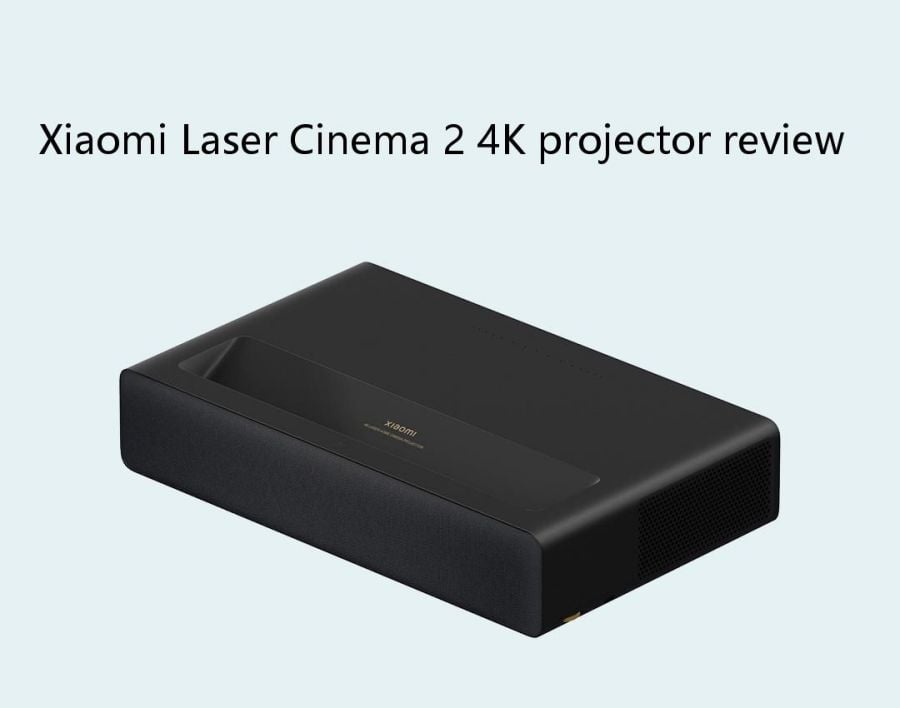 Xiaomi Laser Cinema 2 4K projector projection function​
The Mi Laser Cinema 2 4K uses a 0.23:1 large depth of field and ultra-short-focus lens design, and the body only needs 20cm from the wall to project a 100-inch large screen. The picture resolution has reached 4K, with a native contrast ratio of 3000:1, plus HDR10 decoding, which better supports the presentation of high dynamic range pictures. Moreover, it has a wide color gamut of the Rec.709 standard, and the color performance is richer.
Xiaomi Laser Cinema 2 4K uses MTK 64-bit CPU chip MT9669, the highest frequency is 1.9 GHz, and it is supported by 3G memory. It supports Al image quality enhancement and automatic noise reduction.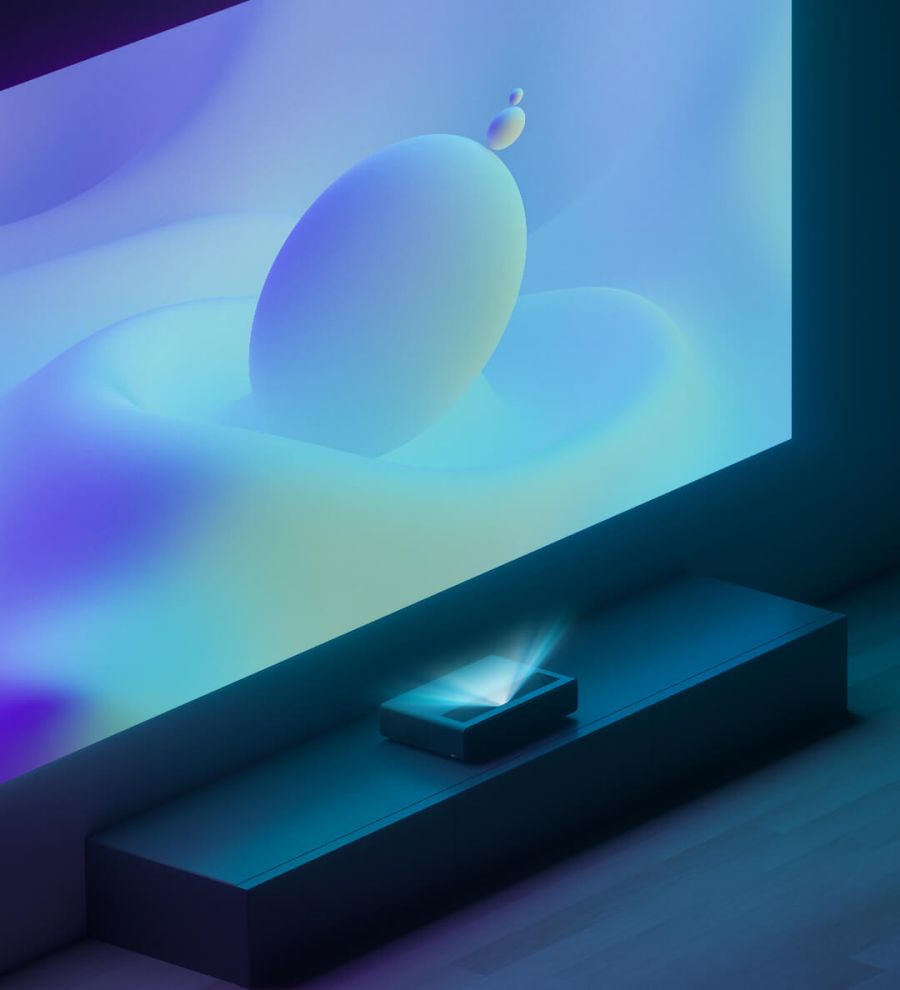 Xiaomi Laser Cinema 2 4K projector image​
Mi Laser Cinema 2 4K supports Dolby Vision with excellent brightness, contrast, detail and color gamut. It supports Dolby Atmos, dual 15W full-range speakers with a unique speaker inverter design. In addition, compared with the previous generation product, the overall brightness of the upgraded optical machine of the Xiaomi Laser Cinema 2 projector is increased by 20%, and the average brightness of the screen reaches 2400ANSI lumens.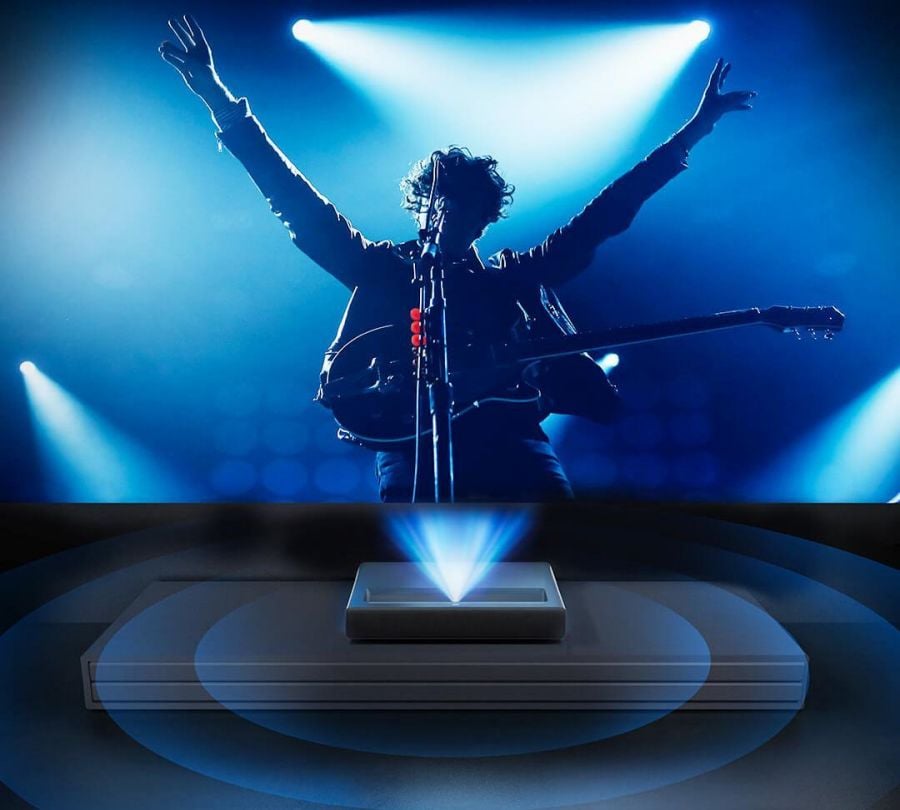 Xiaomi Laser Cinema 2 4K projector smart features​
Mi Laser Cinema 2 4K supports far-field voice, uses a microphone composed of 4 highly sensitive sensors, and cooperates with anti-strong noise recognition technology and wake-up technology to accurately identify and locate sound sources.
In addition, Xiaomi Laser Cinema 2 is equipped with the MIUl for TV artificial intelligence system, which can recommend customized content according to viewing habits.
In addition, it adopts MEMC motion compensation technology, users will not experience blur caused by smear when watching sports events, playing competitive games and other high-speed motion pictures.
Xiaomi Laser Cinema 2 4K projector connections​
In terms of interfaces, Xiaomi Laser Cinema 2 has 3 HDMI 2.0 interfaces, 2 USB 2.0 interfaces, 1 optical fiber interface and 1 Ethernet interface. It is also equipped with a smart fan for real-time temperature control. There are 1 anti-direct-sighted sensors on each side of the lens. When someone approaches, the projection brightness is automatically reduced to a minimum to prevent the laser light source from directly hitting the human eye.
More about Xiaomi projector:
Mi Laser Projector 1S review
, is it good?
Xiaomi Projector 2S Review, how is it?