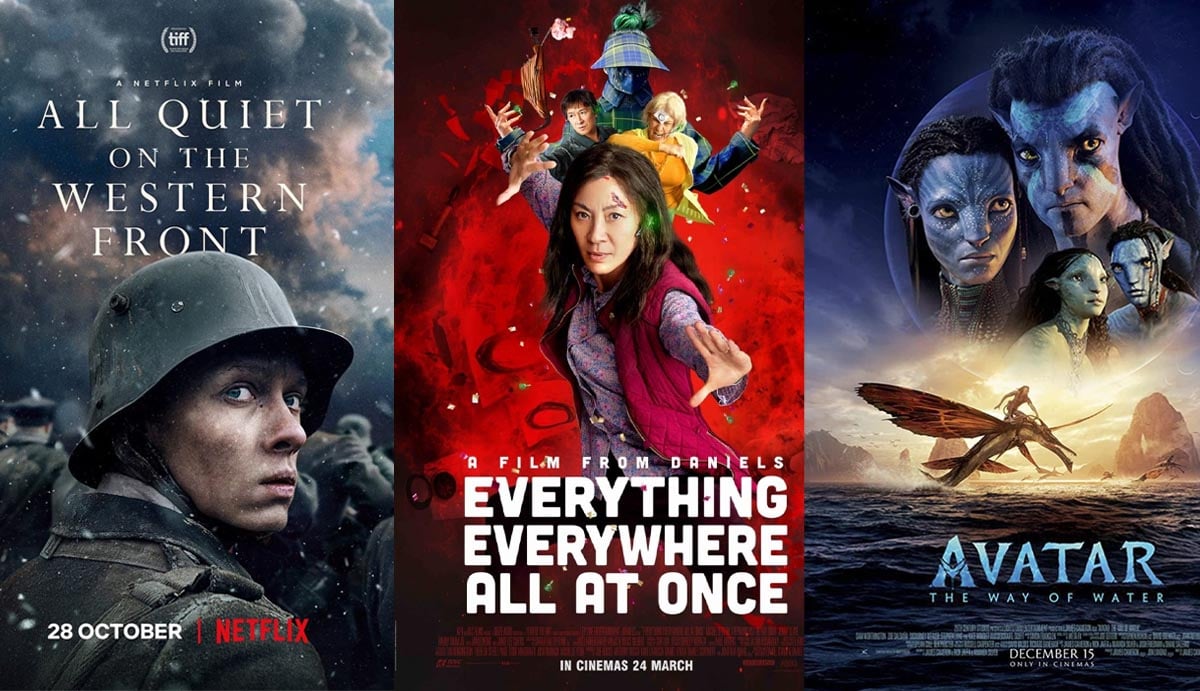 The 2023 Academy Awards list finally came out in a speech filled with heartwarming speeches, and we were delighted to see "Everything Everywhere All at Once" have a glorious night, bringing home seven small gold medals including Best Picture, Best Actress, Best Supporting Actor and Actress, Best Director, and Best Original Screenplay, writing a new page for Asian-American filmmakers at the Oscars and even in Hollywood.
The German film "All Quiet on the Western Front" was second only to "Everything Everywhere All at Once" in terms of the number of awards, winning four awards including Best International Feature Film, Best Original Score, Best Cinematography, and Best Production Design.
If you missed watching these great movies in the cinema, you still have the opportunity to enjoy a cinema-quality picture at home with a projector that has excellent picture quality. A good 4K projector is essential if you wish to feel the home theater. This article will introduce you to the best 4K projectors to buy in 2023 that will put you right in the middle of a Hollywood movie.
XGIMI Horizon Pro​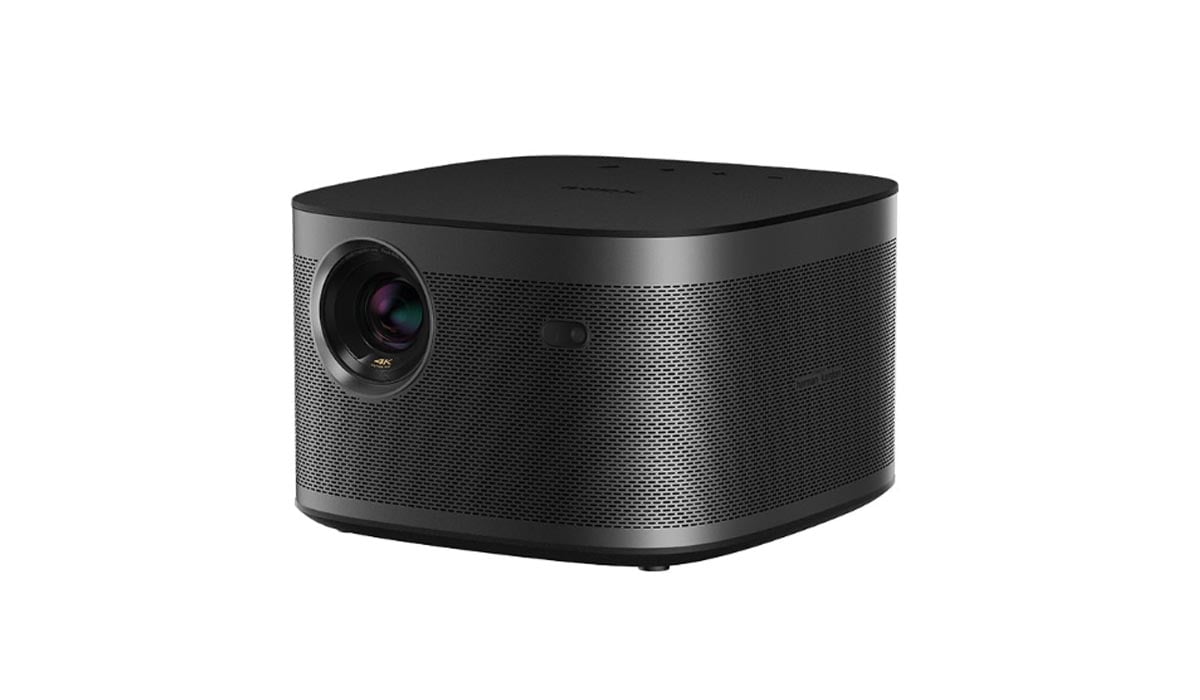 Highlights
Running Android TV
4K resolution
Harman Kardon speakers
Autofocus and auto keystone correction
Price: $2199
XGIMI Horizon Pro is a 4K projector with DLP technology that integrates a bright picture, Harman Kardon speakers, auto keystone correction, Android TV, and more into one.
Horizon Pro has an excellent contrast ratio and produces nice deep blacks. The projector uses an LED light source and is capable of outputting 2200 ANSI lumens, making it suitable for viewing in rooms with ambient light.

XGIMI Horizon Pro
is simple to operate and provides easy adjustment features for users. It supports autofocus and automatic ladder correction and provides Intelligent Obstacle Avoidance. That is, it can automatically identify where you are looking and size the screen so that obstacles do not interfere with the projected image.
Horizon Pro runs Android TV 10, and you can download streaming services through the Google Play store, but it is not yet Netflix certified. The XGIMI's Harman Catton speakers provide attractive sound.
Dangbei Mars Pro​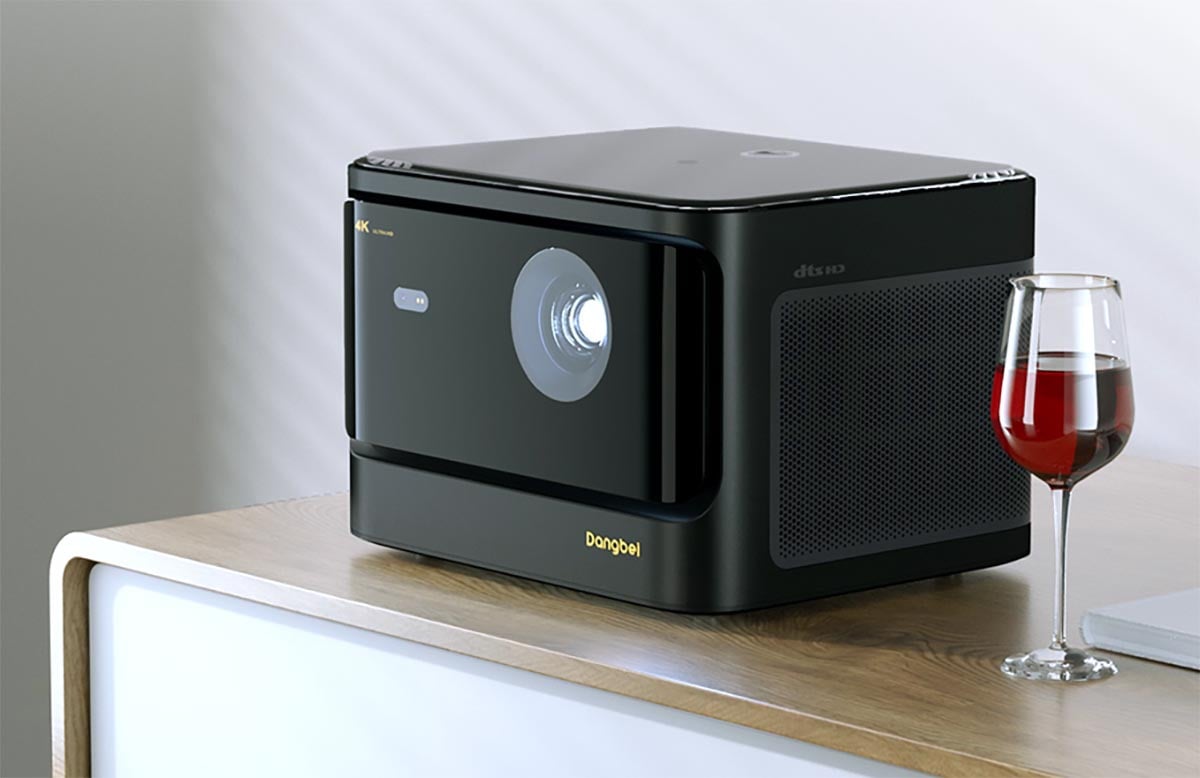 Highlights
Fashionable and exquisite design
Amazing brightness and excellent image quality
Autofocus, Auto Keystone Correction, and Intelligent Obstacle Avoidance
TÜV Low Blue Light Certified
Price: $1799
The
Dangbei Mars Pro
is a 4K projector with great image quality, high-end smart features, and the most affordable price in its price range. Dangbei Mars Pro has incredible quality with the laser light source.
Mars Pro uses the latest ALPD® Laser Technology, which is capable of outputting a high brightness of 3200 ANSI lumens, which few projectors in its price range can achieve.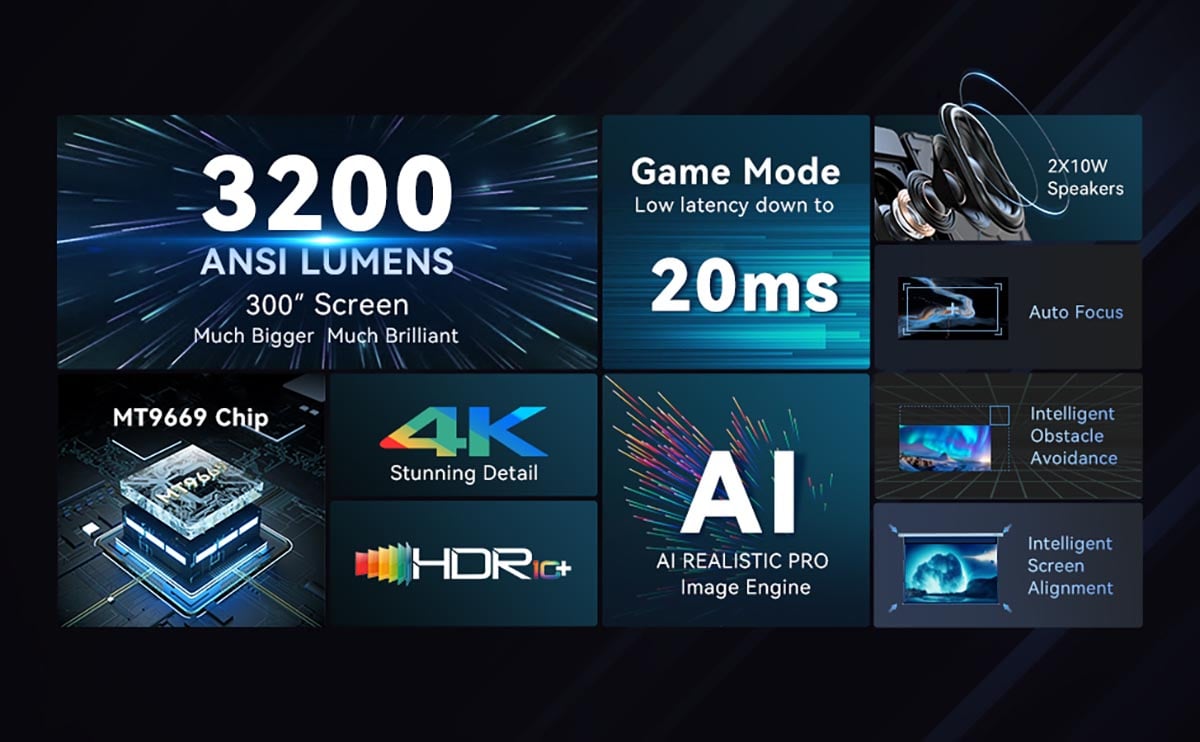 Dangbei's ALPD laser light source covers more than 90% of the human eye's color gamut and reduces luminance loss to enhance the overall picture. the Dangbei Mars Pro's ultra-high brightness and 4K resolution allow it to present video content clearly in rooms with ambient light.
It also supports a variety of technologies such as MEMC smoothing and even 3D and has very low input latency to provide a satisfying gaming experience.
Dangbei Mars Pro has autofocus, and auto keystone correction and users can easily adjust the picture. Also, it has Intelligent Obstacle Avoidance to avoid obstacles for complete projection.
Mars Pro has TÜV Low Blue Light Certified, which automatically reduces the brightness when the lens detects someone in front of you to protect your eyes.
Epson Home Cinema 5050UB​

Highlights
Bright images
Excellent picture quality
Ample lens shift and motorized zoom
Rich color
Price: $2999
The
Epson Home Cinema 5050UB
offers excellent performance and is a 4K projector with a wide color gamut. The projector offers a variety of color modes to choose from, including Dynamic, Bright Cinema, Natural, Cinema, and even 3D Dynamic and 3D Cinema modes.
Capable of outputting 2600 ANSI lumens, the 5050UB is capable of supporting work in rooms with ambient light.
The 5050UB projector uses LCD display technology to shift each pixel diagonally to double the Full HD resolution through "4K enhancement" technology. Compared to the 30,000 Hours life of the Dangbei Mars Pro, Epson's lamp life is low at 5,000 hours.
The Epson Home Cinema 5050UB projector has a simple design and is on the traditional side of the outboard, without many smart features. For those seeking a smarter life, the Dangbei and XGIMI may be a better choice.