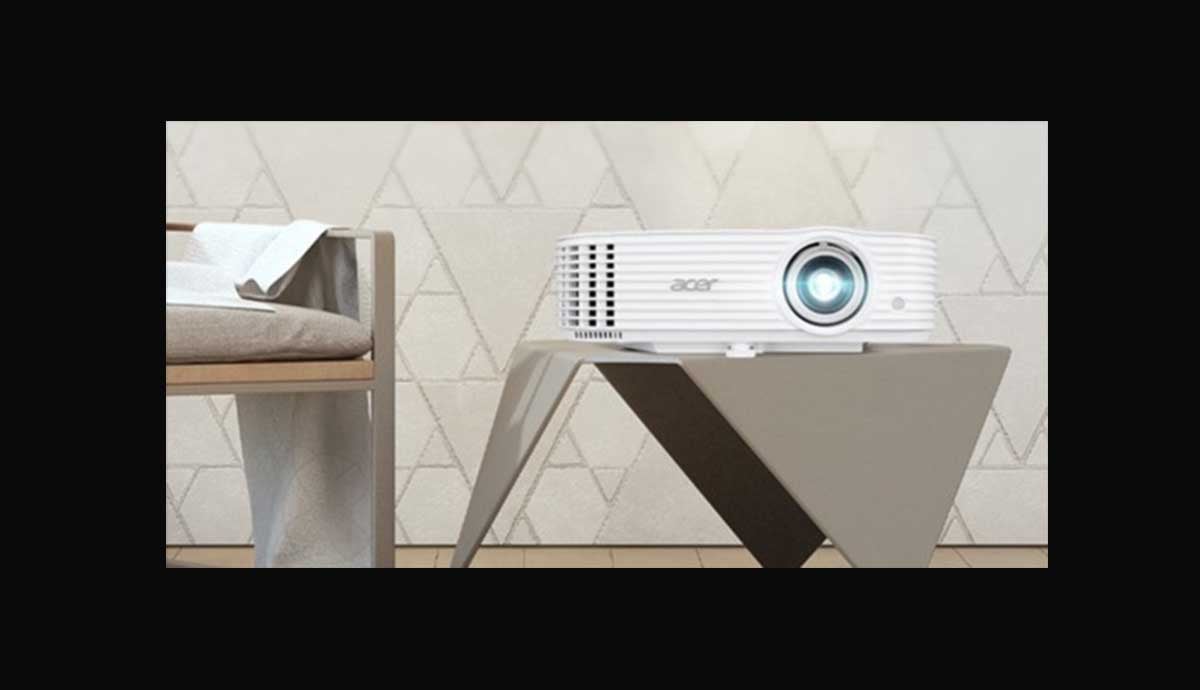 After last year's hot selling 4K projector H6815BD, Acer upgraded to launch the new 2022 4K projector H6830BD. The
Acer H6830BD
projector has 3800 ANSI lumens of brightness and is equipped with high fidelity stereo 10W audio while continuing the 240Hz refresh rate and 4.2ms low latency and football mode. This projector is great for playing games and watching soccer matches.
With a home projection ratio of 1.12 to 1.46, the Acer H6830BD can project a 100-inch 3840×2160 resolution picture at 2.5 meters.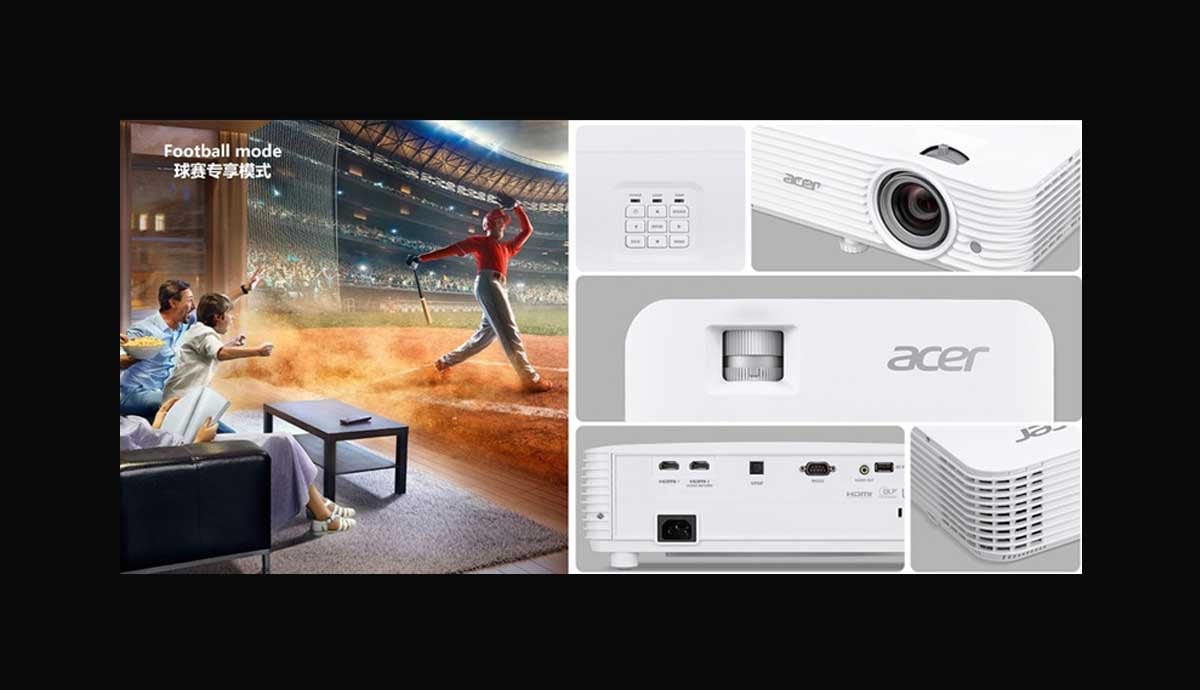 The H6830BD projector also upgrades 4K firmware with TI XPR technology to optimize color images capable of presenting better color images, with Acer ColorSafe II and ColorBoost II+ technology to output color effects faithful to the original movie level for viewers. HDR10 & HLG to adjust dynamic brightness, enhance contrast and brightness range to achieve high light Part of the flickering out of detail effect.
Compared to regular 60Hz projectors, the 240Hz refresh rate allows gamers to have a smooth experience playing most 3A games. the H6830BD supports a high refresh rate of 240Hz at 1080p Full HD, rendering a full 240 frames per second.
Another important parameter that affects the gaming experience, "input latency", is the time difference between the video signal reaching the projector and the actual image displayed on the screen. 4.2ms low input latency means that it takes only 4.2 milliseconds from the time you start operating to the time the screen is displayed.
In addition, the Acer H6830BD projector also offers a new soccer viewing experience tailored for fans. The Acer BlueLight Shield technology is built into the H6830BD to protect your eyes and reduce visual fatigue.
The H6830BD has a long service life of up to 20,000 hours, eliminating the maintenance costs associated with frequent lamp replacement. Usually, projectors that use a lamp as the light source may degrade to 75% of the original brightness after a period of time, which will directly affect the picture effect and thus reduce the viewing experience. Therefore, after using a lamp projector for a few years, you may need to replace the lamp to extend its life.
If you want a projector with high brightness and longevity, you can choose a projector with laser as the light source. Laser projectors can easily achieve higher brightness, such as the
Dangbei Mars Pro
projector, which has 3200 ANSI lumens. It is also more resistant to ambient light and has better color reproduction of the picture. Most importantly, laser projectors are stable, with very little brightness degradation.