Business projectors are generally used in the office to display PPT, pictures or text displays and some videos. Home projectors are generally used for home entertainment, such as playing movies, TV, games, etc. In addition to the different usage scenarios, what is the difference between a business projector and a home projector?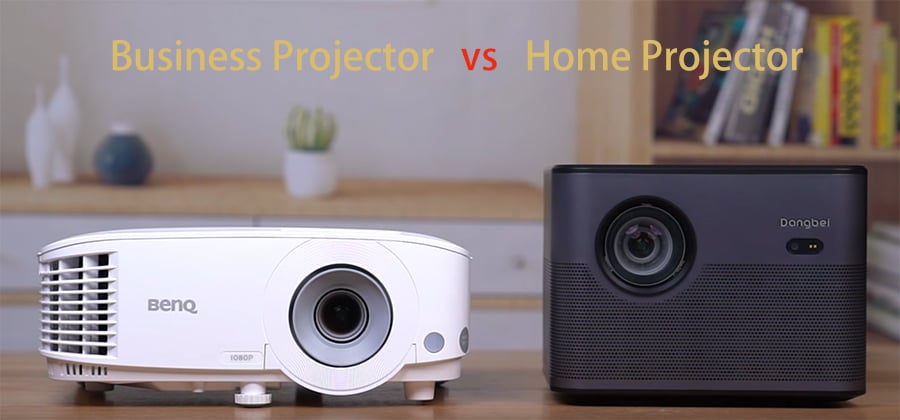 The difference between business projectors and home projectors​
Different positioning​
Business projectors and home projectors are two different positions. Business projectors are mostly used for daily office and teaching, and home smart projectors are used for video and entertainment.
Number of interfaces​
Business projectors have many more interfaces than home projectors and can meet the needs of more users. Business projectors are more inclined to connect to computers and tablets.
Screen difference​
Business projectors generally have high brightness, high contrast, and high definition.
System Differences​
Business projectors generally do not have intelligent systems, but they can be projected in various ways. It also doesn't have autofocus, only manual focus. Home projectors are equipped with smart systems and many more smart features that are easy to use without connecting to other devices.
Sound Differences​
Home projectors have higher requirements for sound quality, and business projectors generally only pursue high voice volume.
It can be seen that business projectors and home projectors are very different, and we should choose suitable projection products according to our own needs.