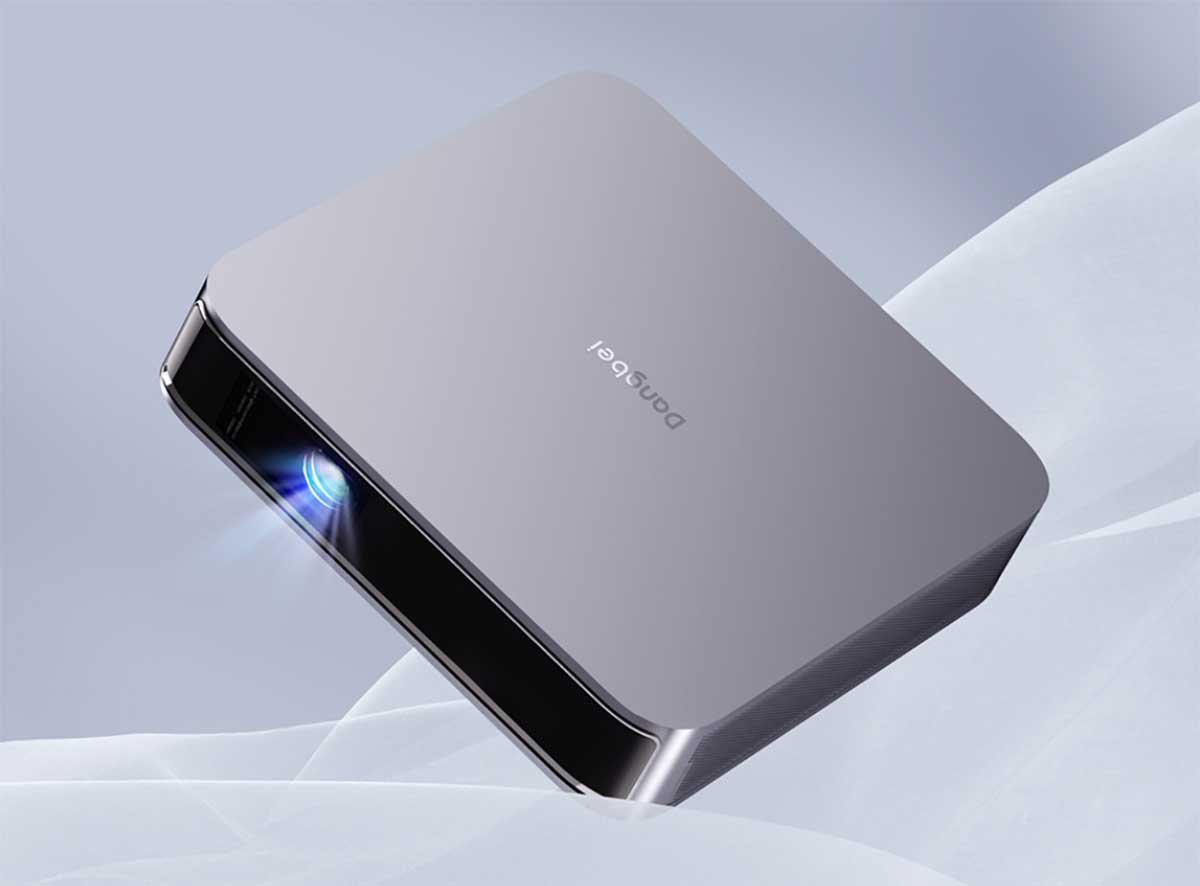 Recently, Dangbe launched the first thin and light intelligent projector D5X, providing a new choice for home theater. This article will show you the Dangbei D5X review.
Dangbei D5X Projector Review: Design​
As the first thin and light intelligent projection launched by Dangbei, Dangbei D5X reveals a unique design sense from the package design. The packaging is the outermost plastic seal + easy-tear carton + inner packaging design, with the package comes with some paper instruction materials and personalized logo stickers. The outer packaging can be quickly opened by pulling the easy-peel seal, and the words "ENJOY YOUR MOVIE TIME" are under the seal, indicating that this projection product is mainly for home viewing.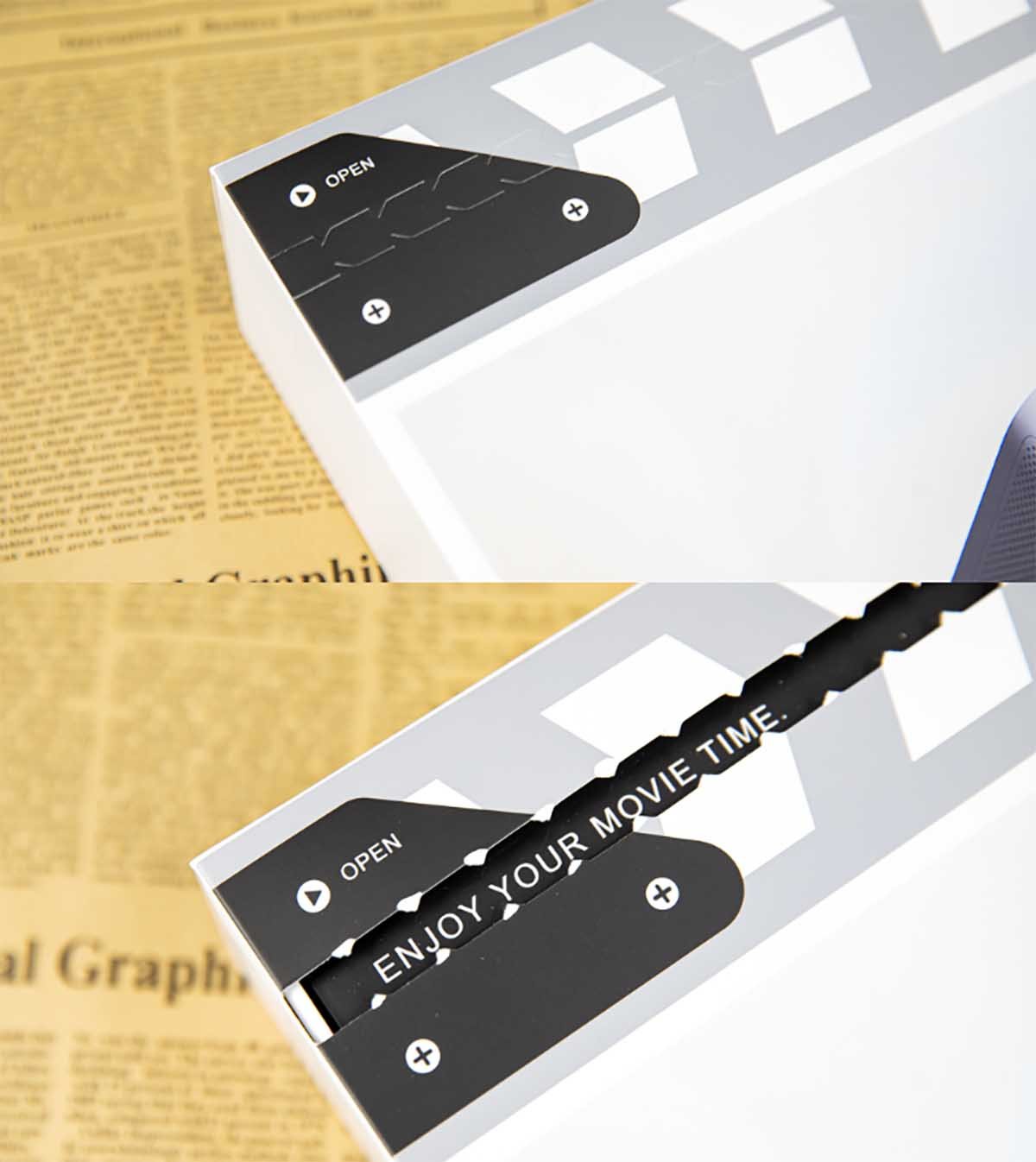 As Dangbei's first thin and light smart projector, Dangbei D5X adopts a new design language, including a flat body design, a textured dark sky gray color scheme, and a frosted surface.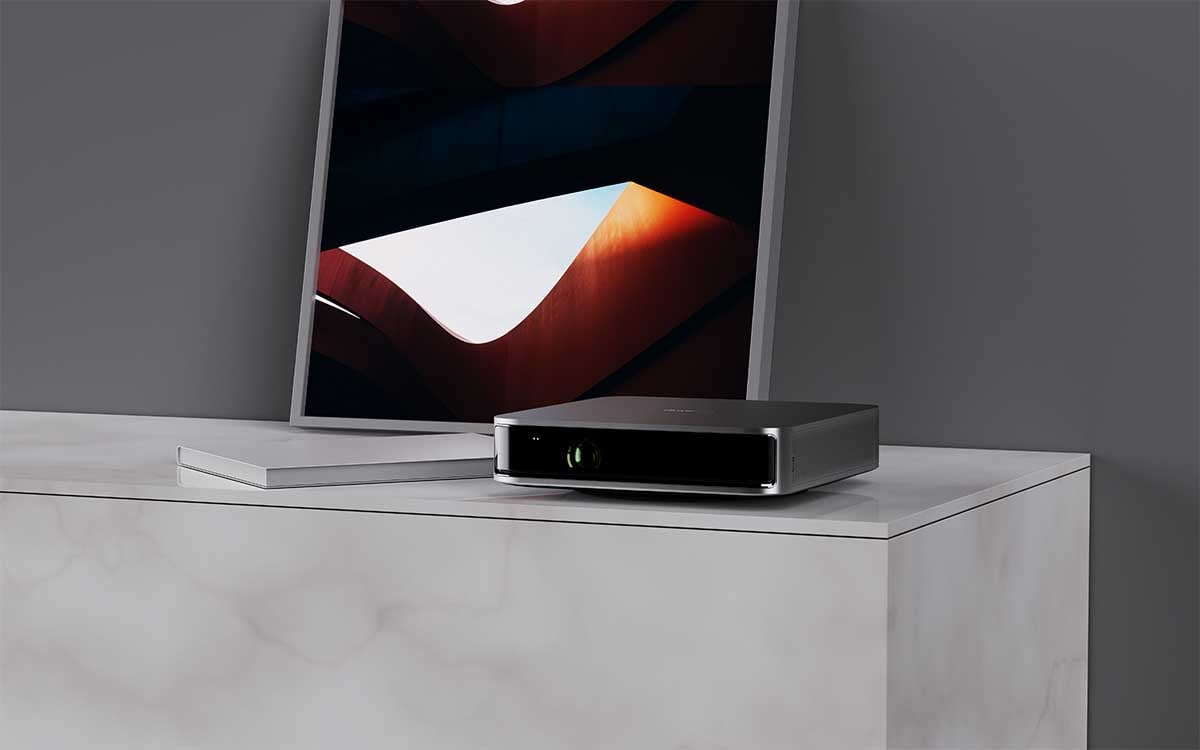 Dangbei D5X has a body size of 95*195*47.5mm while weighing only about 1kg, which is equivalent to the volume and weight of a book. It has good storage and portability, so users can easily move and use it between different scenes.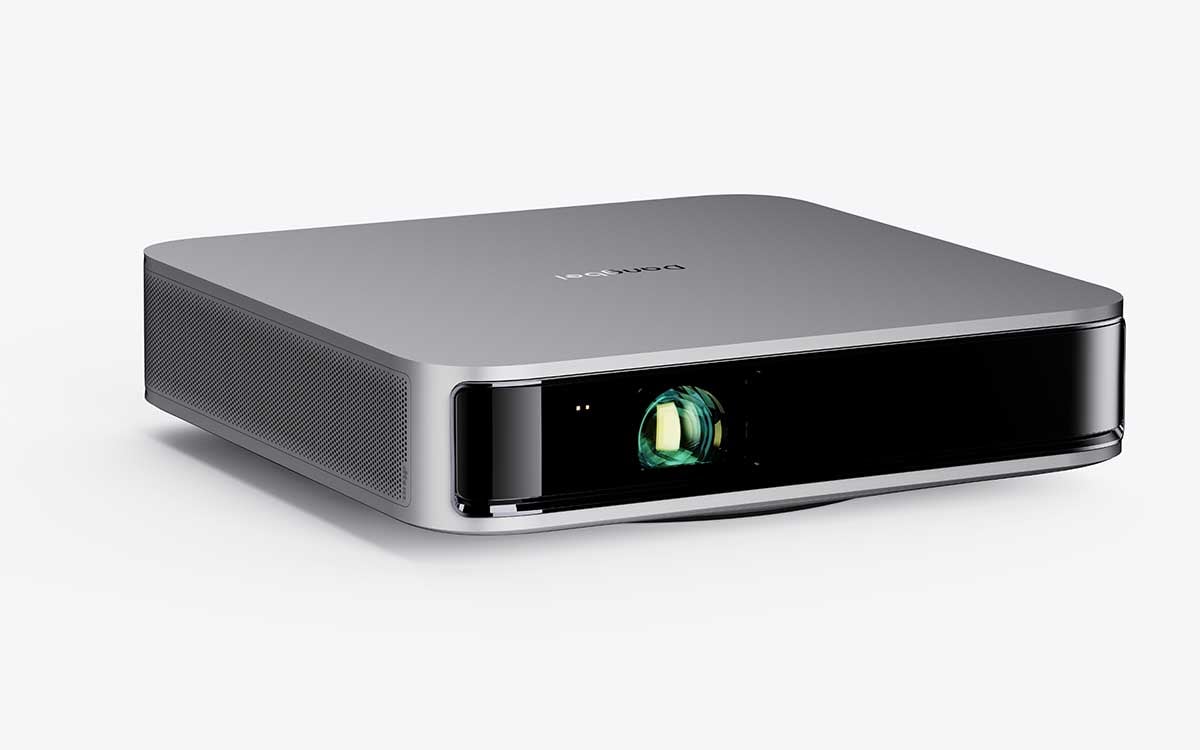 Both sides of the machine have heat dissipation and speaker openings, which is very similar to the design of many Dangbei smart projection products, while the left and right have DTS HD and Dolby Audio dual decoding certification logos.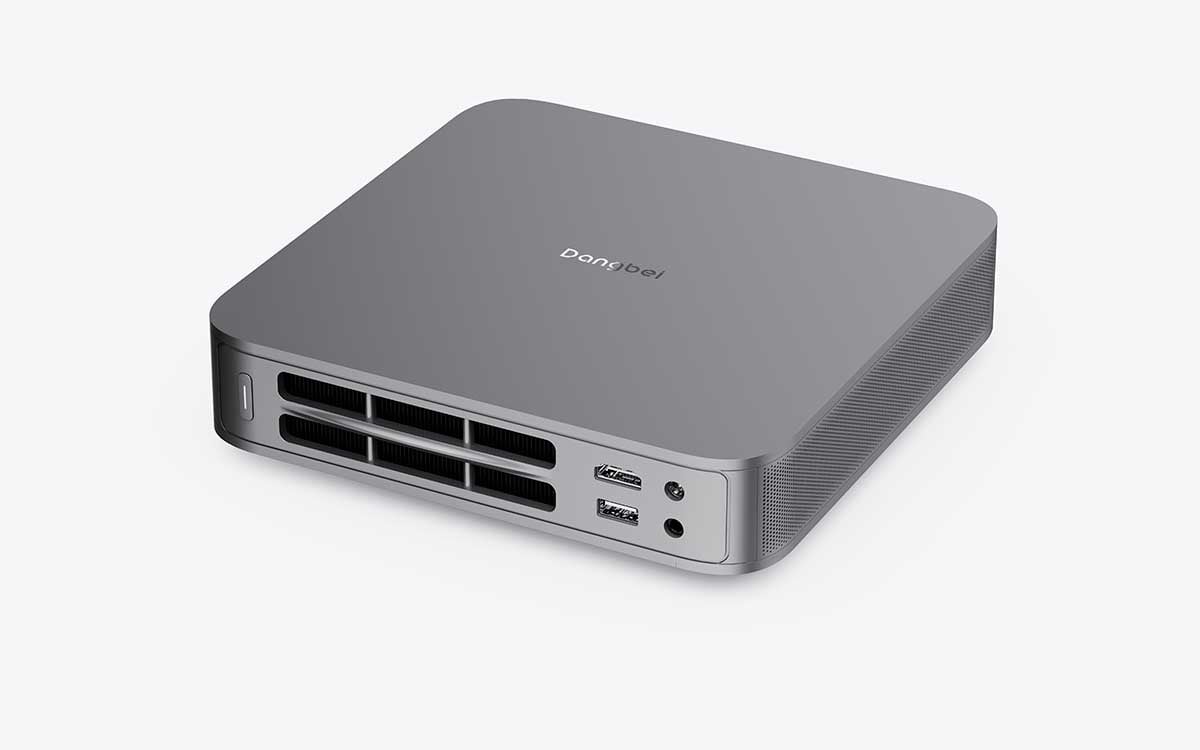 The back of the machine is also the regular design of Dangbei products in the cooling and interface area, the surface of the Dangbei D5X only has a power button located on the left side of the cooling grille, and the right side of the interface are HDMI 2.1 ( eARC ), USB 2.0, power connector and 3.5mm audio port.
Dangbei D5X Projector Review: Hardware Configuration​
As a smart projection product that focuses on an exquisite living experience, Dangbei D5X also provides users with powerful hardware configuration in a compact size.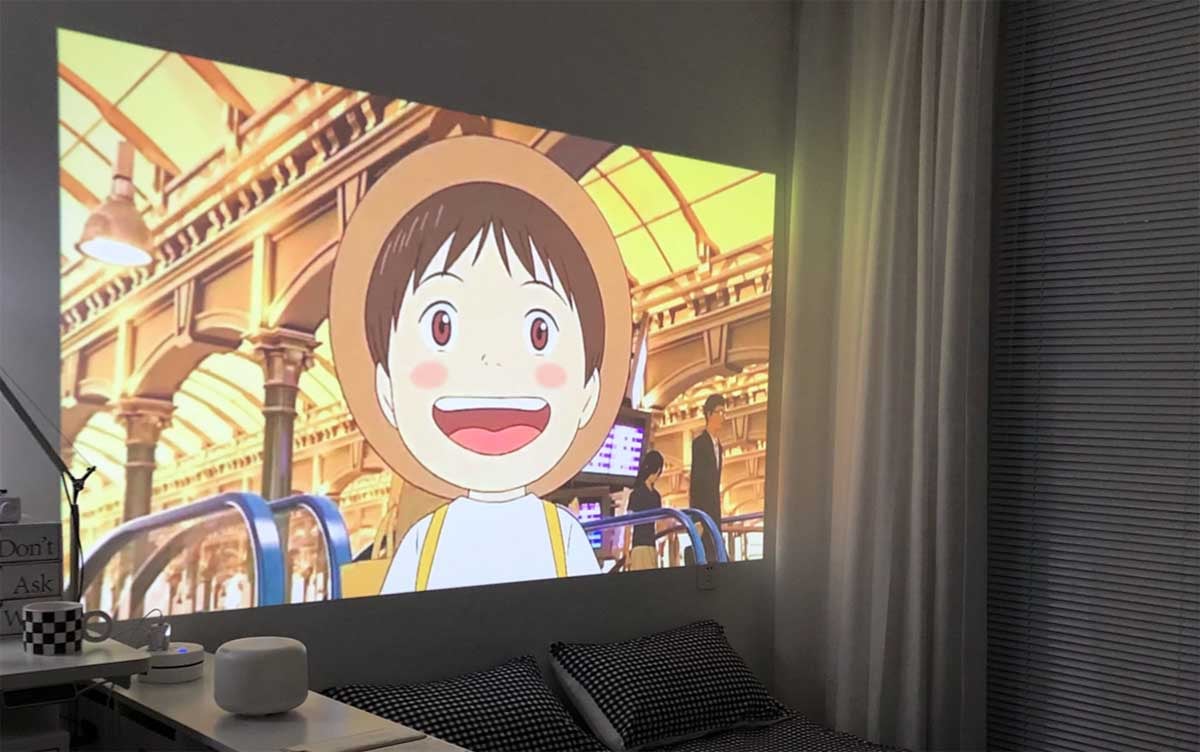 This DLP projector uses a 0.33" DMD chip, a rare feature in compact projectors, to deliver better 1080p resolution performance and the ability to carry higher projection brightness. The Dangbei D5X is equipped with an LED light source that projects up to 1100 ANSI lumens, providing a superior viewing experience with less ambient light, such as during the day and night when outdoor light is blocked by curtains.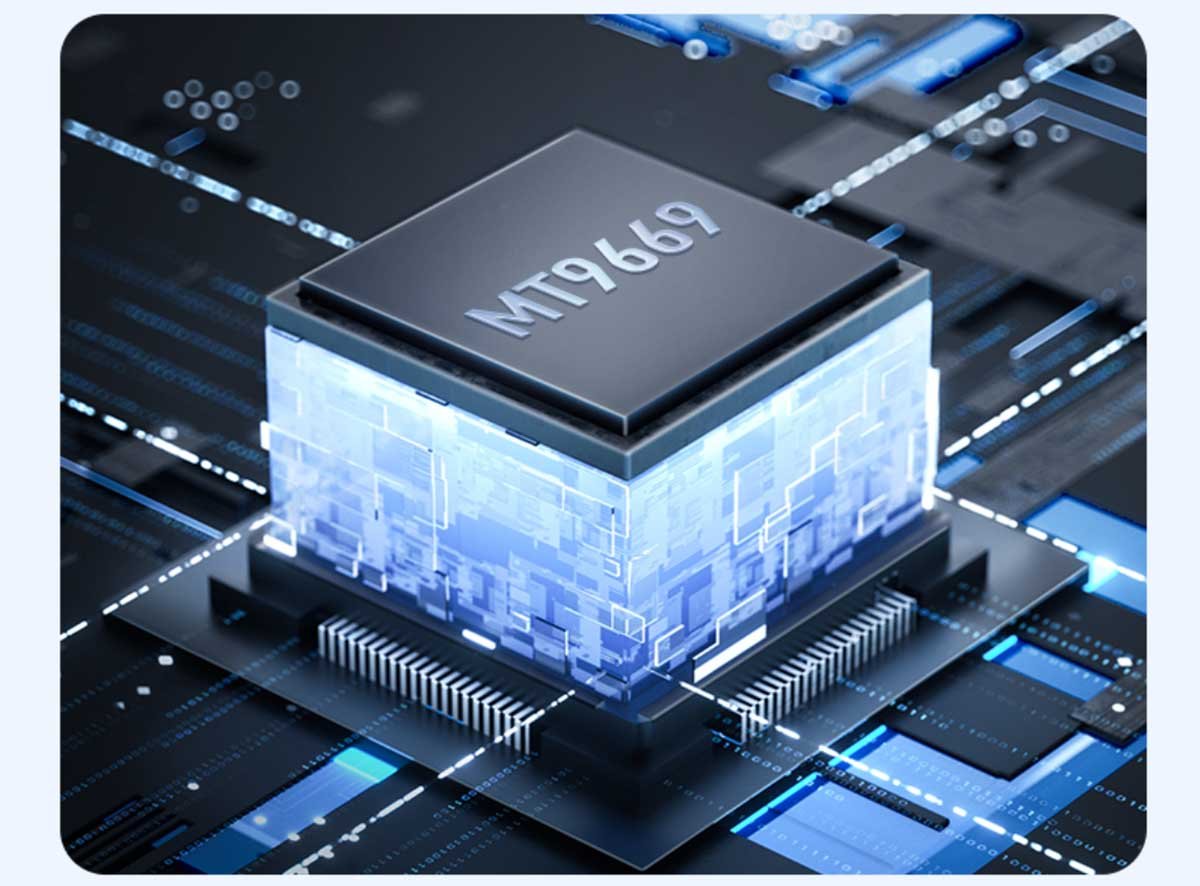 In addition, Dangbei D5X is surprisingly equipped with a high-performance MT9669 processor, the same as the 4K flagship Dangbei X3 Pro, equipped with a 4-core A73 CPU and G52 GPU, supporting a variety of HDR standards and format decoding, and supporting MEMC motion compensation, which has many similarities with the common TV high-end SoC. The memory is 3GB+16GB, which basically meets the needs of daily use.
The multi-point ToF+ CMOS sensor on the front of the Dangbei D5X projector enables accurate screen recognition, resulting in omnidirectional sensorless autofocus, keystone correction, intelligent obstacle avoidance, auto-sensing eye protection, and other screen adjustment functions.
Dangbei D5X Projector Review: Picture Quality​
Now, let's see the picture quality and color performance of the Dangbei D5X.

The Dangbei D5X's good brightness and color performance bring more space for color block differentiation, providing a saturated and vivid color perception.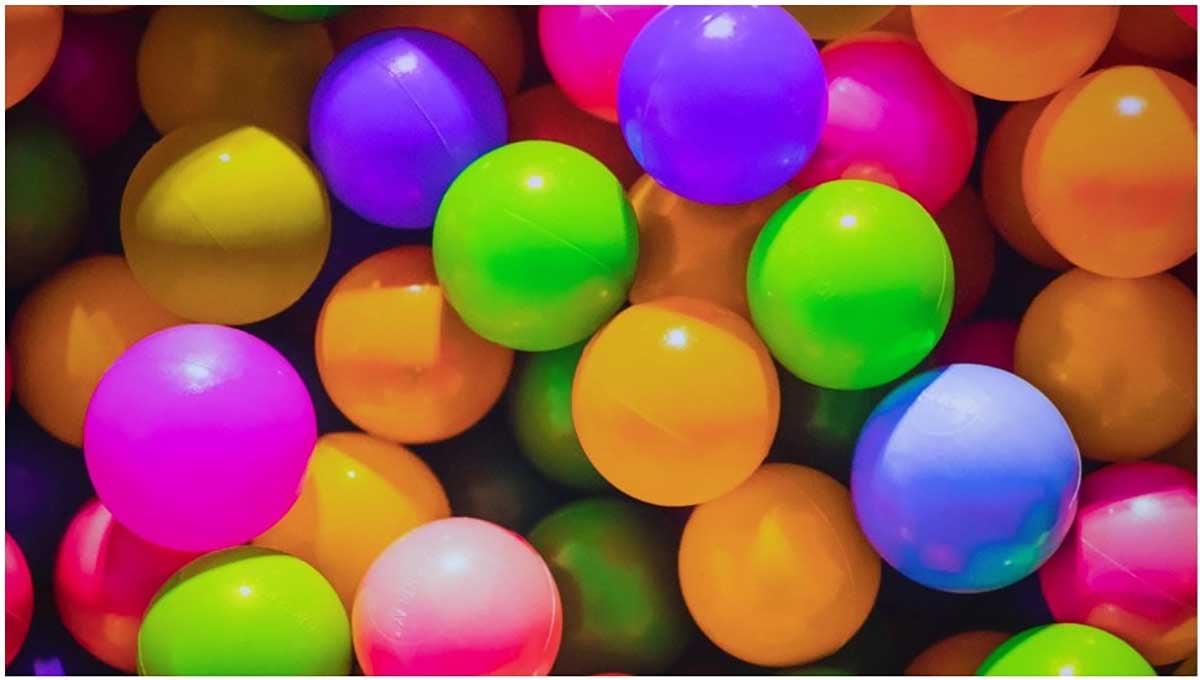 In terms of color reproduction, the projector has more natural colors, smooth transitions, and rich details such as surface highlights, water droplets, and textures.
Dangbei D5X Projector Review: System​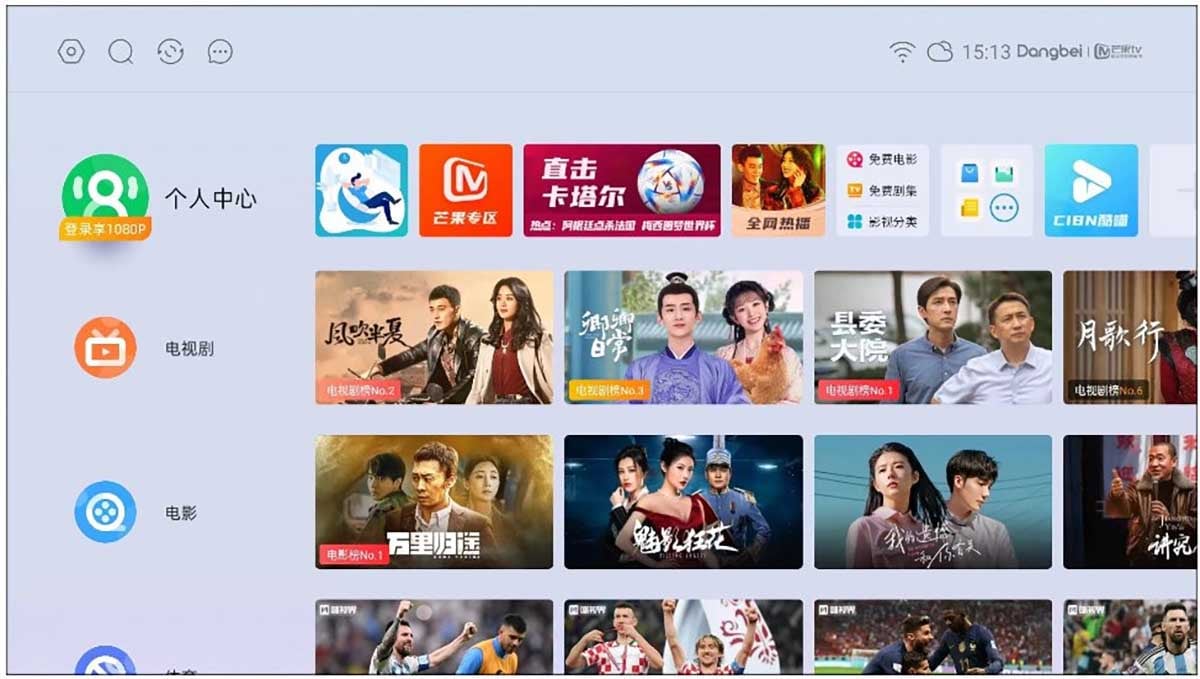 In terms of system, Dangbei D5X still adopts its own Dangbei OS, and its mature content ecology and easy-to-use control logic make it not only equipped with Dangbei projector, boxes and other hardware products but also installed on other brand products as well as Dangbei market, fully proving that it provides a light, smooth, ad-free and comfortable experience that has been tested for a long time.
The system home page of Dangbei OS is slightly different from most of the current TV systems, adopting the layout of vertical partition navigation on the left and horizontal content expansion on the right, while there are function bars such as global search, settings, external storage and messages in the upper left corner, and information bars such as network status, weather and time in the upper right corner.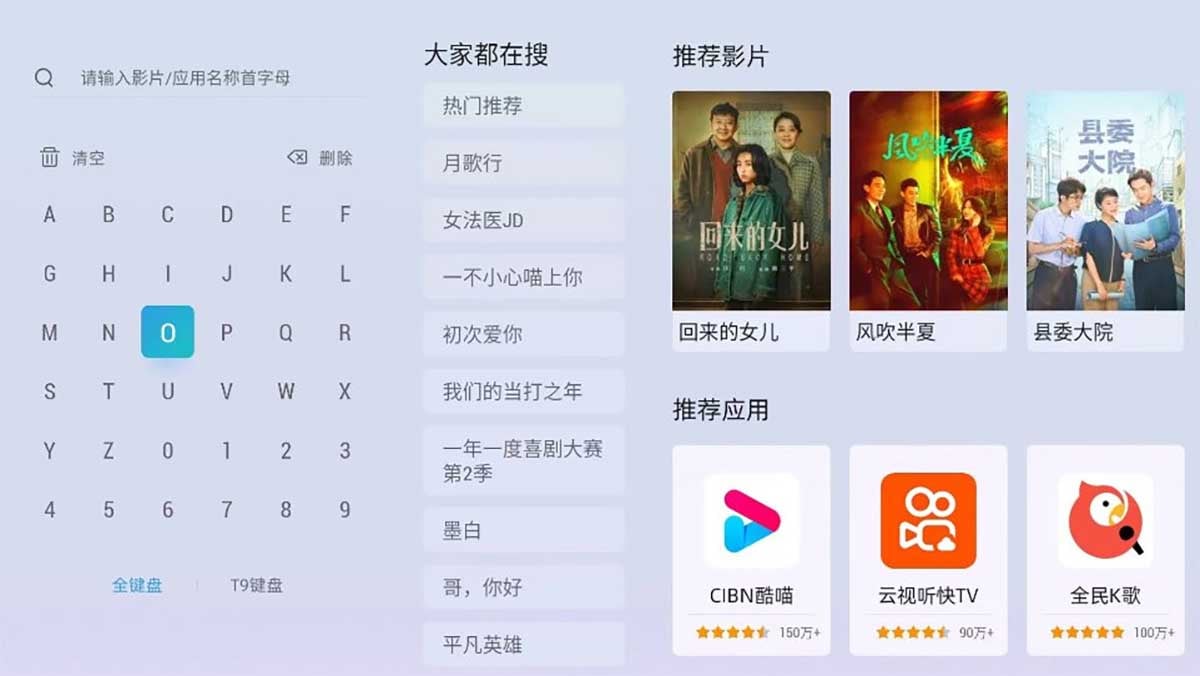 The content displayed horizontally in each partition is not only a simple card window but also has a perfect content preview function, which facilitates the user's information access through the dynamic screen inside the card with corresponding content information, rating, and other details.
The recent new features provided by Dangbei OS also added the top quick switch mode button, supporting the standard, children, and elders three modes, and providing different home page forms and content, in addition, switch mode can also be done through the remote control side key shortcut bar. We can find most of the frequently used functions in the right side shortcut bar called out from the side button, such as one-click cleaning of system background and running memory, main screen adjustment functions such as auto-focus and keystone correction, etc.
Dangbei D5X Projector Review: Summary​
The Dangbei D5X is a new attempt at home projection form and positioning, offering ample portability with a book-like size and weight.
At the same time, it is equipped with a 0.33" DMD chip and has a 1080p resolution and 1100 ANSI lumens of projection brightness. The Dangbei D5X also has the usual smart features, such as MEMC motion compensation, image quality enhancement, and more. So, it's a great entry-level projector.