Projectors are classified into long-throw projector, short-throw projector, and ultra-short-throw projectors. Dangbei launched the Dangbei ultra-short-throw projector U1, which can project a larger picture in the shortest distance. Let's see how the Dangbei U1 projector is reviewed.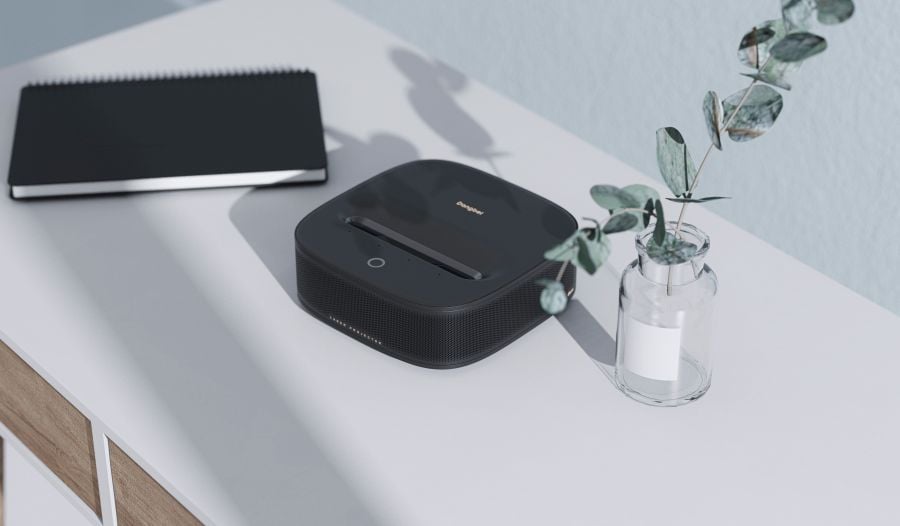 Dangbei UST Laser Projector U1 Highlights​
1. Ultra-short-focus projection, the projection ratio is 0.23:1. (25cm away from the wall can project an 80-inch large screen, which saves more space)
2. Adopt ALPD laser display technology. (ALPD laser technology has the advantages of high brightness, long life, small size, low energy consumption and good picture quality)
3. Lightweight and compact.
4. Wall flatness correction.
5. Tencent START cloud game official certification.
6. Remote control retrieval technology.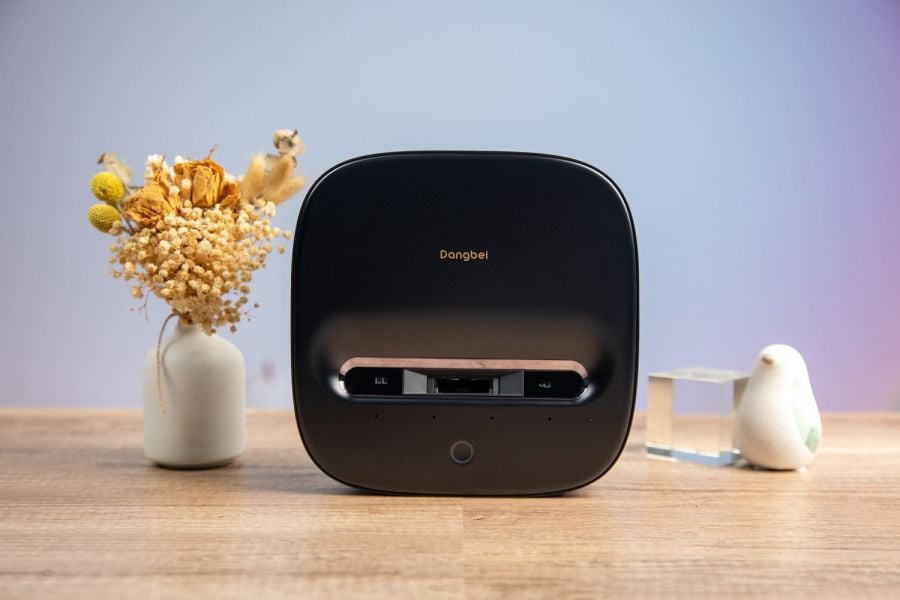 Dangbei UST Laser Projector U1 Review: Unboxing​
Dangbei Ultra Short Throw Laser Projector U1 adopts a new packaging design. After opening the carton, a "file box" in the same color as the product comes into view. The outer packaging of Dangbei U1 adopts the design of flip magnetic buckle, which imitates the way of opening the box with the buttons of the file bag, so that opening the package is like opening an important file.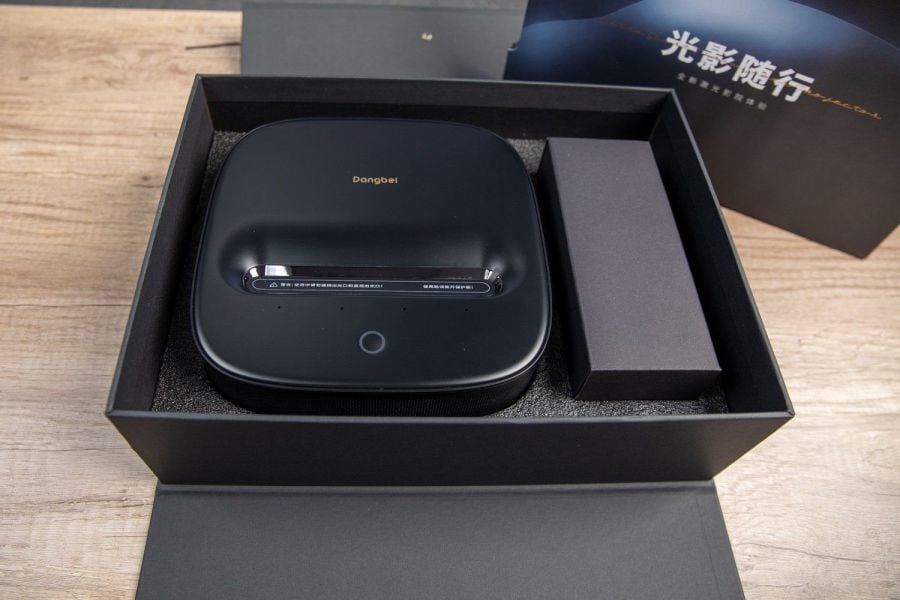 After opening the package, the related accessories of Dangbei U1, including remote control, TV, power supply, and manual. Dangbei U1 uses a wall-plug power supply this time, which is smaller and lighter in size.
Dangbei UST Laser Projector U1 Review: Appearance​
The appearance of Dangbei U1 is characterized by very small size. The general ultra-short-throw projectors are very large, and the Dangbei U1 is only 2/3 the size of A4 paper, with a size of 210*210*72.8mm.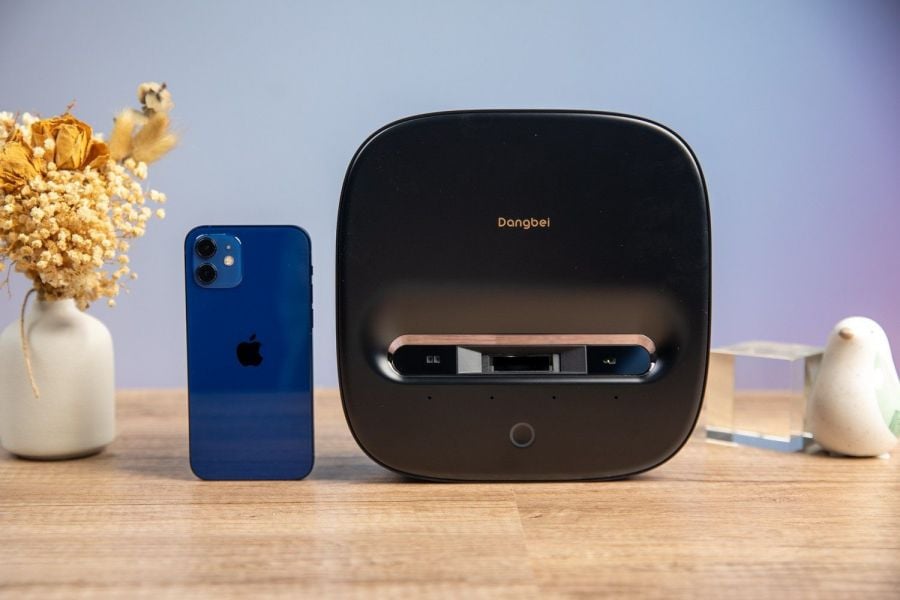 You can see from the comparison between Dangbei U1 and iphone12, Dangbei U1 can be picked up with only one hand, it can be used in multiple scenarios such as bedroom, living room, office location, etc. It is very portable and convenient. Dangbei U1 body adopts a matte texture and aluminum alloy material. It can be very aesthetically pleasing to have in your home.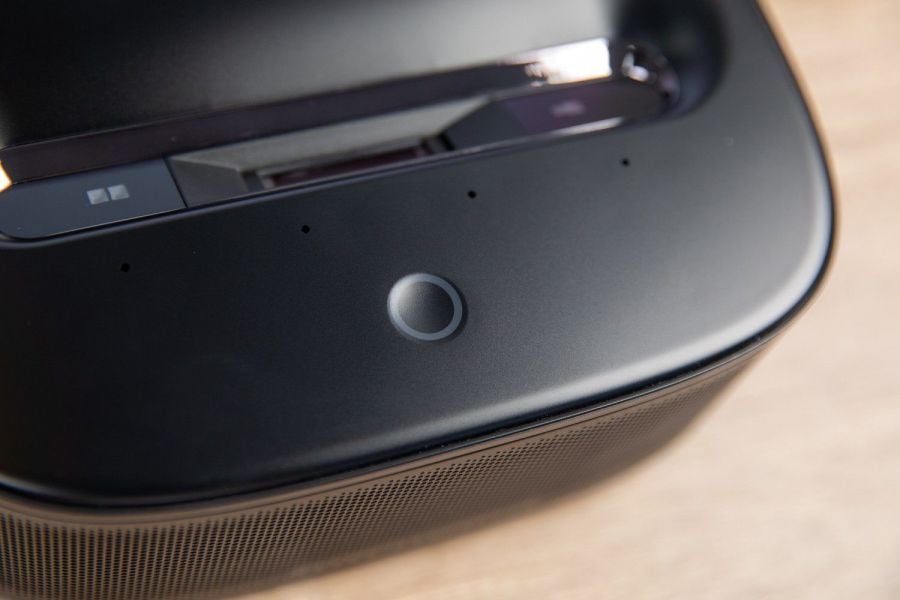 The power-on button and lens of the ultra-short-throw laser projector Dangbei U1 are located on the top of the fuselage. Its projection picture is projected from above obliquely through refraction. There are dual ToF laser sensors on both sides of the lens, which can achieve fully automatic keystone correction and sensorless focusing.
On the side, Dolby Audio and dts HD are printed, indicating that this projector supports Dolby and dts, and the sound quality must be extraordinary.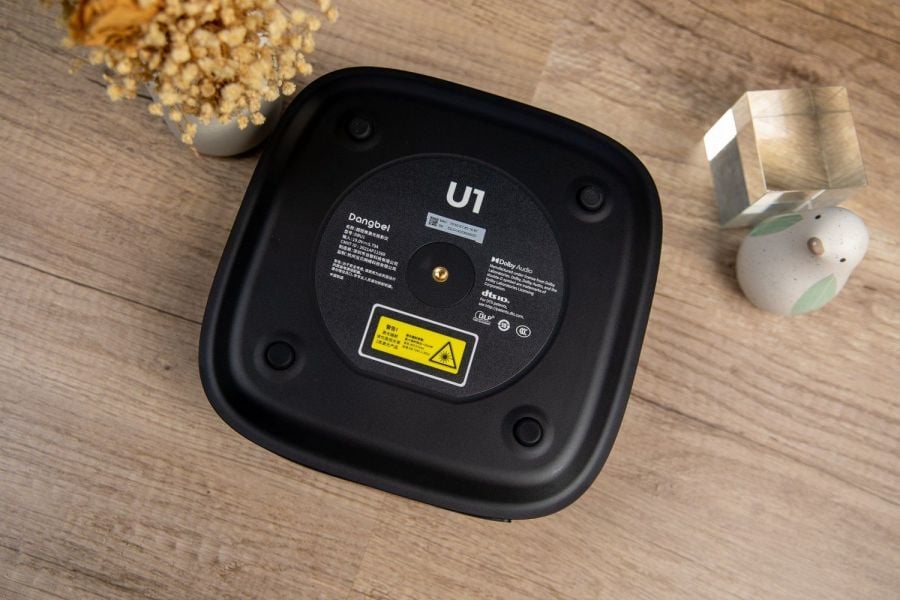 The bottom of Dangbei U1 has 5 screw holes. There is an unobstructed screw hole in the center, and the four corners are detachable screw holes, so you can freely choose the installation method of the bracket.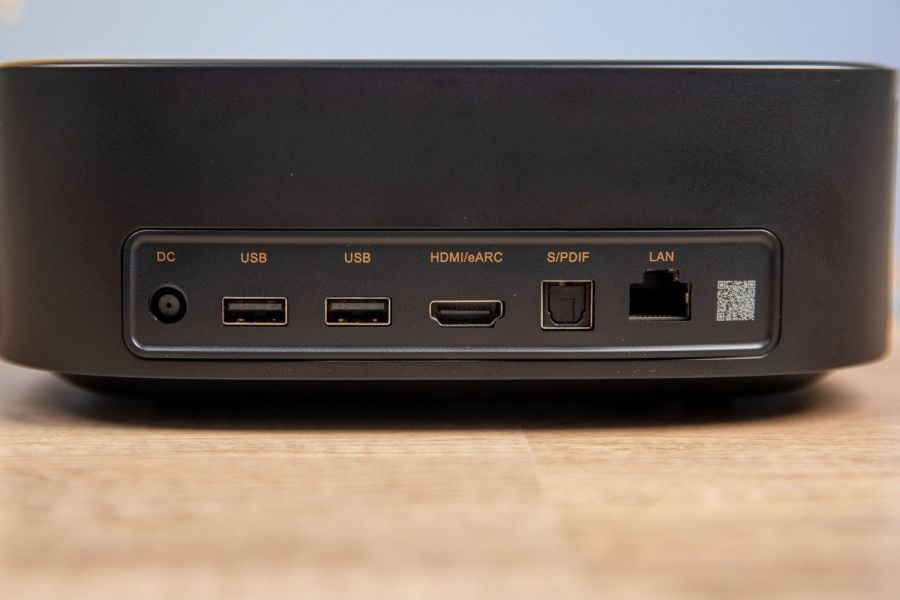 In terms of interfaces, Dangbei U1 has two USB ports, 1 HDMI/eARC, 1 S/PDIF, and 1 LAN port, which can fully meet daily use.
Do you like this projector design? In fact, Dangbei U1 won the IAI Design Award and the French NDA Design Award. "IAI" is one of the most influential and prestigious design competitions in the world. The French NDA Design Award is the world's leading design award.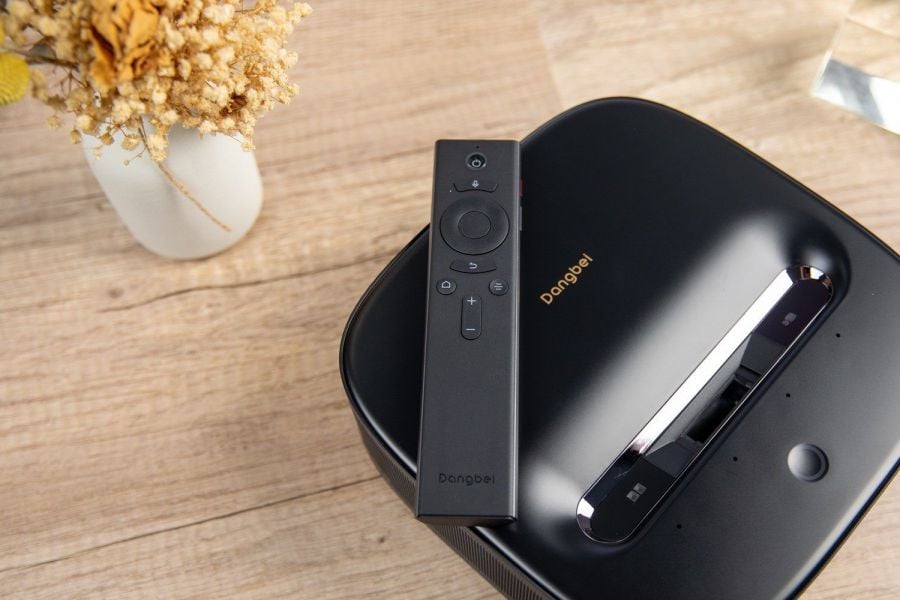 The Dangbei U1 remote control is made of metal material, which has a delicate feel and complete functions. Even the included battery has a "Dangbei" logo printed on it.
Dangbei UST Laser Projector U1 Review: System Parameters​
The screen resolution of Dangbei U1 is 1920X1080, and the processor is MT9669, which is the chip MT9669. This chip is widely used in high-end TVs and has a good advantage in performance. With1250ANSI lumens, Dangbei U1 is quite good for the bedroom.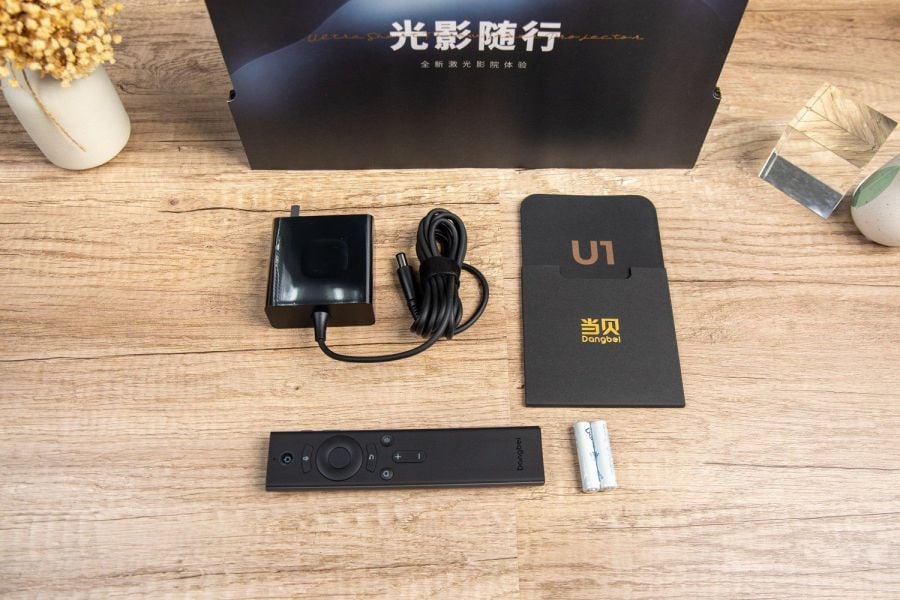 Dangbei UST Laser Projector U1 Review: Picture Quality​
With ALPD laser display technology, 1250ANSI lumens and a 2000:1 contrast ratio, compared with LED projection, Dangbei U1 has more delicate picture quality and more obvious contrast between light and dark.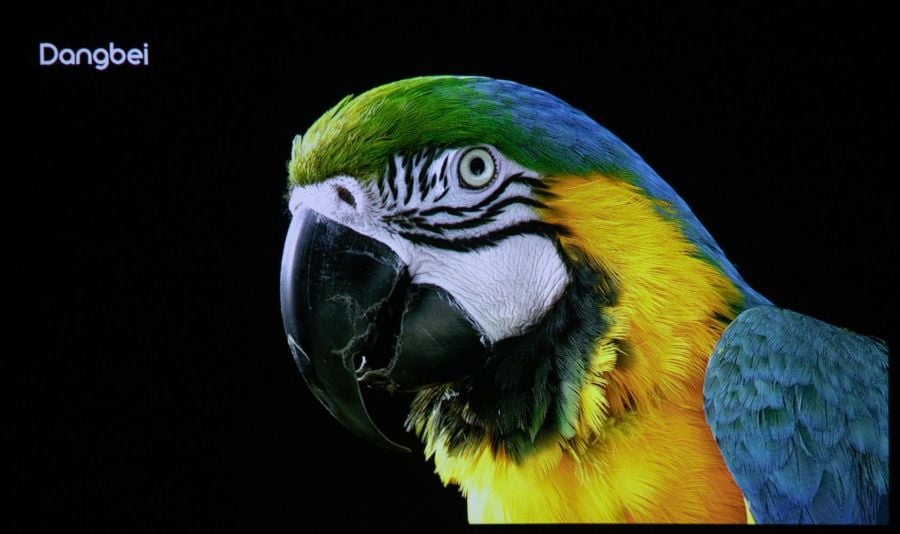 In the pictures with obvious light and shade, the details of the parrot's feathers and eyes can be accurately displayed, and the overall picture is close to reality.
In images with rich colors, Dangbei U1 achieves a uniform transition between colors and accurate color expression.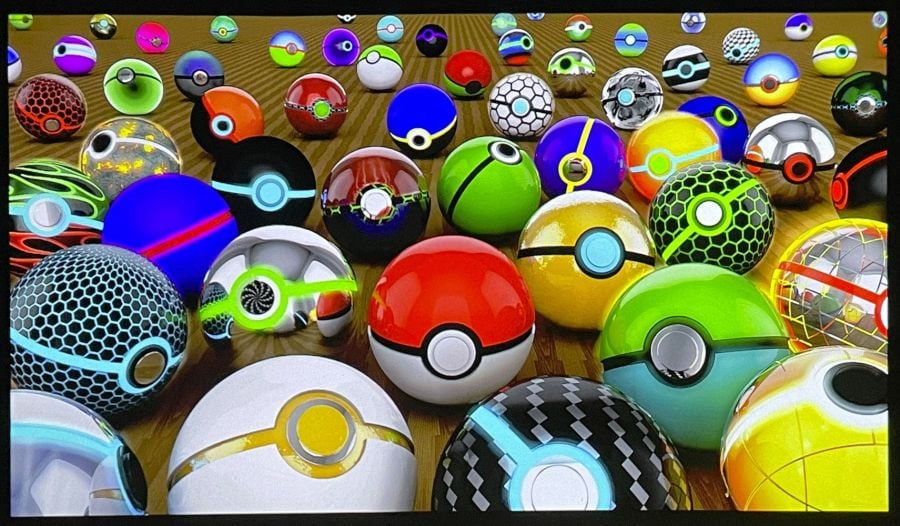 Dangbei UST Laser Projector U1 Review: System Features​
In terms of system, U1 is equipped with Dangbei OS system, which is characterized by "light, fast and free". Even new users can quickly master the operation.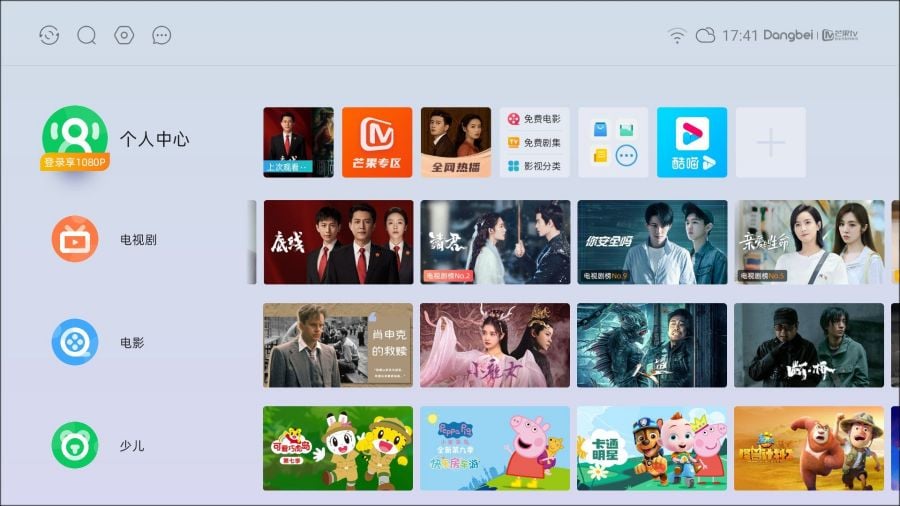 Dangbei OS adopts the design of left and right columns. The left side is the category navigation bar, and the right side is the recommendation of related categories of movies and TV series.
Dangbei U1 supports auto focus, automatic keystone correction and image leveling. Autofocus and auto keystone correction are the same as previous projectors. The picture flattening function allows you to get a flat large-screen picture in an uneven wall.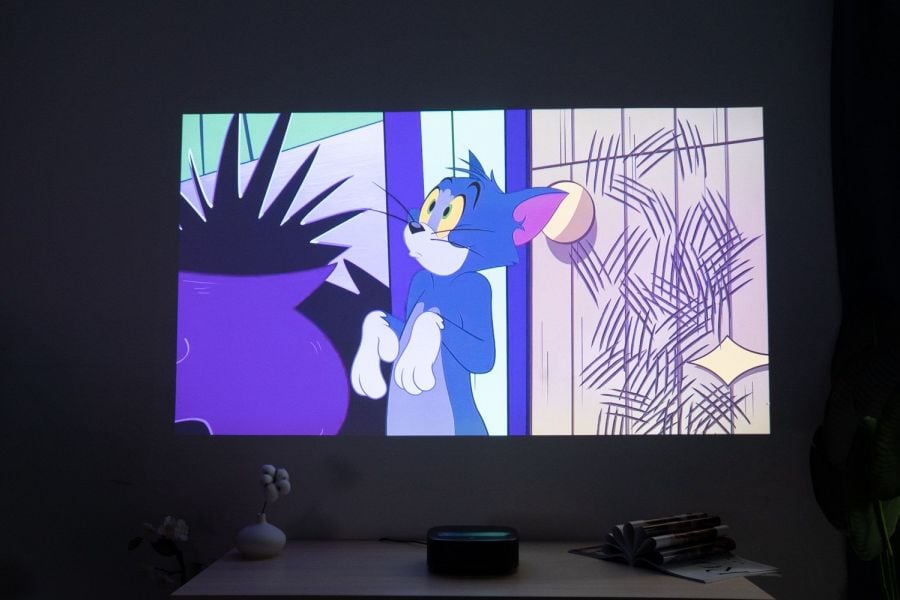 Eye protection has become a feature that people attach great importance to. Compared with TV, computer and other screens, the diffuse reflection principle of projector is more eye-friendly. In addition, Dangbei U1 has a global eye protection function. It can automatically reduce the projection brightness to protect the eyes when pets or children accidentally block the light source.
Dangbei UST Laser Projector U1 Review: Built-in Resources​
Dangbei U1 has built-in mainstream audio and video software on the market, so you don't need to worry about finding your favorite videos.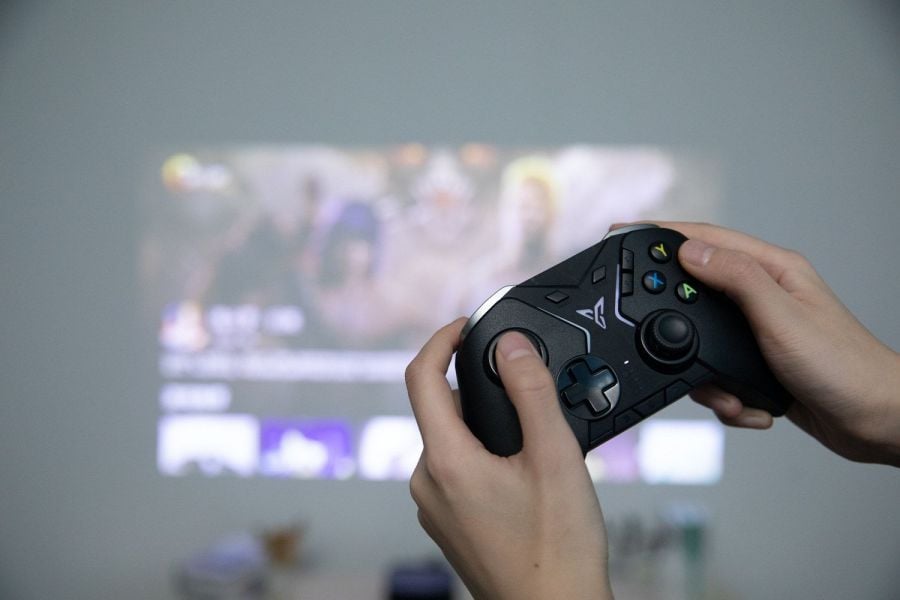 For users who likes to play games, Dangbei U1 has passed the official certification of Tencent START cloud games. Therefore, you can play multi-genre games without an external host, which accelerates the construction of an intelligent ecosystem for large-screen cloud games, allowing users to play a variety of popular games through projection.
Dangbei UST Laser Projector U1 Review: Unique Features​
Dangbei U1 has many special functions, such as remote control retrieval, message board function, magic screen, one-key dust removal, etc.
The function of remote control retrieval has always been an exclusive feature of Dangbei. When the remote control is lost, as long as it is with the help of the APP, the remote control will make a sound to let you find it.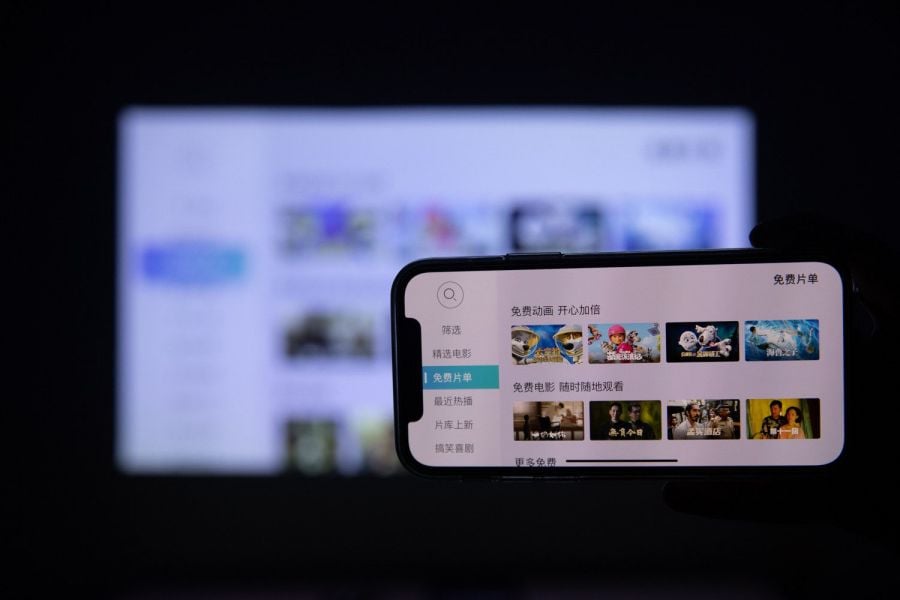 The magic screen function allows you to display the projection on your mobile phone and control the projection directly from the mobile phone.
Auto Dust Off is a feature that most projectors on the market don't have. Its main principle is to blow the dust out of the case by increasing the fan speed, which is very convenient and practical.
Dangbei UST Laser Projector U1 Review: Summary​
After testing, the Dangbei U1 ultra-short-throw laser projector provides a perfect large-screen viewing experience. And it uses ALPD cinema-level laser display technology, with a projection ratio of 0.23:1, and it can project an 80-inch screen just by sticking to the wall 25cm. It also has a powerful Dangbei OS system and rich video resources. If renters want to experience the joy of a big screen in the bedroom without being limited by distance, Dangbei Ultra Short Throw Laser Projector U1 is indeed a reliable product.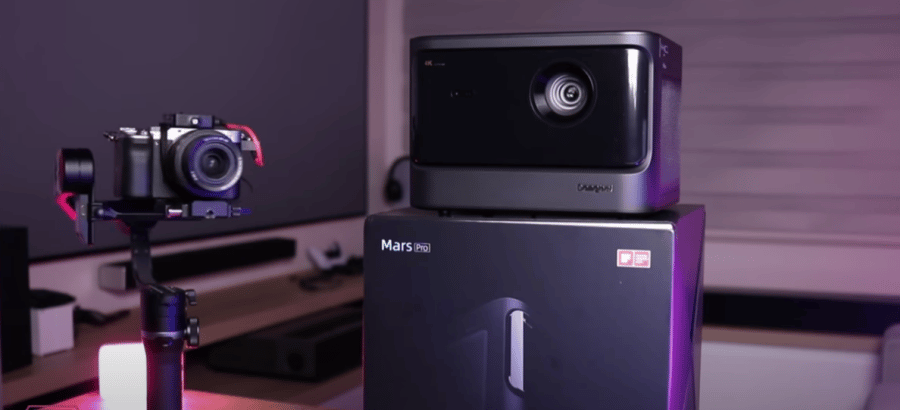 This model is only for the Chinese Market now, hope it will be available globally, but the 4K laser projector Dangbei Mars Pro is for the international market. Check the
Dangbei Mars Pro Review
to get more information.
Last edited: