hopefully this one too will have an international version
Translated from chinese, touying.com
Dangbei projectors are a cutting-edge presence in the home field. Among them, high-end laser projectors such as the X3 are launched, but they are less involved in ultra-short focus. Therefore, on the occasion of Double Eleven, Dangbei launched an affordable ultra-high-end laser projector. Short-throw laser projector U1, what about Dangbei ultra-short-throw laser projector U1? Let's take a closer look at each parameter below.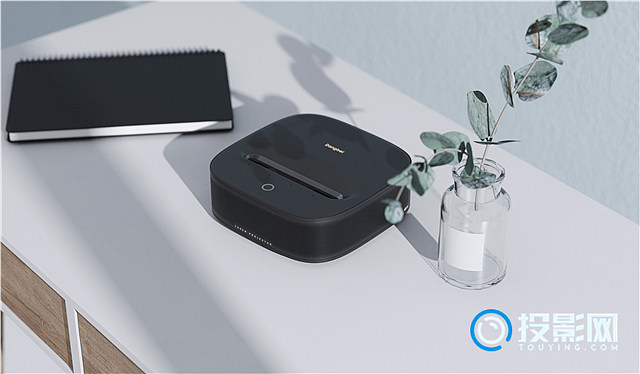 How about Dangbei ultra-short-focus laser projector U1:
1. Optical parameters:
In terms of light source, Dangbei U1 adopts ALPD laser light source, which makes the device brightness as high as 1300ANSI lumens. The device has a strong resistance to light to ensure the bright picture. Ultra-high brightness with 2000:1 contrast ratio, plus the blessing of AI color engine Pro to automatically adjust the color gain, so that the picture has both color and highlight, the matching 1080P resolution, whether it is placed in the living room or bedroom, it can shine .
In terms of image processing capability, it supports Zhencai HDR10+HLG high dynamic decoding technology, which can bring a clearer picture and make the light and dark details of the picture clearer. At the same time, it also supports global MEMC motion compensation, so that the frames of the moving picture are distinct and rejected. The appearance of smearing and stuttering, etc.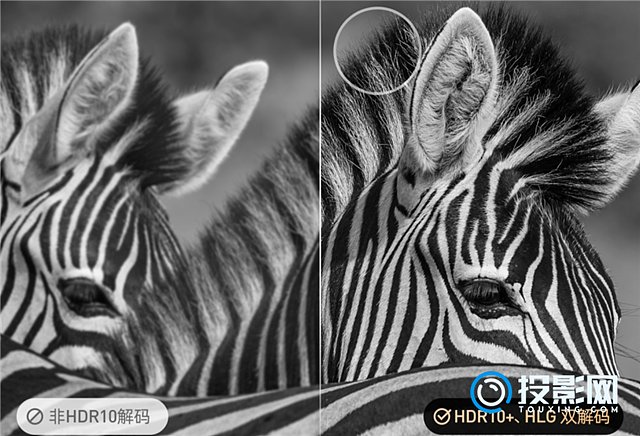 2. System parameters:
In terms of processor, Dangbei U1 uses the same flagship chip MT9669 as the 10,000-yuan TV. This new product is composed of 4-core Cortex A73, with a computing power of 1000 billion times per second, with 3G+32G super large The storage has powerful performance, the operation is extremely smooth and smooth, and you can freely download massive video resources and third-party applications. The intelligent system adopts the brand-new Dangbei OS 3.0 operating system, which is also recognized and serviced by the world's three top TV brands Samsung, LG and Sony. , magic screen, picture-in-picture, shortcut center, multi-task switching and other rich functions, you can also watch the massive video resources of super-pair platforms such as Aiyou Tengmang B station.
3. Projection parameters:
Dangbei U1 projector has rich picture correction functions, with global real-time autofocus, equipped with two time-of-flight sensors TOF, which can quickly process the focusing process and keep the picture always bright and clear. The automatic keystone correction is fast and accurate, and even side projection can get a square picture. With self-developed screen flatness adjustment, facing uneven walls, the screen can be automatically leveled by taking a picture with a mobile phone.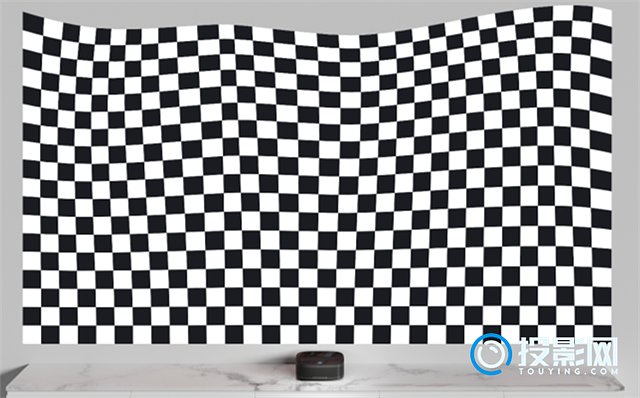 The ultra-short-focus laser Dangbei U1 also supports AI remote voice function, built-in 4 silicon microphone pickup matrix, upgraded echo cancellation technology, and optimized noise reduction, so that the spoken commands can be recognized more accurately. With a self-developed atmosphere-sensing artifact, you can use the built-in ultra-clear wallpaper and video, or DIY combination to use the natural light and shadow effect of projection, and you can shoot fashion blockbusters at home. Self-developed meditation function, eliminate the fatigue of the day and find the peace of mind and body. Self-developed music can bring immersive dynamic music screensavers, and listening to songs will never be monotonous.
Since the ultra-short focus can fit the wall and cast a giant screen that is not easily blocked, it is also a good choice to play games with the laser ultra-short focus Dangbei U1 projector, which can bring a more immersive gaming experience. Dangbei OS Built-in Tencent START cloud game official certification, you can link the physical controller or virtual controller to play online. The external game console can turn on the low-latency mode and enjoy a game experience as low as 16ms. Now you don't have to worry about being blocked when playing the Switch fitness ring!
4. Specifications:
Ultra-short-focus laser Dangbei U1 has the characteristics of being portable, its size is only 2/3 of the size of A4 paper, it can be easily put in a backpack, and can be held by hand, whether it is bedroom, living room, dining room It can also be placed in the library. It adopts a minimalist appearance design, the fuselage uses the IML matte texture process, and the side is wrapped with an aviation-grade aluminum alloy frame, which has a warm texture and a noble atmosphere. With 0.23:1 ultra-short-focus imaging, it can project an 80-inch large screen at a distance of 25cm from the wall, and a 100-inch giant screen at 34cm. Compared with the telephoto, it requires enough space to project the same size screen. The ultra-short-focus is very suitable for small households. Placing it on the wall can save more space at home, and you can move around freely at home without worrying about the screen being blocked.
The ultra-short-focus laser Dangbei U1 projector has built-in 2*6W dual-frequency speakers, and the large sound cavity can bring a shocking sound quality experience. Using a low-power laser light source, it only needs 0.26 kWh of electricity for 4 hours a day, and can save 708 kWh of electricity a year. There are rich interfaces on the back, which can meet daily needs, including a power interface, two USB interfaces, an HDMI interface, an S/PDIF interface and a network port, which can be connected to computers, game consoles, and audio equipment.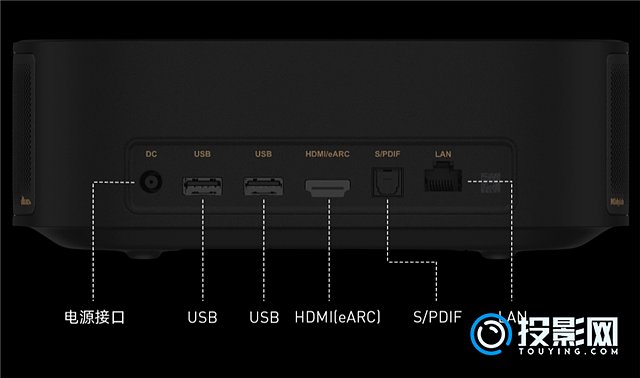 Dangbei ultra-short-throw laser projector U1 features:
light source brightness: ALPD laser light source, 1250ANSI lumen
projection lens: 0.23:1 ultra-short focus, 25cm projection 80 inches
System configuration: MTK9669, 3G+32G, Dangbei OS 3.0
screen adjustment: AI Zhencai Pro, HDR10+HLG, global MEMCcorrection
functions: laser non-sensing focus, automatic keystone correction, wall flatness correction
Projection functions: AI far-field voice, light and shadow atmosphere wall, cloud game
projection The equipment is highly expandable.
To sum up, it is all about Dangbei ultra-short-throw laser projector U1. It can only be said that Dangbei is worthy of being the No. 1 brand of high-end home laser projectors. , a high-end ultra-short-throw projector with high performance configuration, which is worthy of user experience.