Before you start using Hulu, you need to make sure you have downloaded the app to the supported device from which you plan to stream. For many devices, Hulu is pre-installed on the device. If it is not pre-installed, you need to download it manually. How to manually download Hulu to the device? Just go to the app store to search for it to download. But I ran into a problem. I couldn't find Hulu on the Google Play of Mi Box S. So how to download Hulu on Mi Box S? There is the solution.
1.Download Hulu from APP Store Directly​
If the Hulu app is pre-installed on your Android TV, just log in to start streaming. Otherwise, please follow the steps below to download the app:
Step 1:
Open the App Store
Step 2:
Use the left navigation panel to search for the Hulu app
Step 3:
Click the download button in the overview section
Step 4:
After the installation is complete, click Open to launch the application
2. Download Hulu from Emotn Store​
The Hulu application can be downloaded on various Android TV models, but please note that not all devices using the Android TV operating system are supported. What if you can not find Hulu in your device system app store?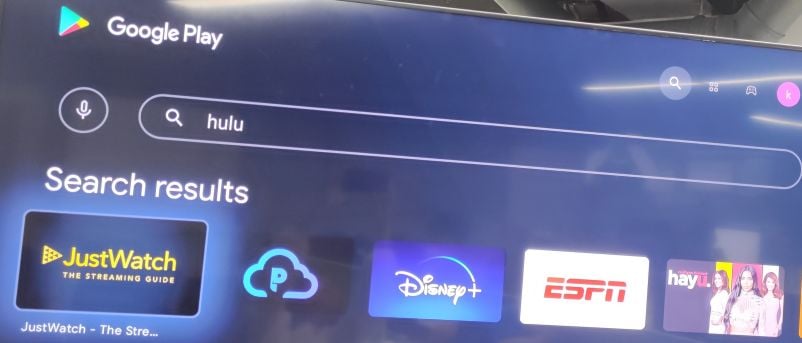 The is another solution to solve this: the Emotn Store. It is an app store specially built for Android TV, Android set-top box and Android projector with various apps. Once you have installed it on your TV, You can download any 3rd party apps on Mi Box S from it, including Hulu. There are three detailed download methods for Emotn Store, and solve the problem of how to download Hulu on Mi Box S.
Method 1: Visiting the Emotn Store official website via Downloader​
The first way to download Emotn Store is to visit the official website of Emotn Store directly on the TV box, and then download it to the TV box. However, it is not something that can be done directly by the TV box to access any website. Therefore, you need to use other tools to achieve this function, that is, Downloader. There are the general steps as following, and you can acquire more details in this article:
How to Install Third-Party APP in Mi Box S?
Step 1:
Install the "
Downloader
" in Google Play.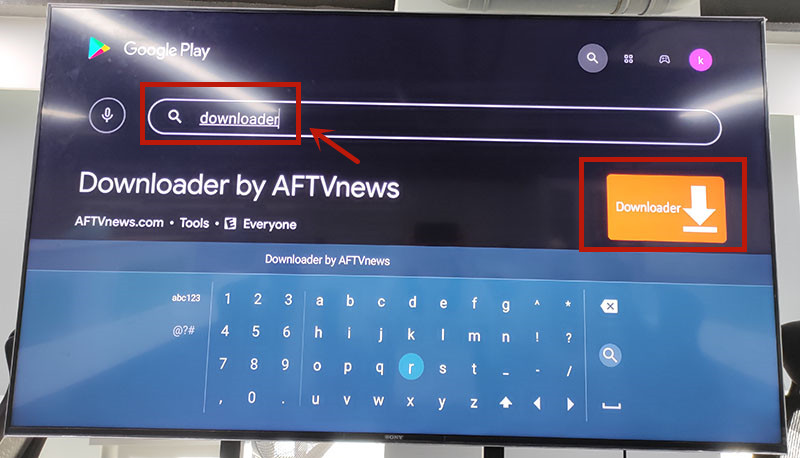 Step 2:
Open "Downloader", then type"app.emotn.com" in the search bar.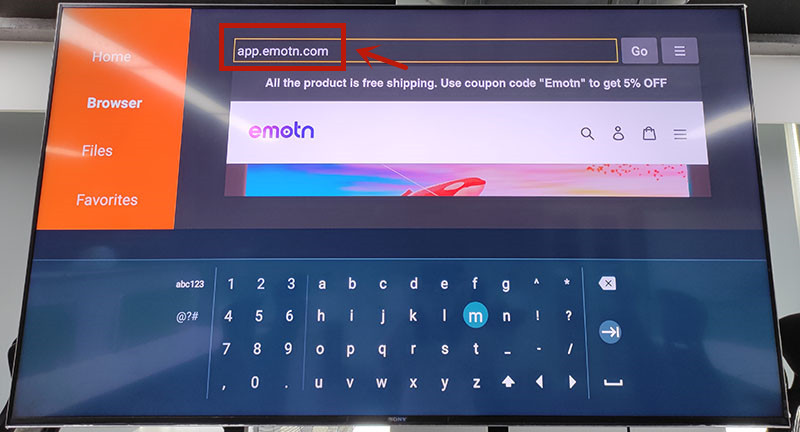 Step 3:
Move the mouse on the page to find the"Download" button. Click to download the Emotn Store and install it in your Mi Box S.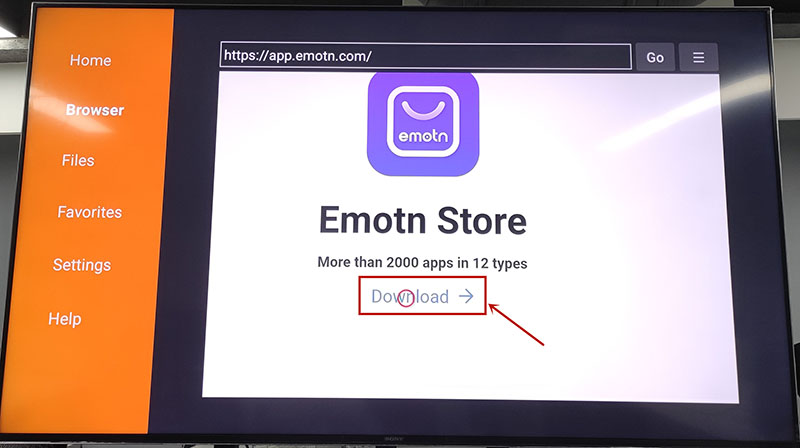 Step 4:
If your Mi Box asks for access or install permissions, turn on "Apps from Unknown Sources".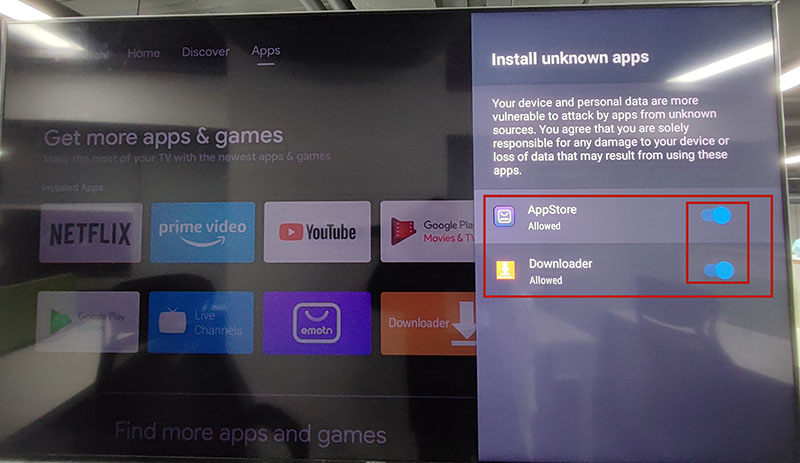 Method 2: Logging in to Google Drive via TV internet Browser​
The second method is to upload the Emotn Store APK file to Google Drive, and then access Google Drive on TV to download Emotn Store. However, it is not easy to access Google Drive on TV or TV box, so it is necessary to acquire it with another software, that is the TV Internet Browser. Here are the detailed steps.
Step 1:
Open the Mi Box and log in to your Google account, enter Google Play, and search for
TV internet Browser
. You will see the first one in the picture below, download and install it to your Mi Box. Open it after installation is complete.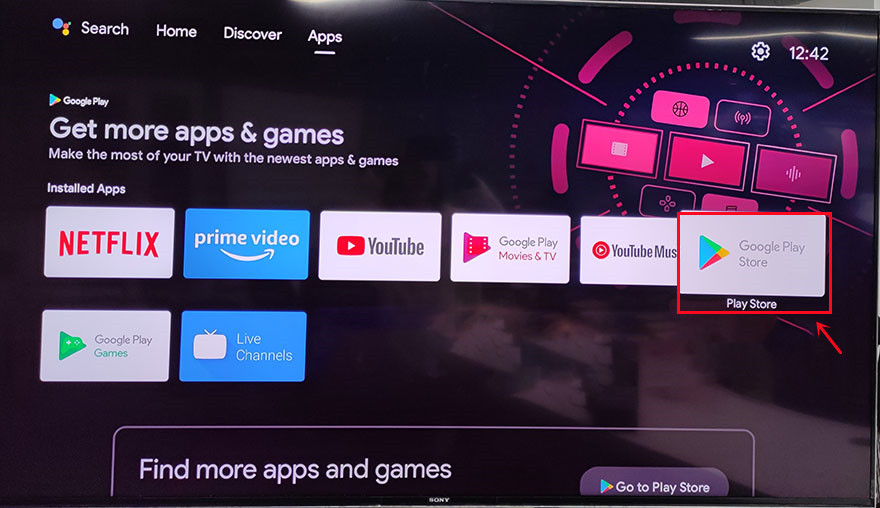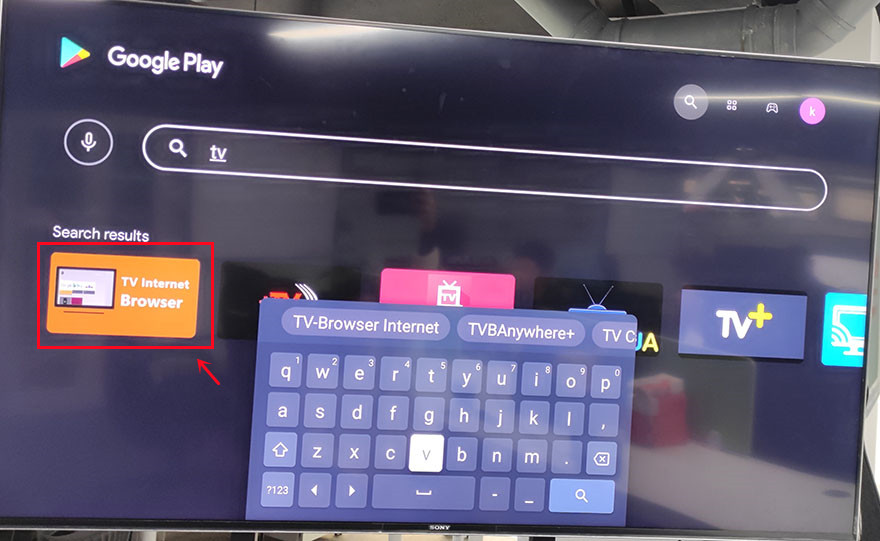 Step2:
Open the TV internet Browser, and you can see that your TV box has an Internet browser like a computer or mobile phone. Select Google Chrome, log in to your Google Drive account, find the uploaded Emotn Store APK, and download it to your TV box. If you don't have an Emotn Store APK yet, visite the
Emotn Store
(
https://app.emotn.com
) to download it.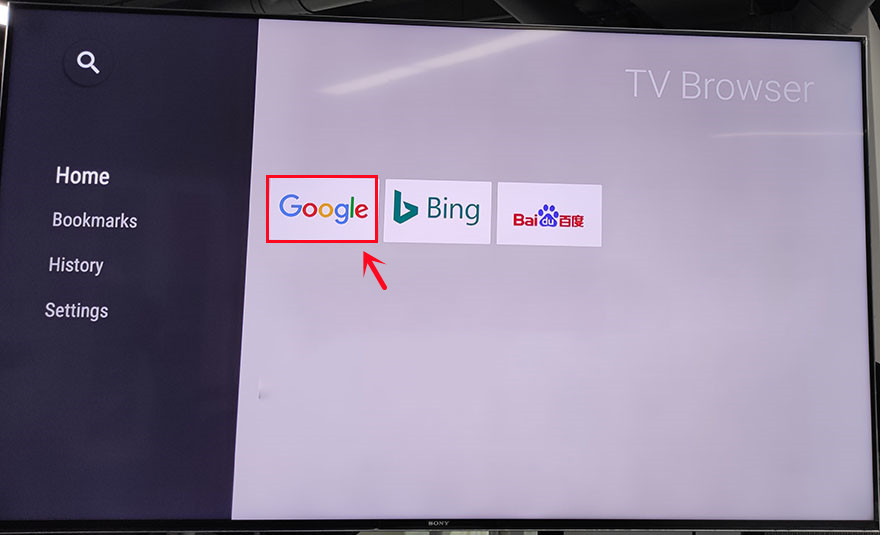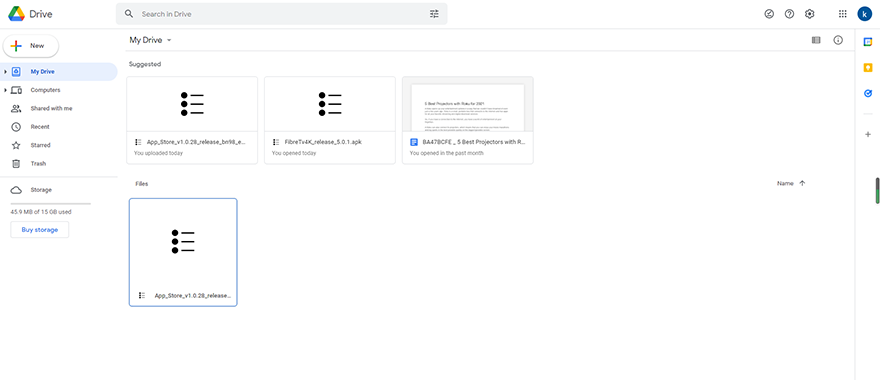 Method 3: Transfer file via File Commander​
The third method to install the Emotn Store APK is to transfer APK files from your computer or mobile phone to the Mi Box through the file transfer app. Therefore, it needs a File Commander installed on the TV or Mi Box. This is a software that can realize file transfer and sharing functions, you can also find it in Google Play and install it easily. The following is the specific method.
Step 1:
Search for "
File commander"
in Google Play, you can see the first app in the picture below in the search results, download and install it in the Xiaomi box.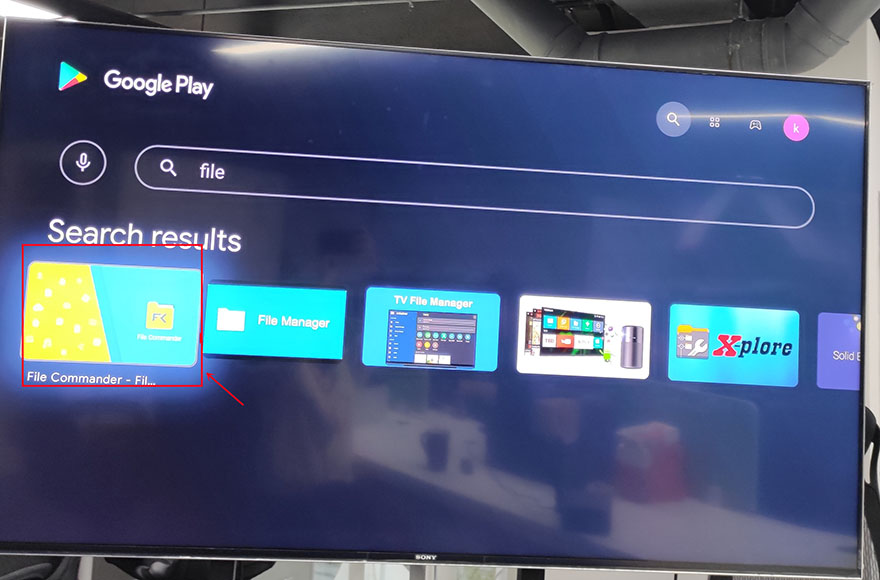 Step2:
Open File Commander after installation is complete. When you open it, you will be asked whether to allow File Commander to access photos, media, and files on your device? Just select "Allow" and then sign in with your Google acount.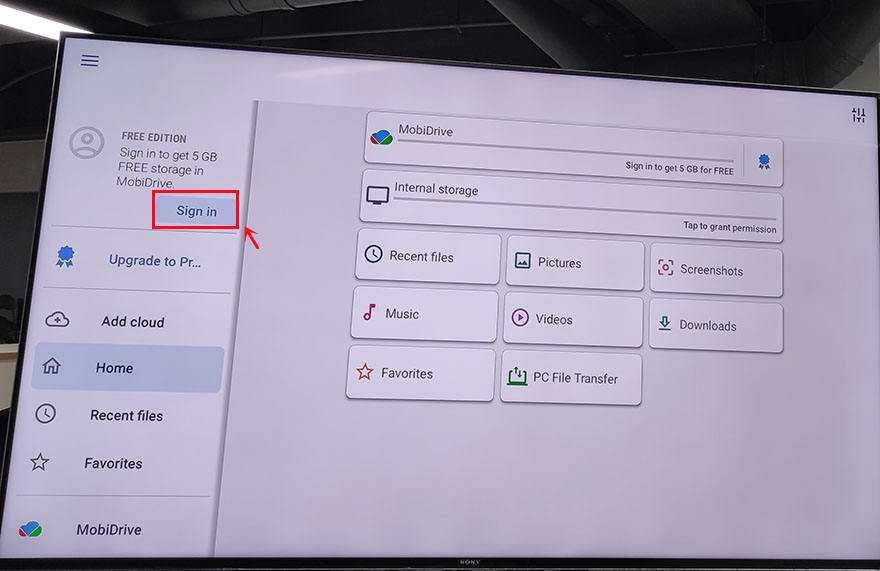 Step3:
After signing in, add cloud to your Google account. There are four available options for you: Google Drive, Dropbox, Box, and OneDrive. Usually, we choose the first one to log in to Google Drive.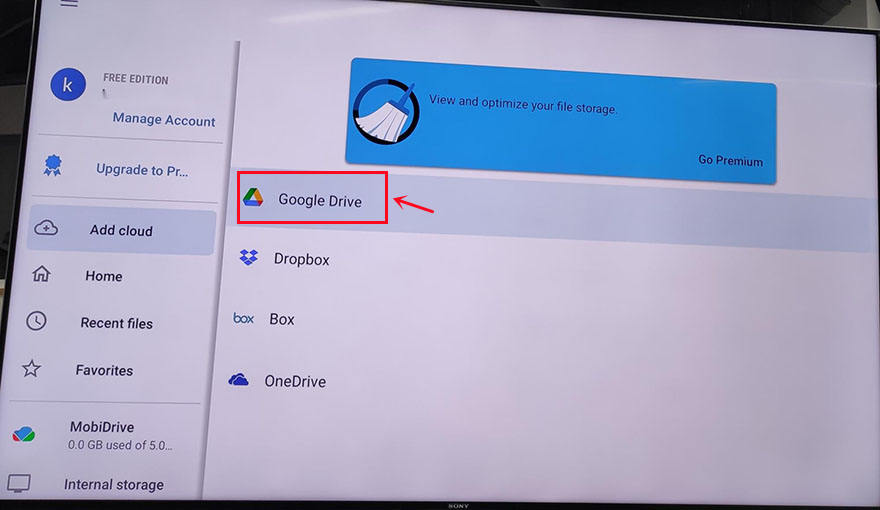 Step 4:
Now you can see the PC File Transfer at the bottom of the page, click it.
On the next page, change the middle button to "ON", and an IP address will be automatically generated here. According to its instructions: Enter this address in your PC web browser to access this device. Note that your PC and mobile device must be on the same Wi-Fi network. If not, you clik the WI-FI SETTINGS to reset it.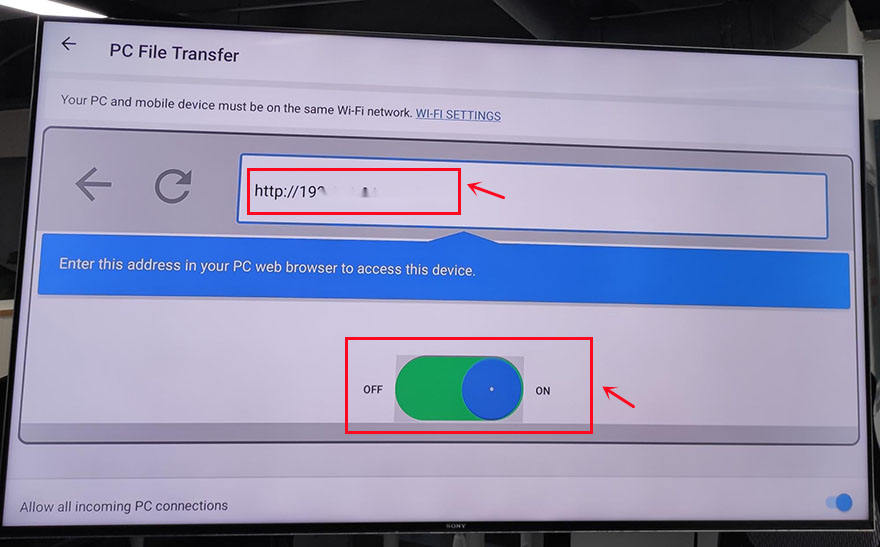 Step 5:
Access the address and upload the Emotn Store APK to the "Download" profile.
Step 6:
After uploading the apk on the computer end, come back to the TV box page, enter the " Download" unit, now you can download and install Emotn Store APK on your Mi Box.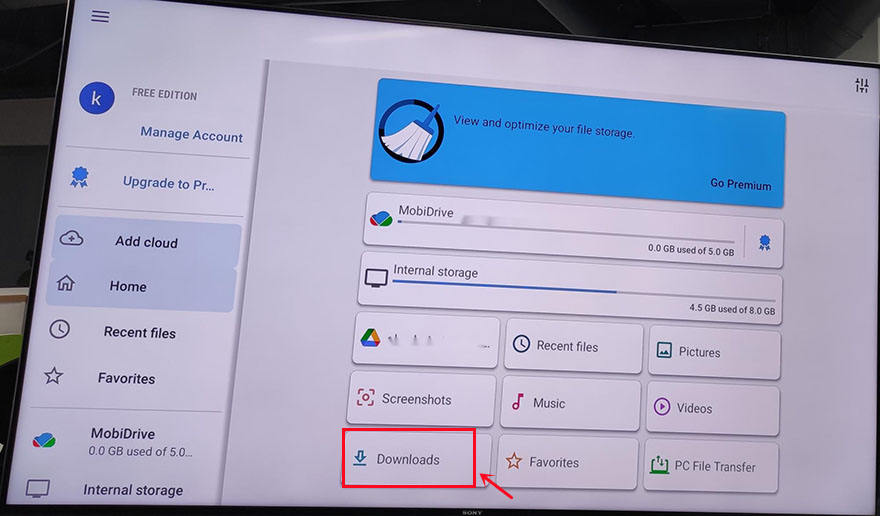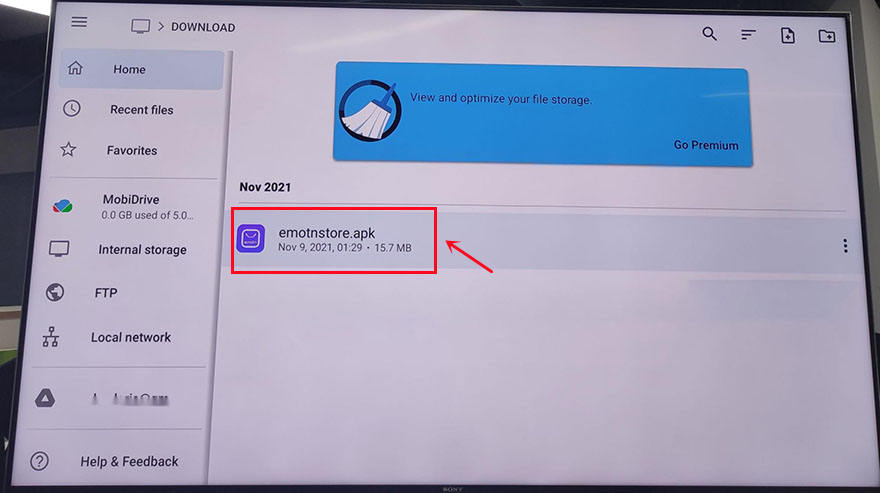 After installing Emotn Store on your Mi Box S, then you can download Hulu on Mi Box S from Emotn Store. There are the specific steps.
Step 1:
Open Emotn Store and type Hulu in the search bar, then you can find the logo of Hulu. Download it on the Mi Box S.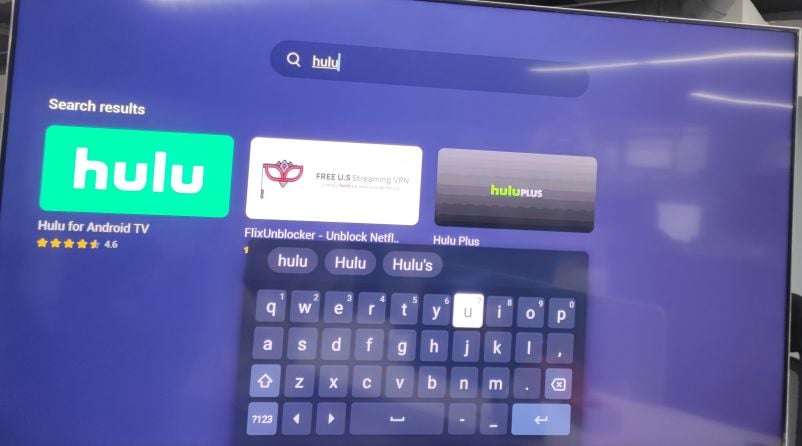 Step 2:
Download Hulu on Mi Box S then you can enjoy streaming it freely.