Here is the guide on how to custom the apps range on LG TV. You can change the order of apps displayed in
App List
or delete unnecessary apps by pressing the button on the remote control.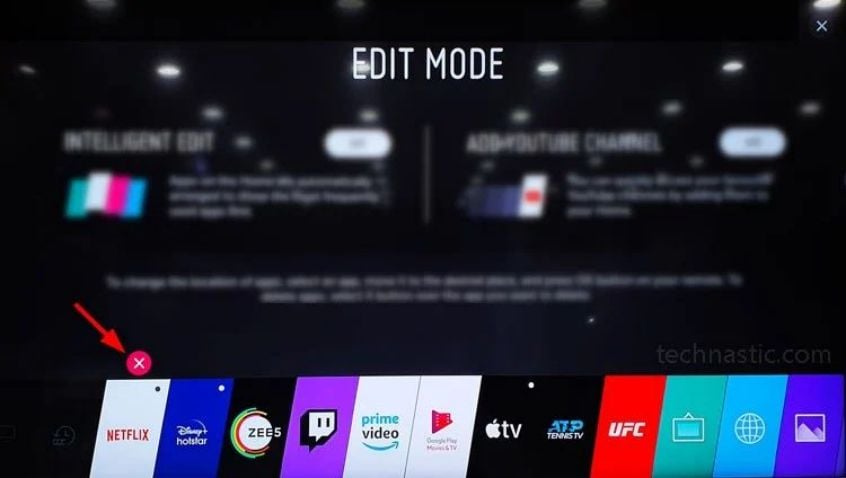 1. Select the app you want to edit, and then press and hold the
Wheel (OK)
button on the remote control to enter the Edit App list mode. Alternatively, you can press the Edit App list button located at the end of the
App List
.
2. Move to the desired position and press the
Wheel (OK)
button to change the position of the app.
3. To delete an app, select the
Delete icon
above the app.
4. You can also move apps with the Left or Right
buttons
on your remote control.
5. After editing is complete, click Close at the bottom of the screen to exit the
Edit App mode.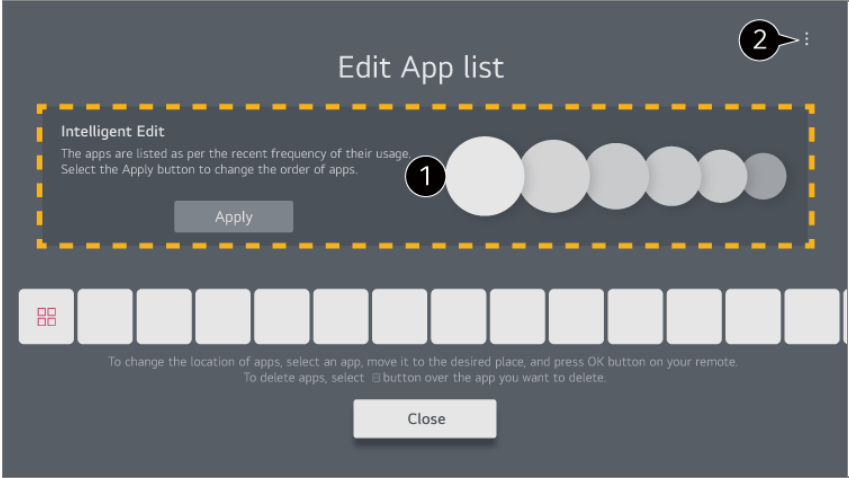 This is the guide on how to edit the apps on your LG C1 TV. But note that default TV apps cannot be deleted, and the apps will be automatically arranged according to their frequency of use.