TCL R655 Roku TV has been recently sold in the market and it is popular for its excellent service at a low price. When using TCL R655 TV, what if you accidentally lost the remote control? Just in case, here is how to use TCL R655 TV without the remote control, that is to download the Roku remote control app.
How to use TCL R655 Roku TV without remote?​
If you lose the remote control for your TCL R655 TV, you can use a free Roku app so you can use your mobile device as a full-featured remote control with voice search and a keyboard to control your TCL Roku TV.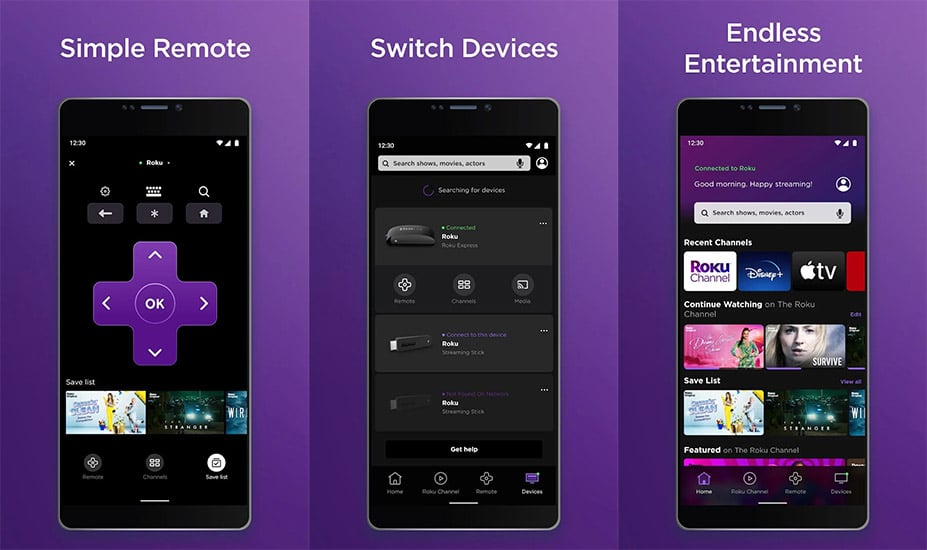 1. Go to Google Play and search for"Roku remote".
2. Choose the official app" Roku - Official Remote Control" from the result list.
3. Download and install it on your phone.
4. Launch the app and follow the screen to connect it with your TCL Roku R655 TV.
Now you can use the app to control your TCL TV. Once you can not find the remote, just launch the app, and you can enjoy TV shows again. You may want to know more about this TV, refer to
TCL R655 Review
.