Hisense launched a new Hisense E7H QLED 4K TV in September. this new model is available in two sizes, 50 inches and 55 inches. This article will introduce you to the features of this TV.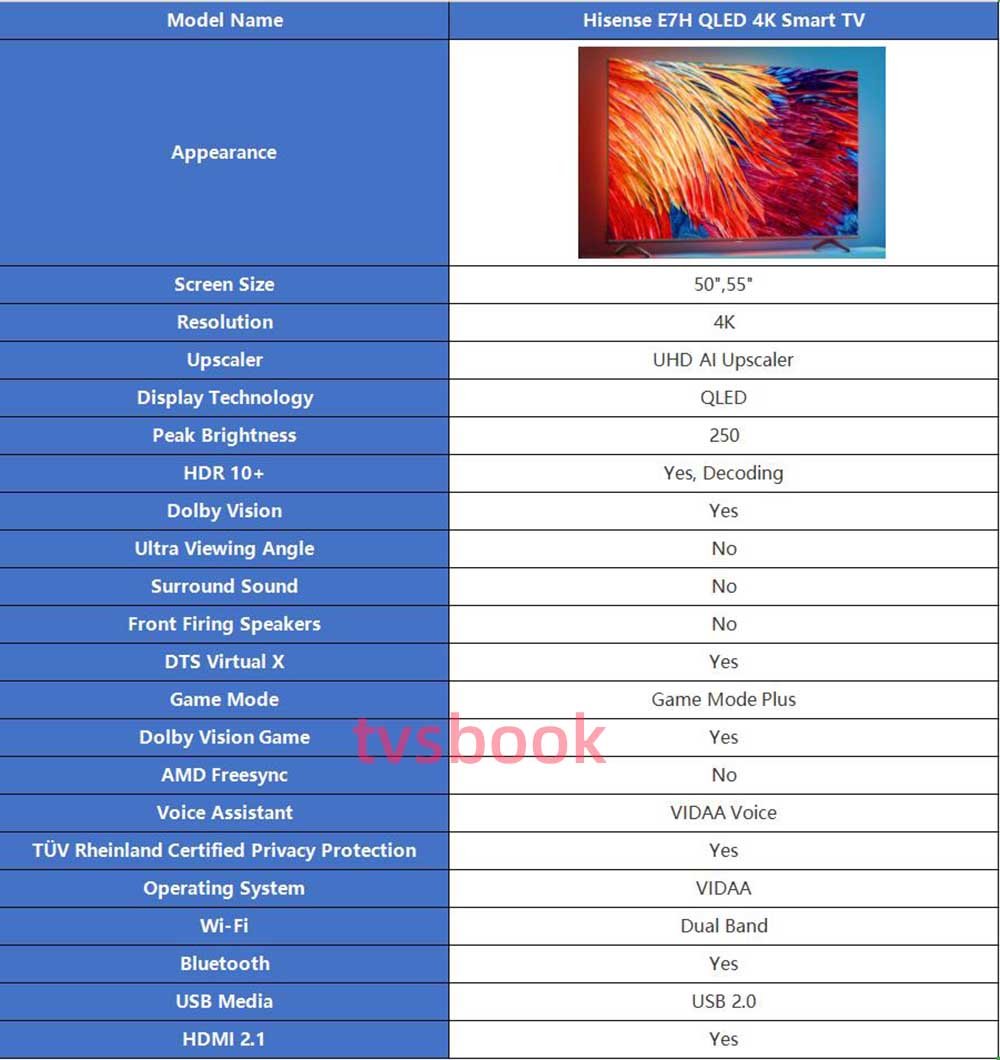 ​
First of all, Hisense E7H TV has a bezel-less design so that users can easily achieve an immersive viewing experience.
Thanks to the TV's VIDAA operating system and voice control, you can voice control the TV to play your favorite TV shows or access the functions you want through the microphone button on the remote control.
The E7H features Quantum Dot Color and QLED color enhancement technology, resulting in a TV with enhanced color quality. Quantum Dot Color works in tandem with the E7H's wide color gamut to generate over 1 billion colors, resulting in hyper-realistic color accuracy, while QLED color enhancement improves on this by intelligently optimizing the colors you see without causing oversaturation.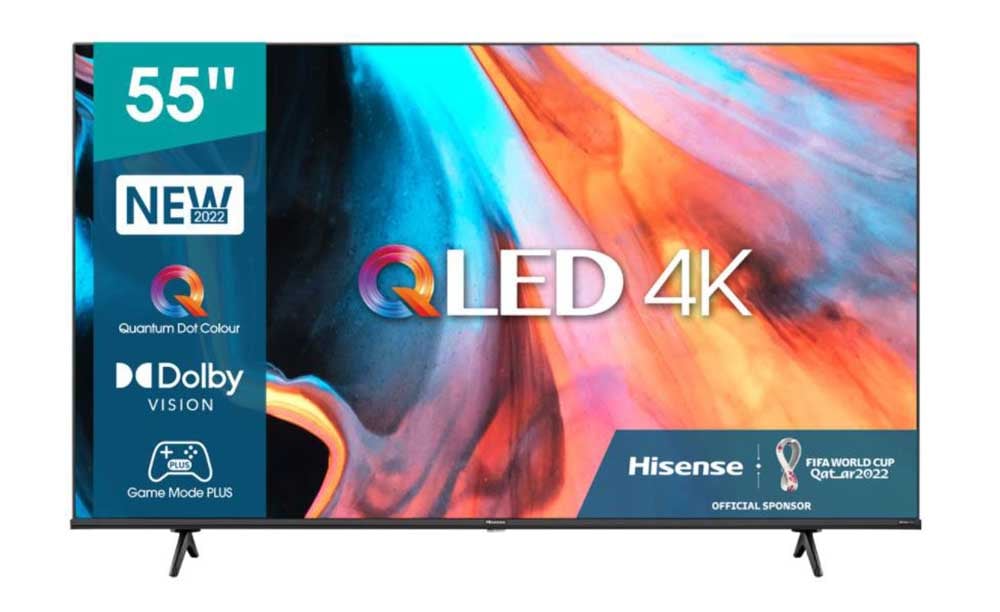 ​
In addition, the E7H TV supports Dolby Vision HDR, which gives the TV a high contrast ratio and more accurate colors.
Hisense has adopted Dolby Vision IQ in its E7H series to solve the problem of light in dark rooms. The light sensor in the E7H effectively detects ambient room lighting, and the TV's brightness then adjusts to suit your environment. So you can watch your TV during the day or night.