Hisense released a Mini LED TV, Hisense U8H. The biggest innovation of Hisense U8H is to increase the dimming accuracy from 12bits to 16bits, realize 4096×16-level intelligent light control, and the ambient light contrast is 3 times that of OLED. U8H adopts MiniLED backlight module with more than 2,000 partitions. With the cooperation of nearly 10,000 high-efficiency MiniLED chips, it can achieve more precise light control.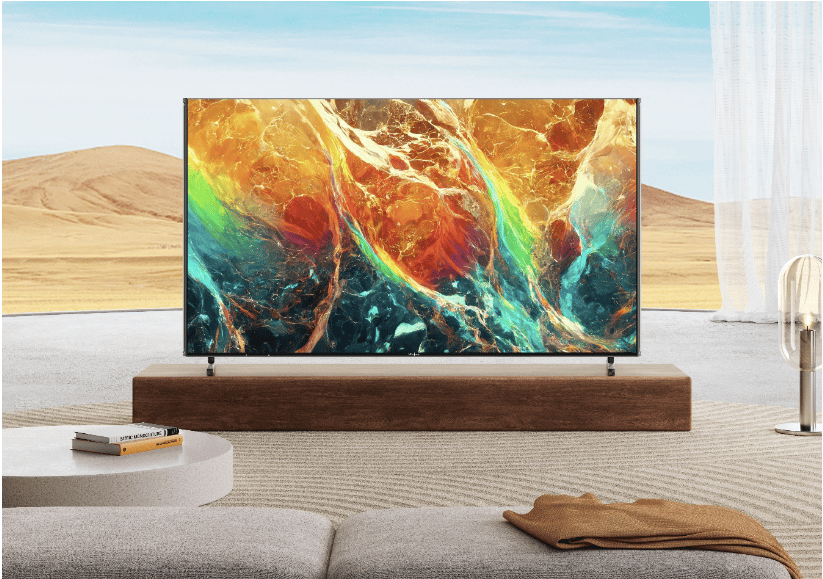 Hisense U8H Display​
The Hisense U8H is equipped with the industry's first 8K AI image quality chip independently developed by Hisense, and the 10,000-level partition processing algorithm solves the problems of traditional TV image layering and halo. At the same time, in terms of light source scheduling, Hisense U8H adopts a 1+N distributed driver chip architecture, and 608 driver chips achieve 5 times accurate light control.
For the first time in the industry, the U8H has achieved a stable peak brightness of 2000 nits in a small window of 1%, and achieved a dynamic range that is twice that of OLED. The details of the dark field are not lost, the details of the bright field are not exposed, and the picture is more transparent.
Hisense U8H Audio​
Hisense U8H is the industry's first dual-theater sound system with four-sided sound, with 3.1.2 true multi-channel. At the same time, Hisense innovatively designed the sky sound speaker, which is 2.5 times more effective than the ordinary sky sound speaker, which can truly restore the sound of the plane flying overhead.
Hisense U8H Appearance​
The U8H has also made industry innovations in terms of appearance. U8H achieves a true zero-stick wall mural design, the screen is only 54mm away from the wall, which is 30mm thinner than OLED.
People share a lot information about this TV, you may want to read:
Hisense U8H Specs Review
, 2022 Mini LED TV
Hisense U9H vs Hisense U8H: what's different?