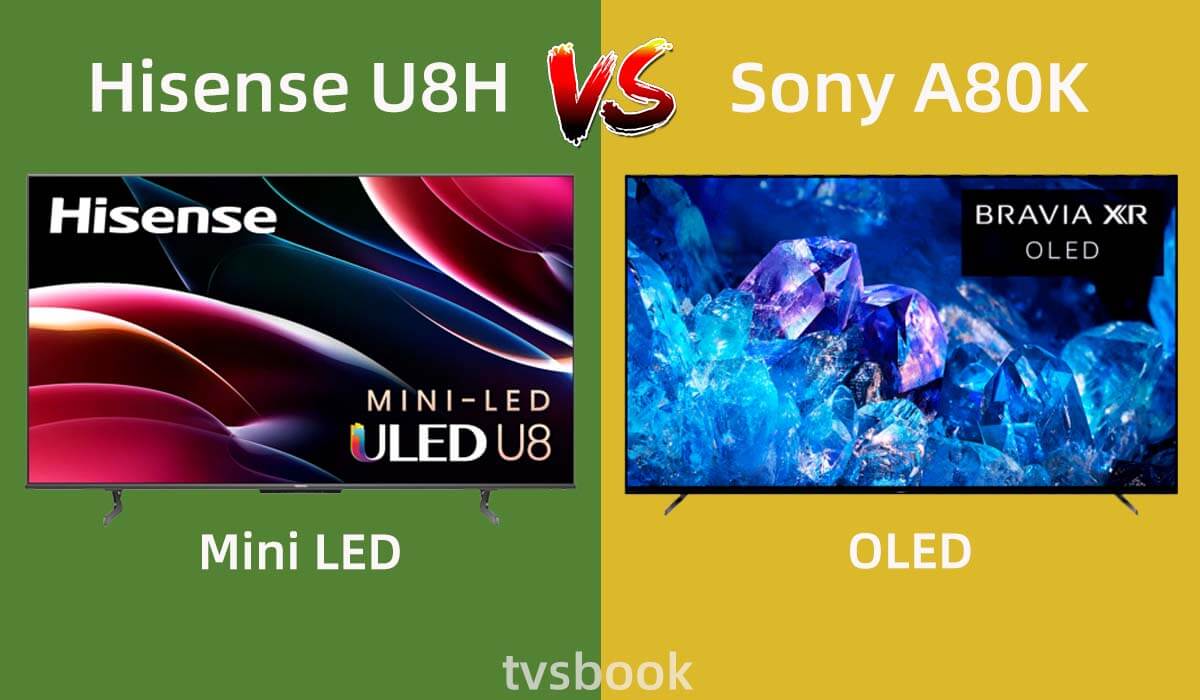 This article will compare Hisense U8H and Sony A80K TVs.

Both 2022 4K TVs, the Hisense U8H and Sony A80K TVs use LCD and OLED panel technology, respectively, and thus have their own strengths and weaknesses. the Hisense U8H offers higher brightness, support for the latest gaming features, and support for both HDR10+ and Dolby Vision, but image quality can suffer significant loss when off-center. The Sony A80K, on the other hand, uses an OLED panel that offers better contrast and deep blacks without halos in dark rooms. And it has a better viewing angle. The Sony A80K is also far less bright than the Hisense U8H.
Hisense U8H vs Sony A80K: Overall Comparison​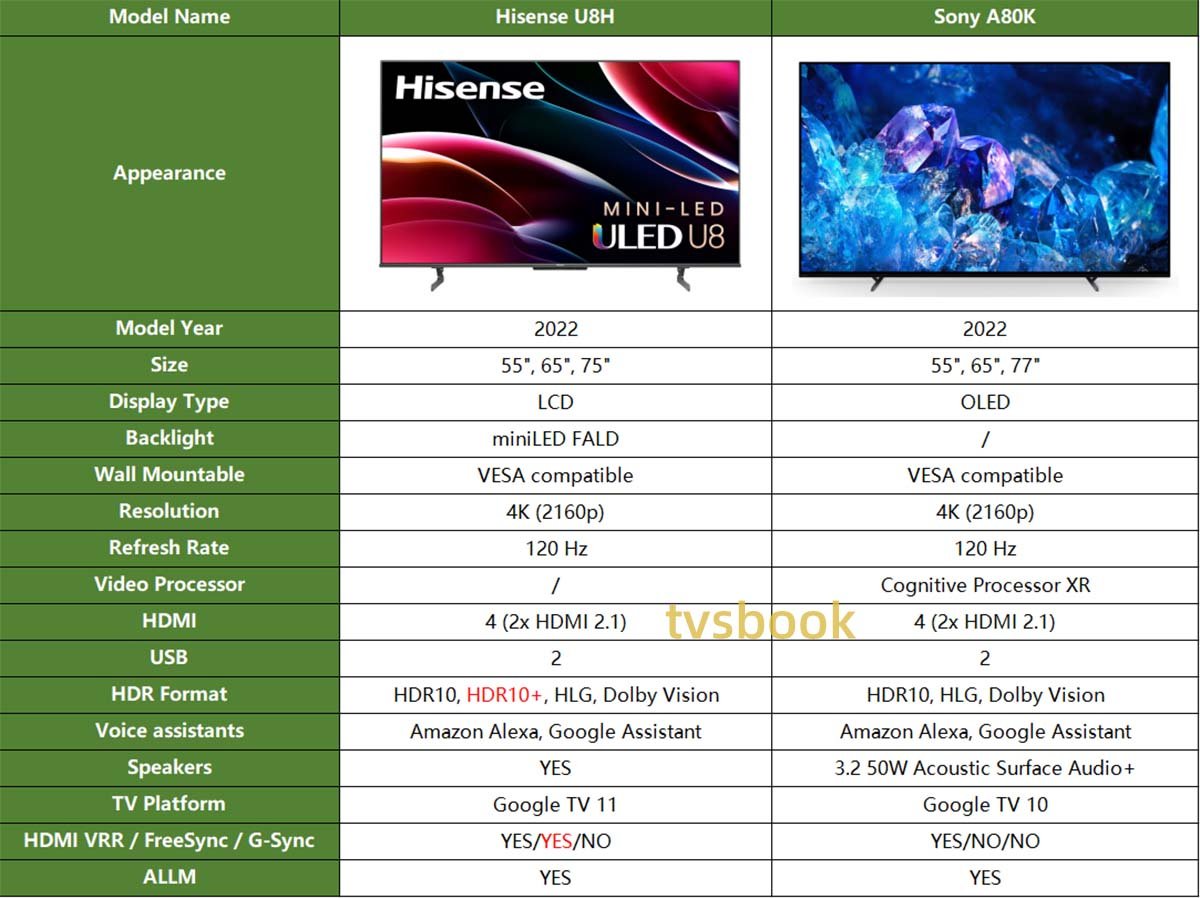 Hisense U8H Mini LED TV Quick Review​
Hisense U8H is a great 4K TV that uses Mini LED backlight technology to help the TV better control the halo, so it delivers a brighter and more accurate picture. Its full-array local dimming rivals even more expensive mini LED TVs, capable of rendering high-contrast content for watching movies in the dark. It has enough power to resist glare in bright rooms, but it has a narrow viewing angle.
PROS
Excellent contrast and deep blacks
Excellent anti-glare capability
Amazing brightness and local dimming capabilities
Excellent gaming performance
CONS
Narrow viewing angle
Sony A80K OLED TV Quick Review​
The Sony A80K is a satisfying OLED TV. The self-illuminating property of the individual pixels of the OLED panel helps the TV to better control the pixels. It offers unparalleled contrast and excellent deep blacks, and color accuracy with Sony's exclusive Cognitive Processor XR to further enhance the quality of the picture. It provides excellent images in dark fields without halos and is resistant enough to ambient light. However, it is not bright enough to meet expectations, and images in particularly bright rooms can be disappointing. However, the wide viewing angle of the A80K makes it very suitable for wide seating.
PROS
Perfect contrast and deep blacks
Good reflection processing
Wide viewing angle
CONS
Low peak brightness
Hisense U8H vs Sony A80K: Picture Quality​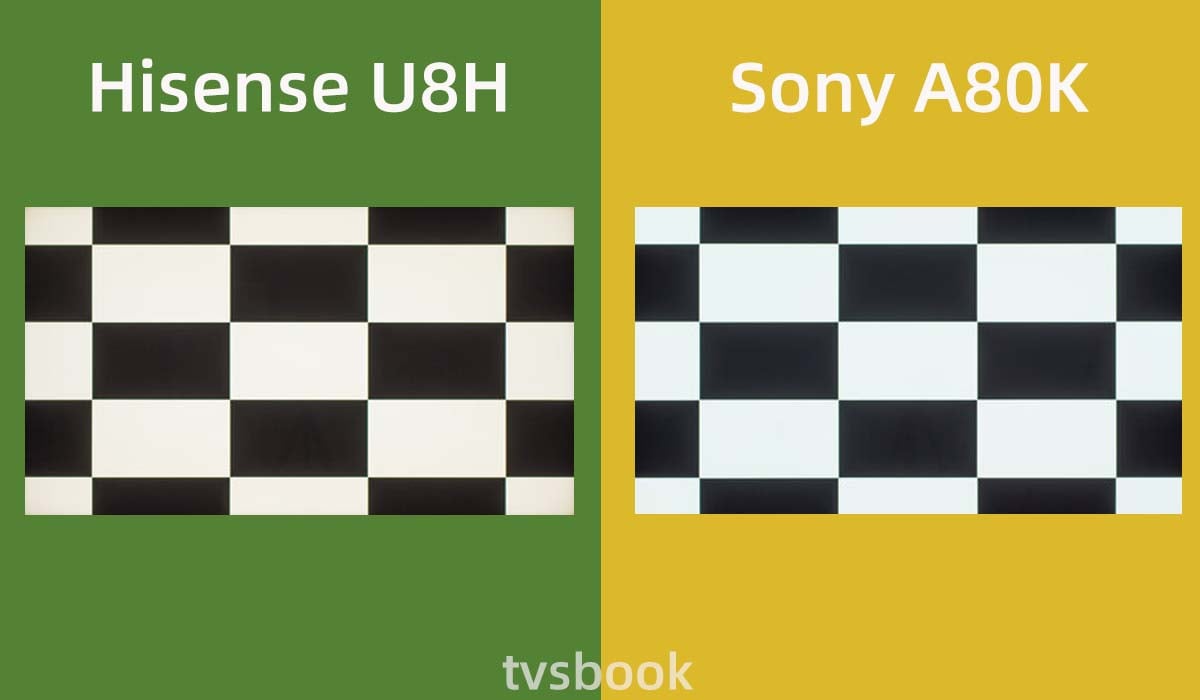 The Hisense U8H offers excellent image quality, good contrast, and surprising brightness making it ideal for use in bright rooms. It has very good reflection handling and resists ambient light well. the U8H has a satisfying contrast ratio, and the excellent local dimming function better enhances image performance in dark scenes. Although there is some haloing around bright spots in dark scenes, this does not affect the overall viewing experience.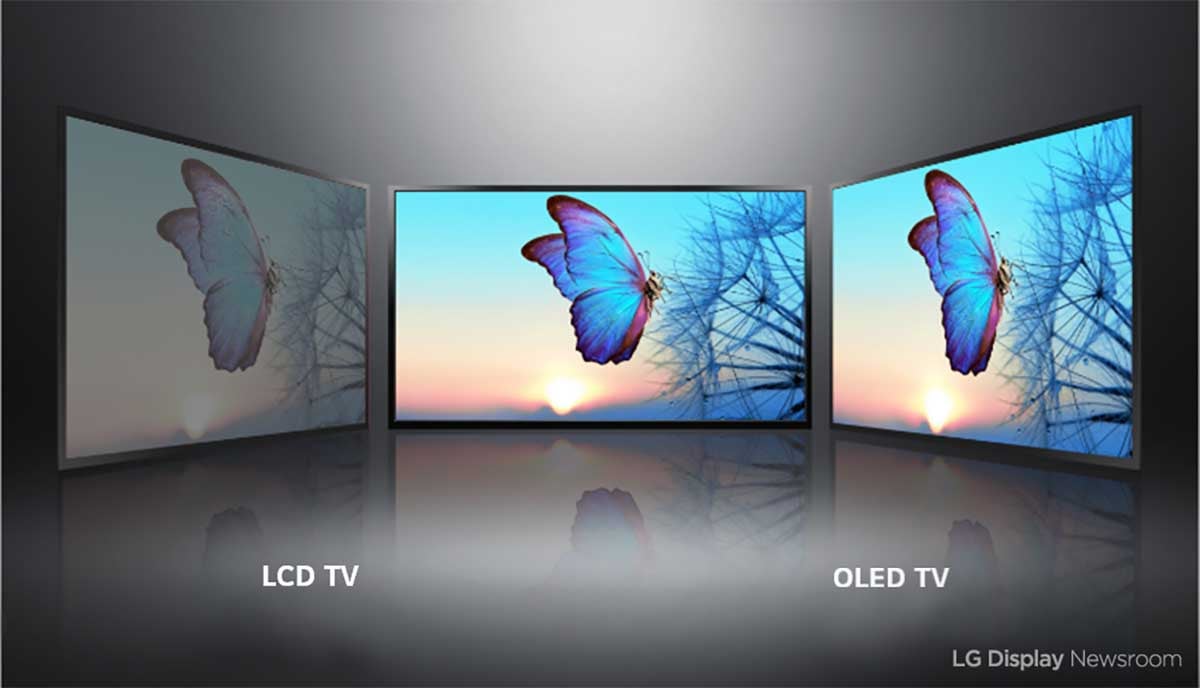 The U8H has amazing HDR brightness and maintains excellent levels in game mode, which will give you an excellent HDR experience.
However, like other LCD TVs, the U8H has a narrow viewing angle. This will not be a good choice if you need a lot of people to sit together in a wide seat to watch a show. When your viewing angle is off the center of the screen, the image quality will be significantly lower and colors will be degraded.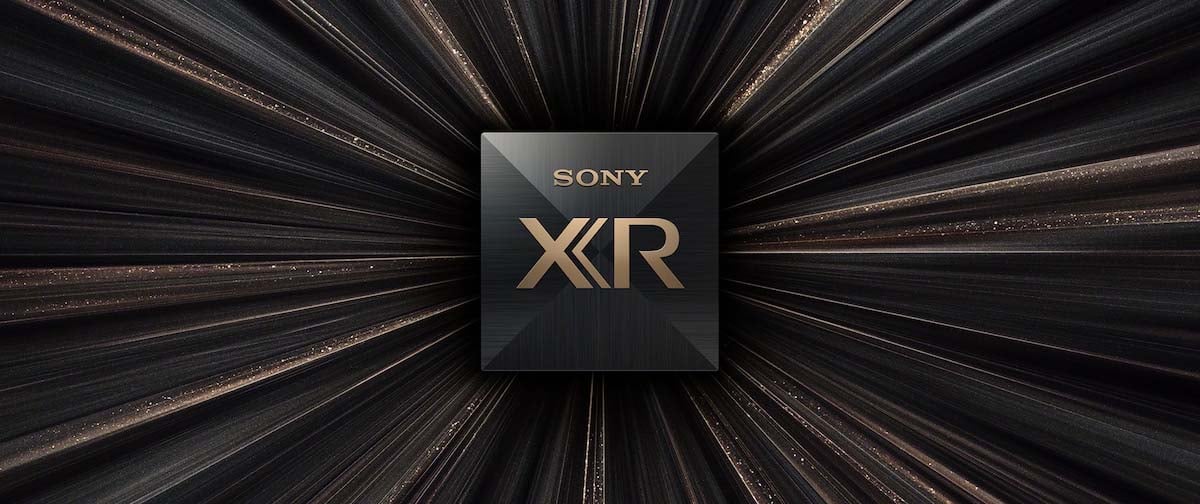 The Sony A80K delivers a perfect contrast ratio along with good HDR brightness. If viewed in the dark, you'll find the A80K offers unparalleled black levels, and its XR processor and other image enhancement features further optimize image quality and provide excellent color performance.
The A80K has a wide viewing angle and the image stays well-aligned, making it more suitable for wide seating arrangements. For gamers, its low input latency makes fast-moving objects look smooth.
But the peak brightness of the Sony A80K is relatively disappointing, and it's not enough to combat glare if you're in a very bright room.
Hisense U8H vs Sony A80K: Design​
Hisense U8H is simple in design, excellent in quality, and can be better integrated into the environment. The screen bezel is thin enough, and the gray bezel at the bottom can be naturally combined with the stand.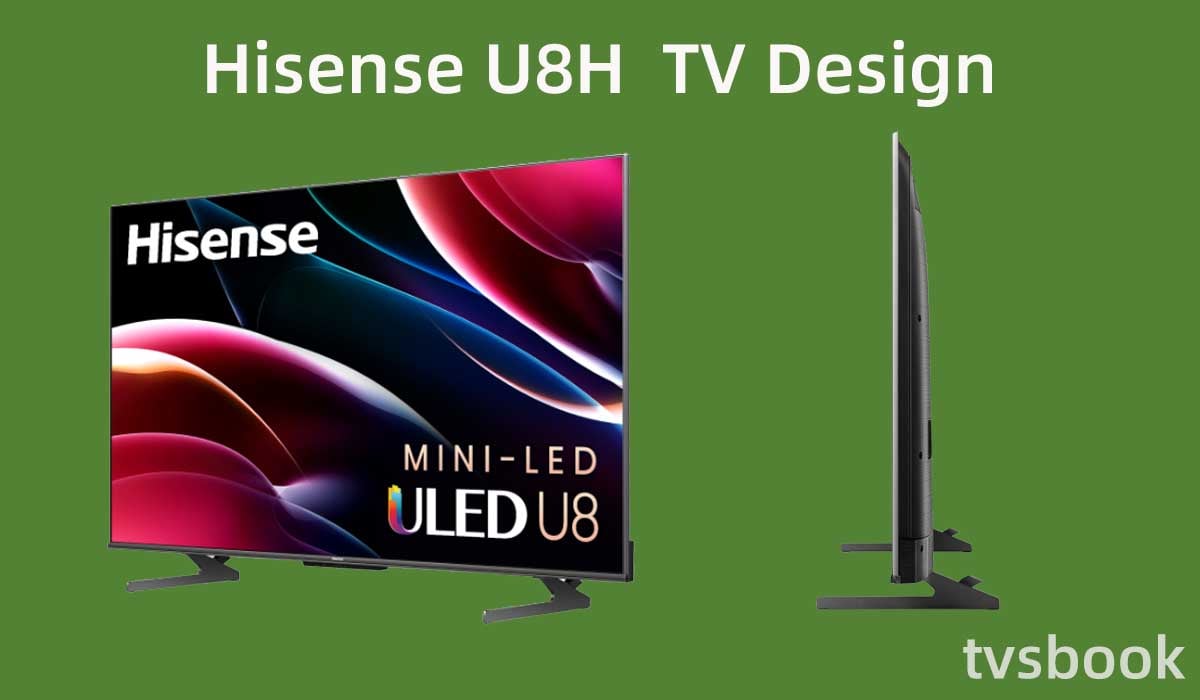 The stand used for the TV is thin but wide enough to support the TV well. You can choose between two positions to mount the stand, a narrow position if you have a small table, or place the stand in a wide position for a more stable installation. Both positions elevate the TV, which leaves plenty of room for your soundbar.
The back of the TV is made of plastic, with clips on the call for easy cable management. Input ports are located on the side of the TV for easy access to inputs whether mounted to a TV cabinet or wall-mounted.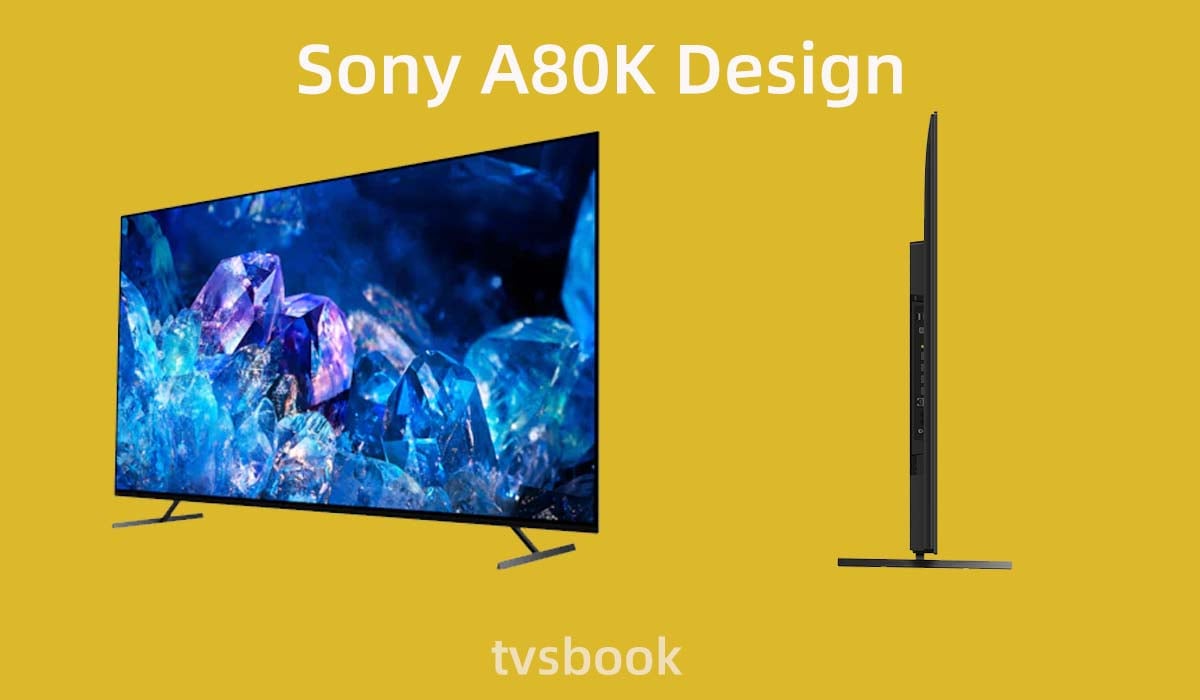 The Sony A80K features Sony's classic One Slate design, covering the front with a single piece of glass. The bezels are so slim that you'll hardly notice them while watching the TV. The metal stand is solid enough to support the TV and offers three stand positions. You can choose between a narrow position or a wide position to fit the size of your desk. And of course, the soundbar position is also available to accommodate your need to place a soundbar in front of the TV.
The checkerboard compartment on the back of the TV has a sophisticated design and is not set up as a clip for cable connections, but a cover is provided for cable management.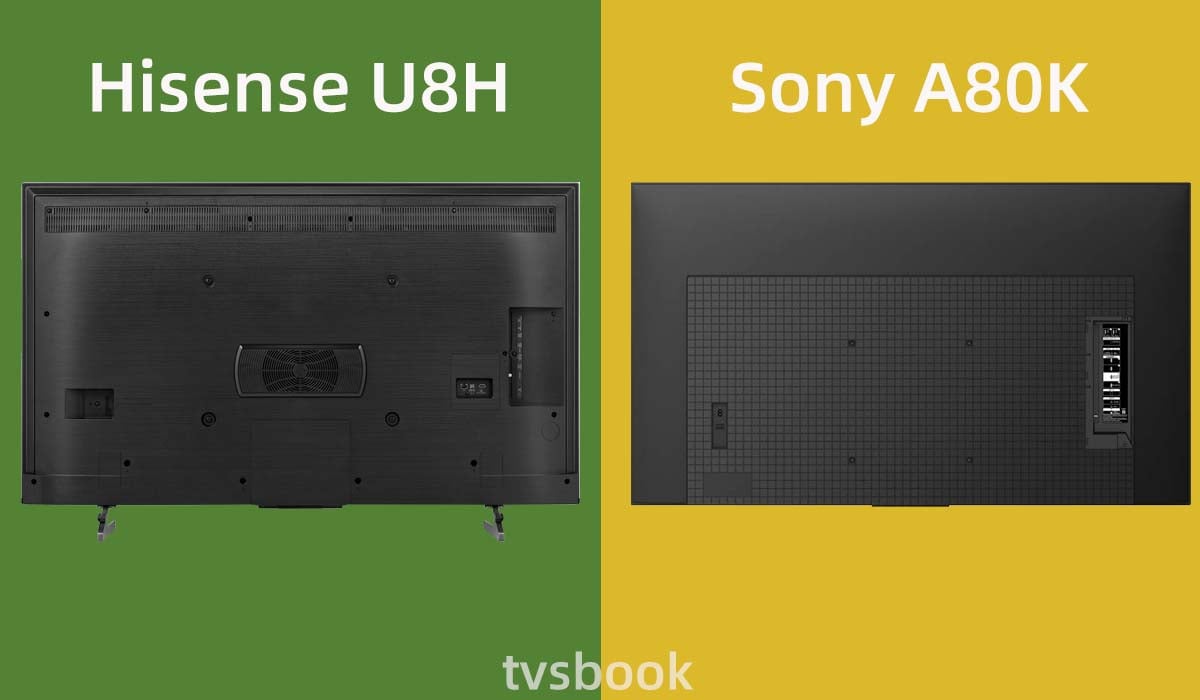 Both TVs support standard VESA wall mounting, and as an OLED TV, the Sony A80K has a thinner panel than the Hisense U8H, so it can fit more snugly on the wall.
Hisense U8H vs Sony A80K: System & Smart Features​
Both TVs are equipped with the Google TV smart platform, the difference is that Hisense U8H comes with Google TV 11 and Sony A80K has built-in Google TV 10.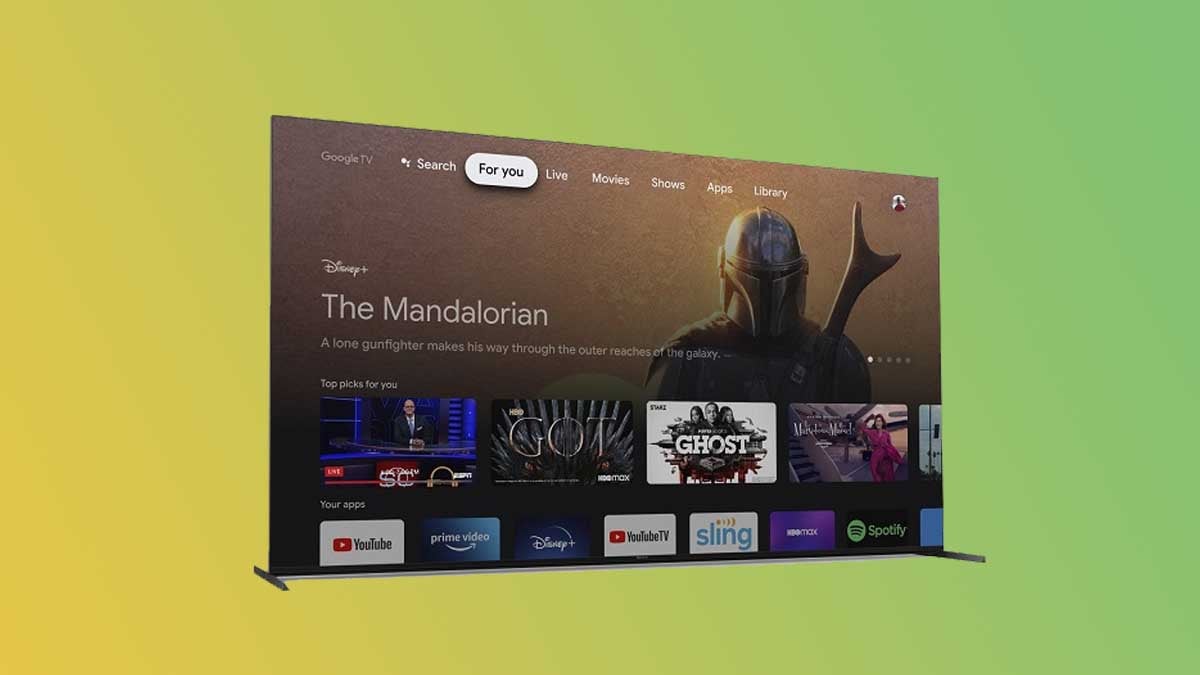 Google TV has been upgraded and updated on the basis of Android TV, and the user interface is more smooth and more beautiful. You can download a large number of apps and your favorite streaming services through the Google Store, and the home screen will show you personalized content recommendations.
In addition to Google Chromecast and Google Assistant, Sony A80K also supports AirPlay 2 and HomeKit, and you can cast your iPhone content to watch on TV.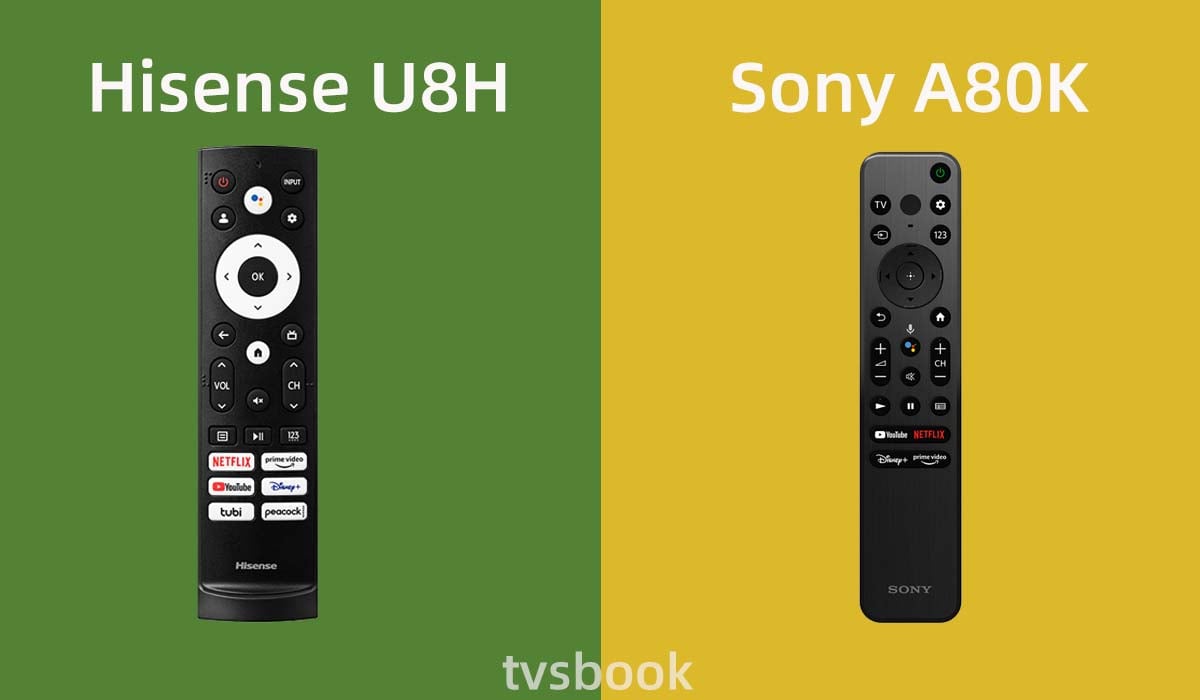 Both the Sony A80K and the Hisense U8H have redesigned remotes based on their predecessors, with the Hisense remote being slightly larger than the Sony remote. Neither remote has a numeric keypad and offers a quick access button for streaming services. You can access the TV's voice assistant via a microphone button on the remote, which can open apps or switch inputs for you.
Hisense U8H vs Sony A80K: Inputs & Game Performance​
The Hisense U8H offers four HDMI inputs, two of which support HDMI 2.1 4K/120Hz, and one of which also supports eARC. it has extremely low input latency and can respond to games quickly. It also supports variable refresh rate, FreeSync and ALLM, and is well compatible with PS5 or Xbox, which should make for a satisfying gaming experience. If you connect an eARC device, you can only connect up to one more HDMI 2.1 device.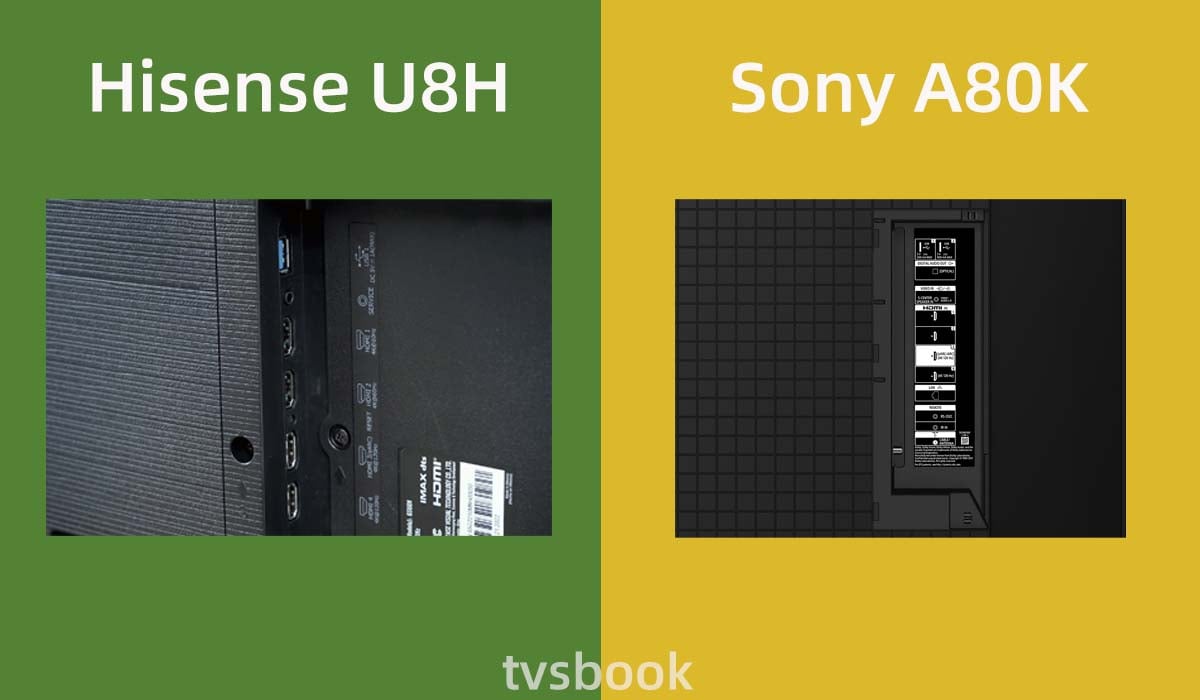 The Sony A80K's input configuration is similar to that of the Hisense U8H, with two of the four HDMI ports supporting 4K 120Hz signals under HDMI 2.1. It offers a variable refresh rate (VRR) and ALLM but doesn't support newer gaming features like FreeSync. for its price, I might expect more gaming performance.
Hisense U8H vs Sony A80K: Summary​
Overall, both Hisense U8H and Sony A80K are excellent TVs for multipurpose use but have different characteristics due to the different panel technologies used, and you need to choose according to your actual needs. If you want to choose LCD TV, but hesitate between Hisense and Sony, you can refer to
Hisense U8H vs Sony X95K
comparison review.
Hisense U8H exceeds expectations with its brightness and local dimming features, delivers excellent image quality, and is good enough to combat glare in bright environments, making it great for viewing in bright rooms. However, its viewing angle is taught to be narrow, making it unsuitable for wide seating or watching programs with friends.
The Sony A80K's OLED panel delivers perfect contrast and deep blacks, perfect for watching movies in a dark room. But it's poorly bright and can't combat very bright ambient light. Its viewing angle is wide enough and off-angle to provide accurate images, making it more suitable for wide seating arrangements.