At the end of March, Xiaomi released a new product, "Full-Color Laser Cinema". This is a product that focuses on creating a wide color gamut of colorful images for users. Is this new projector worth buying?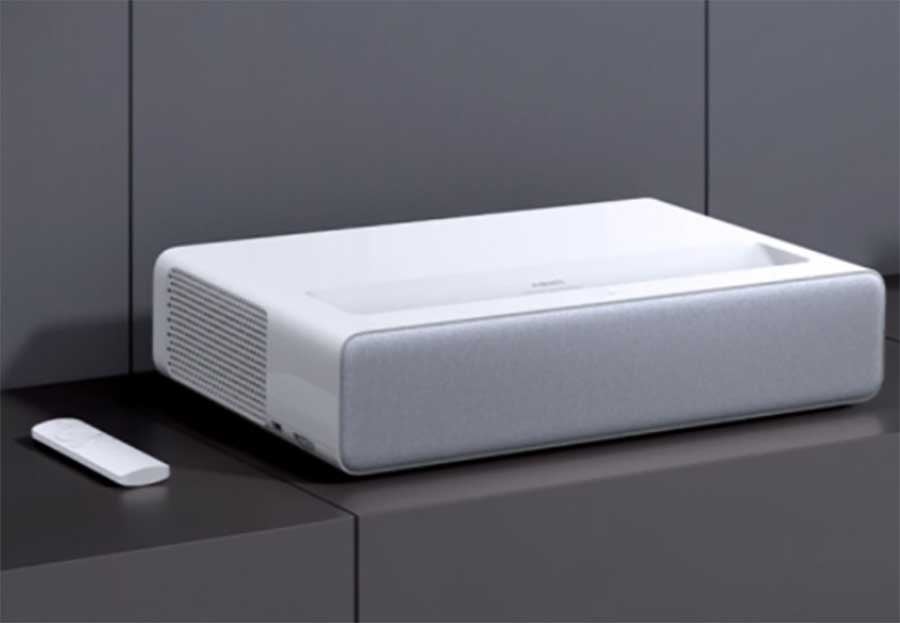 Equipped with the new RGB tricolor laser light source direct imaging technology, this technology is Xiaomi in the continuous breakthrough attempts to leave behind the traditional color wheel filter structure created.
RGB tricolor laser light source direct imaging technology, with BT.2020 95% ultra-wide color gamut of the original color, presenting a colorful native color, and through the RGB tricolor laser mature direct projection imaging technology, also can significantly improve the brightness and color contrast of the picture.
Compared with traditional monochrome laser light source projection, it effectively solves the problem of color depreciation caused by traditional phosphor and color wheel structures.
It can also cooperate with the newly equipped with silicon liquid crystal display technology, again further optimizing the picture of the sense of fine and transparent, in the picture color details can be presented to the user in all aspects of the ultra-realistic viewing world.
This Xiaomi full-color laser cinema, comes with a dual full-range + dual high speaker unit audio design and has passed the DTS and Dolby dual certification.
In terms of hardware, with the built-in flagship Amlogic T982 4-core A55 CPU and 2G DDR4 memory, Xiaomi Full Color Laser Cinema can support Tone Mapping technology, Smooth+ technology, AI SR technology, AI picture quality enhancement technology.