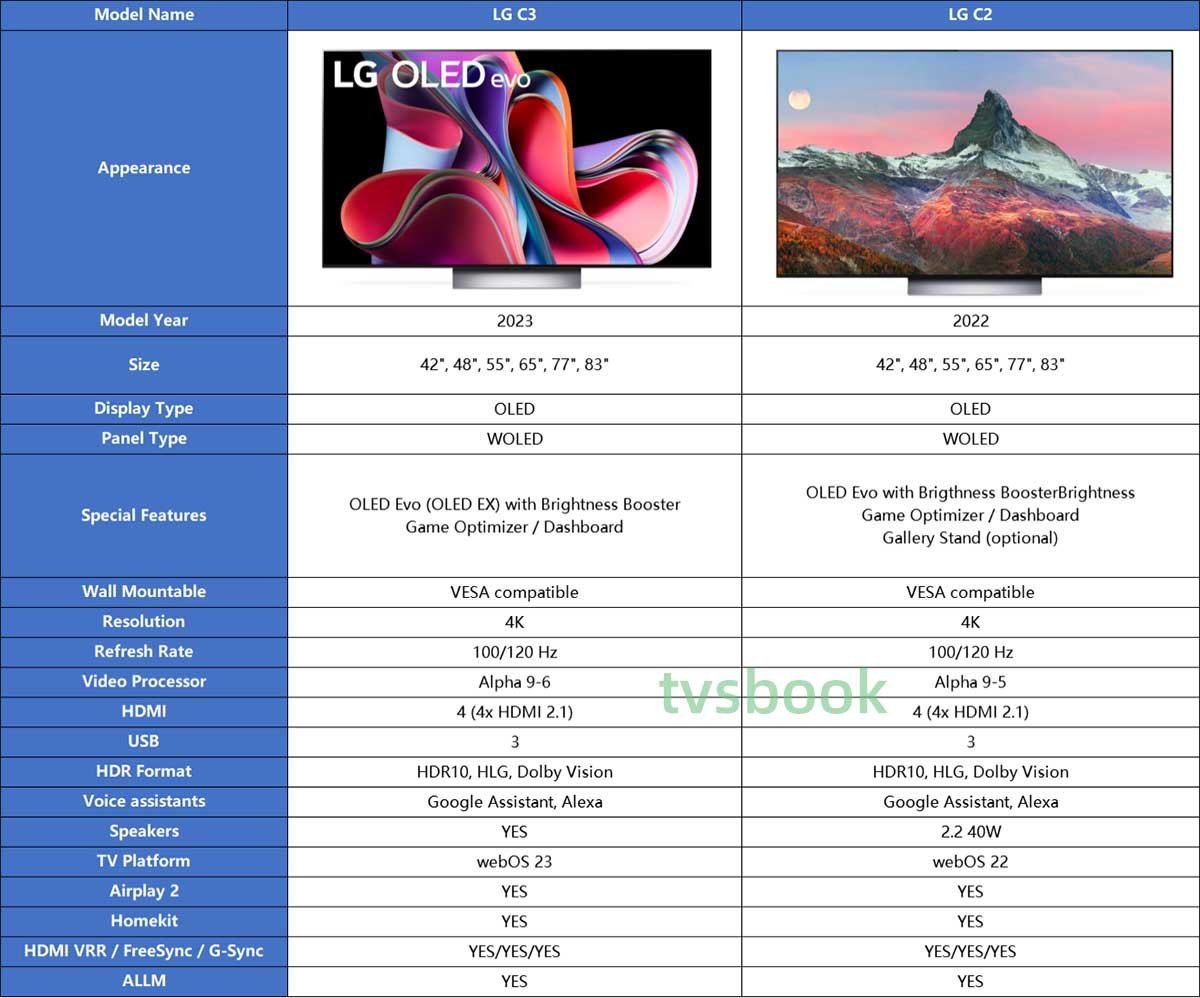 This article will compare LG C3 and LG C2 TVs.
The LG C2 has been one of the most popular OLED TVs since its launch last year. Equipped with LG's OLED Evo panel it has an impressive panel. This year's LG C3 is its successor(More details see
LG C3 OLED Evo TV Review
), with a further upgrade to the OLED Evo panel and an updated Alpha a9 Gen 5 processor. Let's see what are the differences between these two models.
LG C3 vs. LG C2: Design​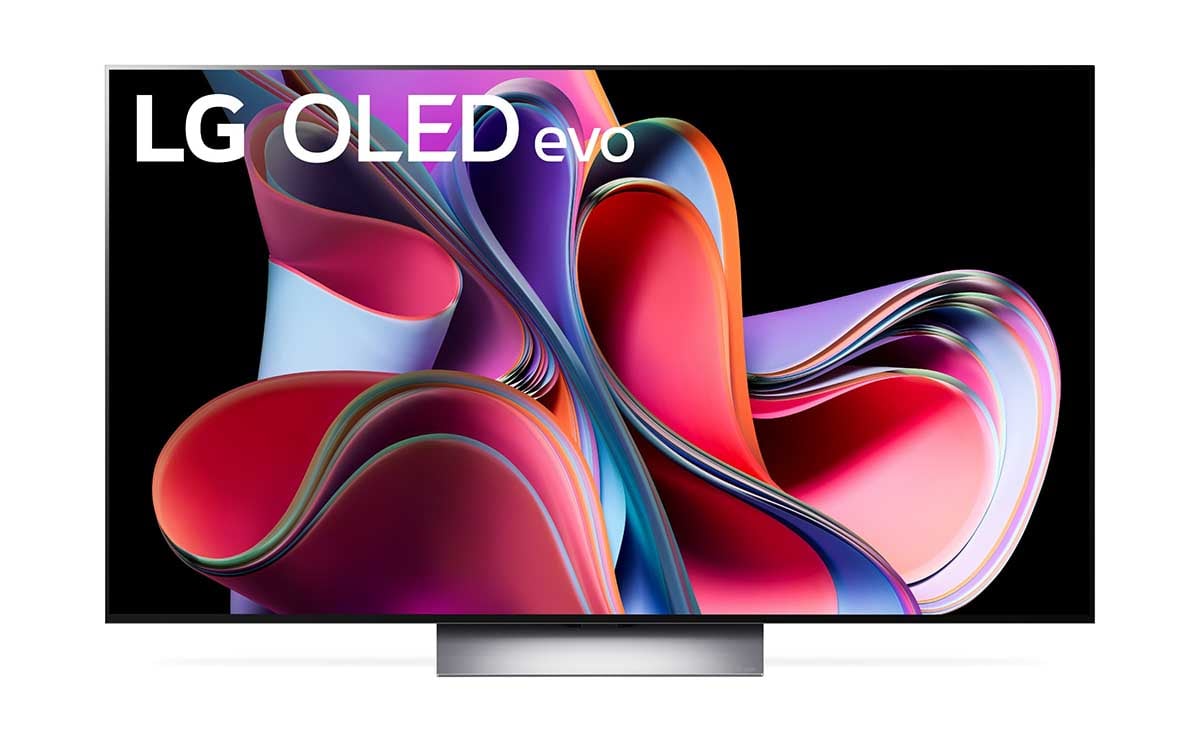 The LG C3 and LG C2 are very thin and light TV models with ultra-thin bezels and OLED panels that are ideal for wall mounting. Due to the different construction used, the LG C3's new composite fiber construction will result in a lighter panel than last year's LG C2. Other than that, the appearance of both models has not changed much.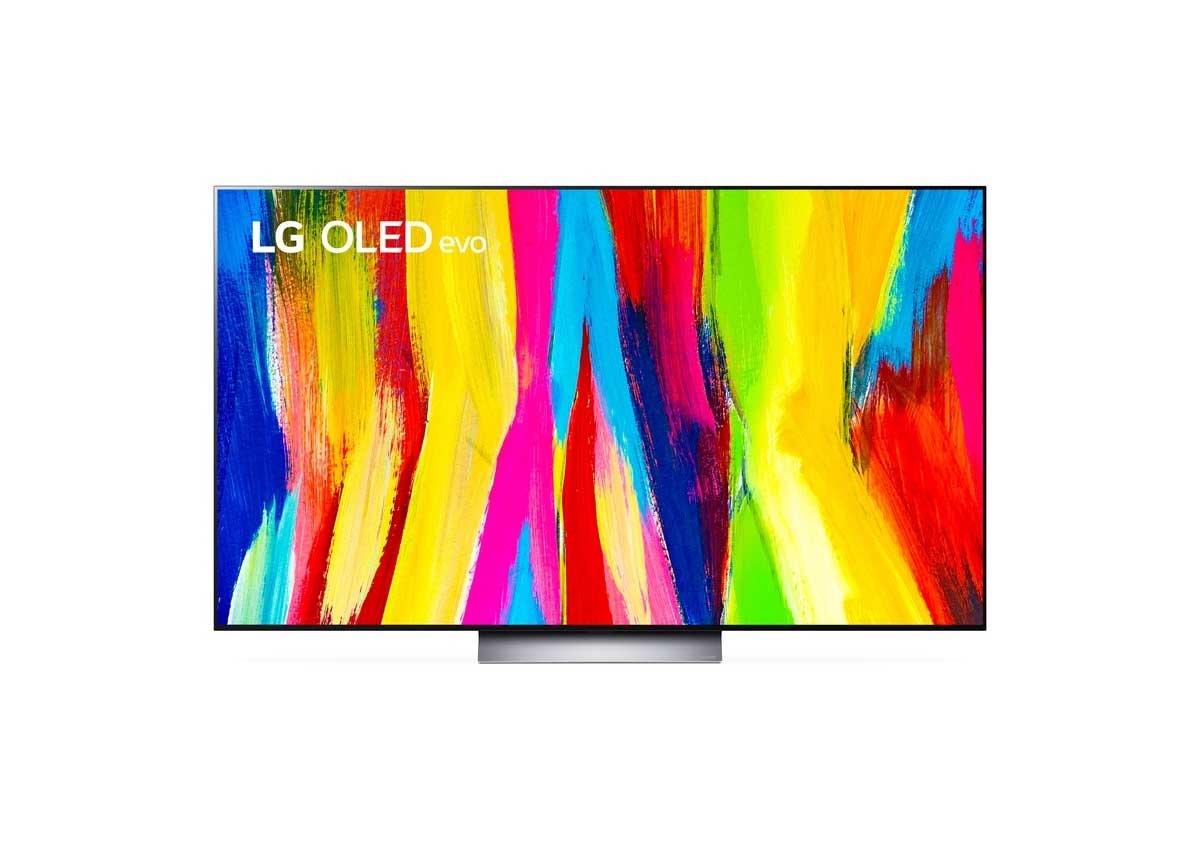 The LG C3 and C2 satisfy minimalist preferences, as you can see almost nothing but the screen from the front, without being distracted by the bezel. LG OLED can also be mounted on a table using a stand, or you can purchase a Gallery Stand or Floor Stand to support the TV.
LG C3 vs. LG C2: Picture Quality​
Both TVs use the same OLED EX panel, so if you already have a C2, it's not very necessary to upgrade to the C3. Of course, new OLED panels are coming from LG in 2023, but they won't be used in the LG C3 TV.

Of course, the LG C3 uses the latest Alpha a9 Gen 6 processor, which is one of the biggest image differences from last year's LG C2. The Alpha a9 Gen 6 processor will create sharper images with less grain through its Quad-step processing technology. It provides more color data points, so it can display more realistic colors and bring lifelike images.
The α9 Smart Processor's Sharpness Enhancer enhances fine details and textures by highlighting the edges of objects in the picture. And it can further refine the image with the object depth enhancer.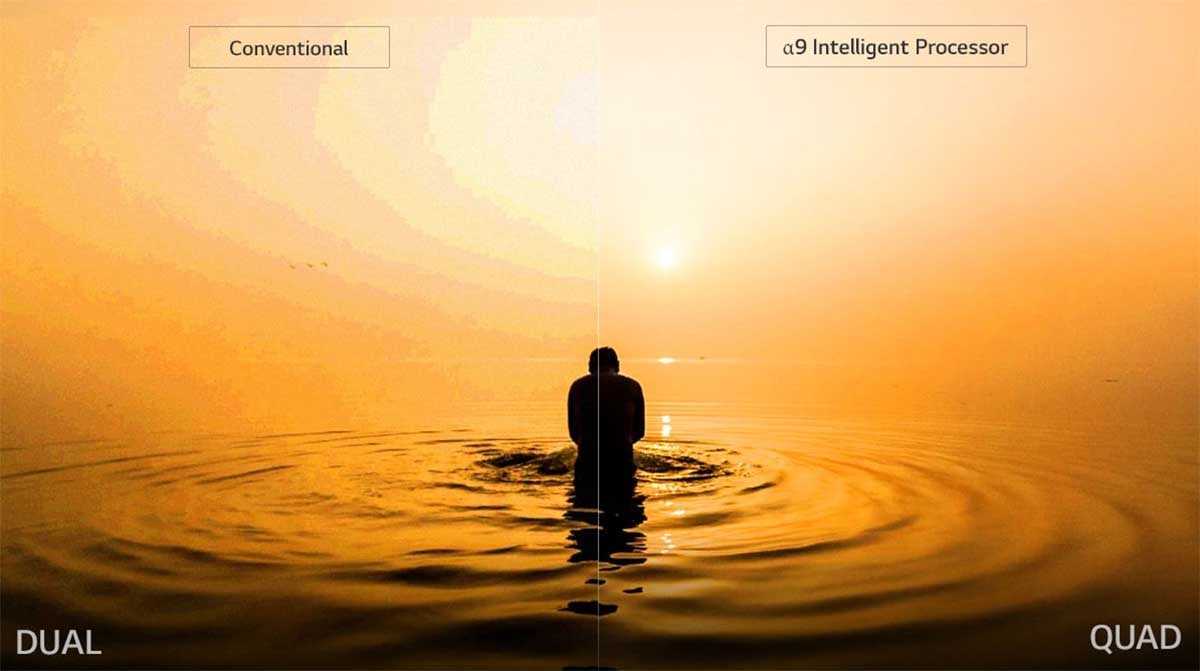 In addition, the new processor is capable of delivering smooth motion pictures through HFR playback at 120 frames per second.
Both feature LG's OLED Evo technology, which effectively enhances brightness and color through new lighting elements in self-emitting pixels. LG's C2 and C3 panels feature high color saturation and have features that solve the image residue problem of regular OLED panels.
LG C3 vs. LG C2: System​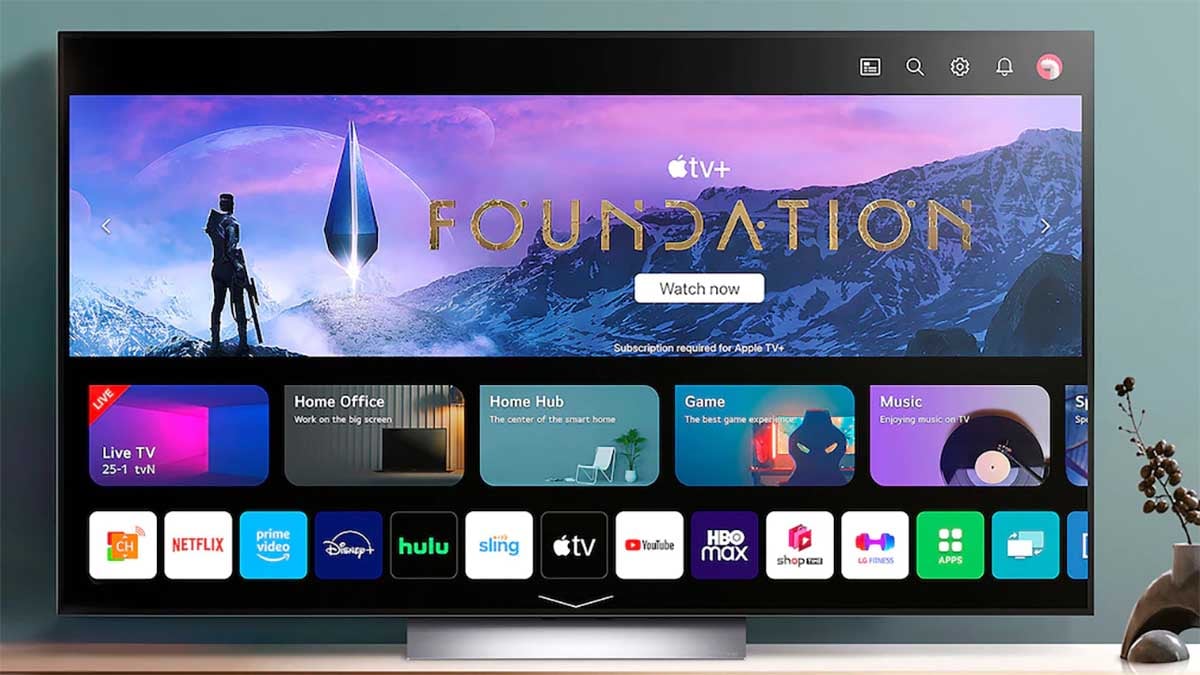 Another difference between the LG C3 and LG C2 is the operating system. the C3 OLED comes with the latest WebOS 23, which has a user interface that is not dramatically different from the previous version.
WebOS 23 provides a shortcut menu where you can access various settings such as picture settings, audio settings, sleep timer, etc. through this button. This brings more convenience and efficiency for users.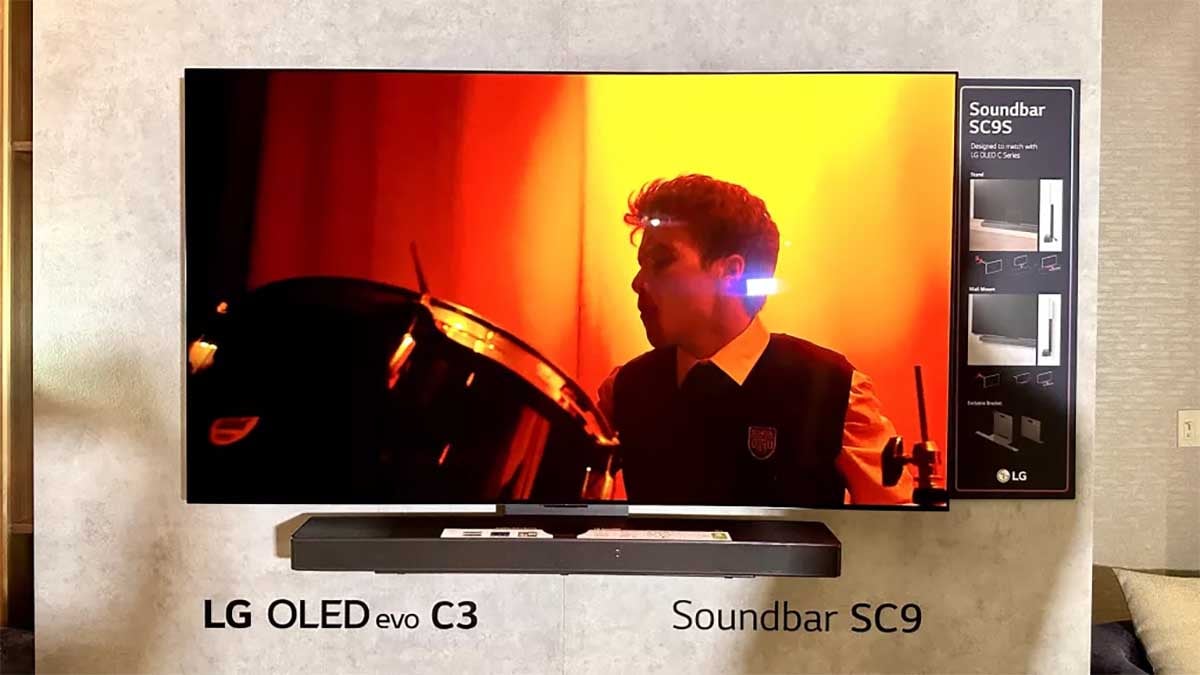 In addition, the new OS brings a personalized picture mode which is very interesting. LG will provide multiple images for you to choose your favorite one and then customize the most suitable image settings for you based on your choice. This feature is very smart and customizes your own mode from 59 million possibilities based on your preferences.
LG C3 vs. LG C2: Game Features​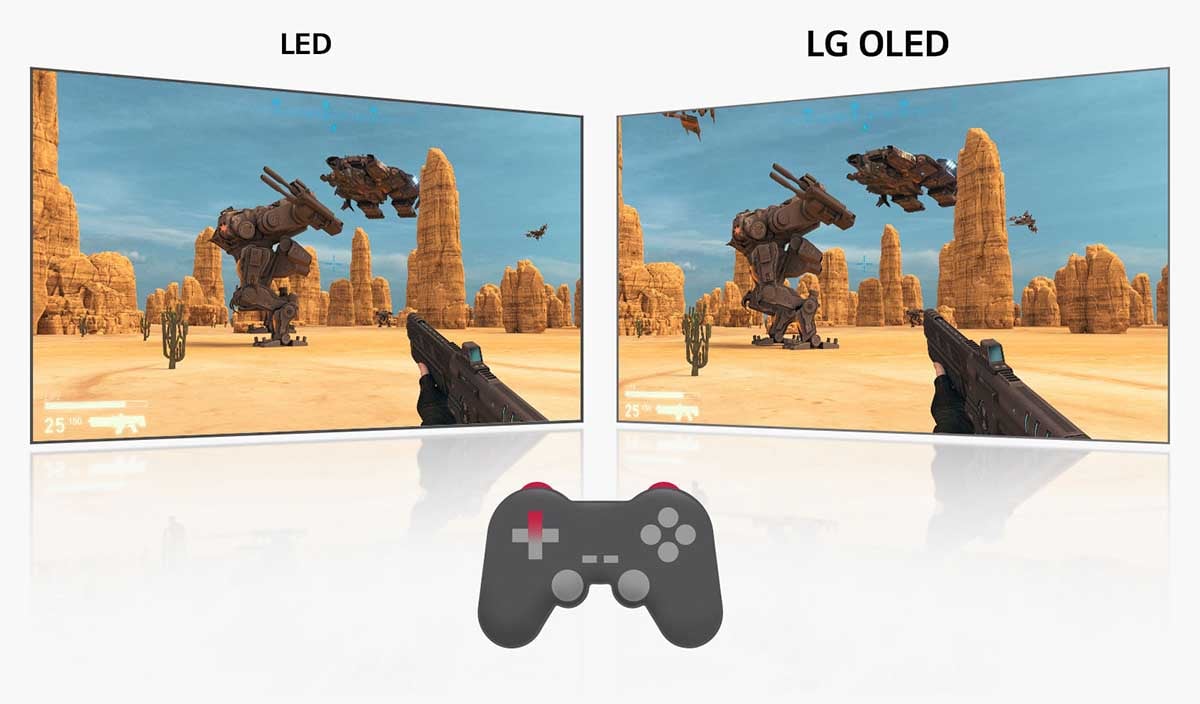 LG C2 and C3 OLEDs offer satisfying gaming performance with low input latency. Both TVs support FreeSync, G-Sync and standard VRR right out of the box. Both TVs feature a native 120Hz refresh rate and four HDMI 2.1 ports. If you own both a PS5 and Xbox Series X, you can connect to the TV at the same time to meet the connectivity needs of high-bandwidth devices. In addition, the TVs have a "Prevent Input Latency" setting, which can be set to boost latency by as little as 1.5 milliseconds.
What is OLED EX?​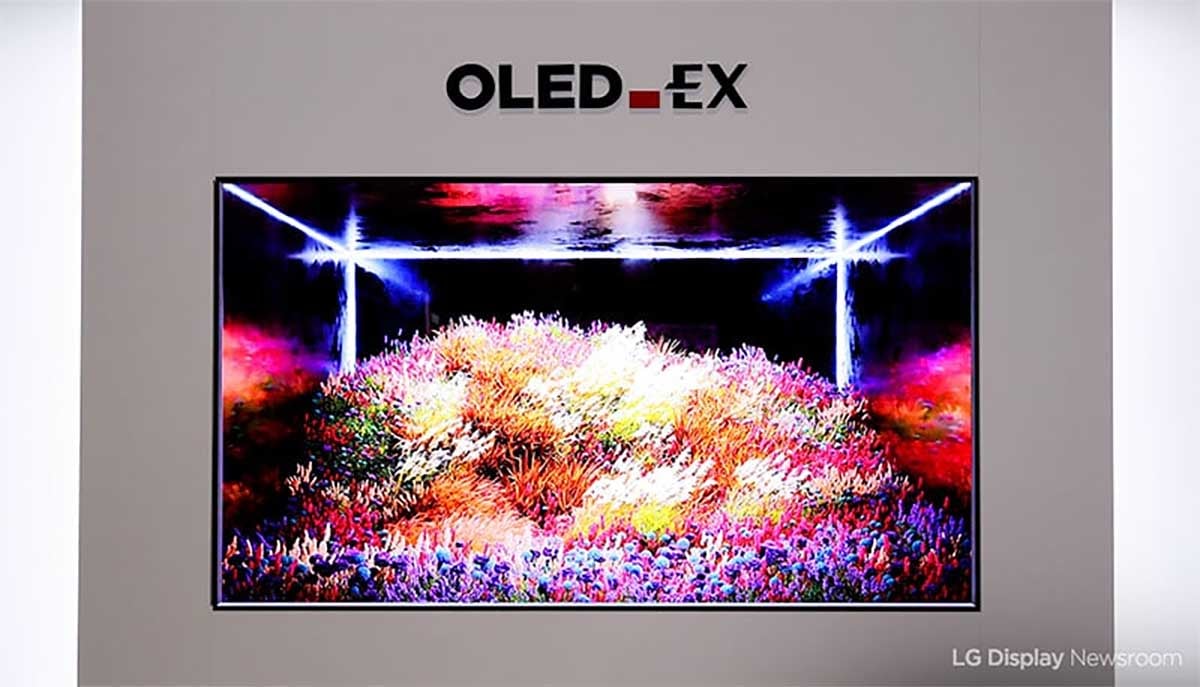 The OLED EX name comes from the words Evolution and eXperience. The technology differs from traditional OLED technology by adding deuterium compounds to the substrate, which combined with personalized algorithms can make the light-emitting diodes emit brighter light, which also compensates for the disadvantages of OLEDs compared to mini LEDs.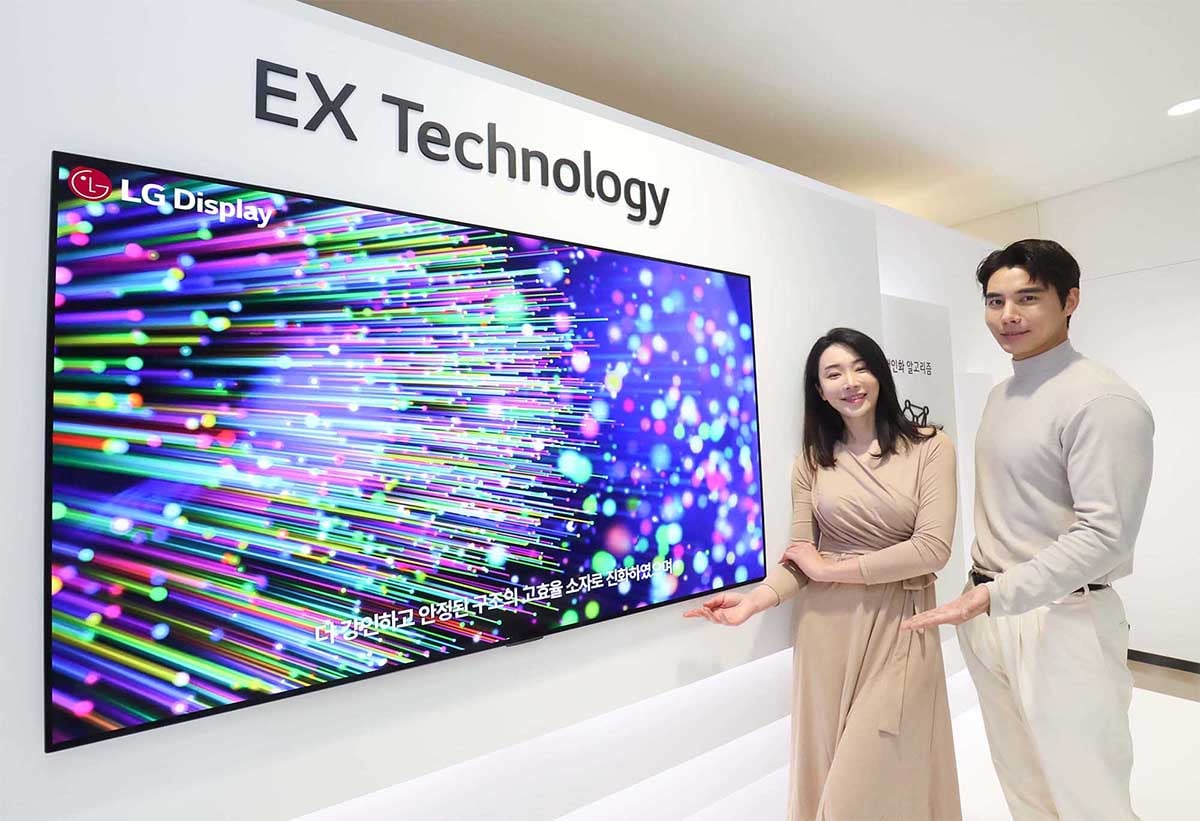 With this high-efficiency organic light-emitting diode, LG has, for the first time, converted the hydrogen element present in organic light-emitting elements into stable deuterium for application to OLED EX, combined with a personalized algorithm to enhance the stability and efficiency of the organic light-emitting diode, thereby improving overall display performance and effectiveness, compared to conventional OLED panels.
With millions of individually illuminated pixels, OLED screens do not require a separate backlight, allowing OLED EX to achieve perfect blacks, rich and accurate color performance, and extremely fast response times.