This article will show you the LG G3 TV review.
According to the news, LG will soon release LG G3 OLED Evo TV in 2023. It is equipped with Brightness Booster Max technology, which will be expected to further increase the peak brightness of the TV.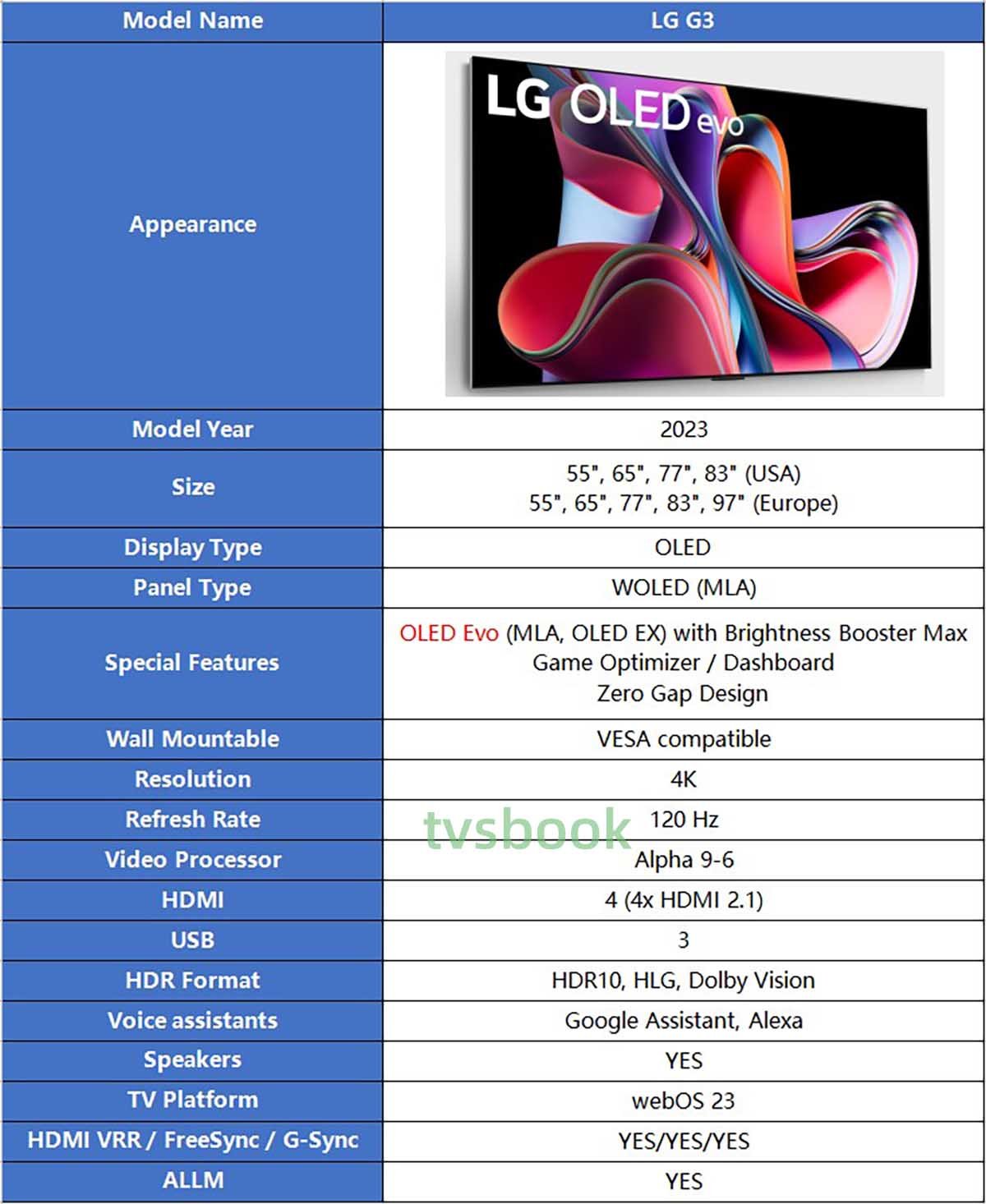 LG G3 TV Review: Release Date​
LG announced at CES that it will launch a new OLED Evo model, the LG G3, in 2023, but as of yet, the manufacturer has not announced a release date for the TV or a price, which are expected to be announced at a later date, and you can stay tuned to TVsBook for timely updates.
LG G3 TV Review: Picture Quality​
LG's OLED TVs have long been world-renowned for their premium images, with self-emitting properties providing near-infinite contrast and deep blacks for rich, accurate colors and true-to-life vivid images.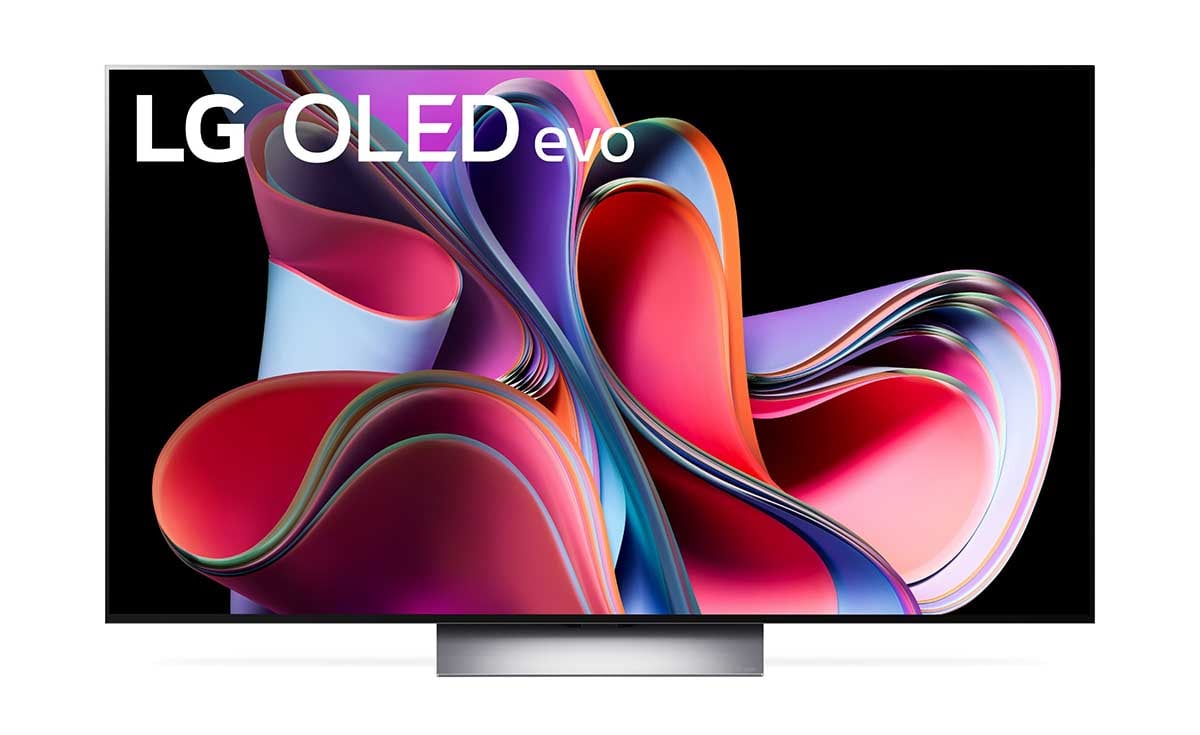 And LG's OLED Evo technology promises to deliver brighter images and more vibrant colors than ordinary OLED screens. This time, LG G3 is equipped with Brightness Booster Max technology, which will reportedly help boost the brightness of TV screens by 70%, providing higher peak brightness. This technology is a major upgrade in the new series, which uses light enhancement algorithms and a new light control architecture that maps and controls brightness on a pixel-by-pixel basis to produce sharper, more realistic images, according to LG.
The 2023 LG OLED series is equipped with the newly upgraded α9 Gen6 4K AI processor. The new processor uses AI-powered deep learning technology to optimize graphics and sound to deliver clearer and more vivid pictures and higher-quality sound.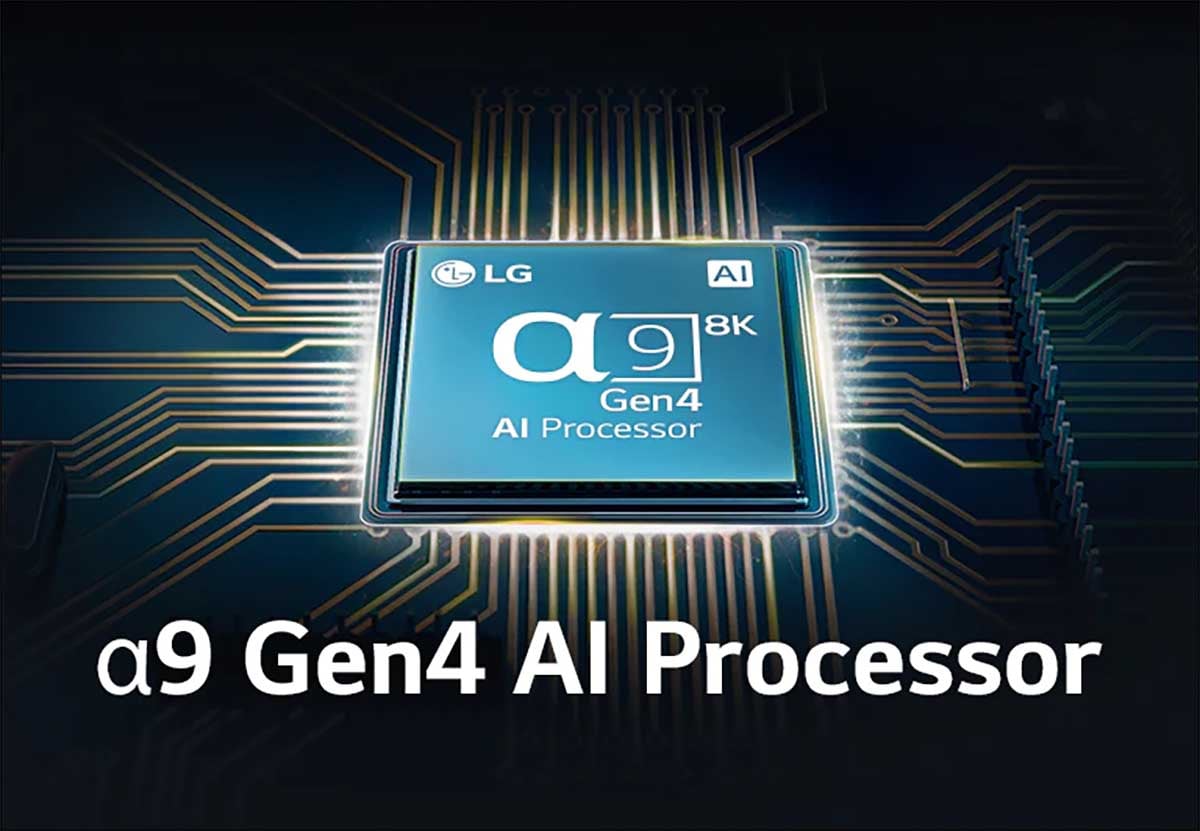 While OLED panels are recognized as one of the best, OLED Evo incorporates a new light-emitting element that improves the overall brightness and color range while maintaining the high contrast ratio already found in OLED panels. With LG, we can know that each self-emitting pixel in OLED Evo produces more light than a regular OLED, and also has better red, blue brightness, and green elements.
OLEDs have always excelled in contrast, but are not as bright as LCD screens, making it difficult to resist glare in rooms with plenty of natural light. Therefore, the brightness boost claimed by the LG G3's new OLED Evo panel will be a key performance concern going forward in the review. If it can deliver brightness beyond other OLEDs and maintain the premium image of OLED panels, it will be a strong contender in the high-end TV market.
LG G3 TV Review: Design​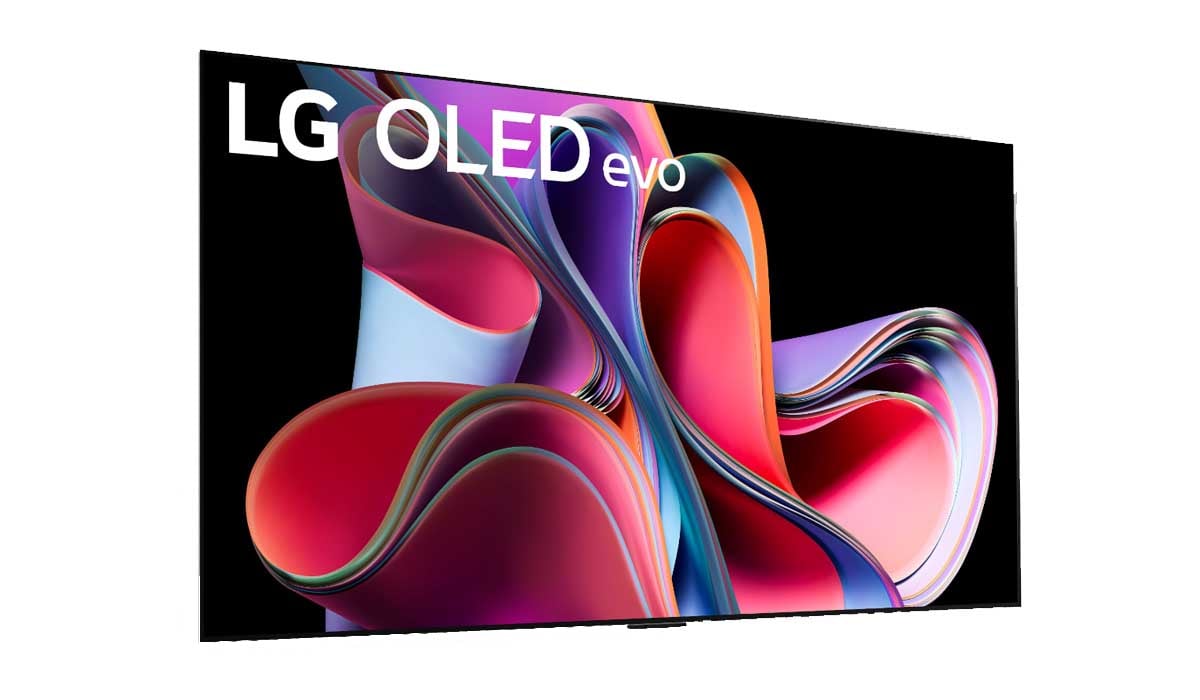 LG G3 continues the TV aesthetic design with the One Wall design (now renamed Zero Gap Design) that ensures wall mounting without visible gaps, so it will look great if you mount it on a wall. At the same time, its thin, sleek bezel doesn't draw too much attention when you're watching the TV and blends in well with the environment.
LG G3 is made of a lightweight composite fiber material that reduces the weight of the TV so you get a slim and lightweight TV that will be easier to install.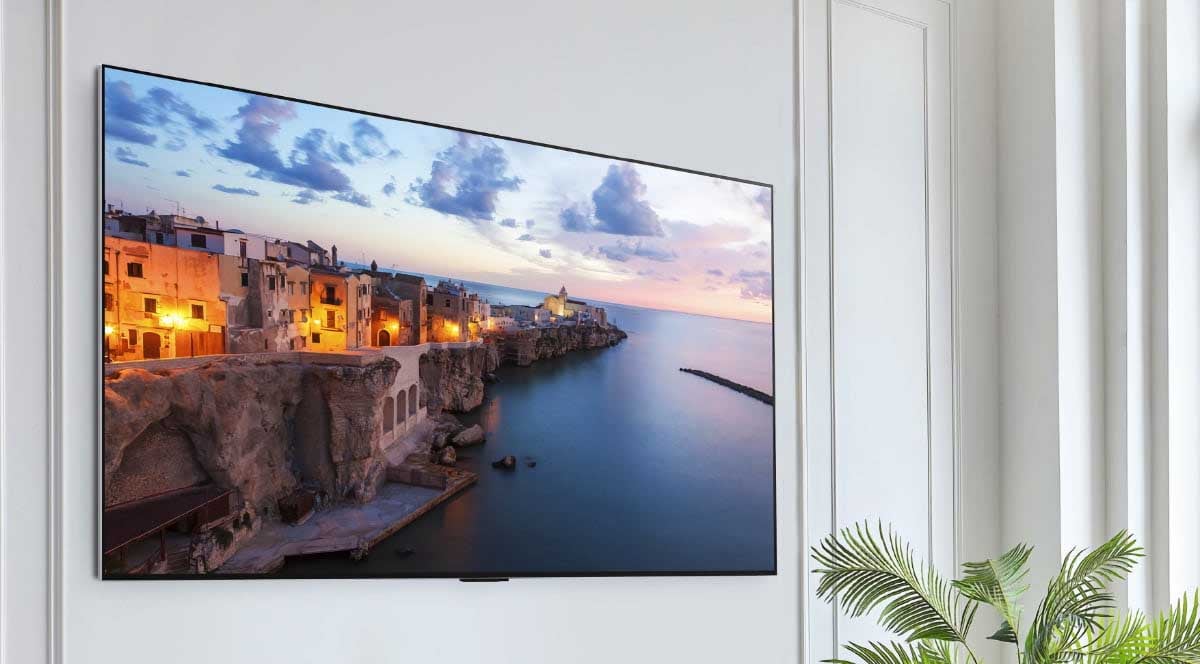 It's worth noting that if you don't want to hang the TV on the wall, you'll need to purchase the LG-specific stand separately. The quality design of this TV will also be perfect for standing in your room.
This 2023 OLED Evo TV is available in 55", 65", 77", 83", and in the European market, a 97" option. However, the brightness of the OLED panels should vary by size. It is reported that the 55, 65, and 77" G3 can provide 70% more brightness than regular OLED, but the larger models will be 30-40% brighter.
LG G3 TV Review: System and Smart Features​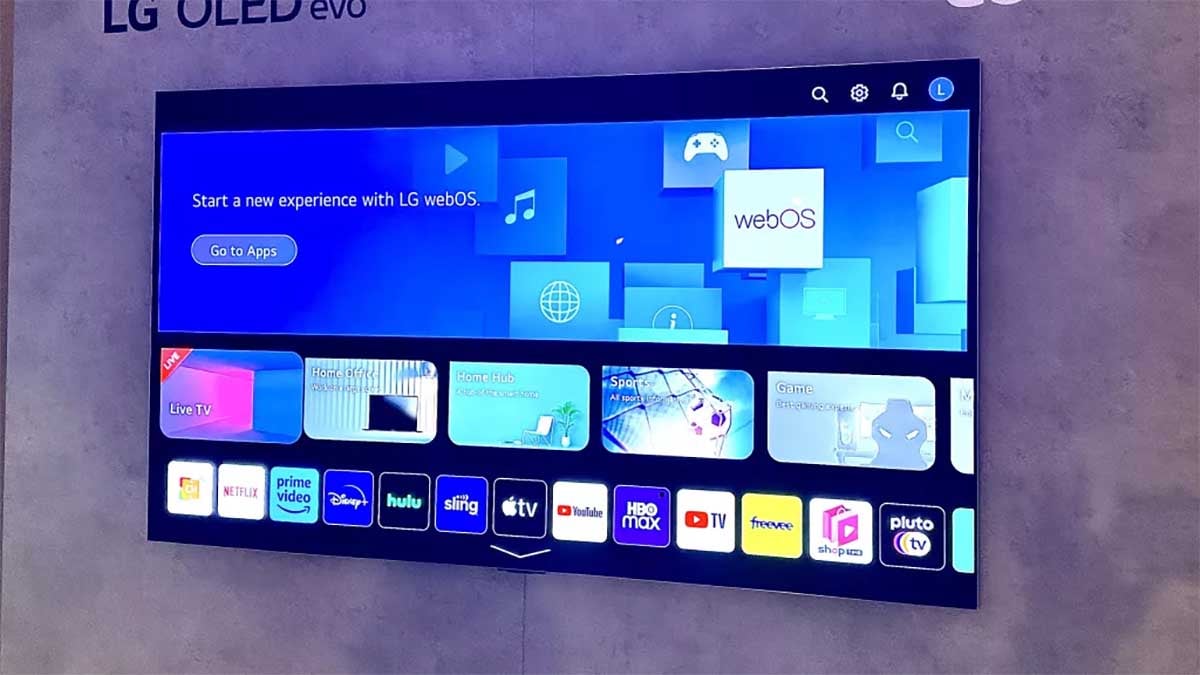 The LG G3 OLED TV runs the latest WebOS 23, a new system with a redesigned user interface that allows users to access streaming services faster. It also offers the new Quick Cards, which allows users to quickly access the services and content they need by content category, such as games, sports, home office, etc. The new WebOS offers more personalized recommendations and services, and users can customize settings based on their usage habits.
The LG G3 TV is rich in connectivity, offering four HDMI 2.1 ports and three USB ports to meet your connectivity needs. It offers gaming features including HDMI VRR, FreeSync, and G-Sync to be compatible with next-generation consoles. It has a very low input latency to provide a great gaming experience, making it a great choice for a gaming TV.
LG G3 TV Review: Summary​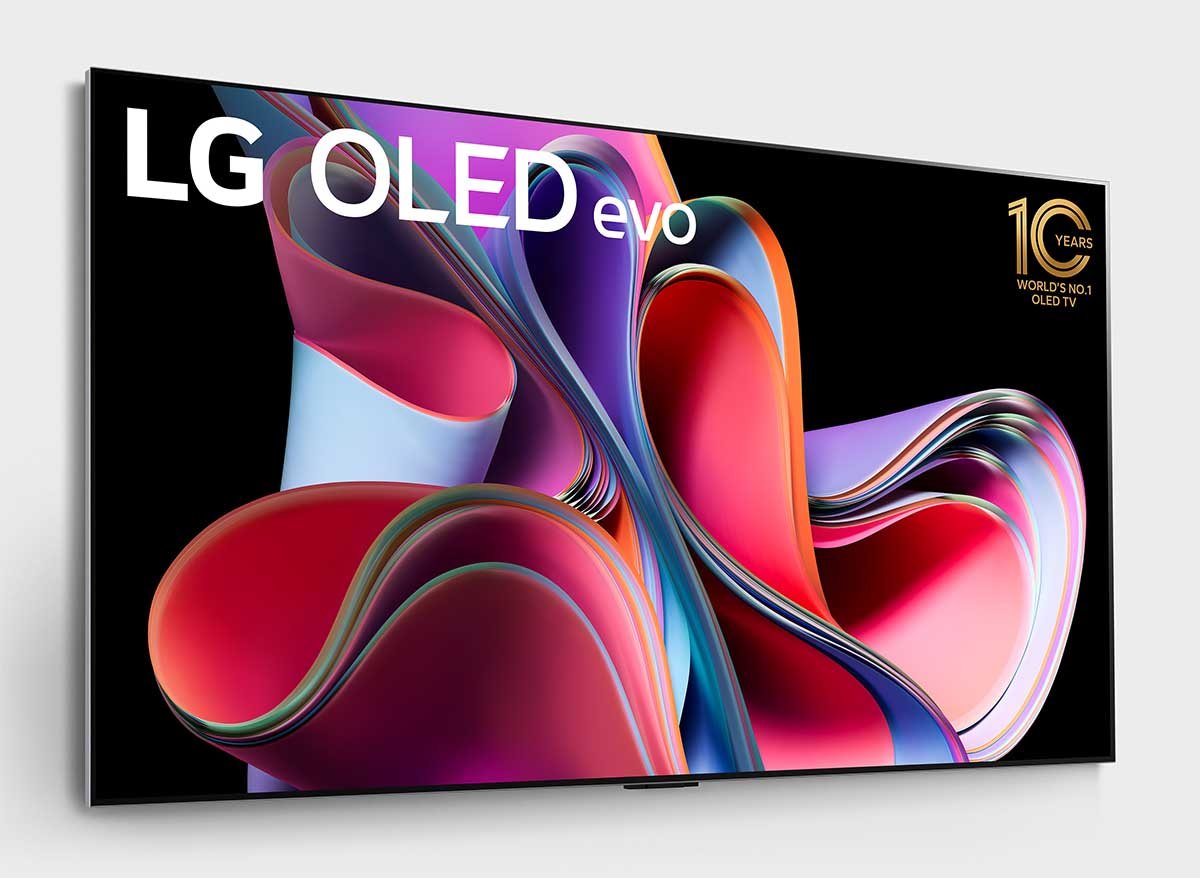 Although it hasn't been officially released yet, you can expect the LG G3 to be one of the best OLED TVs of 2023. Its OLED Evo panel and brightness from Brightness Booster Max technology will make it highly competitive among OLED products, coupled with the new WebOS and rich gaming features to look forward to. Before its release, you can refer to its predecessor LG G2 review, refer to
Sony X95K vs LG G2
and
LG G2 vs Samsung The Frame 2022
.
Last edited: