LG Z2 OLED 8K TV has attached a lot of attention in 2022 as one of the high-end TVs. It is available in 77'' and 88'' sizes both in the US and UK. Here is the specification of LG Z2, and let's see how the LG Z2 Review goes.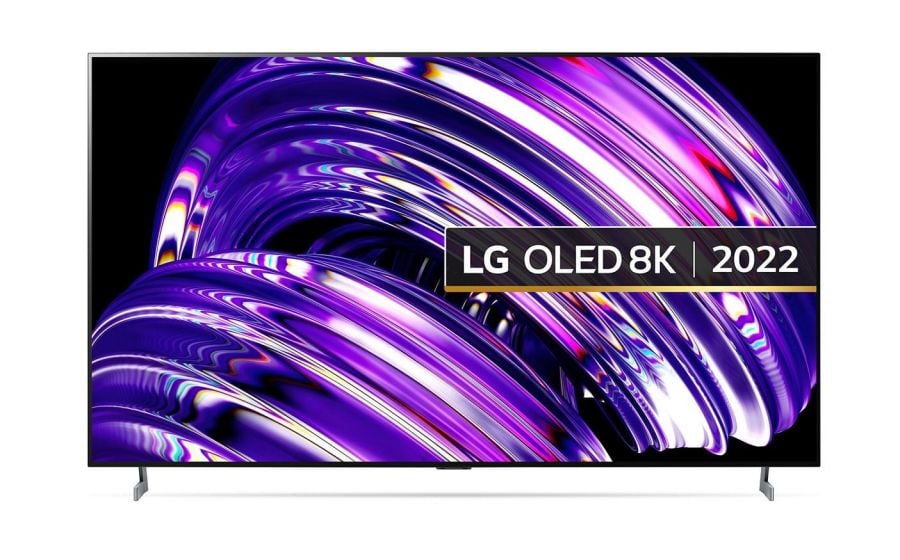 Model Name
LG Z2 8K OLED
Year
2022
Available Size
77''88''
Display tech
OLED
Panel type
WOLED
Reflash rate
100/120 Hz
Resolution
7680*4320(8K)
Processor
α9 Gen5 AI Processor 8K
Operating System (OS)
webOS Smart TV
HDMI
4 (4x HDMI 2.1)
USB
3
ALLM
YES
Bluetooth
5.0
WIFI
WiFi 5 – 802.11ac
Speaker
4.2 60W
Dolby Atmos
YES
Dolby Digital/Digital Plus
YES/YES
Dolby AC-4
YES
HDR10/HDR10+
YES/YES
AirPlay2
YES
HomeKit
YES
Assitant
(Google Assistant, Alexa
Special Feature
Game Optimizer / Dashboard
Gallery (77"), Floor stand (88")
Always Ready
1. LG Z2 Review Appearance​
The LG Z2 has a surprisingly slim design, and you can integrate it perfectly with the wall. Alternatively, it offers a floor stand so you can easily sit the giant 88-inch TV in the living room.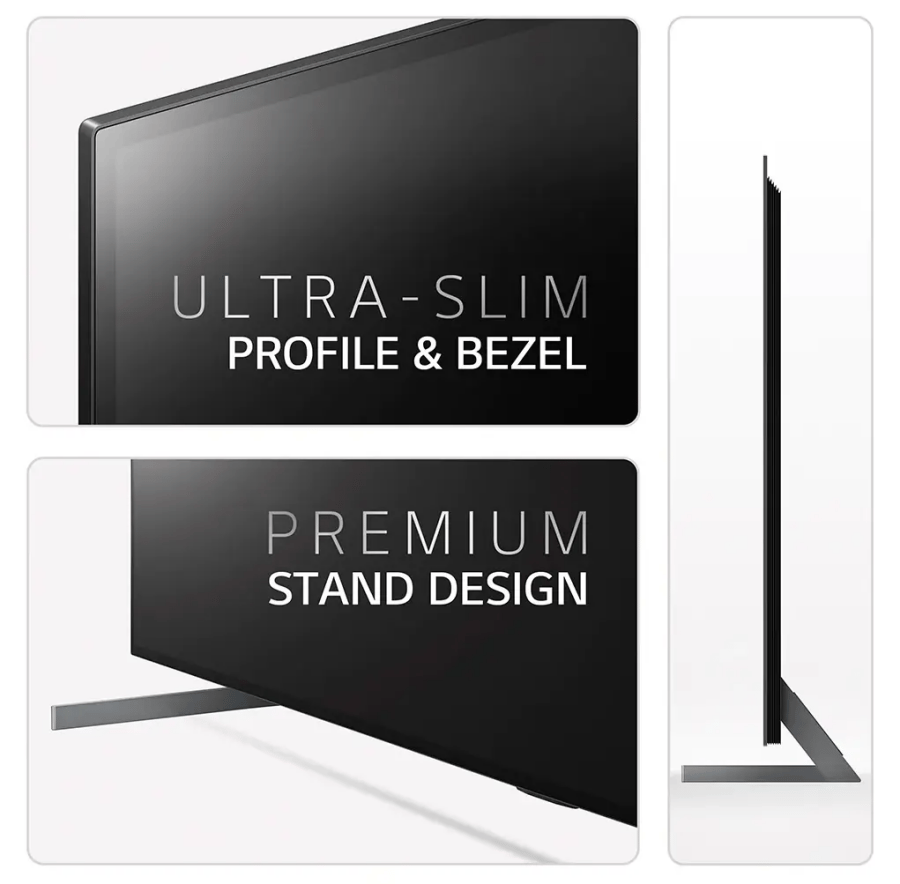 2. LG Z2 Review Remote control​
The LG Z2's remote is bright white and looks simple and elegant. The key setting is very simple and practical. It even has dedicated buttons for popular streaming platforms like Netflix, Disney+, etc., so you can easily control the TV platform and navigate to your favorite shows.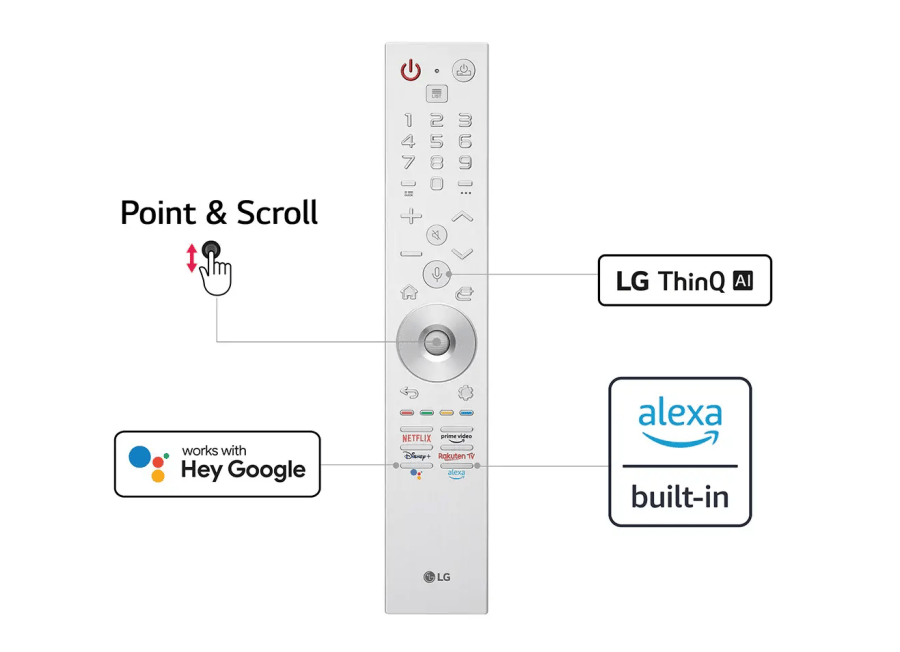 3. LG Z2 Review Picture​
As the top configuration model of the LG TV brand, the LG Z2 uses self-illuminating OLED display technology(
QD-OLED vs. LCD vs. OLED vs QLED Pros and Cons
), and the ultra-high 8K resolution can provide the most realistic and delicate picture. The LG OLED Z2 combines the deep color of a self-illuminating OLED with the breadth of 8K, plus 33 million pixels of independent light emission, and its picture display makes it feel like watching real life.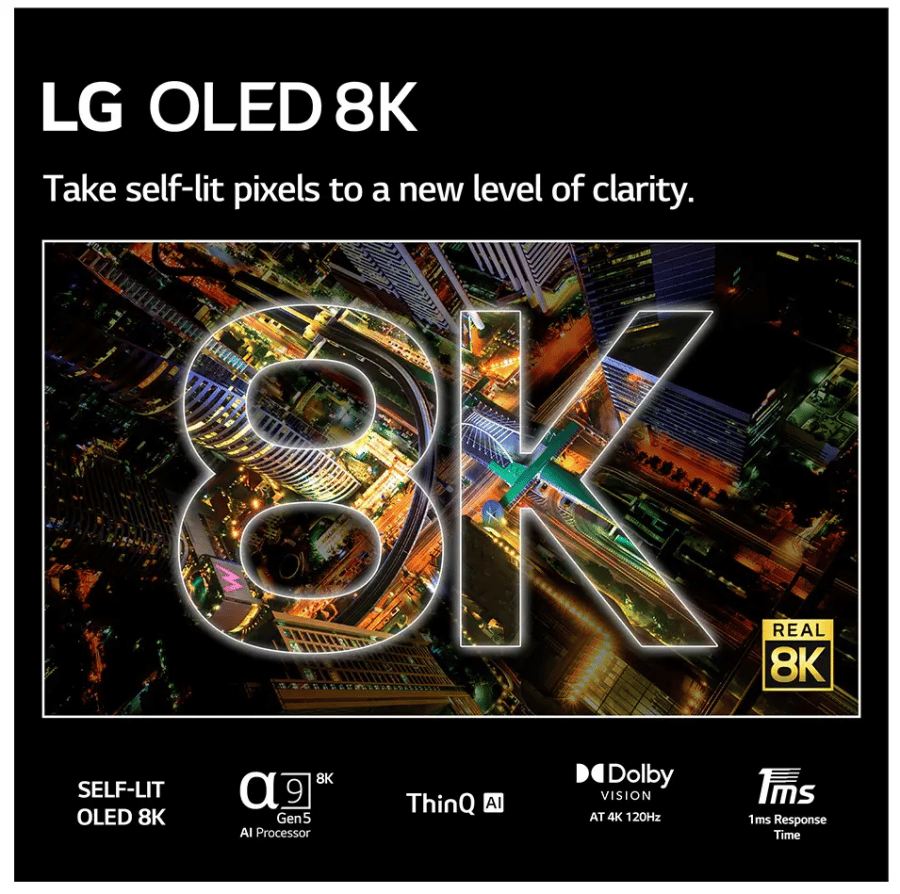 Plus, its ultra-high contrast ratio brings out more detail. Self-emissive pixels achieve the deepest blacks with no backlight to attenuate their effects, resulting in crisp contrast in every light. Visuals are sharper, so you can pick out fine details that your eyes would normally miss.
4. LG Z2 Review Sound​
The LG Z2 has 60W speakers, and its α9 Gen 5 AI processor can mix 2-channel audio into virtual 7.1.2-channel sound. You can feel the action and chaos around you like a TV protagonist, immersed in a movie scene.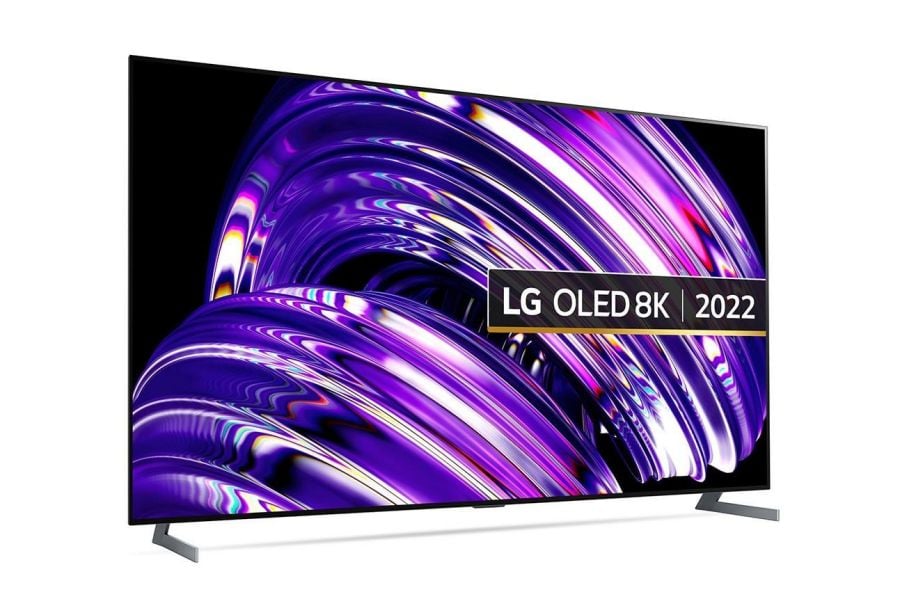 5. LG Z2 Review System​
As the brain of the TV, the LG Z2's system uses the α9 Gen 5 AI processor. It uses body and object enhancement to detect and sharpen people and objects in the frame. Its artificial intelligence and web-based operating system can set up profiles for everyone in the home to quickly get back to their favorite TV series and receive tailored news and sports updates.
6. LG Z2 Review Connectivity​
The LG Z2 has 4 HDMI2.1 interfaces, which can be said to be the most top interface configuration in the current TV. In addition, it has 3 USB ports, as well as network cables.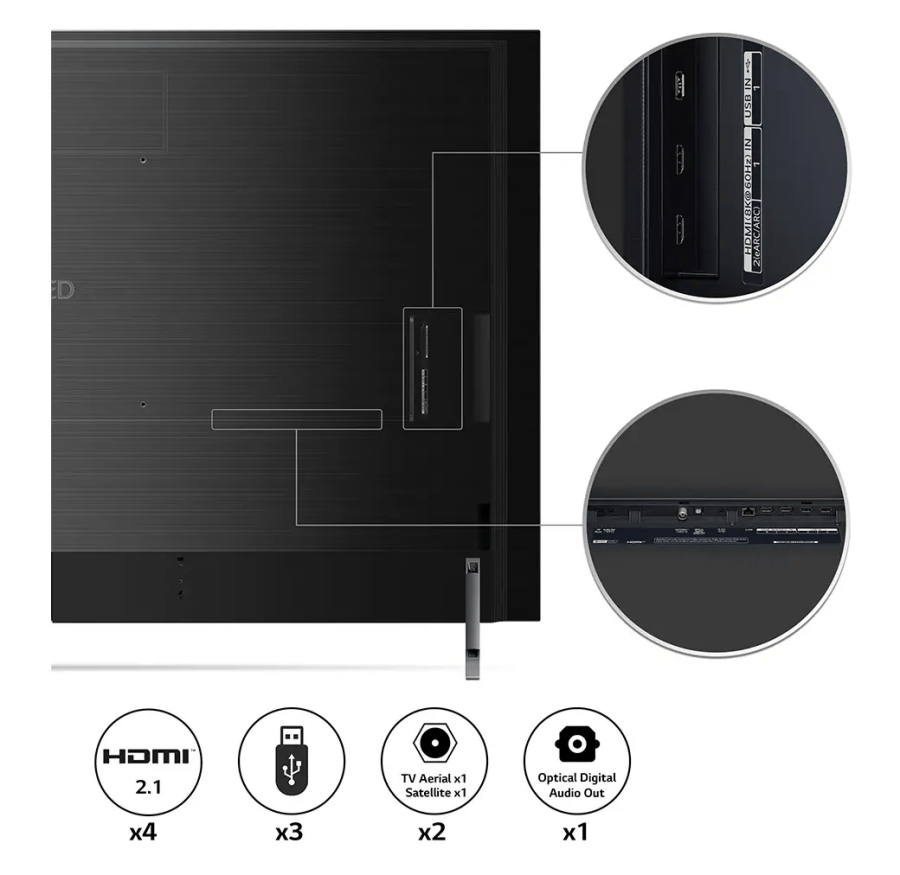 7. LG Z2 Review Summary​
Overall, the LG Z2 represents LG's best TV of 2022, and it's also one of the best TVs on the TV market. With its HDMI2.1 interface, 8K resolution, 120Hz refresh rate, and smart system, you can almost enjoy the best TV experience on the market.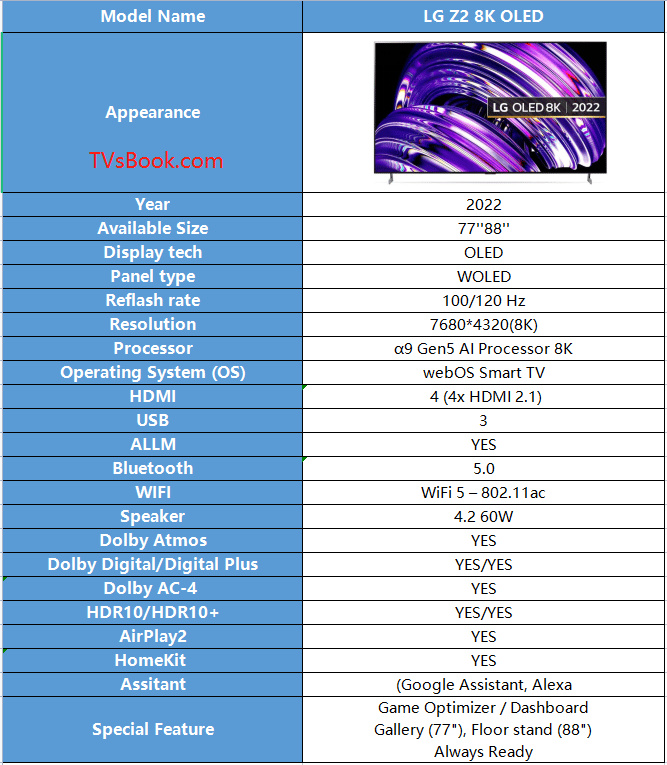 Last edited: