With the continuous development of technology, the forms of TV are becoming more and more diverse. Previously, Xiaomi released a transparent TV, and recently, Panasonic exhibited a semi-wireless TV prototype at IFA in Berlin. Is this Panasonic Semi Wireless OLED TV good?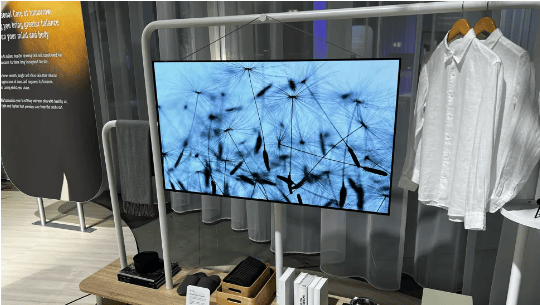 Separate wireless connection box​
This Panasonic OLED TV prototype comes with a separate wireless connection box to which the user can connect the relevant cables. Between the TV and the wireless connection box, data is transmitted wirelessly, and up to 4K images are supported. Although the TV still needs a power cord for power supply, users can hide the power cord in other ways, such as hanging the TV like a painting.
Modern Design Appearance​
Panasonic's OLED TV prototype uses a 55-inch OLED screen and weighs 10kg, making it thinner and lighter overall. While the technology used in this TV isn't groundbreaking, when combined it feels modern. It is hoped that in the future, the TV can completely solve the power cord and complete the power supply through wireless charging.
Various Ports for Connectivity​
In addition, the TV is also equipped with the relevant interface, although the user can carry out wireless data transmission through the connection box. It includes two HDMI interfaces and two USB interfaces, one HDMI interface supports eARC transmission of audio, and the other HDMI interface supports 4K 120 frame picture transmission.