No matter which movies we think of as the top ten of the year, no matter whether our favorite movies are on the list or not, the 9 movies below undoubtedly have their huge shining points.
1. Pain and Glory
Director: Pedro Almodovar
Starring: Antonio Banderas, Penelope Cruz
This is "Rome" and "My Childhood" belonging to Almodovar. It is an affectionate look back on the unforgettable fragments of his life. This time, Almodovar has less sadomasochism and more tenderness. The impoverished childhood, the dizziness at the beginning of love, the attachment to maternal roles, the reluctance of homosexual lover and the pain of not being able to make movies when the body is deteriorating are all real and moving.
2. The Irishman
Director: Martin Scorsese
Starring: Robert De Niro, Al Pacino, Joe Pessi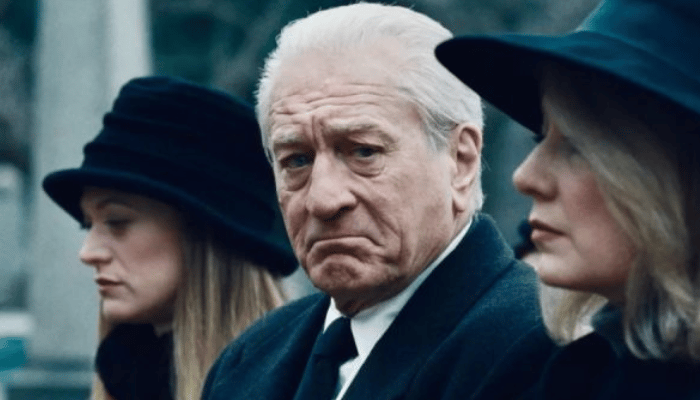 This 209min long movie tells the wonderful history of American gangsters in the 1960s! Scorsese has made so many gangster movies, this one is the least passionate and the most suspicious of life. The desolation and helplessness after getting old is embarrassing. The movie is surprisingly humorous. Although the overall tone is heavy, it is not dull overall. In addition, what is more exciting than the three celebrities performing on the same stage again?
3. Once Upon a Time in Hollywood
Director: Quentin Tarantino
Starring: Leonardo DiCaprio, Brad Pitt, Margot Robbie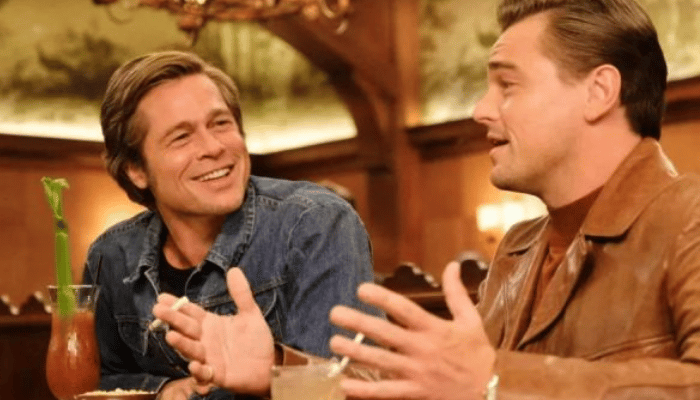 Still full of Quentin characteristics, violence, eroticism, crime, absurd history, ubiquitous cold humor, California's sun and small towns are impressive. Various elements are mixed together, compact but not scattered, entertainment and artistic expression are very accurate, you can see Quentin's breakthrough and ambition, there are surprises and inheritance. Leonardo and Pitt seem to be quite suitable for this kind of role, and they work together relatively well.
4. Marriage Story
Director: Noah Baumbach
Starring: Scarlett Johansson, Adam Driver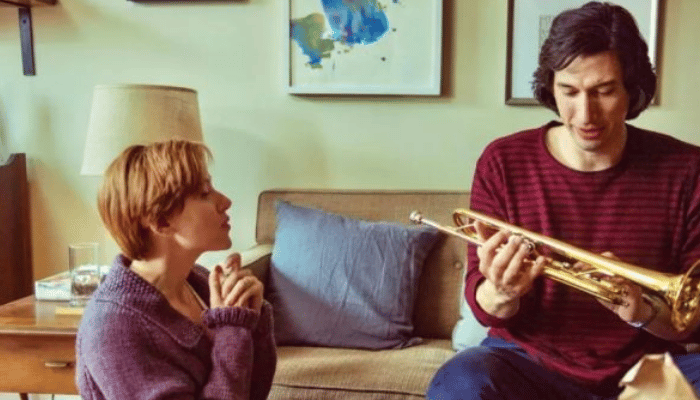 The story focuses on the couple Nicole and Charlie. Charlie is an independent theater director, and Nicole is an actress with lofty ambitions, but the couple's artistic pursuits have led to each other's distance. There is no right or wrong in marriage, but the fragmented perceptions and misplaced expectations alienate each other. It is difficult for an artist and a good husband to become one person. This film is strongly recommended for all young literary and artistic women who like artists.
5. Litttle Women
Director: Greta Geweig
Starring: Saoirse Ronan, Emma Watson, Timothy Chalamet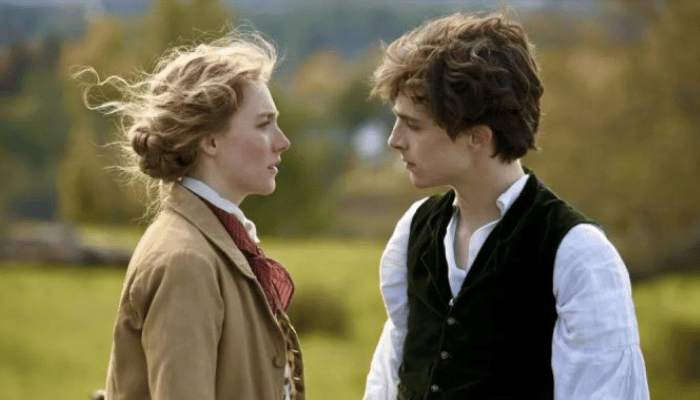 Little Women
is adapted from the classic masterpiece of the same name. It tells the inspirational story of a family of four independent women who stick to themselves and strive to pursue their dreams. The new version of
Little Women
created by Greta Gerweger, an Oscar-nominated female director for best director and best screenwriter, is not only true to the original setting of the novel, but also extends the story to a certain extent. This makes it more perfectly fit the cognition of women in the contemporary era.
6. Parasite
Director: Bong Joon Ho
Starring: Song Kang Ho, Lee Sun Kyun, Choi Woo-sik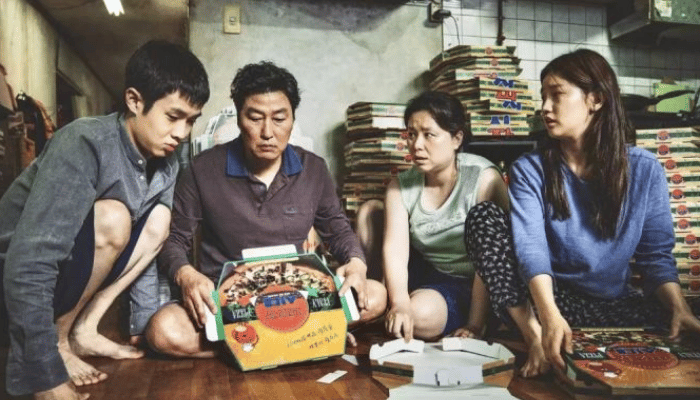 The
Parasite
talks about the gap between the rich and the poor in Korean society, but it doesn't talk about class struggle. The rich are kind and calm because they have money. They can't see the parasites under their eyelids at all, because the rich don't need to fight for them. Winner. Among the poor, there are groups that blindly worship the rich, settle for the status quo, and do not want to change their class attributes. It's just that people like the protagonist who want to change the status quo grab the benefits of the lower class. No matter how hard they are, they are still in the parallel world of the rich, and they end up working hard to become a more indecent group.
7. Knives Out
Director: Ryan Johnson
Starring: Daniel Craig, Anna de Armas, Toni Colette, Chris Evans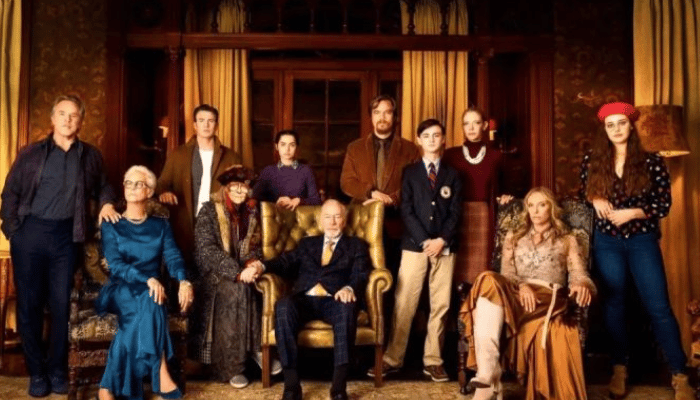 Regal novelist Howard Slobby was found on the second day of his 85th birthday in a bizarre suicide at his manor, leaving behind hundreds of millions of inheritance. The prestigious great detective Blanco was hired by anonymous individuals to investigate the truth of the case. It can be regarded as the best detective reasoning film that Hollywood has seen in the past two years. The whole design of reasoning and reversal is very careful, and you can never guess the truth until the last step is truly achieved. There are several types of conversions in the middle, which is also very thoughtful. At the same time, it is a reasoning film on the surface, and there are various political metaphors behind it.
8. Dolemite is My Name
Director: Craig Brewer
Starring: Eddie Murphy, Wesley Snipes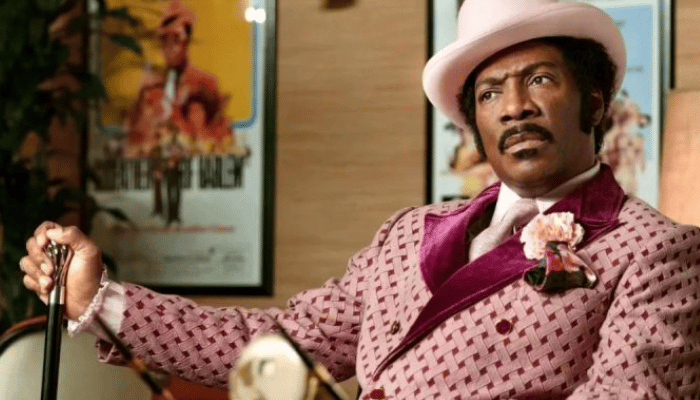 ​
An elderly Rudy's dream pursuit in Los Angeles is not smooth. His rhyming and nasty rhyming jokes, which he found a new way, were extremely popular. He was not satisfied that he could rely on this business to maintain a decent life, he actually wanted to make a movie. This is a movie about a dream chaser, a story about how a person who loves movies pursues his movie dream. His movies are not mainstream, but he shoots what he likes, and some groups like his movies.
9. Hustlers
Director: Lauren Scarfalia
Starring: Wu Tianmin, Jennifer Lopez, Julia Stiles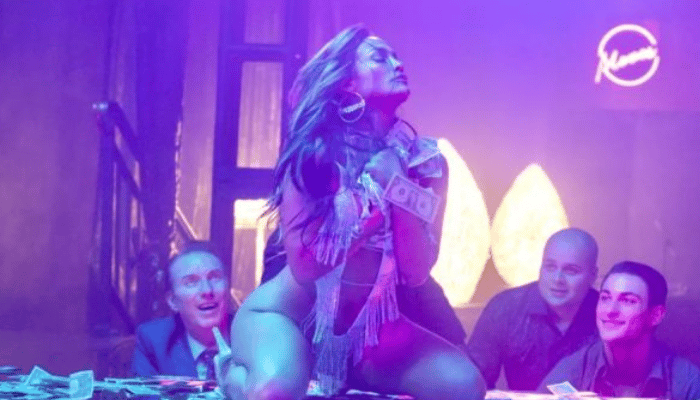 This movie made me want to throw money on Jennifer Lopez, and it was really worth the fare! There has never been a movie film that gave Strip club such a comprehensive, detailed display before and after the stage, on and off the stage, with a large scale and a high degree of restoration. Jennifer Lopez is still in such a good shape at this age. I really admire her. The angle of the story is very novel. It was an eye-opening experience.
Last edited: