Samsung The Frame 2022, which was first introduced to everyone at CES 2022, is finally available for purchase, a QLED TV that has been gathering a lot of anticipation. Before that, The Frame 2021 was a very popular TV. This article will compare the Samsung The Frame 2022 and Samsung The Frame 2021 to see what upgrades have been made to this new product.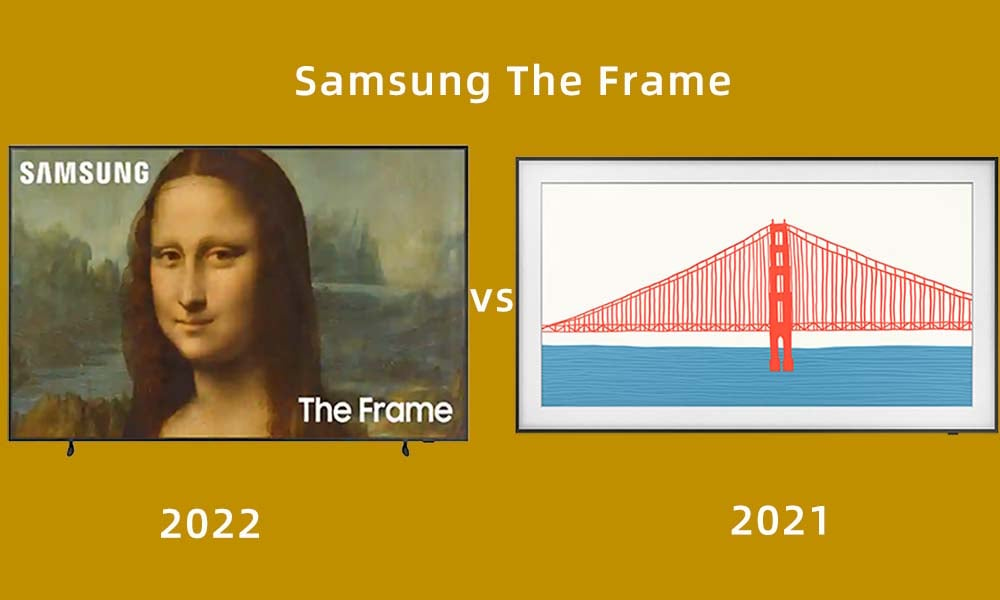 1. Appearance

​

Last year Samsung launched its groundbreaking The Frame wall TV series with an artistic picture-frame design concept, which is a TV set when turned on and a picture frame in a gallery when closed. This very artistic TV has received a lot of popularity. So this year Samsung further launched a new generation of The Frame wall series, Samsung the Frame 2022 adds a

matte LCD panel

for reducing reflections, making the TV look more similar to a canvas.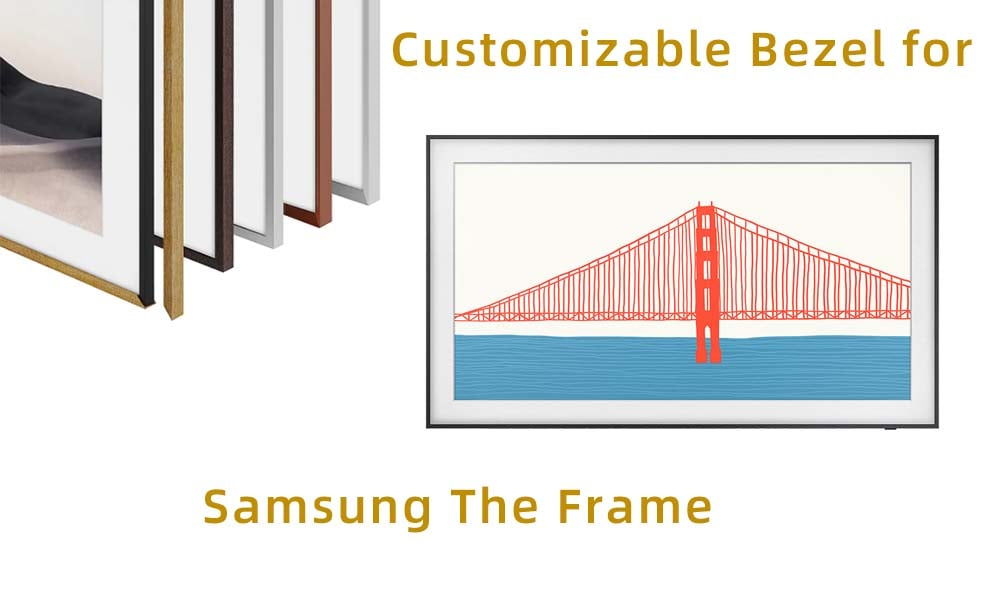 The new
Matte display
provides more effective anti-glare, anti-reflection and anti-fingerprint protection.
Of course the best feature of Samsung The Frame is its artistry. You can find 1600+ digital artworks from the Art Store on the Frame to decorate your home. Besides, you can customize the bezel to make it more artistic.
2. Picture

​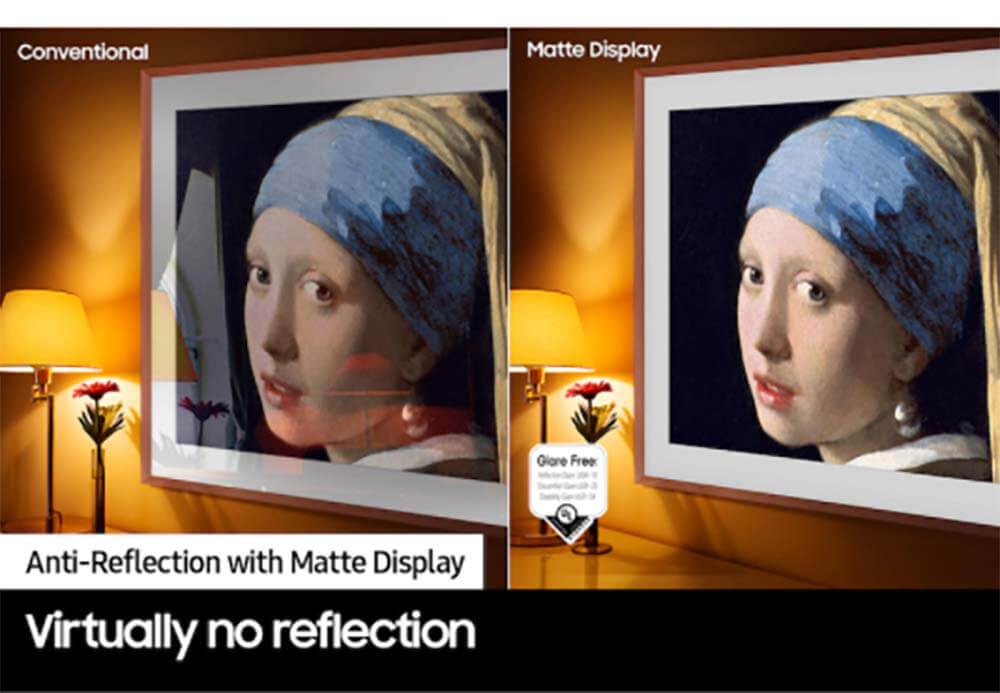 ​
In addition to its artistry, Samsung the Frame is well equipped. As 4K QLED TVs, the Frame 2022 and the Frame 2021 both support HDR 10+ with a refresh rate of 60Hz, which isn't too good, but refresh rate isn't the only metric for judging picture quality.
3. TV Platform

​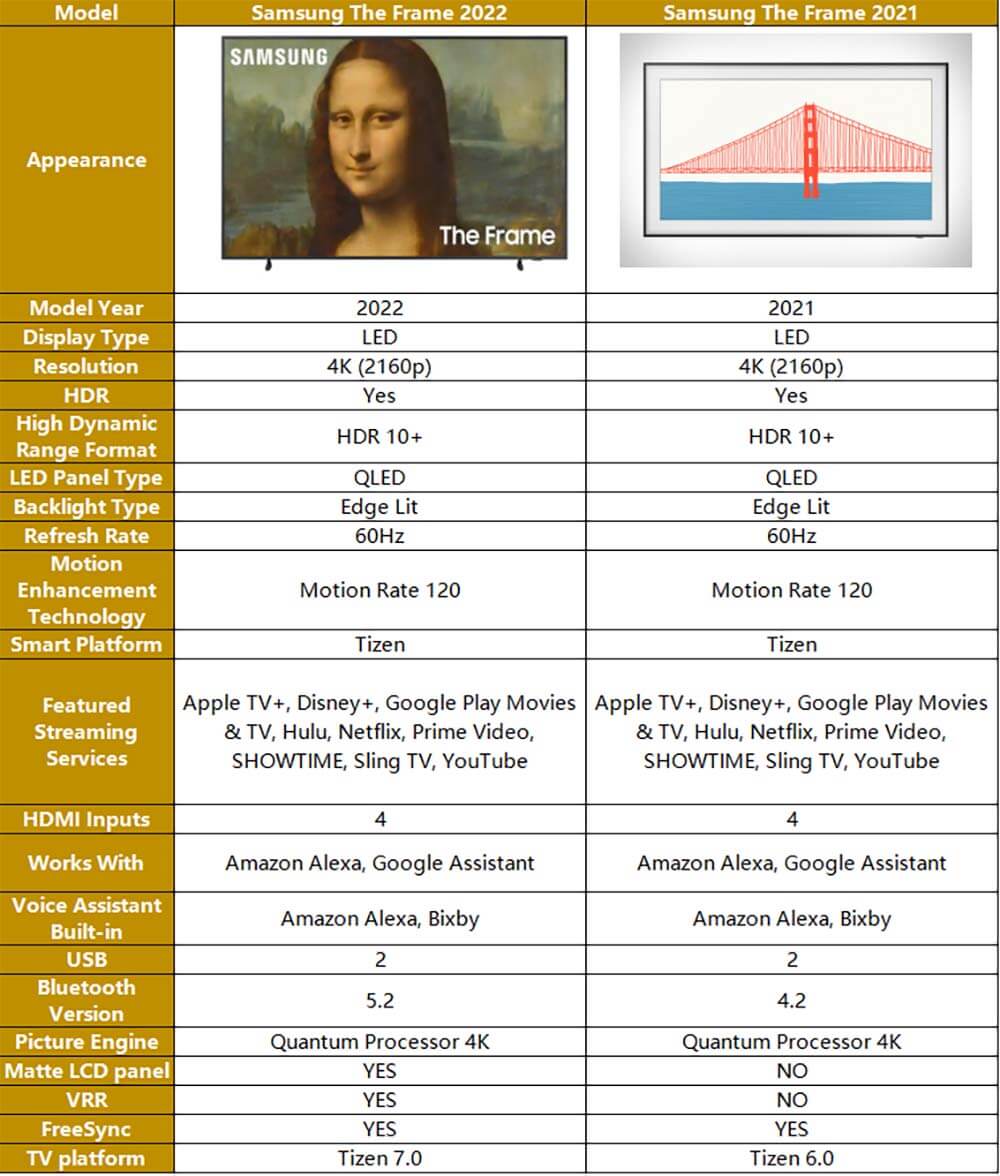 ​
As always, Samsung the Frame uses the in-house developed Tizen system, but the Samsung The Frame 2022 features the newly designed Tizen 7.0, which has a new screen with a new Game Center and sidebar menu. And The Frame 2021 comes with Tizen 6.0.
(WebOS vs. Android TV vs. Tizen OS)
In addition, there is a small difference in that The Frame 2022 supports Bluetooth 5.2, while the Frame 2021 supports Bluetooth 4.2
Summary

​

Samsung The Frame 2022 and 2021 overall configurations are similar, the biggest difference is that the 2022 uses a new Matte LCD panel, which prevents reflection and glare.
Last edited: