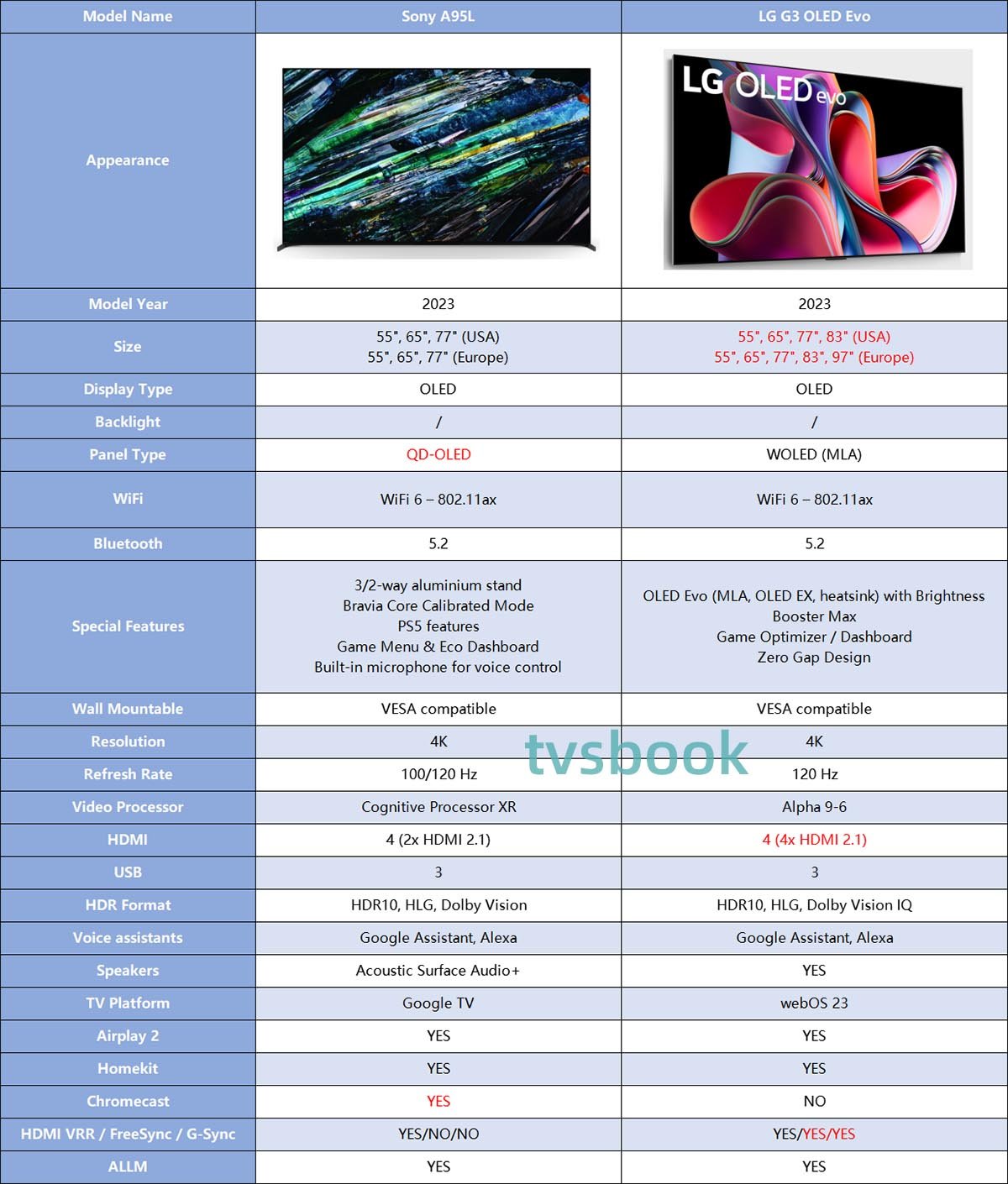 This article will compare Sony A95L VS LG G3 TV.
Sony has been expected to launch new TVs after its absence from CES 2023. Therefore, when Sony's 2023 lineup was announced a few days ago it attracted widespread attention(See
Sony 2023 BRAVIA XR TV
).
Among them, Sony A95L is the successor of the Sony A95K, the flagship QD-OLED product in 2023. Meanwhile, LG G3, the flagship OLED, has made many improvements and upgrades compared to last year's product. Let's compare the difference between these two TVs.
Sony A95L vs LG G3: Picture Quality​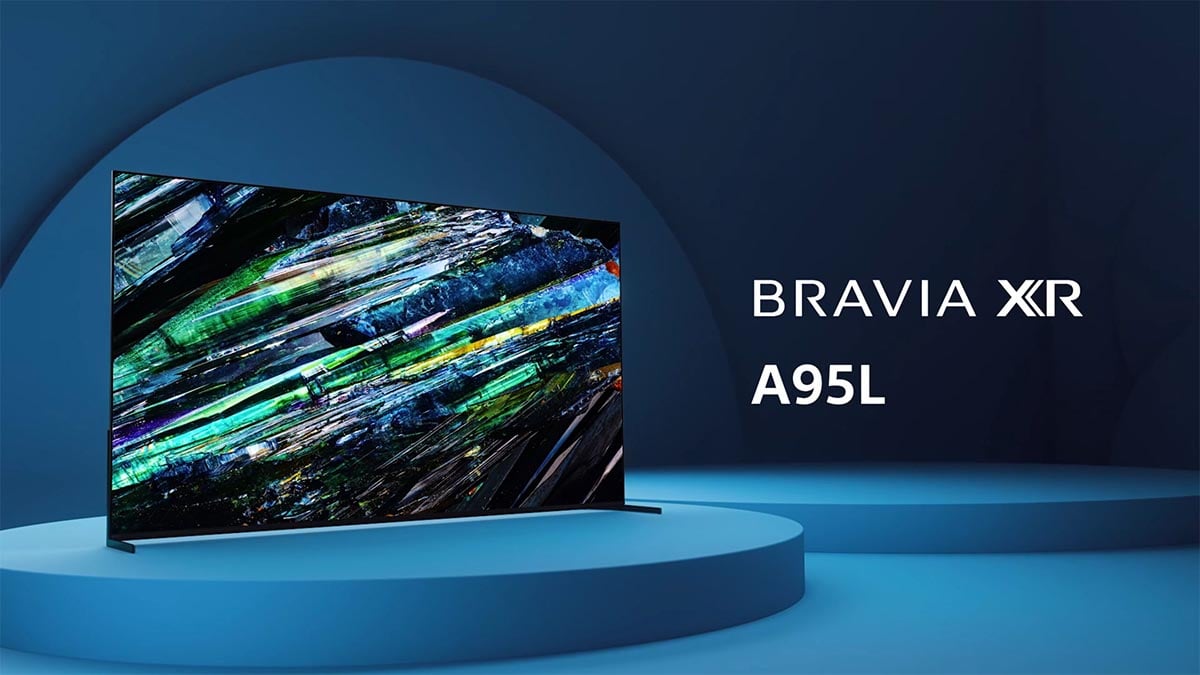 One of the first QD OLED TVS, SONY's A95K boosts brightness and picture quality by adding a layer of quantum dots to the screen, making it one of the most popular TVS of 2022. Its successor, the A95L, brings a new and upgraded QD-OLED, which is expected to provide high picture quality.
SONY added heat sinks to the second-generation QD-OLED panel and customized thermal analysis via the Cognitive Processor XR on the TV. So it reduces energy consumption while improving panel efficiency. According to SONY, the peak brightness of the A95L will be 200 percent higher than that of the A95K, which will be an amazing brightness.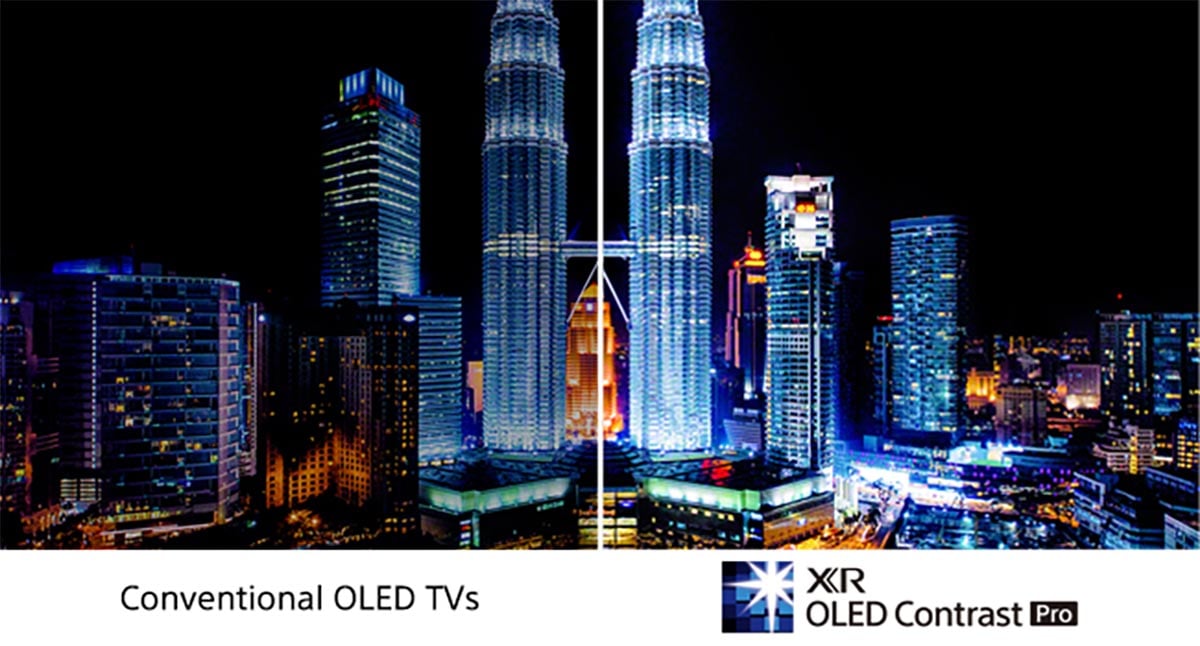 Sony A95L QD-OLED panel will also use new Technologies such as XR OLED Contrast Pro, XR Triluminos Max, XR Clear Image, and XR OLED Motion processing are used to improve the picture quality of your TV.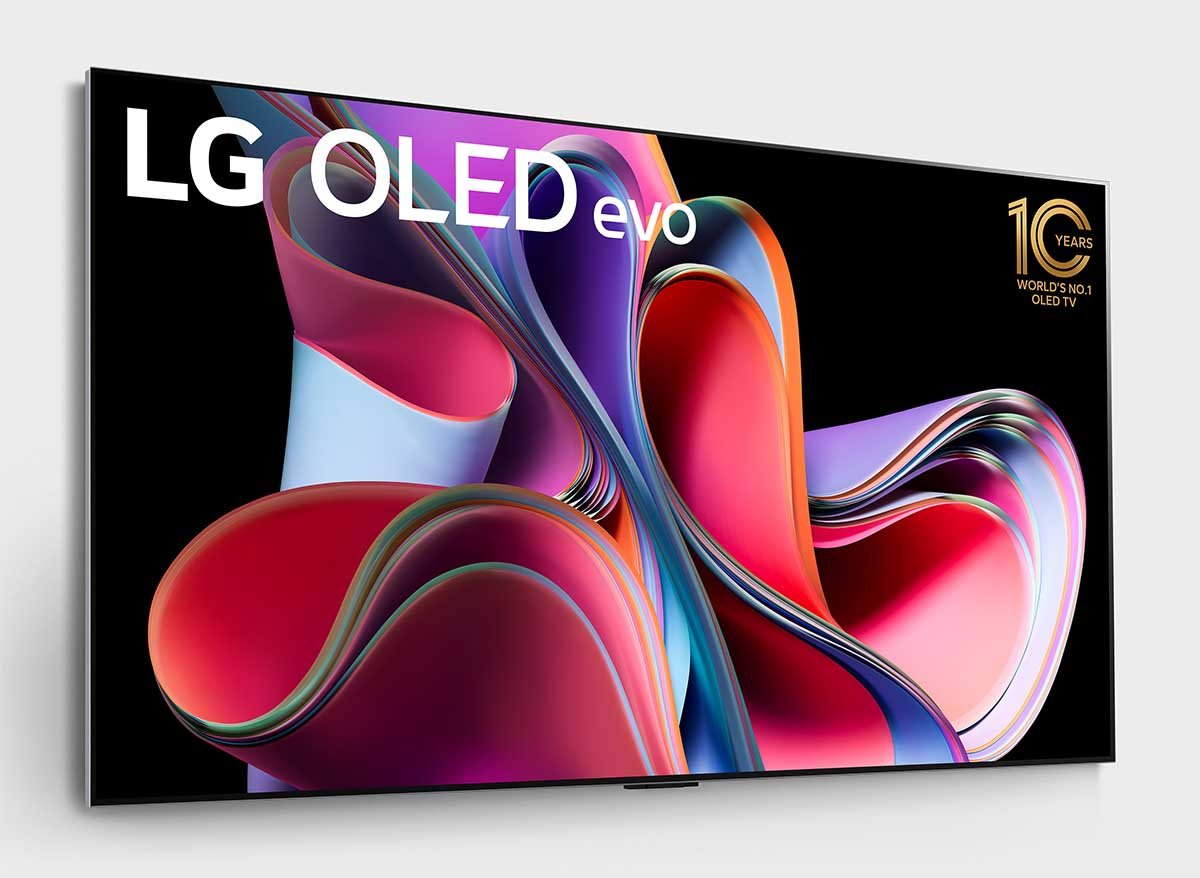 The LG G3 OLED TV is the successor to the popular LG G2, with a new screen upgrade. The LG G3 OLED evo features a new microlens array (MLA) panel that boosts brightness by adding a layer of convex lenses billions of microns in size to a regular OLED panel. Meanwhile, the new G3 uses Brightness Booster Max technology to boost brightness by 70%.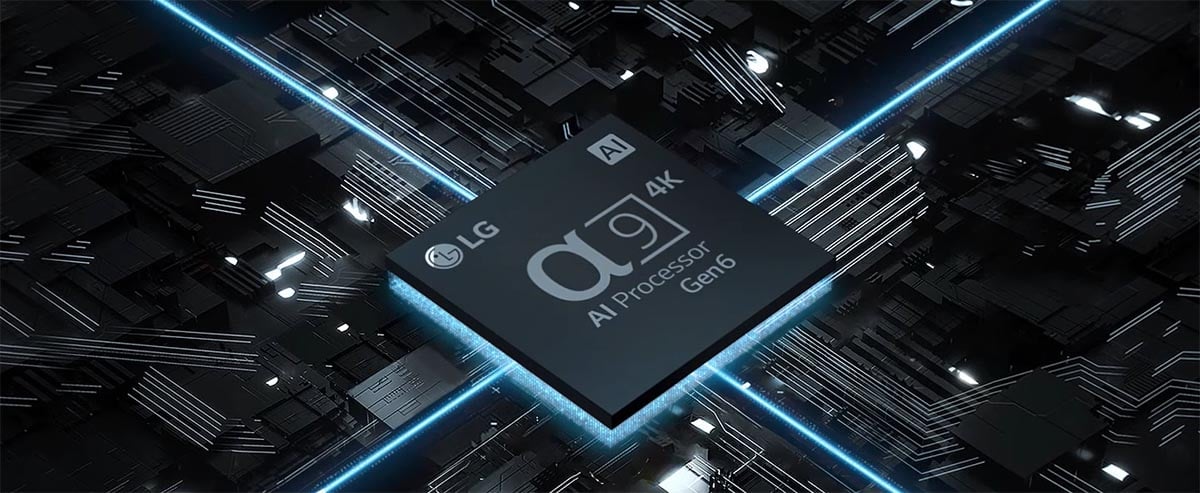 LG G3 TVS is powered by the Alpha 9-6 processor, a brand-new processor that delivers excellent picture color and detail. The processor is designed to deliver more realistic images, and AI Super Upscaling Pro will reduce noise levels and bring the content up to 4K resolution.
Sony A95L vs LG G3: Design​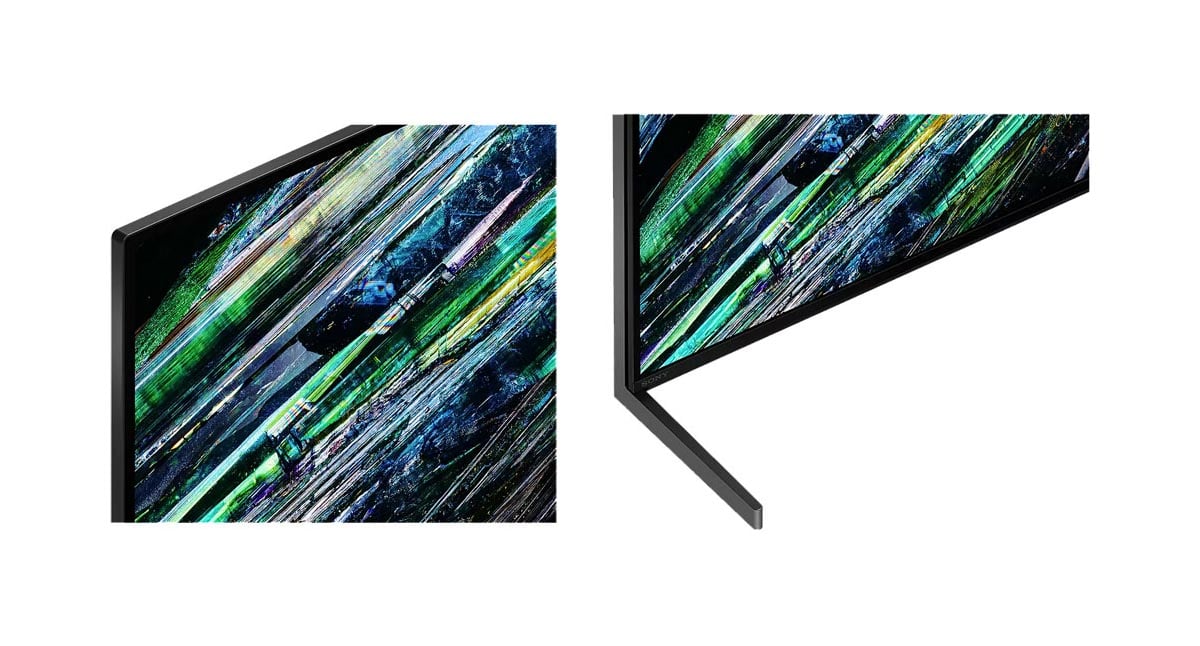 The Sony A95L is a fashionably designed TV that eschews last year's A95K's creative stand in favor of simple thin aluminum legs. The A95L is available in three size options: 55", 65", and 77". Only the 77" model allows the support foot to be mounted in a more central position. All three sizes are available in a wide support foot position and a higher soundbar position.
With slim bezels and panels, the Sony A95L looks sleek and minimalist and is also ideal for wall-mounted mounting.
The LG G3 has a Zero Gap design, and the back of the TV provides a special notch for connecting to a specialized wall-mount bracket, allowing the TV to sit flush with the wall when wall-mounted.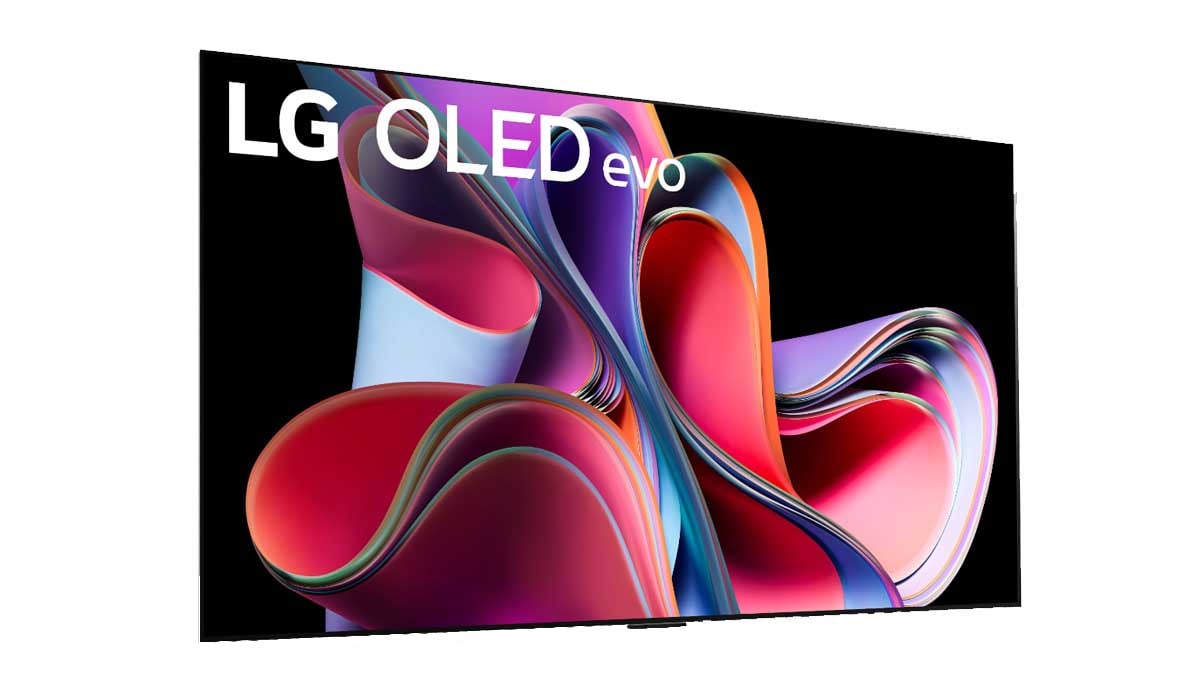 LG dropped the Gallery Series name in 2023, but the G3 still has an artistic design. The frame is made of metal and the panel is so thin that it looks good mounted on the wall. If you want to stand your TV on a desktop, you'll need to buy a separate LG stand.
Sony A95L vs LG G3: Game Features​

The SONY A95L also has good gaming performance. It supports 4K 120Hz and Dolby Vision games. The new game menu allows users to turn the black Equalizer, VRR and more Settings on and off as they like. You can also customize the screen size, which means you can play the game from multiple views.
As a PlayStation 5 company, when your SONY A95L is connected to the PS5, the TV will activate automatic HDR tonal mapping and automatic genre picture mode to optimize your game graphics.
Sadly, only two of the four HDMI ports support HDMI 2.1, which may be disappointing for gamers with multiple high-bandwidth devices.
The LG G3 OLED Evo has four HDIM2.1 ports and supports 4K 120Hz. You can switch between various game types of presets, and it comes with Premium gaming capabilities such as VRR, FreeSync Premium, and Nvidia G-Sync for gaming.
Sony A95L vs LG G3: System​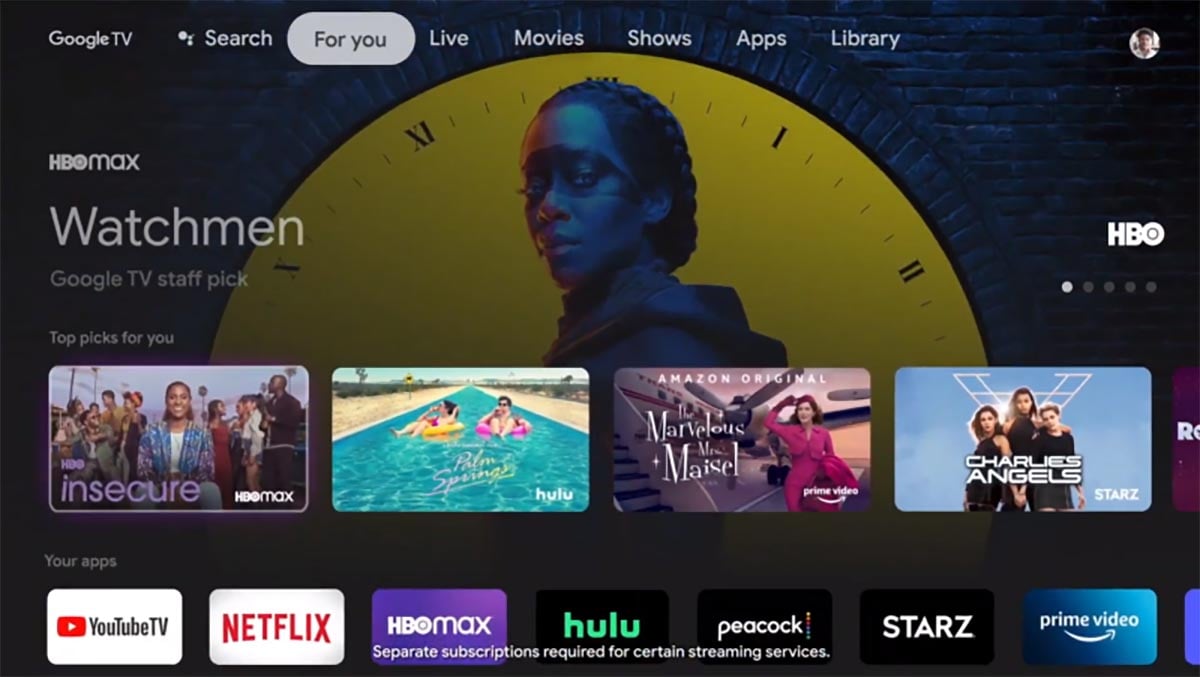 SONY continues to ship Google TV, a smart platform where you can download apps and streaming services from the Google Play store. The Sony A95L also offers Airplay 2, Chromecast and Homekit, which lets you project content from your mobile device onto your TV.
The A95L includes a Sony Bravia Cam for video chatting on Google Meet.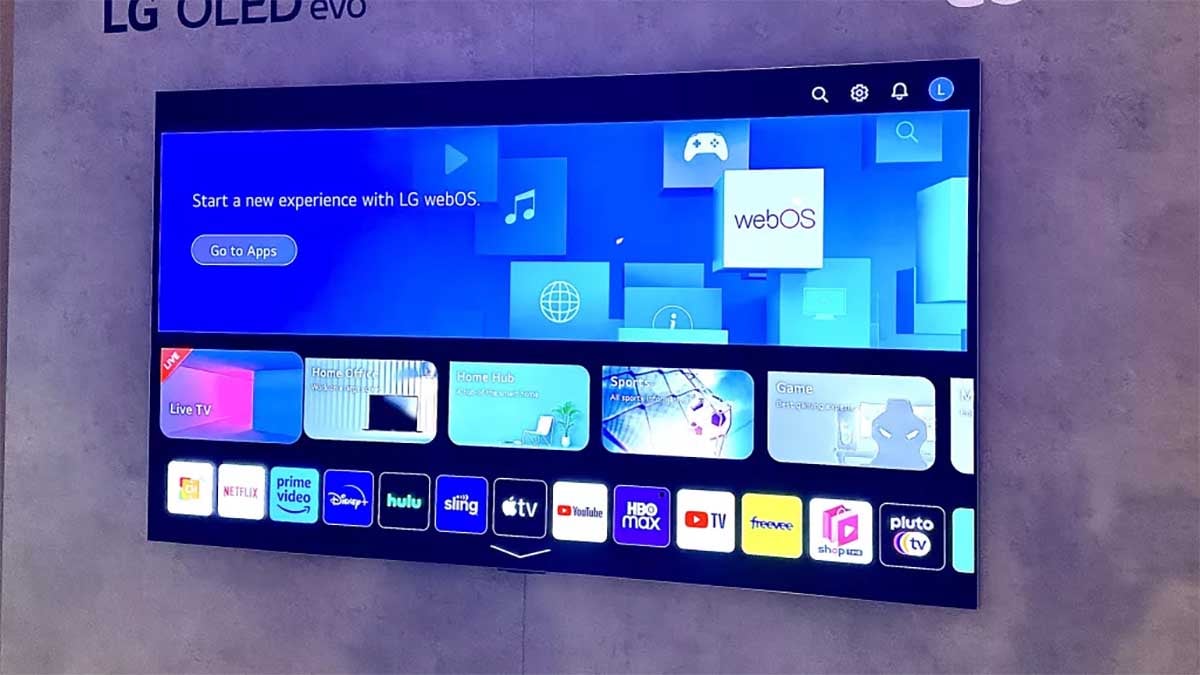 The LG G3 OLED runs the latest WebOS 23, which has a new "Quick Cards" feature that lets you quickly find content options such as games, smart home, home office, and more.
LG offers most of the major streaming services and apps, and you can also project content from your Apple device onto your G2 TV with Airplay 2.
The new TV also features a new photo mode option, the personalized picture wizard. You can do this by selecting your preferred image, and LG's AI will create unique image Settings for you based on your choices.
Last edited: