Sony confirms custom AMD RDNA 2 graphic processor, solid state drive and innovative 3D audio – without showing the new console
PlayStation 5 specifications at a glance
CPU:
x86-64-AMD Ryzen Zen 2, eight cores, variable frequency, up to 3.5 GHz
GPU:
AMD Radeon RDNA 2-based graphics engine, variable frequency, up to 2.23 GHz (10.3 Tflops)
System memory:
GDDR6 16GB
SSD:
825GB, 5.5GB/s read bandwidth (uncompressed)
Game disc:
Ultra HD Blu-ray, up to 100GB/disc
Video out:
Support of 4K 120Hz TVs, 8K TVs, VRR (specified by HDMI ver 2.1)
Audio:
Tempest 3D AudioTech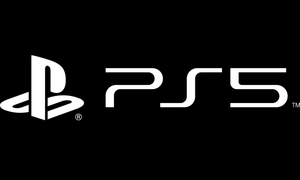 Sony has revealed the full technical specifications of its PlayStation 5 console.
In a blogpost, followed by a lengthy online technical briefing by lead system architect Mark Cerny, the company confirmed that the machine will feature custom versions of AMD's Zen 2 central processor and RDNA 2 graphics unit, the latter operating at 10.28 Tflops. System memory will be 16GB. The machine will support advanced visual effects such as real-time ray tracing and will have a solid state drive (SSD).
The major news from the Cerny briefing concerned the console's use of variable frequencies in its CPU and GPU, depending on workload. Usually the heat-generating components of a console or computer are locked at a maximum frequency to ensure the system doesn't overheat, but the PS5 will allow the GPU and CPU to vary frequency of operation, employing AMD's SmartShift technology to lend power to each other when games need it. The Xbox Series X graphics core is locked to 1.825GHz, but the PS5 will be able to reach 2.23GHz, suggesting the possibility of a boost in graphics capabilities in Sony's machine.
Last edited: