The much-anticipated new Sony TV has been officially launched, and naturally, users want to compare the new model with the old one to see what upgrades and differences there are. This article will compare Sony X80K vs. Sony X80J TV to see what the differences are.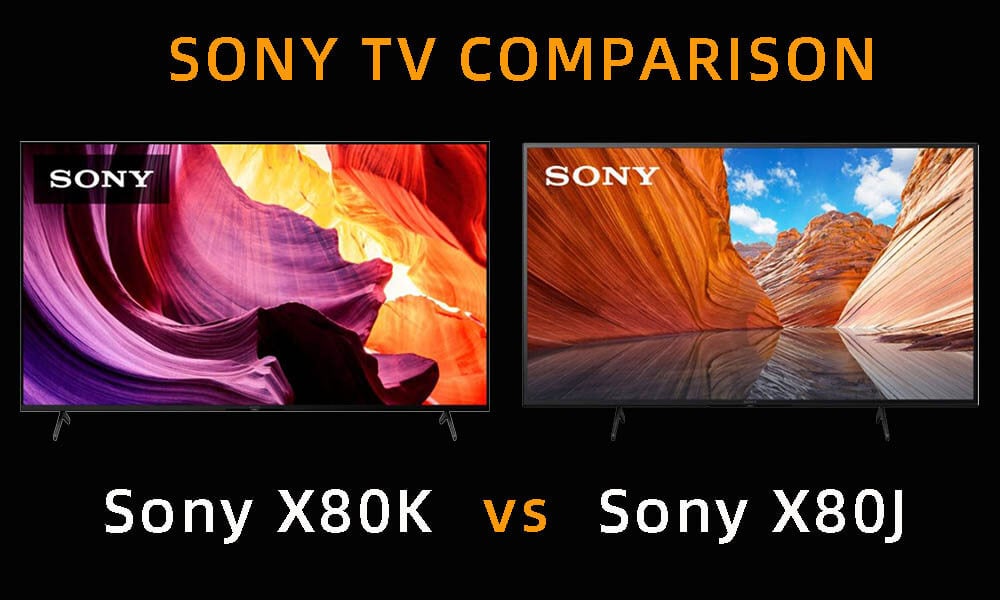 1. Appearance

​

The old X80J's TV bezel is relatively wide and not classic enough, but the new Sony X80K has been upgraded in this regard to a three-sided narrow bezel full screen with black body color. Of course, the bezel is plastic which is not expensive at first look.

X80K and X80J base are metal tripods, you can directly plug them into the TV body without screwing, very convenient installation.

Both TVs use direct Lit backlighting, so the body is thicker.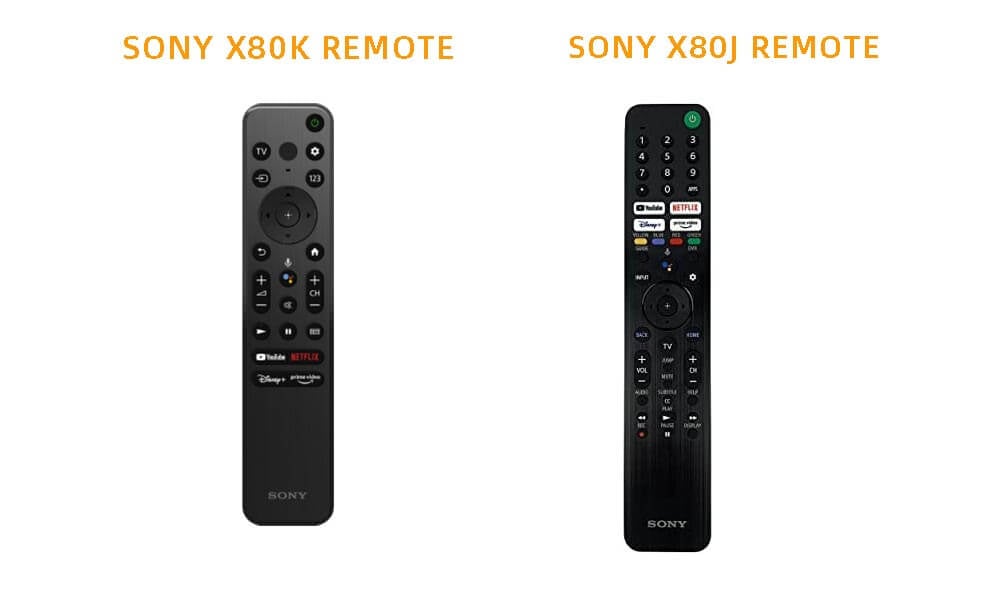 It is worth mentioning that the new X80K remote control has also been upgraded, compared to the X80J, the X80K remote control has fewer buttons, but is easier to operate. In addition, the shortcut keys for streaming media such as Youtube/Netflix have been retained.
2. Hardware Configuration

​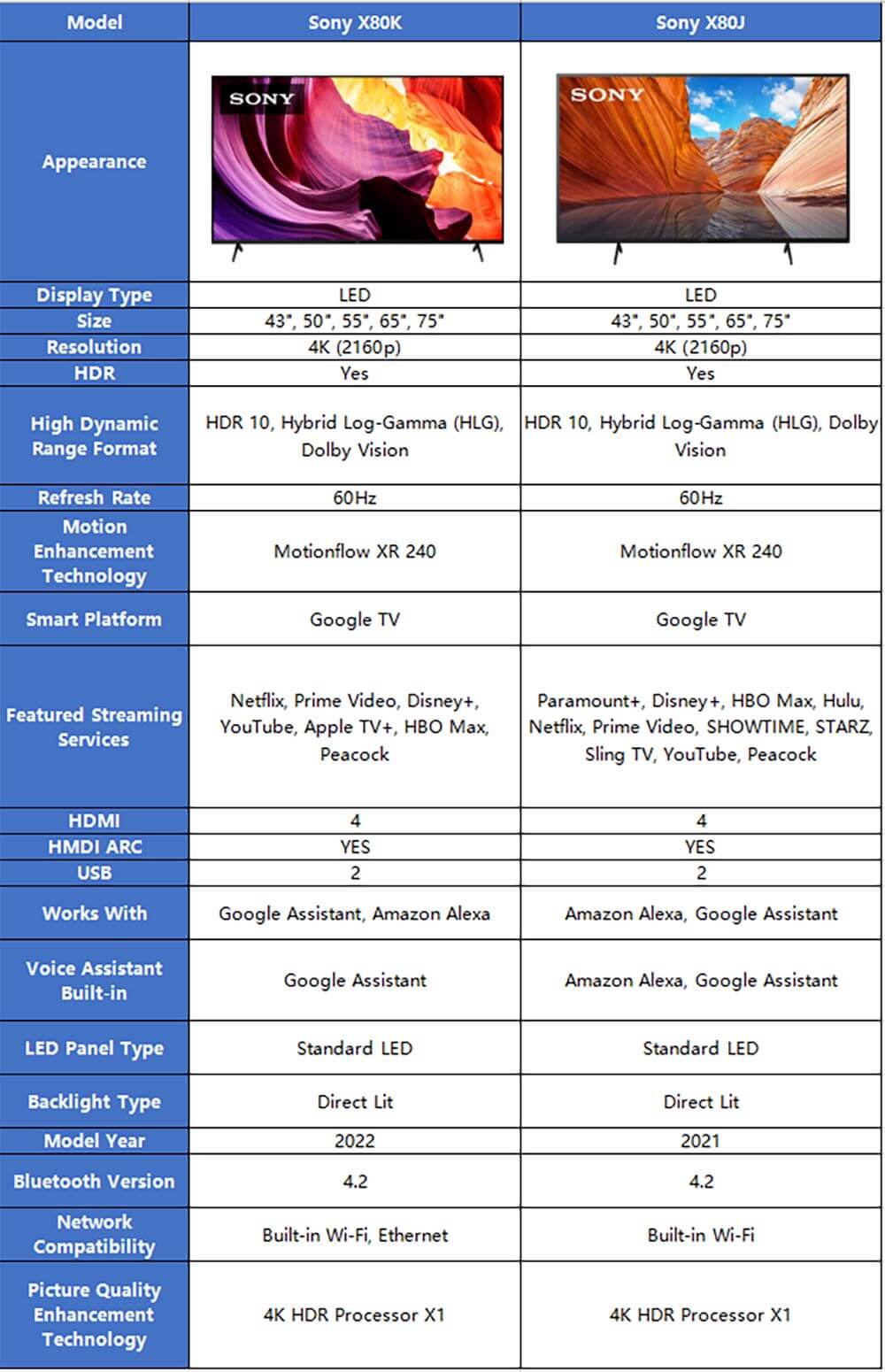 ​
In terms of hardware configuration, there is no major difference between the two TVs. Both feature 4K HDR Processor X1 with HDR 10 and Dolby Vision support, powered by Google TV. But X80J has built-in Amazon Alexa, Google Assistant while the X80K only has Google Assistant built-in.
3. Interfaces

​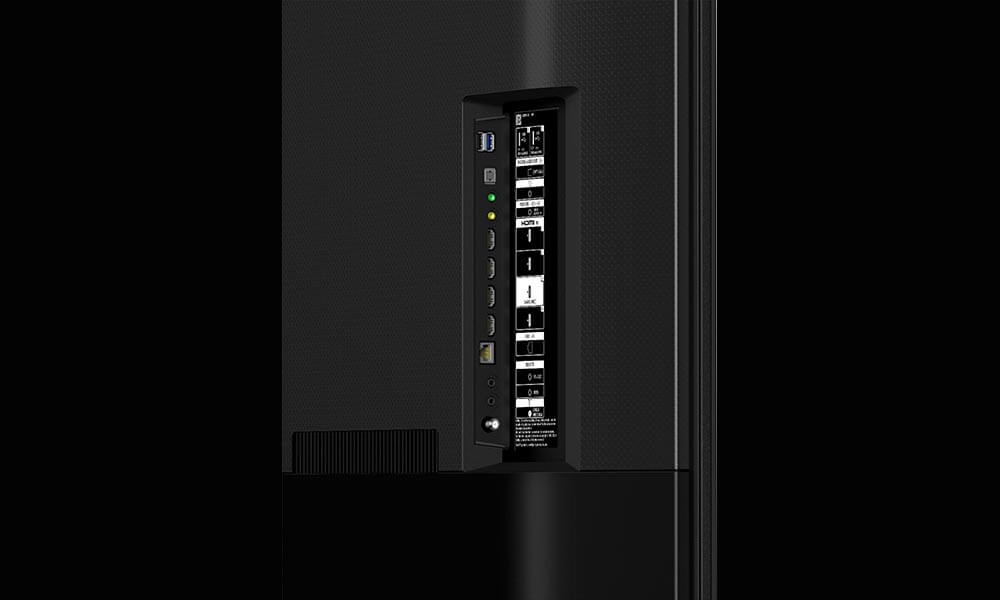 As for the ports, they both have USB3.0*1, USB2.0*1, four HDMI2.0 ports, one of which supports eARC, officially calling this eARC-enabled port HDMI2.1, and of course, the bandwidth of all four ports is 18Gpbs.
4. Game Compatibility

​

Both TVs are not gaming TVs, and both are 60Hz refresh rates, but both have low latency modes, so there's no problem if you use them to play your PS5 or other game consoles.
Summary

​

Overall, the Sony X80K and Sony X80J are not very different, except for the appearance and remote control. However, we can find that the X80J is configured with a few more streaming service providers. Considering the price factor, I think the X80J is more cost-effective, but if you want to experience a new product line, the X80K is certainly a good choice.

For more Sony TV comparisons and reviews refer to SONY TV Forum