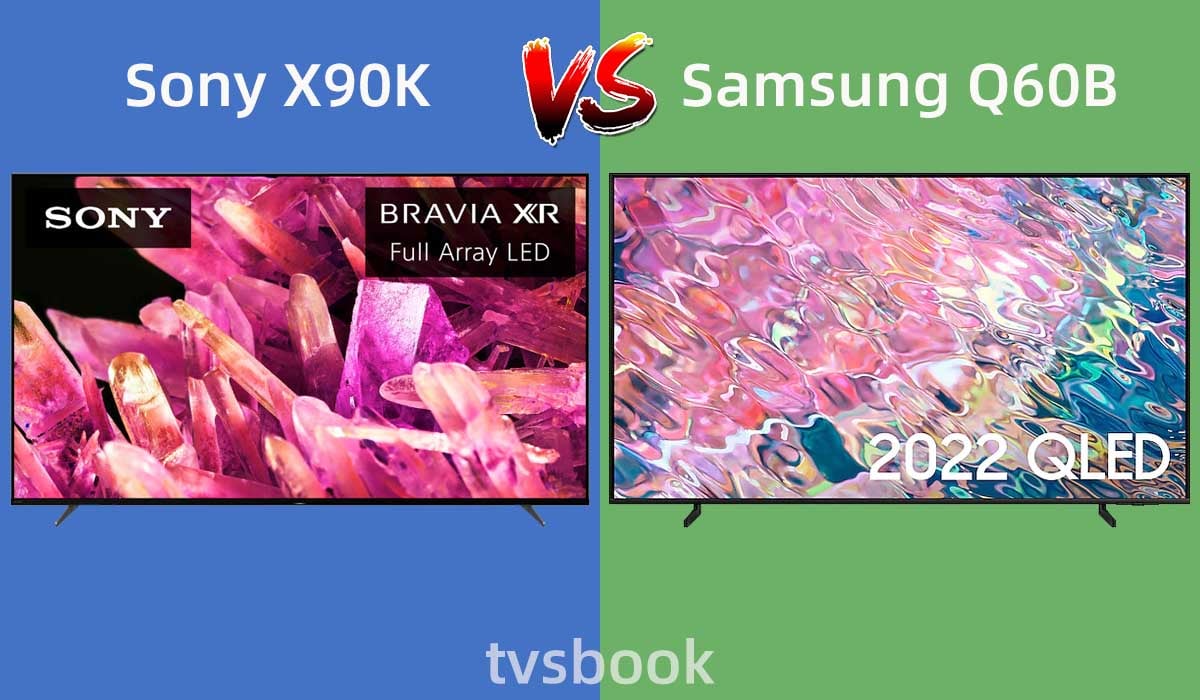 This article will compare Sony X90K vs Samsung Q60B TVs.
Sony X90K vs Samsung Q60B: Overall Comparison​
Sony X90K TV Quick Review​
The Sony X90K is Sony's mid-range 4K TV for 2022 that features LED backlighting and full-array local dimming. With excellent peak brightness and contrast for bright or dark rooms, this TV has multiple uses.
Sony's Cognitive Processor XR and XR Triluminos Pro help to improve picture quality further and provide more realistic and accurate images. It offers 2 HDMI 2.1 ports to support 4K 120Hz and supports VRR and ALLM for a great gaming experience.
PROS
Excellent contrast and deep blacks
Excellent peak brightness
Good gaming experience
Realistic and vivid images
CONS
Narrow viewing angle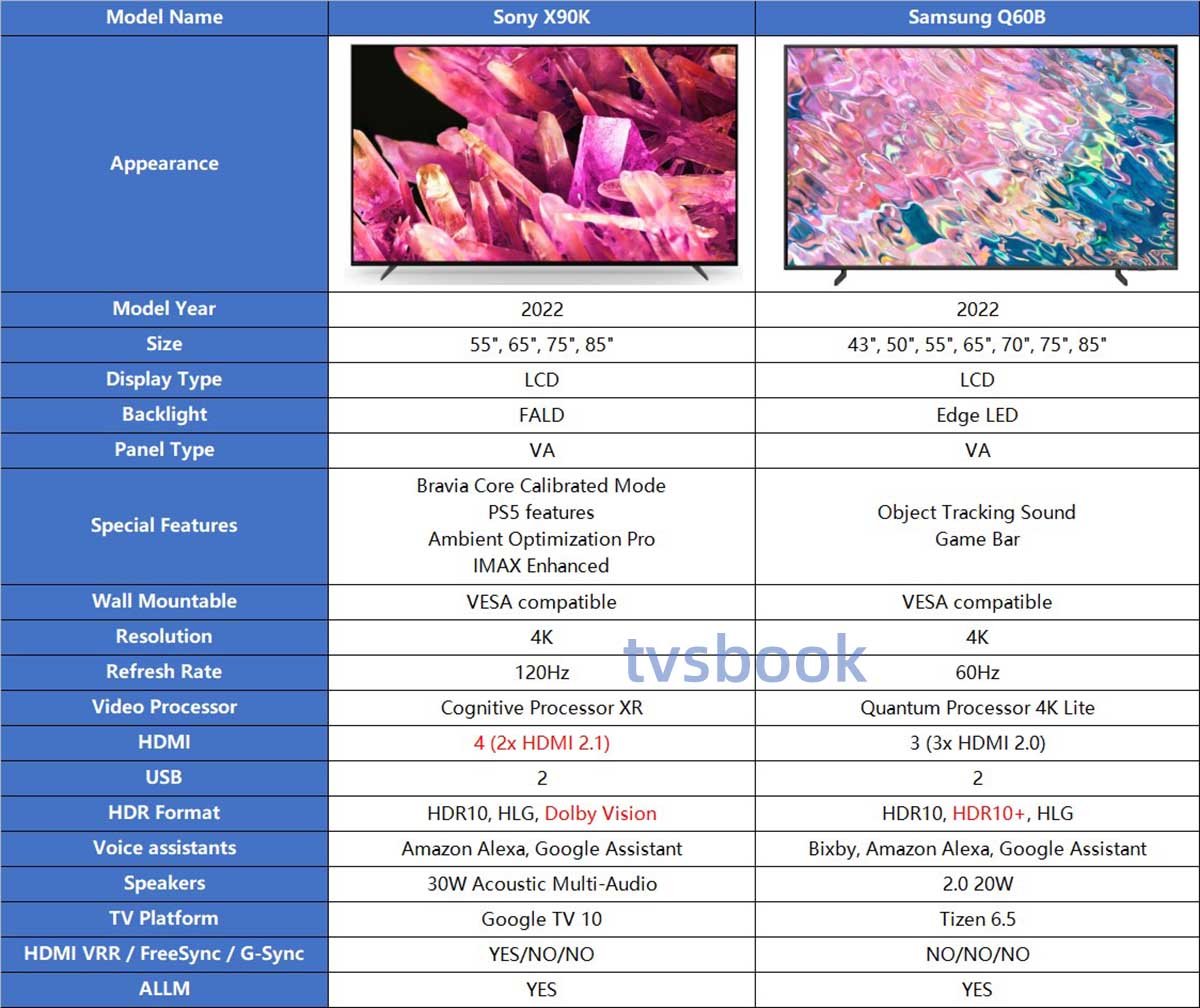 Samsung Q60B TV Quick Review​
The Samsung Q60B is Samsung's affordable 4K TV for 2022 and is the cheapest model with QLED technology. It uses Quantum Dot technology to enhance color fidelity and brightness. the Q60B has excellent peak brightness for watching programs in bright rooms. It has a decent contrast ratio and can render deep blacks, but it does not have a local dimming feature to further upgrade the contrast ratio.
PROS
Excellent native contrast ratio
Outstanding peak brightness
Stylish and minimalist design
CONS
Narrow viewing angle
Lack of gaming performance
Motion blur
Sony X90K vs Samsung Q60B: Picture Quality​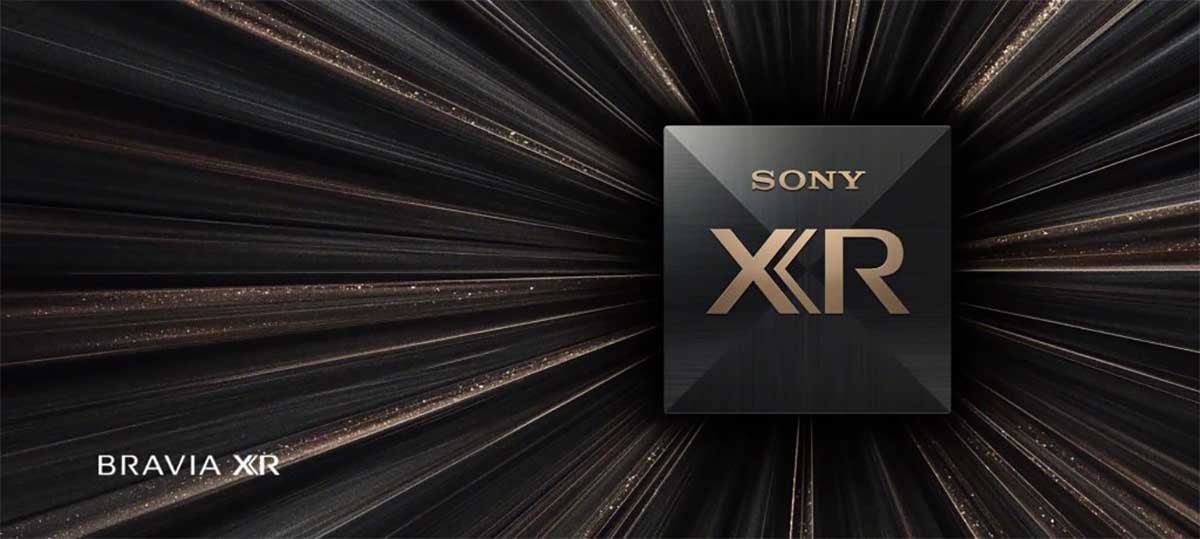 The Sony X90K is equipped with Sony's Cognitive Processor XR on the image side, which is the same chip found in the high-end Bravia XR series, to further improve image quality. It uses a VA panel with a very good contrast ratio and further upgrades the contrast ratio with the full array local dimming feature. The TV can render deep blacks in a dark room.
The X90K TV's peak brightness is high enough to combat glare in bright rooms. It gets brighter in vivid mode, but this comes at the expense of image accuracy.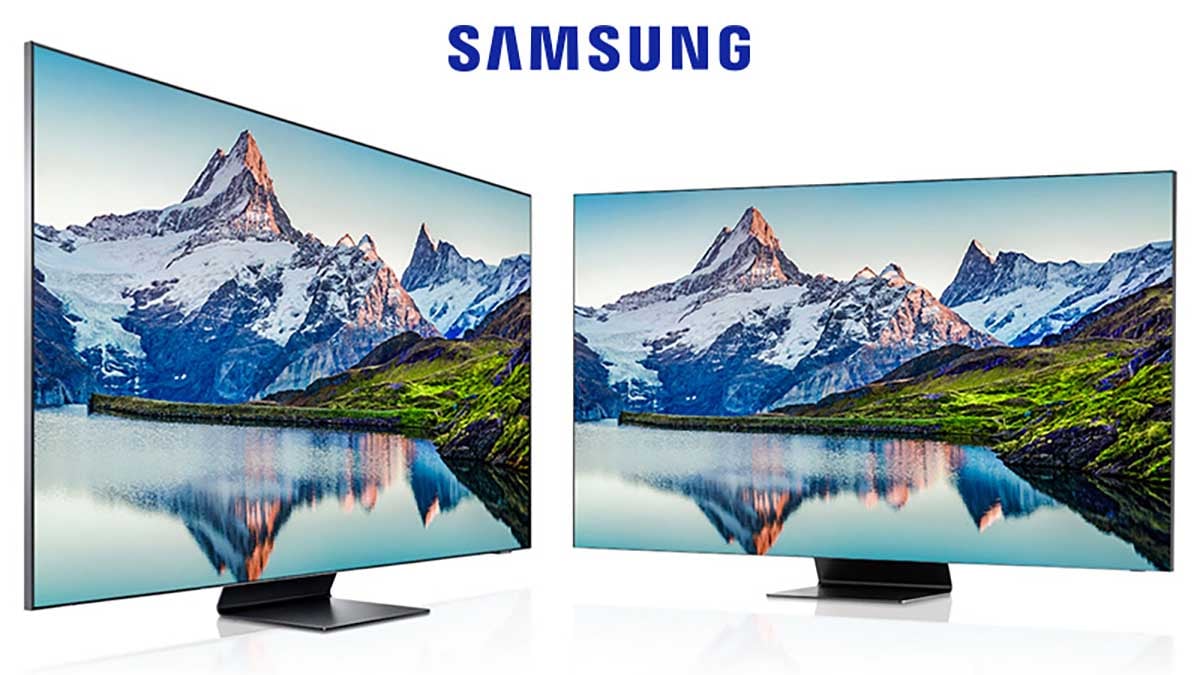 The Samsung Q60B is one of the cheapest QLED entry models you can try, and you can experience Samsung's quantum dot technology at an affordable price. It also features a VA panel with excellent native contrast and the ability to render nice deep blacks. But it doesn't have local dimming like the Sony X90K, so it can't improve the contrast ratio further.
The Samsung Q60 TV has excellent high peak brightness, enough to resist glare in bright rooms and ensure accurate images when the TV is at maximum brightness.
Sony X90K vs Samsung Q60B: Design​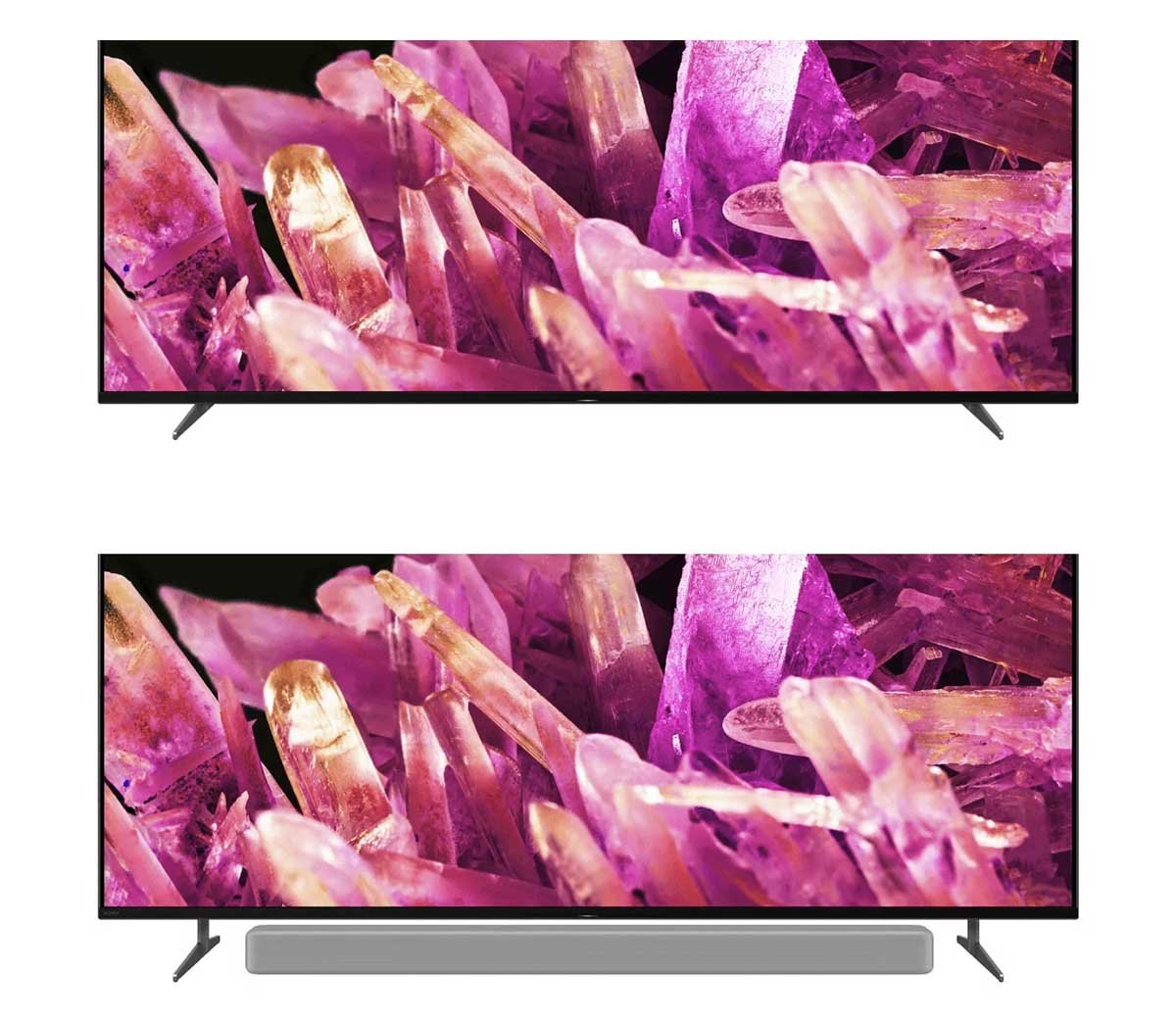 The Sony X90K has a simple design, but it is also beautiful enough. It features a slim, thin black bezel and two metal stands support the screen. You can adjust the position of the stands as needed, and you can lower or raise the TV to reserve the soundbar. The back of the panel is black plastic in a checkerboard design but lacks cable management. the FALD backlight system causes the TV to be a little thick, but it does not protrude and is able to sit flush with the wall when wall-mounted.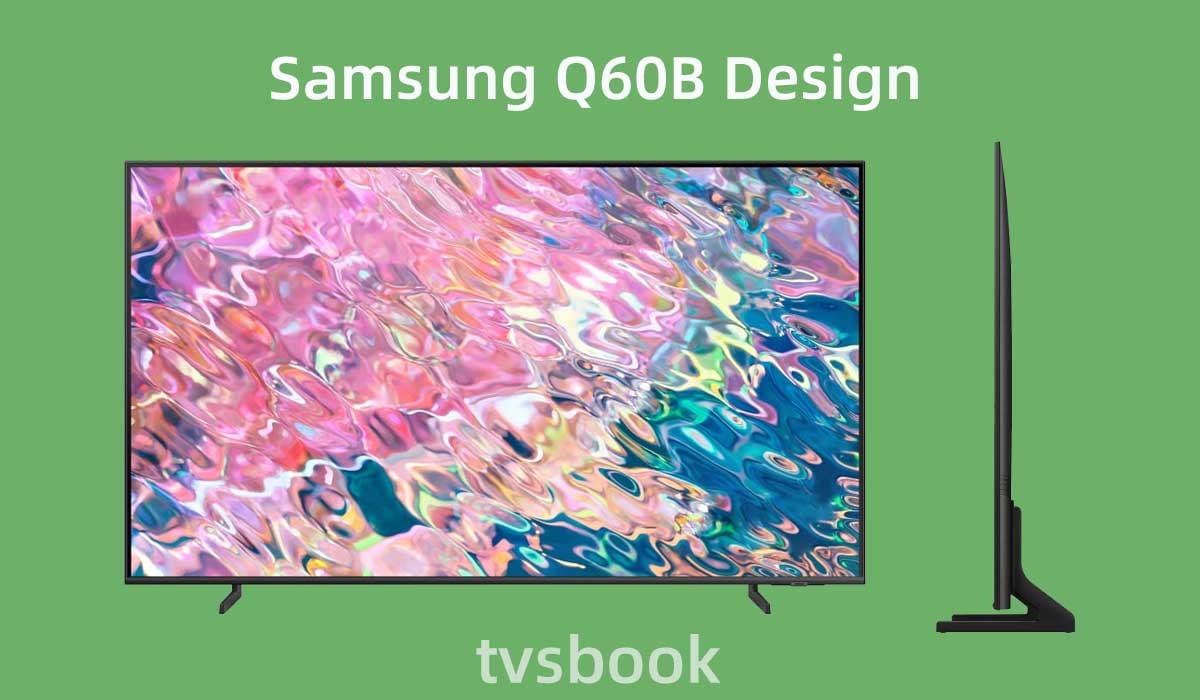 As an affordable entry-level TV, the Samsung Q60B has an excellent design and is simple and easy to install. It has a very thin bezel and a wide plastic stand to support the screen well. The TV is made of plastic throughout, including the back of the panel. It has tracks and clips on the back for cable management. The TV is thin enough that it should look good if you use a wall mount.
Sony X90K vs Samsung Q60B: System​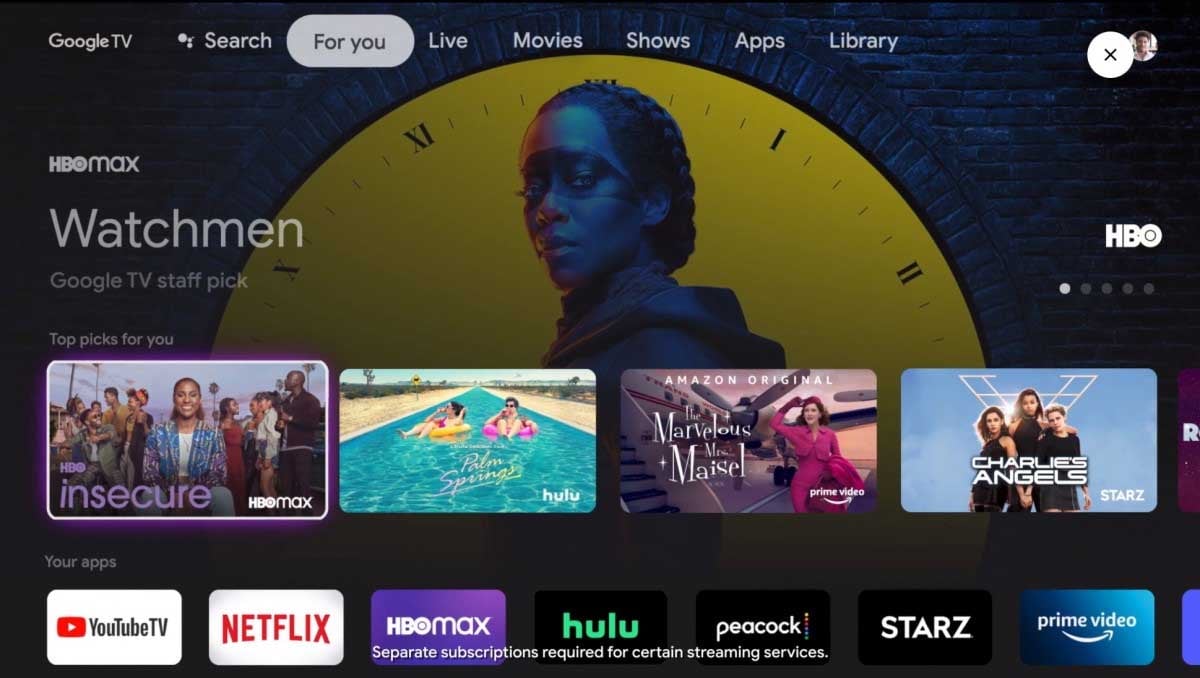 Sony X90K comes with Google TV 10 smart platform, it runs smoothly and the user interface is easy to access. You can sign in to your Google account for more personalized recommendations. The Google Play Store offers a wide range of streaming services and apps for download, and you can also use the TV's built-in Google Chromecast to cast content from your mobile device.
The Samsung Q60B comes with the latest version of Tizen OS for 2022, but with fewer features than the high-end model, such as smart mode settings or room correction.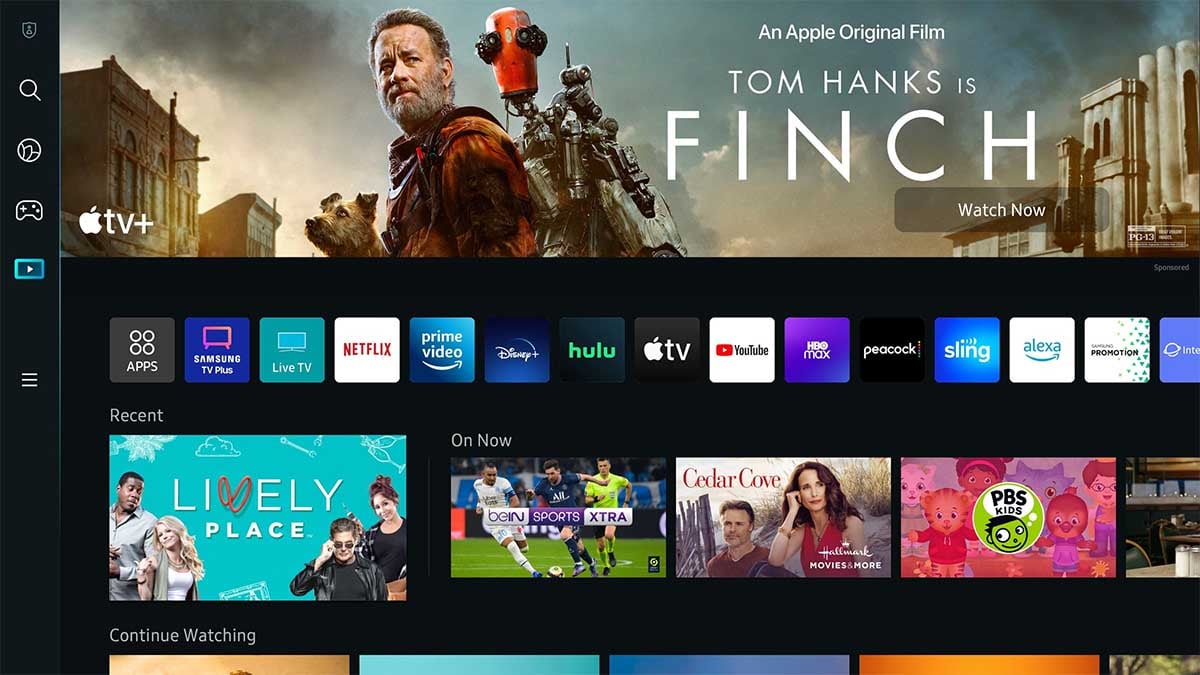 The TV comes with some of the most popular streaming services built-in, and you can also download more apps and streams from Samsung's app store. Samsung offers Gaming Hub, which is gamer friendly, to access services for streaming games.
Sony X90K vs Samsung Q60B: Inputs​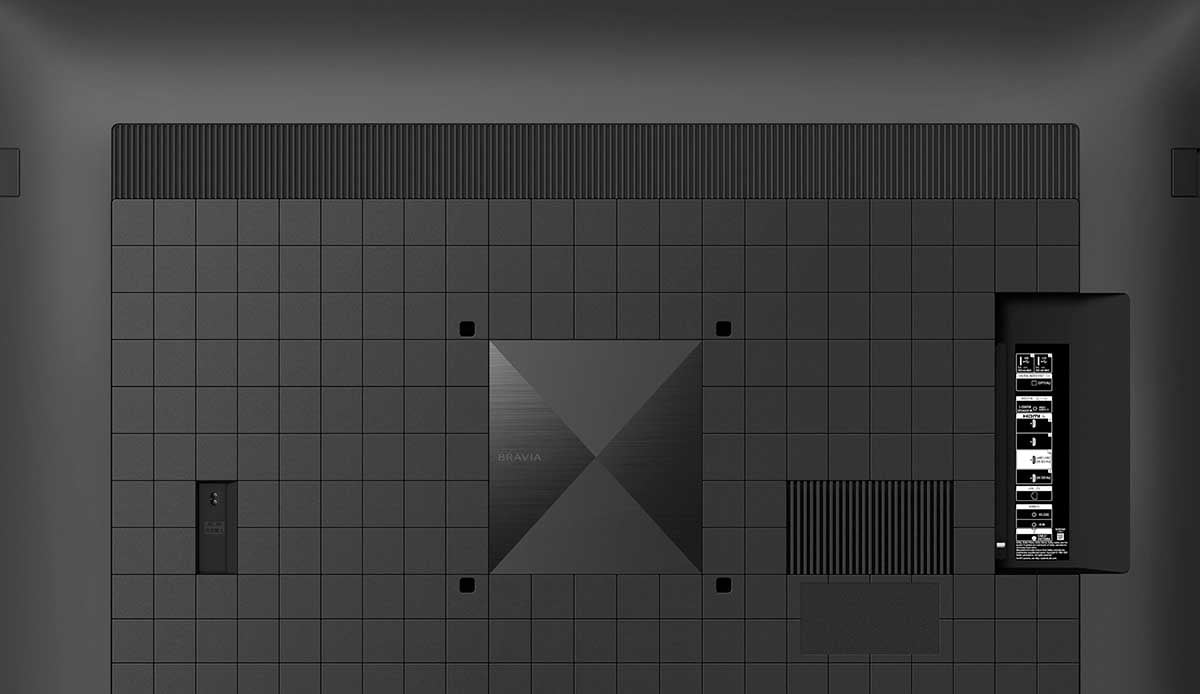 Two of the Sony X90K's four HDMI ports support HDMI 2.1, which supports up to 4K 120Hz. where HDMI 3 is also an eARC port, which can be frustrating for users of multiple high-bandwidth devices.
The TV is compatible with next-gen consoles such as Xbox, and PS5, and supports VRR and ALLM, and in the game mode, it has low input latency to provide a responsive and smooth gaming experience.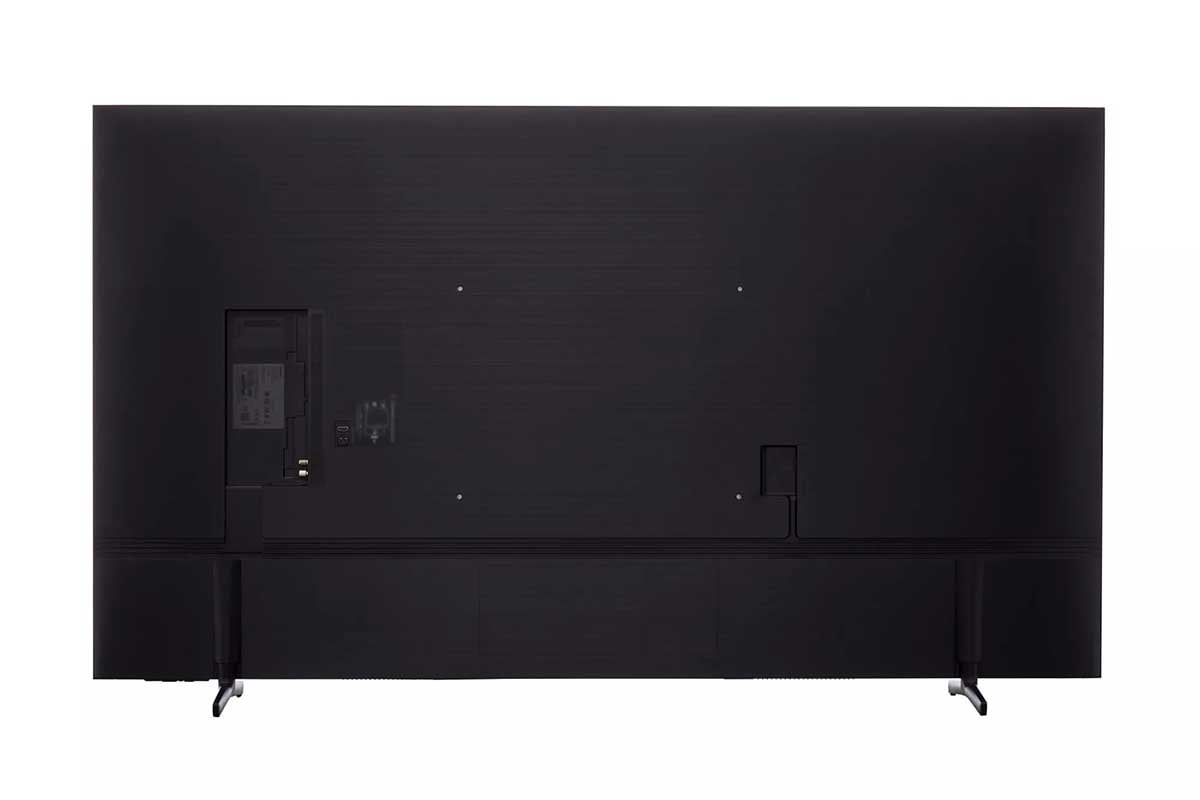 The Samsung Q60B supports up to 4K 60Hz and the input port is only limited to HDMI 2.0. If you want a TV that supports HDMI 2.1, see Samsung QN90B vs Sony A80K. It does not support VRR, so if you want to play games like PS5, it is difficult to experience the advanced features of the next-generation console. It has an automatic low latency mode that provides a responsive gaming experience.
Sony X90K vs Samsung Q60B: Summary​
Overall, both 4K TVs are suitable for most purposes, but the Sony X90K has a little more all-around performance. Both models offer satisfactory brightness and contrast, with the X90K having local dimming to improve contrast.
In addition, the X90K offers more gaming features and plenty of connectivity, supporting a high refresh rate of 120Hz. Therefore, the X90K is a better choice than the Samsung Q60B for gamers.
If you want to buy a QLED TV with value for money, then the Q60B is a smart choice.