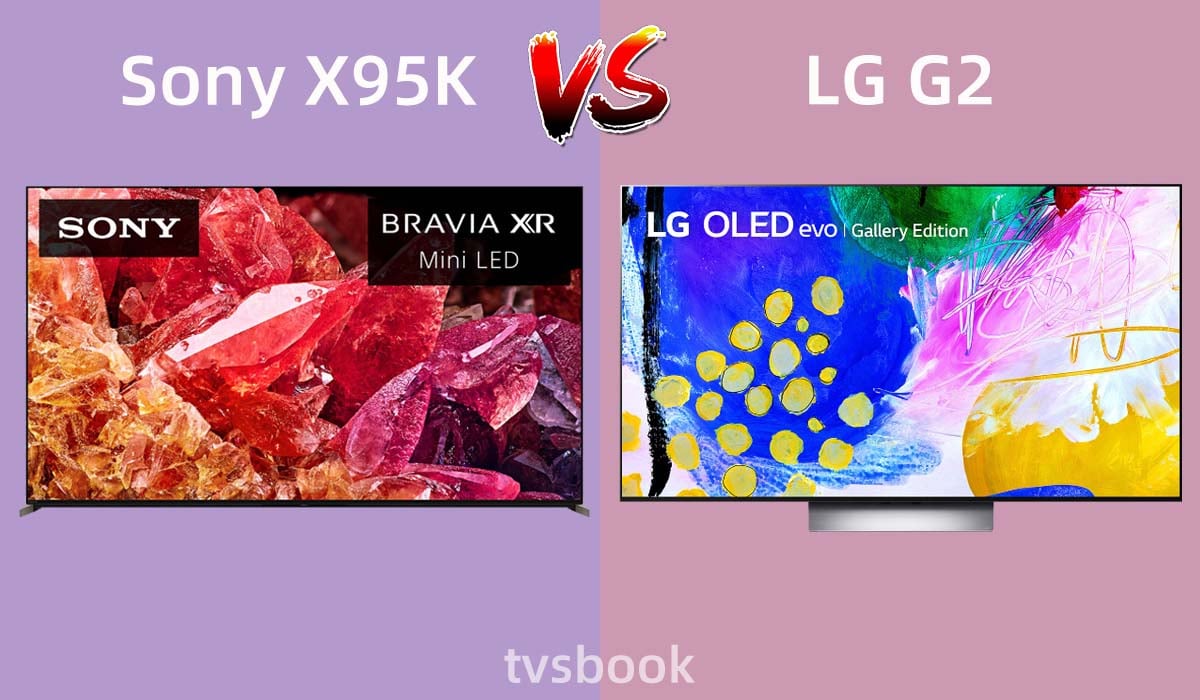 This article will compare Sony X95K vs LG G2 TVs. The Sony X95K and LG G2 are both 2022 models, and both use different panel technologies with different advantages and disadvantages.
Sony X95K vs LG G2: Overall Comparison​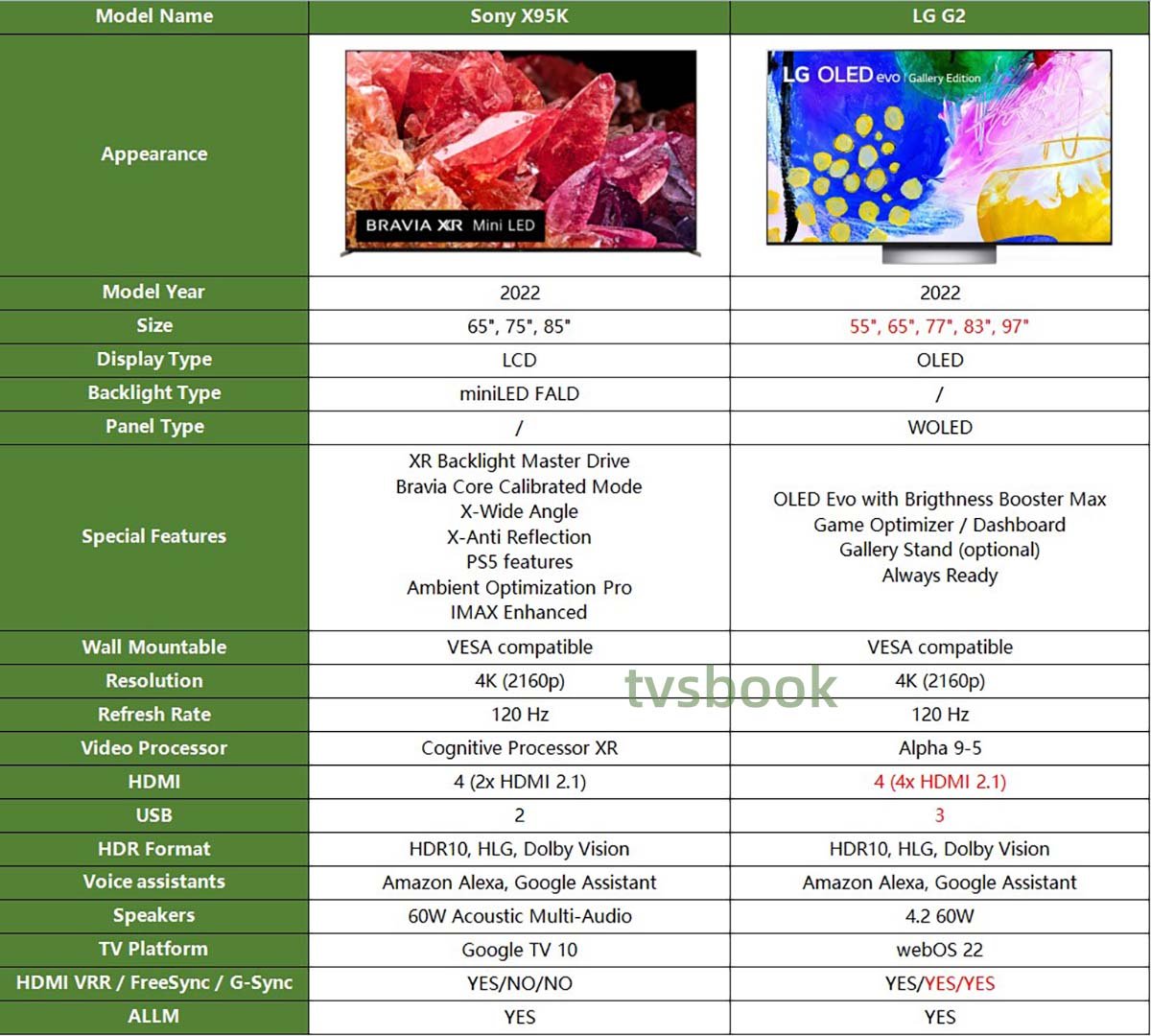 Sony Bravia X95K Mini LED TV Quick Review​
The Sony Bravia X95K Mini LED TV is a TV that uses multiple scenarios, and it is the first Sony TV with mini LED backlighting. It offers very bright colors, has excellent HDR performance, and is great for viewing in bright rooms. Its local dimming feature assists the TV in rendering deep blacks, so it is also suitable for watching movies in a dark room.
It comes with Google TV, offers two HDMI 2.1 ports, and supports VRR functionality, so it delivers a good gaming experience.
PROS
High peak brightness and excellent reflection processing
Excellent HDR performance
Excellent local dimming function
Convenient operating system
CONS
Narrow viewing angle
Slight halo in the dark field
Less game support and HDMI 2.1 input
LG G2 OLED Evo TV Quick Review​
LG G2 OLED is one of the LG Gallery series with a sleek design that can turn heads. The new OLED Evo panel has a new heat sink element that allows the TV to render higher brightness without the risk of panel aging.
It has perfect contrast and renders uniform deep blacks in dark rooms, perfect for watching movies in the dark. The new panel makes the G2 one of the brightest OLED TVs to date, rendering picture details perfectly in bright rooms.
It also offers excellent gaming performance with four HDMI 2.1 ports for users who connect multiple high-bandwidth devices.
PROS
Brighter picture than other OLEDs
Perfect contrast and deep blacks
Wide viewing angle
Excellent gaming performance
CONS
Does not come with a stand
Sony X95K vs LG G2: Picture Quality​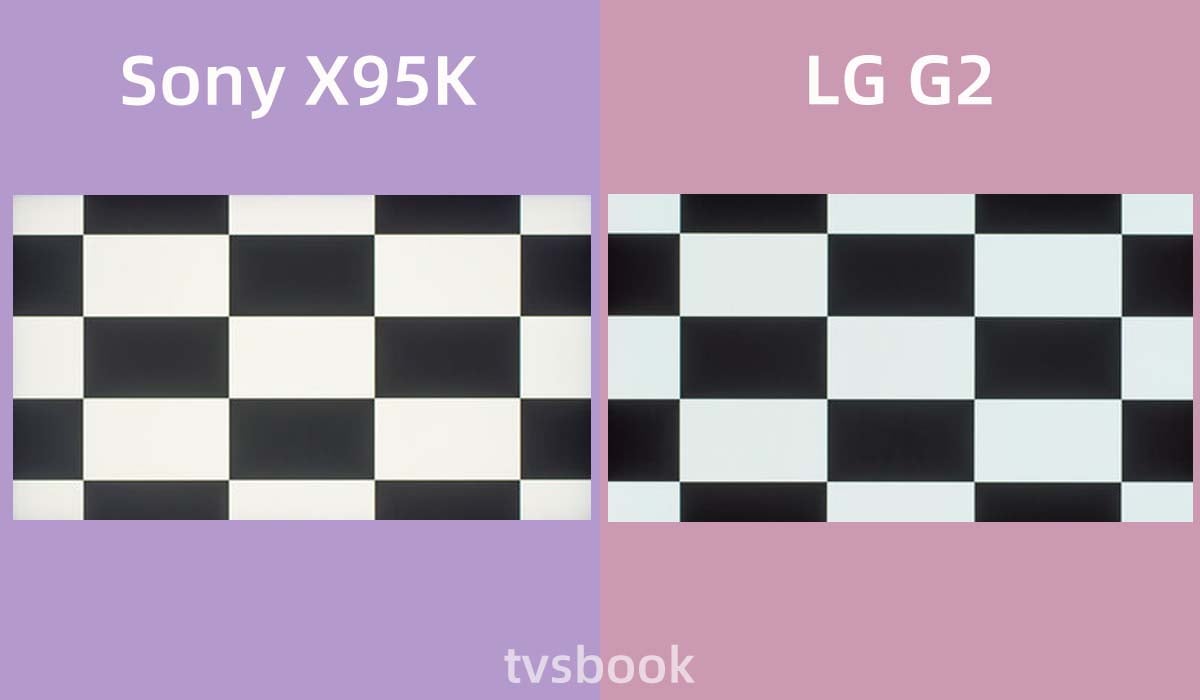 The Sony X95K offers impressive peak brightness and reflection handling capabilities. In bright rooms, it can easily become bright enough to resist glare in the room. Its HDR brightness is excellent and it supports HDR10, HLG, and Dolby Vision to deliver a satisfying HDR experience.
The X95K's native contrast is good, and its local dimming feature can improve contrast and deepen black rendering. However, it performs well in dark scenes, except for a partial halo around the bright light point.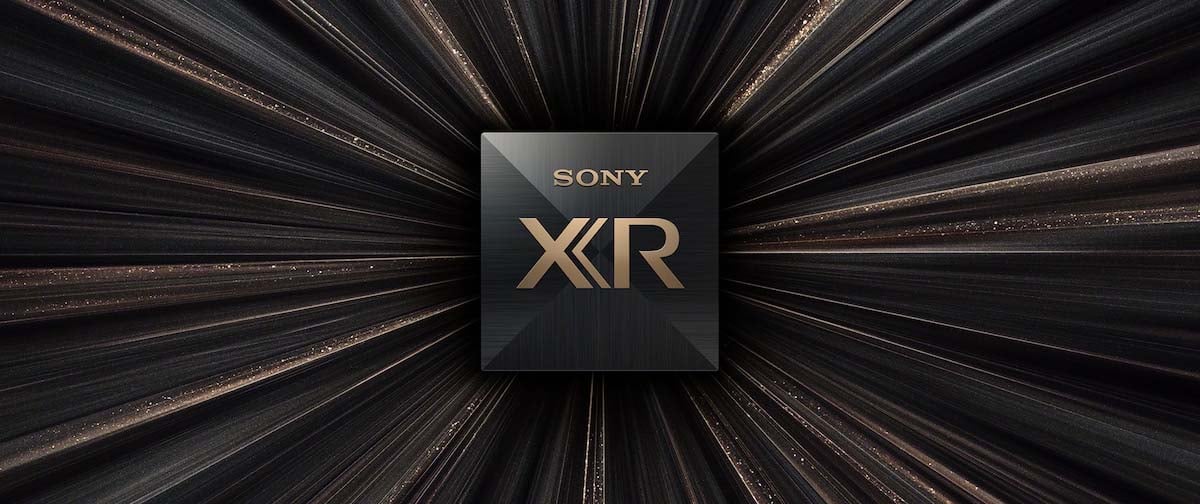 Sony's Mini LED panel combines with its Cognitive Processor XR and XR Backlight Master Drive to provide more precise control for better picture quality.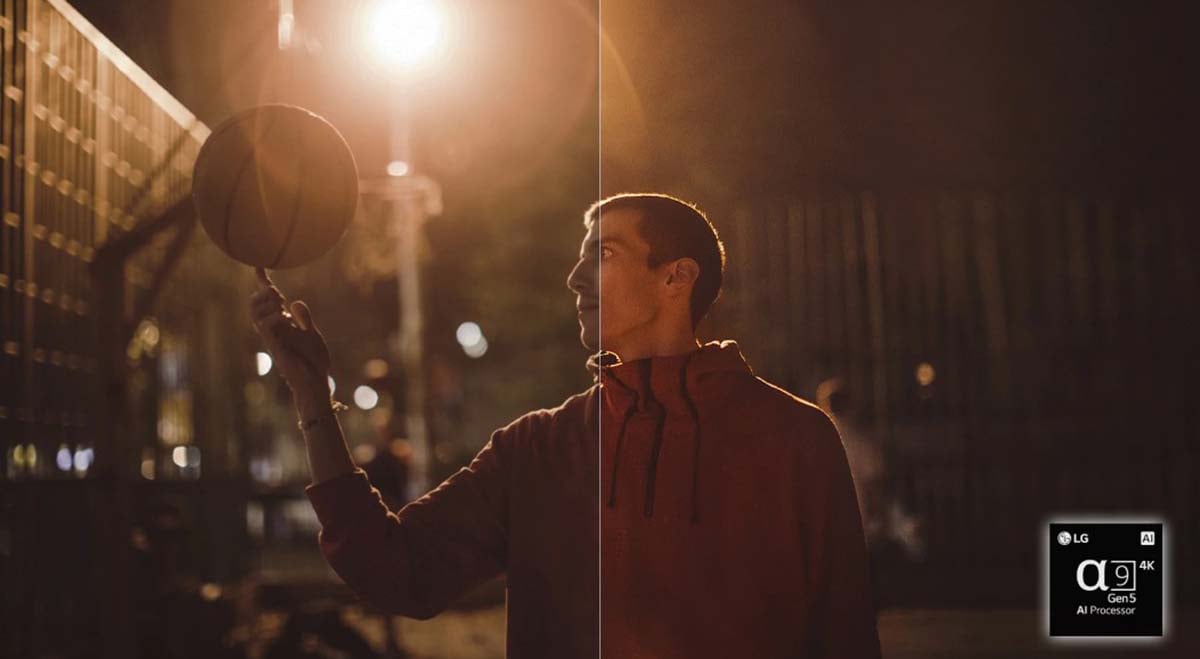 The LG G2 OLED features the new OLED Evo panel, which is claimed to be the brightest OLED ever made and can compete with QD-OLED technology. Indeed, the G2 has very good peak brightness, enough to combat glare in the room. Its HDR brightness is also impressive, with a new processor that helps optimize HDR images in real-time. However, the TV's automatic brightness limiter (ABL) reduces the brightness of large bright scenes.
As an OLED TV, the LG G2 has perfect contrast and deep blacks, making it a great choice for watching movies in dark rooms.
Sony X95K vs LG G2: Design​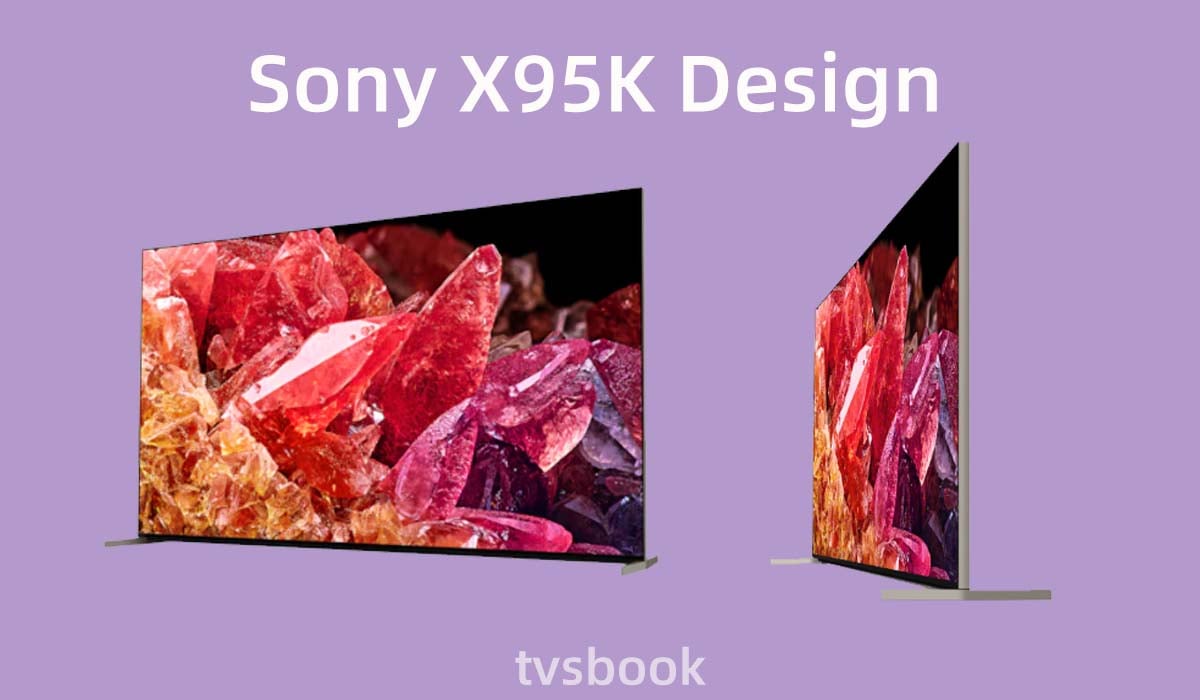 The Sony X95K has a beautifully sleek design with a very thin silver bezel and a heavy overall panel. Two metal diamond-shaped legs hold the TV very securely and you can adjust their position as needed. The narrow position fits a small desktop, the low position brings the TV screen close to the desktop, and you can also choose the soundbar position to raise the TV up.
The back of the TV is plastic with a very delicate checkerboard pattern and is provided with cable ties, clips, and covers to help you manage your cables.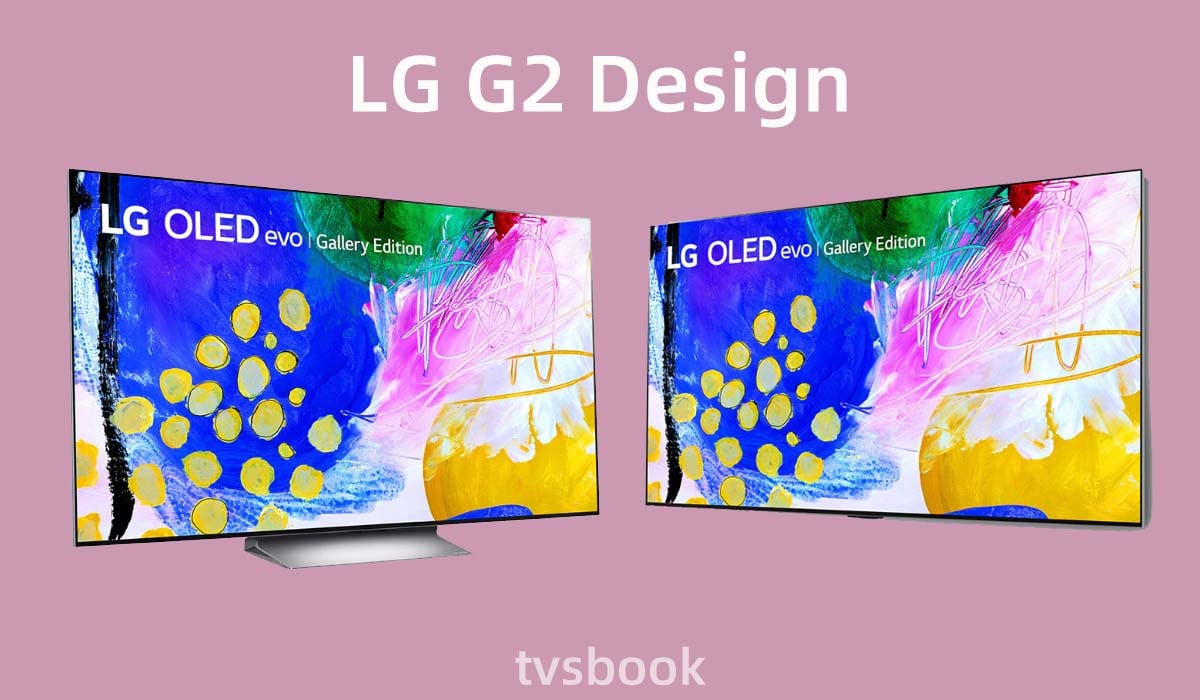 As a member of the LG Gallery series, the LG G2's design will catch your eye. The screen is surrounded by a delicate silver bezel that blends well into a variety of environments. Its slim design lends itself to mounting on the wall using the included slim wall mount, but you can also purchase LG's dedicated stand separately.
The back of the TV uses a textured metal that provides clips for managing cables. The back of the panel does not have any protrusions, so it can be mounted flush with the wall when wall-mounted.
Sony X95K vs LG G2: System & Smart Features​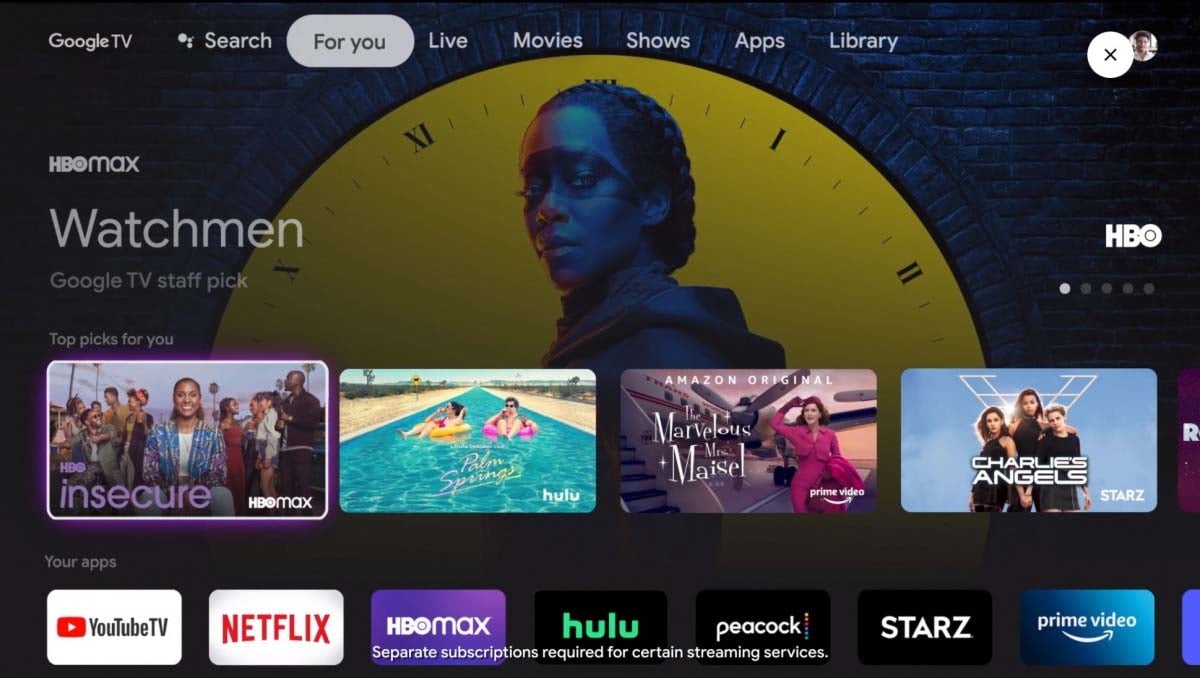 The Sony X95K has a built-in Google TV Smart Platform, which is an upgrade from Android TV to provide a more user-friendly system. You can customize it with your Google account to get personalized content recommendations.
The Google Store offers a wide range of apps and streaming services, and you can also use Google Chromecast to cast content from your mobile device.
The new Sony remote does not have a keypad, so it will be smaller. You can access the voice assistant through the TV and the remote's built-in microphone.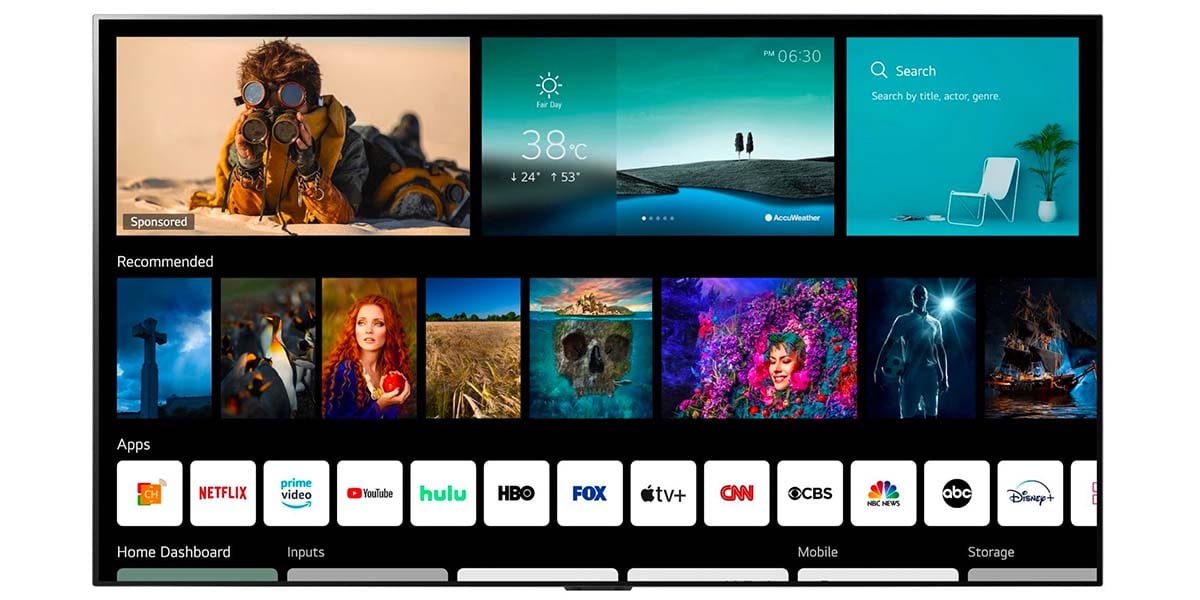 LG G2 comes with the latest version of webOS 22, which has been redesigned to support user profiles. The smart platform offers most streaming services and apps, but not as many as the Google Store. The new webOS system also introduces a new home setting that limits screen time.
The remote control is the same as the previous model and you can navigate using buttons or a wireless cursor depending on your preference.
Sony X95K vs LG G2: Inputs​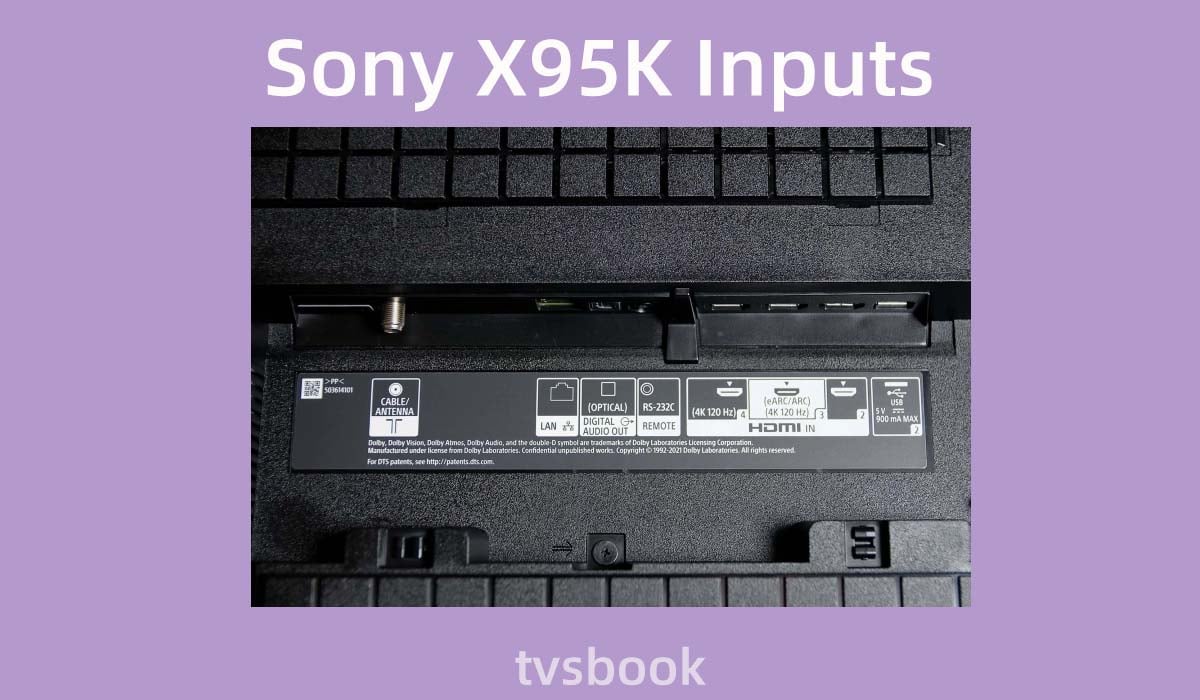 The Sony X95K supports 4K 120Hz resolution and has low input latency. However, only HDMI ports 3 and 4 of its four HDMI ports support HDMI 2.1 bandwidth, while the remaining two are limited to HDMI 2.0 bandwidth. Therefore, you can't connect multiple high-bandwidth devices at the same time.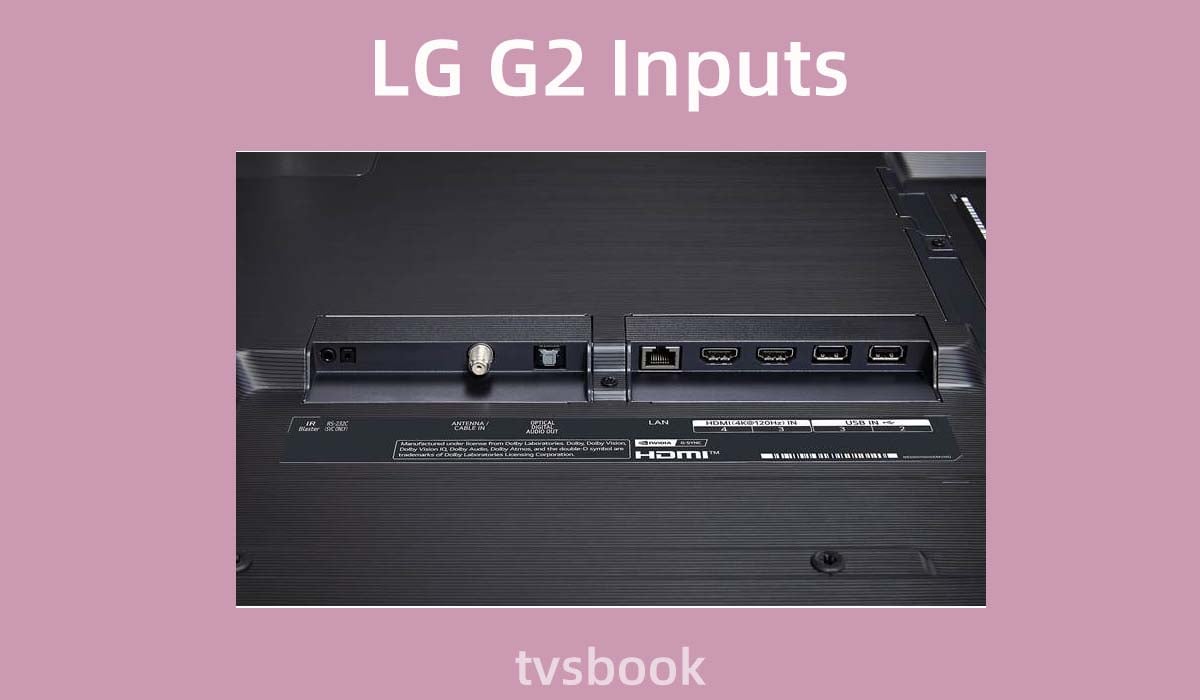 LG G2's four HDMI 2.1 ports all support 4K 120Hz and feature extremely low input latency for a smooth and responsive gaming experience. It supports Variable Refresh Rate (VRR), FreeSync, G-Sync and ALLM, making it ideal for gamers.
Summary​
The Sony X95K and LG G2 are both excellent models of 4K TVs for 2022, but they have different strengths and weaknesses due to their different panel technologies.
The Sony X95K has higher peak brightness and can resist glare in more bright rooms, but the contrast is not as good as OLED panels.
The LG G2 has a perfect contrast ratio and delivers excellent deep blacks, making it a great choice for dark rooms. Also, thanks to LG's new OELD Evo panel, it renders one of the brightest OLED panels, making it suitable for viewing in bright rooms as well. If you want to know more about OLED TV, please refer to
LG CX vs Sony A80K
.
The LG G2 offers more HDMI 2.1 ports and gaming capabilities, and a wider viewing angle than the Sony X95K. But the risk of permanent aging of the OELD panel also needs to be taken into account.
Overall, I would recommend the LG G2 for image and overall performance.