Sony and Samsung both released Mini LED TVs in 2022: the Sony X95K and Samsung QN90B. In the comparison of the
Sony X95K vs Samsung QN95B
, the Samsung QN95B seems to be a better one. Now if you're struggling with the Sony X95K vs Samsung QN90B, read this article to make a more educated decision.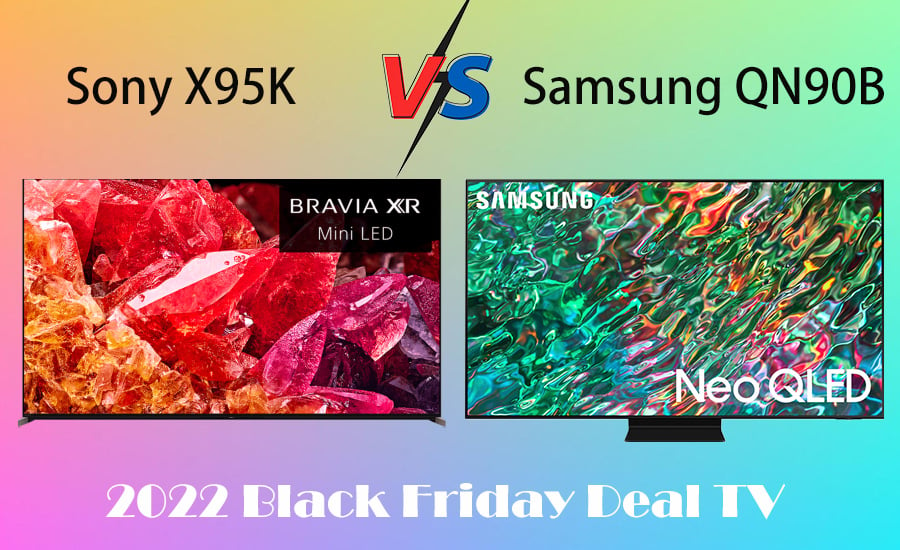 Sony X95K vs Samsung QN90B 2022 MiniLED TV, Which is better?​
To be clear, If you ask which is better, Samsung QN90B might be the winner with its good performance in the game and wider use scenes. The Sony X95K is the first Sony 4k Mini LED TV, which introduces a number of smaller backlights for better control of local dimming functions. The Samsung QN90B is also part of the Neo QLED TV series, which combines quantum dot color technology with Mini LED backlighting for higher brightness levels and finer control over local dimming areas.
So, when Samsung QN90B QLED vs Sony X95K, Samsung QN90B wins with its better performance in dark and bright rooms, lower input lag in the gaming experience and FreeSync which Sony doesn't support.
Sony X95K vs Samsung QN90B: Pros and Cons​
Sony X95K Pros
Local dimming helps display deep blacks
no upgrade issues
Bright enough to fight glare
Excellent reflection handling
HDMI 2.1 bandwidth and VRR support
Low input lag
Sony X95K Cons
The image washed out from very wide angles
No FreeSync
Lack of HDR10+ support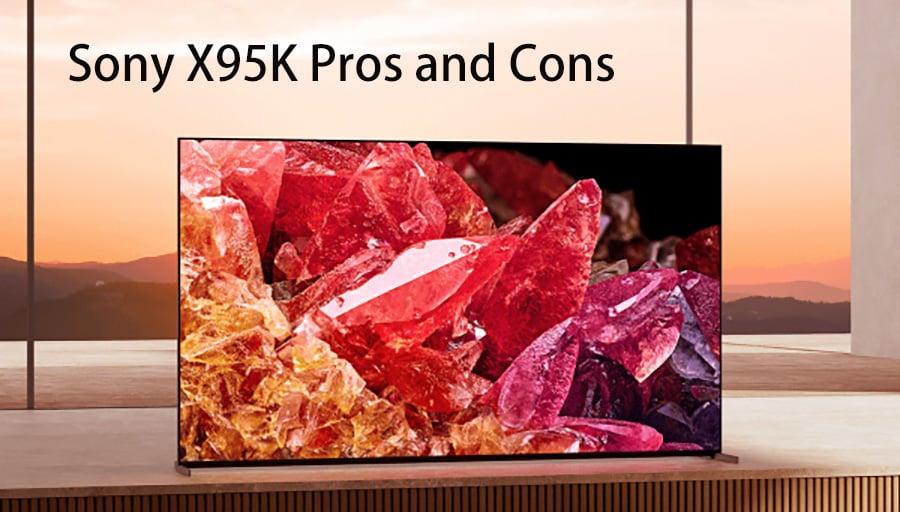 Samsung QN90B Pros
Bright enough to overcome glare in bright rooms
The image remains accurate at a certain angle
Easy-to-use smart interface
fast response time
Supports all three VRR formats
Samsung QN90B Cons
Some noticeable stutter in slow-panning shots
Dolby Vision and DTS are not supported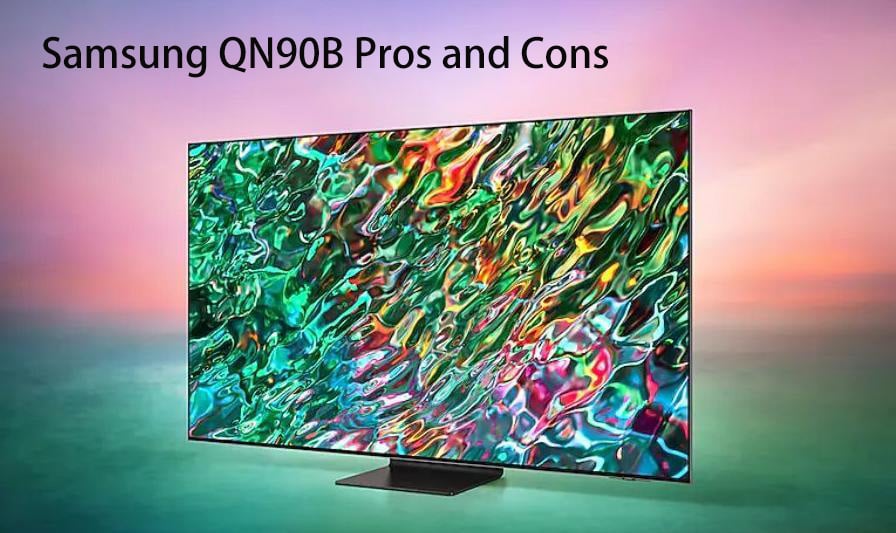 Sony X95K vs Samsung QN90B Appearance Design​
Both the Sony X95K and Samsung QN90B TVs embody a modern and minimalist design. They both feature a four-sided bezel-less design and a slim size. The difference is that the Sony X95K features two height-adjustable stands, so you can choose the right height depending on your desk and whether or not to place the bar speakers.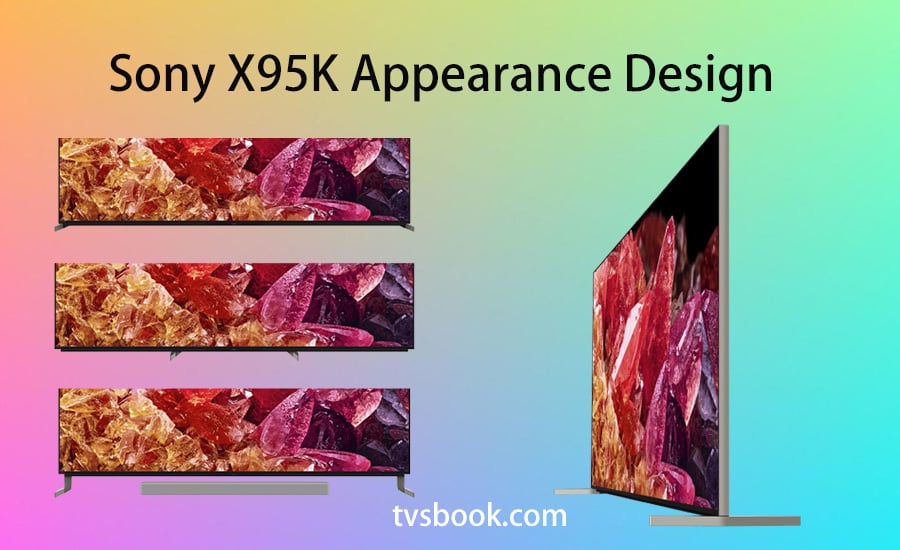 The Samsung QN90B uses a slim central stand as support. It takes up very little space but is close enough to the desktop to make it less suitable for placing a bar in front of it.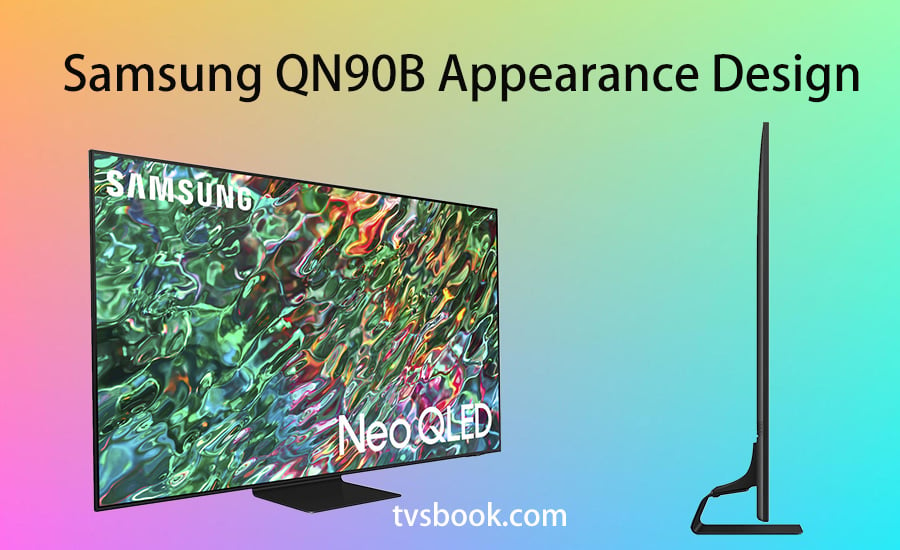 On the back, the Sony X95K comes with a unique checkerboard pattern and has a panel cover for cable management to keep your setup clean. The back of the Samsung QN90B TV is mainly plastic with fine horizontal lines. And there is a pass-through to the stand to hold the cables, with the input connector embedded in the back of the Samsung. If you mount the TV on a wall, it is difficult to reach them.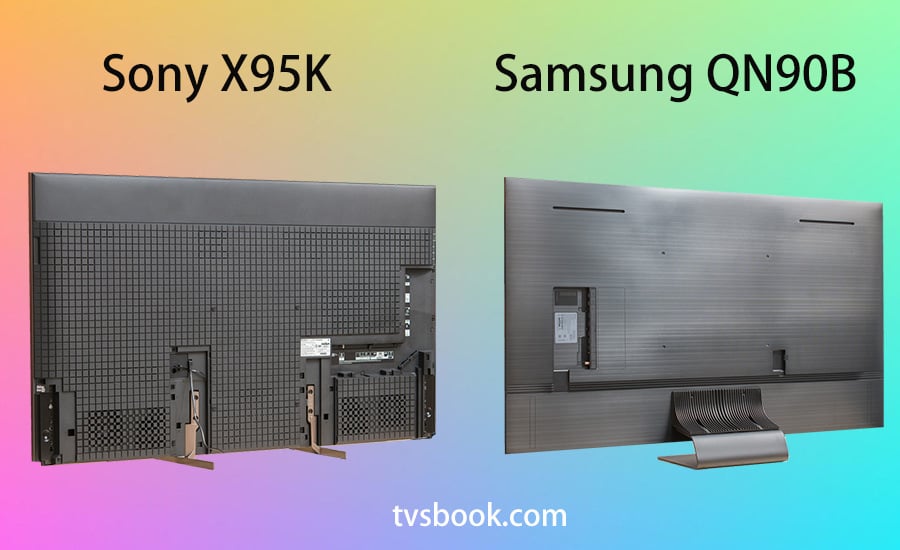 Sony X95K vs Samsung QN90B Display​
People value the display quality of their TVs, and both the Sony X95K and Samsung QN90B demonstrate the quality of a high-end TV, but they have their own features when it comes to details.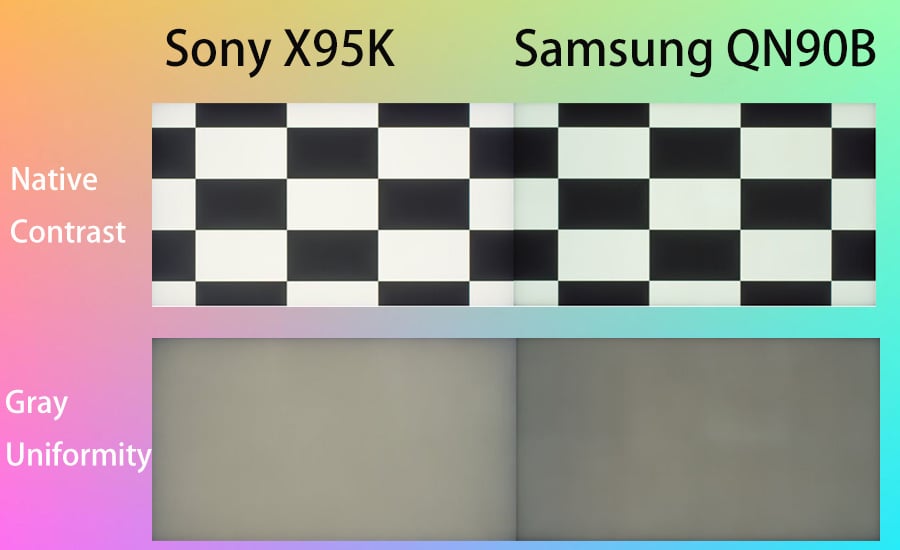 Both the Sony X95K and the Samsung QN90B have good
native contrast
, but the Samsung QN90B is a bit better. The blacks on the Sony X95K look closer to gray due to the "X-Wide Angle" layer which disables the local dimming, but the local dimming improves the contrast. Samsung's wide viewing angle layer reduces contrast but improves viewing angle.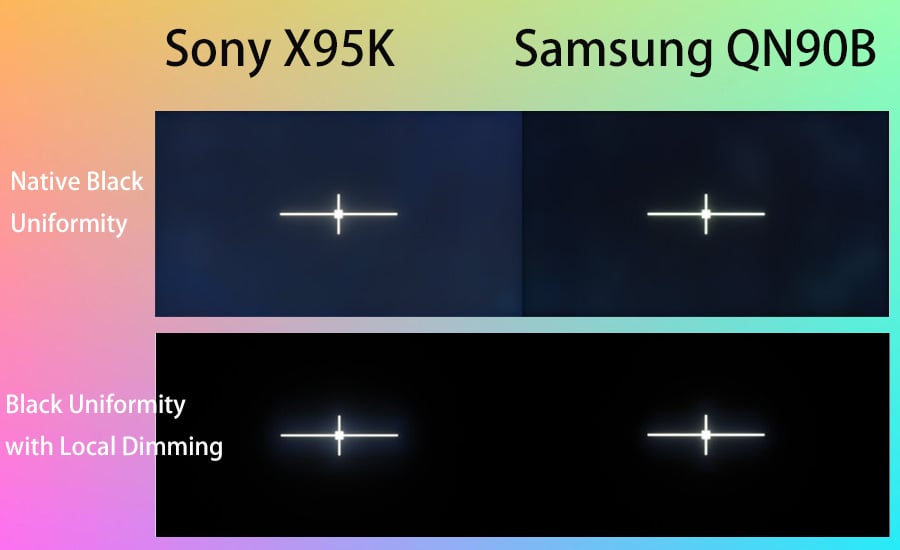 The
peak brightness
of the Sony X95K and Samsung QN90B is excellent, and they overcome excess glare even in windows and lights. The Sony X95K has somewhat better grayscale uniformity than the Samsung QN90B, but the Samsung QN90B has good black uniformity. In
dark scenes
, the Samsung QN90B's vignetting around bright objects is not very noticeable, but the Sony X95K's screen looks a little bluish because of the lack of local dimming. Both the Sony X95K and Samsung QN90B have good reflection handling, so glare on the screen is not distracting.
Sony X95K vs Samsung QN90B Audio​
In terms of audio output, the difference is not much between Sony X95K and Samsung QN90B. Both have 60W output and their respective sound processing technology. In these high-end TV configurations, you can enjoy the immersive sound surround, and if you equip a soundbar with the TV, the experience is even better. The obvious difference is that the Sony X95K supports DTS Digital Surround while the Samsung QN90B does not.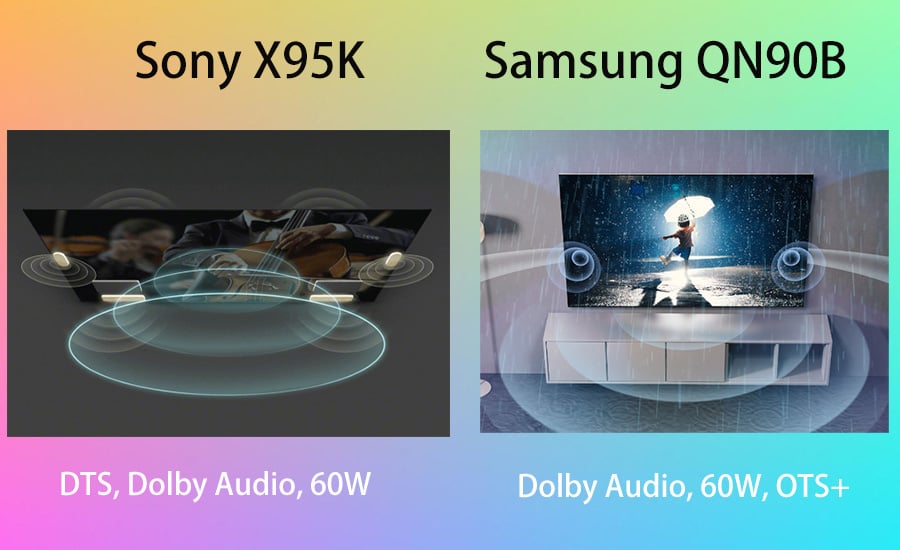 Sony X95K vs Samsung QN90B Gaming​
For high-end TV users, the gaming experience is one of the factors they look for. Both Sony X95K and Samsung QN90B can enter the list of gaming TVs and they are equipped with gaming features including Auto Low Latency Mode (ALLM), Variable Refresh Rate ( VRR ), HDMI 2.1 and more. You can enjoy a smooth gaming experience on both of these TVs as they both have very low input latency.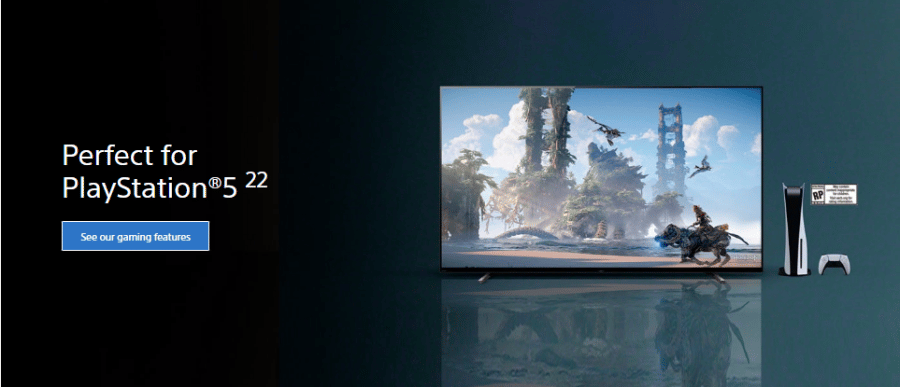 Sony X95K is especially perfect for PlayStation5. With the BRAVIA XR screen and auto HDR tone mapping, you can enjoy excellent gaming in Variable Refresh Rate of 4K/120fps. But unfortunately, it lacks FreeSync when compared to Samsung QN90B.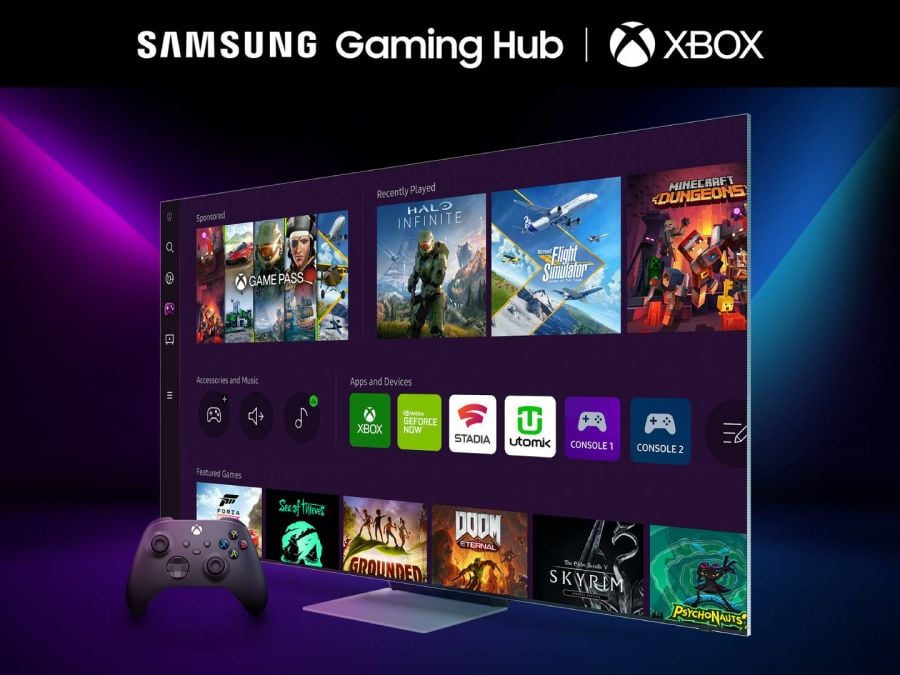 The Samsung QN90B is equipped with an exclusive Xbox gaming platform: Gaming Hub. This is a gaming gathering place where he brings console games and streaming games together in one place.
Sony X95K vs Samsung QN90B Connectivity​
In terms of connectivity, both the Sony X95K and the Samsung QN90B are equipped with a very full range of ports, so you don't have to worry about any connectivity issues. The difference is that the Sony X95K has 2 HDMI 2.1 out of 4 HDMI ports, while the Samsung QN90B has 4 HDMI 2.1. Then, the Sony X95K has a USB 3.0 port while the Samsung QN90B only has USB 2.0. If they are different in terms of ports, the Samsung QN90B is equipped with more advanced Bluetooth connectivity. Bluetooth 5.2 is more stable.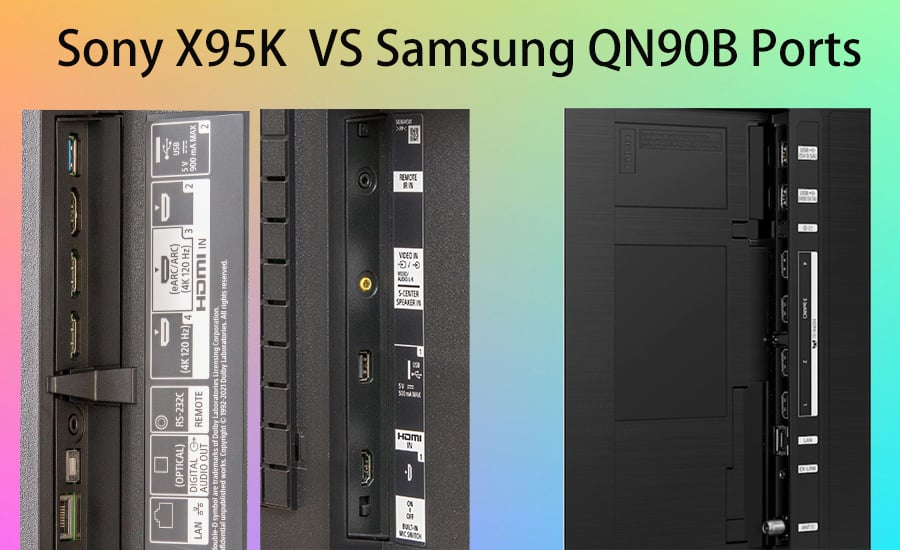 Of course, both TVs support projecting the screen of cell phones, computers and other devices onto the TV, and support Alexa and Google Assistant voice control.
Sony X95K vs Samsung QN90B Smart Platform​
Since the Sony X95K and Samsung QN90B run on different systems, their Home screens have major differences. The Sony X95K runs Google TV 10 and is very easy to use with a very smooth navigation bar. It has a large number of apps available for download in the Google Play store, and you can connect to the Bravia webcam for video calls.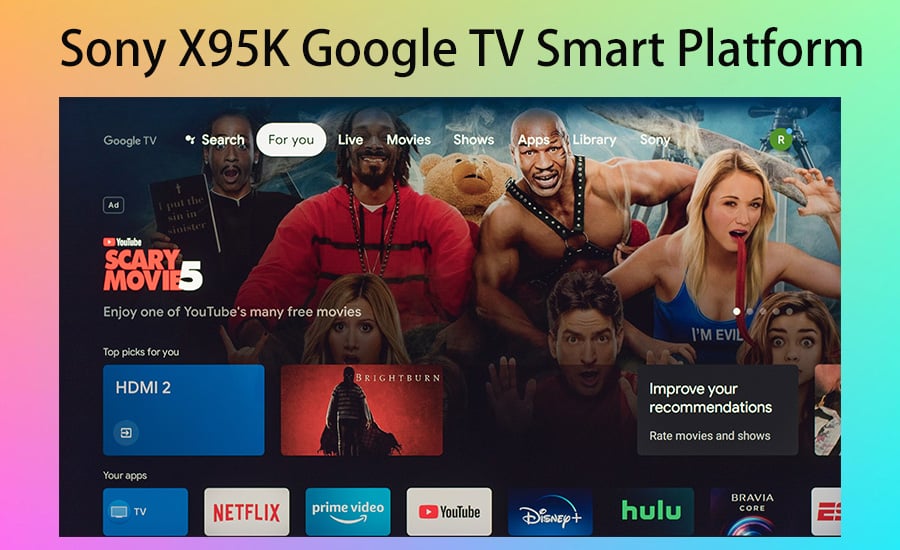 The Samsung QN90B runs the 2022 version of Tizen 6.5 and its interface is very simple and quick to use. There is a large selection of apps in Samsung's app store, but it does not support installing apps from third parties. It is also compatible with Google Duo and supports video calls for up to 32 people by connecting a webcam to the TV.
Sony X95K vs Samsung QN90B Summary​
When we compared the Sony X95K vs Samsung QN90B in detail, their performance was comparable and each had its own characteristics. Since both brands have different systems and processing technologies, they show their respective strengths in the image, sound quality, and game performance.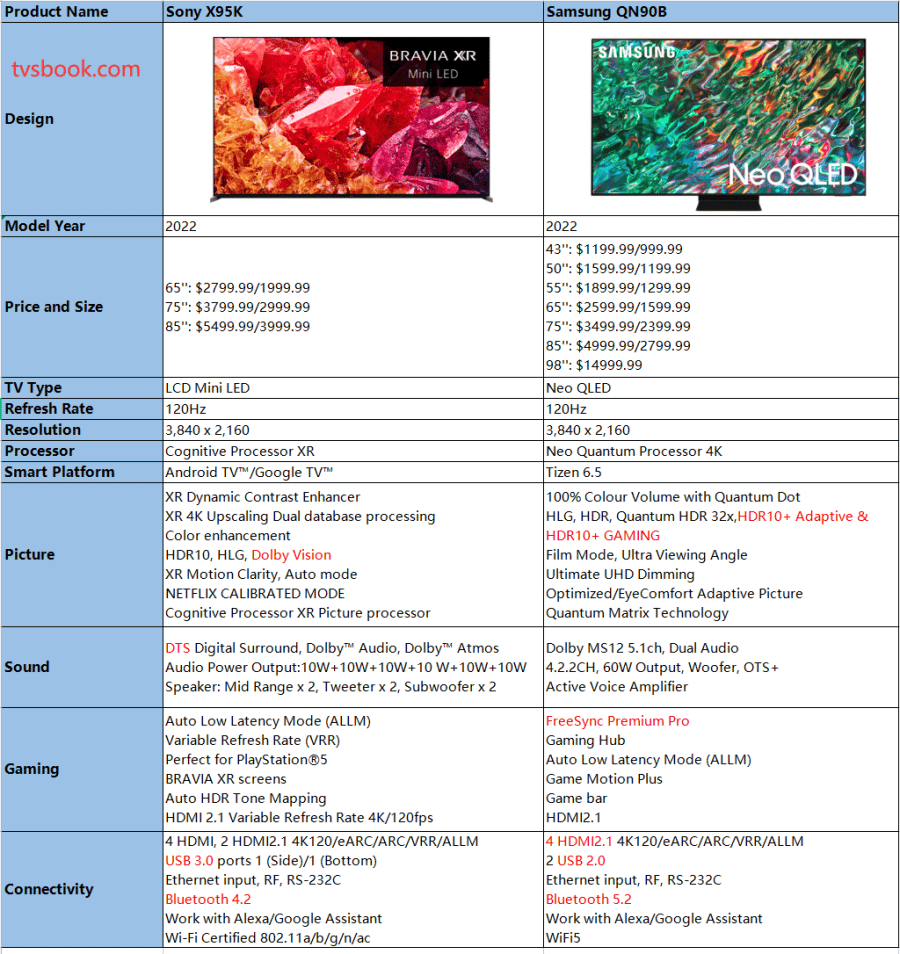 Sony's Cognitive Processor XR is more focused on the processing of characters, allowing users to feel more realistic characters and colors. Samsung QN90B's Neo Quantum Processor 4K, on the other hand, brings a wide range of brilliant colors to users, displaying nuances in movies and shows, analyzing the content, and optimizing it with 4K Upscaling.
In addition, both TVs have performance suitable for gaming, such as ALLM, VSR, and HDMI 2.1. What makes them different is that Samsung QN90B supports FreeSync Premium Pro while Sony X95K does not.
When we compare their prices, you'll see that neither of these TVs is cheap. But with the release date past and Black Friday 2022 just around the corner, both are heavily discounted.
Sony X95K 2022 Black Friday Deal Price​
65'': $2799.99/1999.99
75'': $3799.99/2999.99
85'': $5499.99/3999.99

Samsung QN90B 2022 Black Friday Deal Price​
43'': $1199.99/999.99
50'': $1599.99/1199.99
55'': $1899.99/1299.99
65'': $2599.99/1599.99
75'': $3499.99/2399.99
85'': $4999.99/2799.99
98'': $14999.99

Overall, the Samsung QN90B is available in a wider selection of models, from 43 to 98 inches, while the Sony X95K is only available in 65, 75 and 85 inches. For the same size, the Samsung QN90B is $400-$600 cheaper than the Sony X95K. If you're looking to buy a high-end TV for Black Friday 2022, Samsung QN90B would be a better choice.
Last edited: