People ask if I can surf the Internet on LG smart TV? The answer iS YES, and here I will show you the guide on how to surf the Internet on you LG TV.
How to surf the Internet on LG TV?​
Usually, there is a browser pre-installed on your LG TV. If not, refer to the guide: How to Download Apps on LG Smart TV, search and install a browser on your LG TV. Then you can enter the website when you input the web address on the URL bar. If you input the search word, it will find the information about the search word based on the search engine.
To use the Browser on the LG TV:
1. Press the
Home
button on the remote control.
2. Run the
Web Browser
application.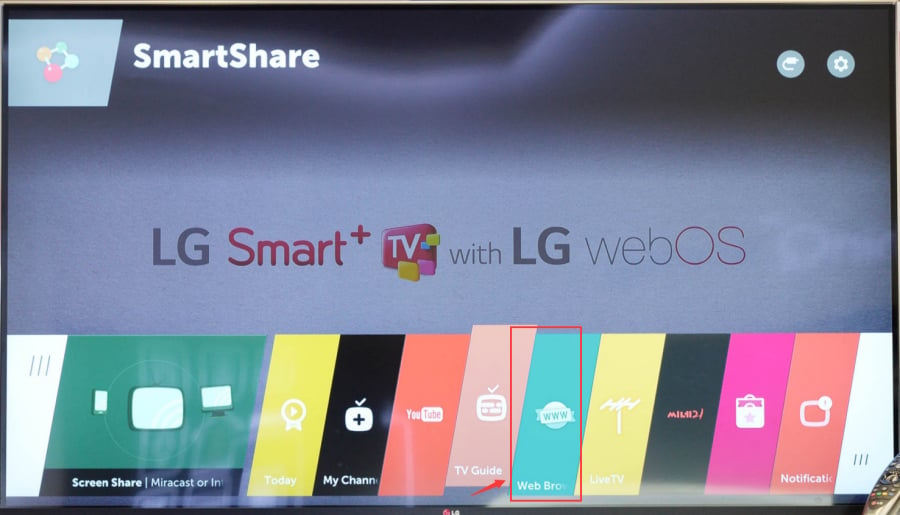 Browsing the Internet on your TV is actually the same as on your computer, but you need to control your mouse with a remote control. If you want to surf the Internet on TV like a computer, refer to the guide
How to connect smart TV with keyboard and mouse
.
You can refresh the web page you are browsing, or you can type in a URL to navigate to a specific site, or just type in a search term. You can view the currently open tabs, and you can zoom in or out of the screen while browsing the site.
The Web Browser app on your TV is a browser for TV, so it may work differently than the browser for your PC.