TCL TVs rank in the top three in terms of sales, and the new 2022 products are living up to expectations. As a new QD-Mini LED product in 2022, TCL X11 has amazing hardware configuration, Quantum Dot wide color gamut, Mini LED backlight, thousands of light control partitions, and 2000 nits peak brightness. This article will bring you the TCL X11 TVreview, let's see if it is good.
1. Appearance

​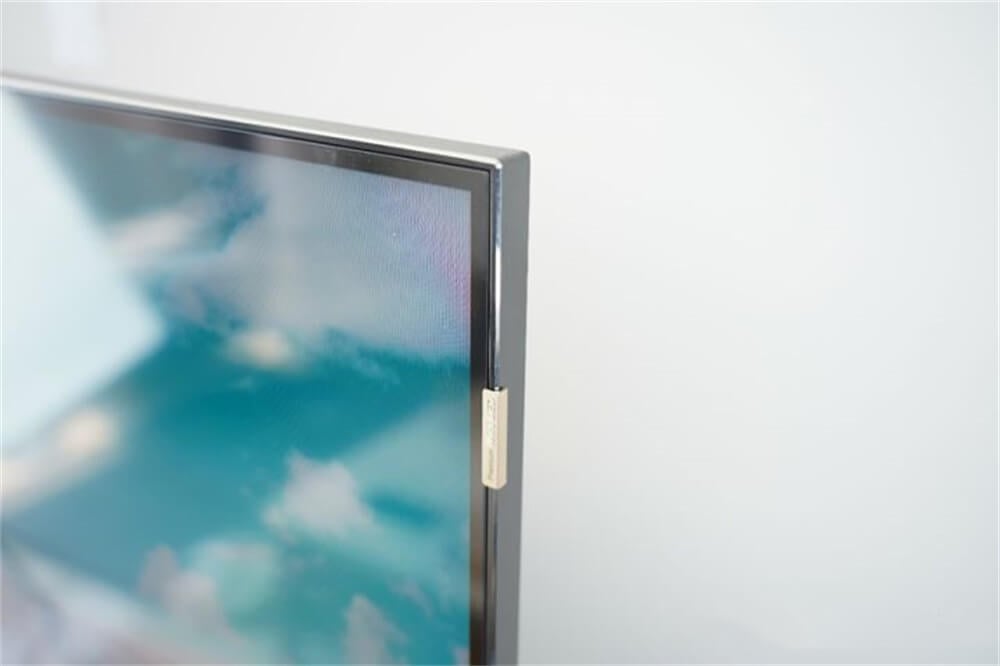 The TCL X11 features a full-screen design with narrow bezels on three sides, and the overall color is black, which looks classic. The bezel is made of aluminum alloy, seamless unibody molding process, the edge of the bezel with the diamond cutting process, and there is a shiny silver edge.
X11 is equipped with a two-dimensional ambient light sensor, with the ambient light function on, the screen brightness will automatically adjust with the ambient brightness, and it can also adapt to the different color temperatures of the environment, no matter what color temperature of the user's home environment using the light, it can be a good restoration of picture quality performance. X11 also supports Dolby Vision IQ function, when playing Dolby Vision sources, it can also automatically adjust the brightness of the screen with the brightness of the viewing environment, to get a better viewing experience.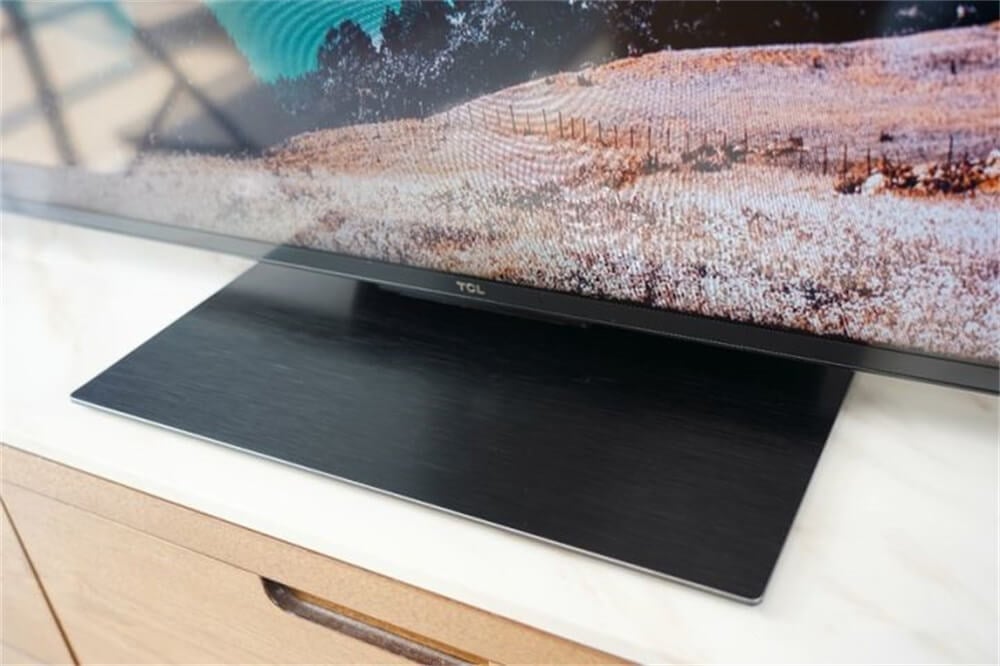 The base adopts the common center base of high-end models, suspended design, using aluminum alloy.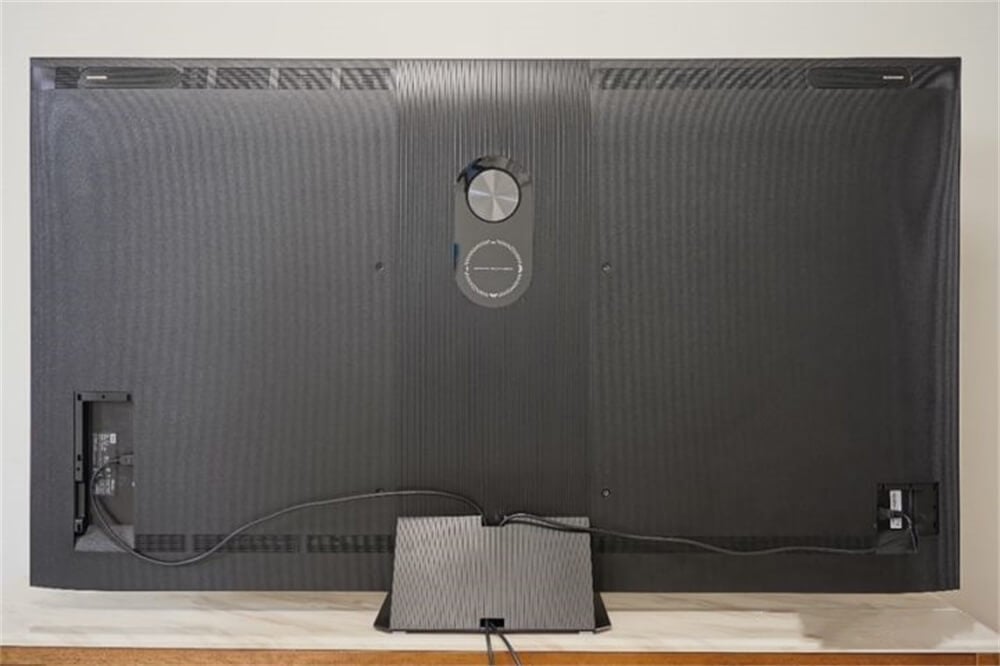 The X11 is also designed with a cable hiding feature on the base this time, which allows the power cable and HDMI cable to pass through the base, making cable organization more aesthetically pleasing.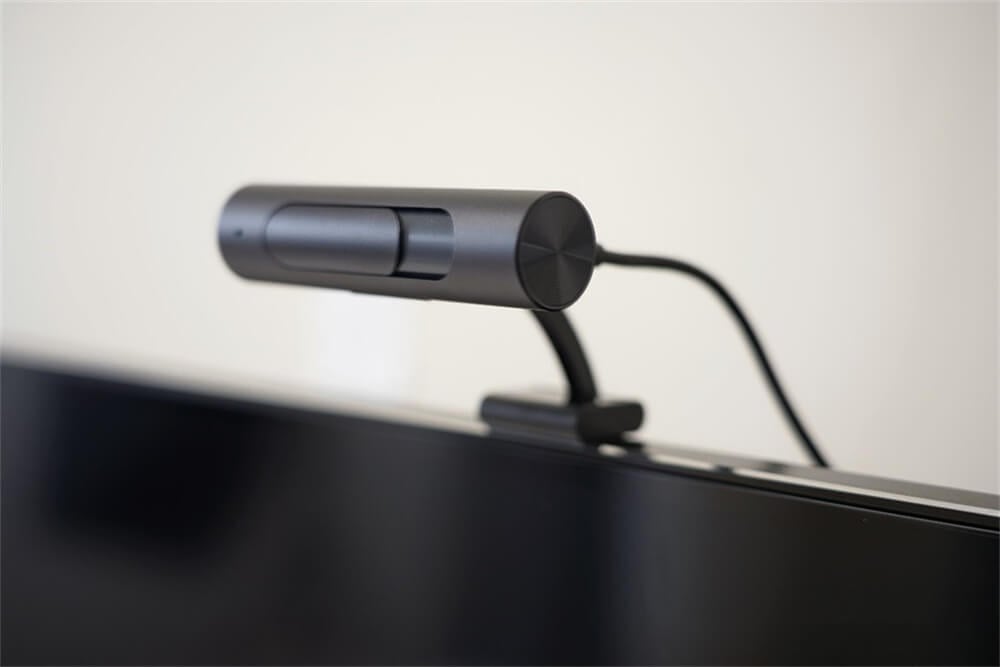 The X11 has a 1080P camera that connects to the TV via a USB cable, which occupies a USB port.
2. Configuration

​

The TCL X11 features a high-performance A73 quad-core 1.3GHZ SOC (MT 9652), 4GB of operating memory, 64GB of storage, support for the far-field intelligent voice assistant, and also dual-band WIFI (WIFI 6). In addition, it also supports HDR10+/Dolby Vision.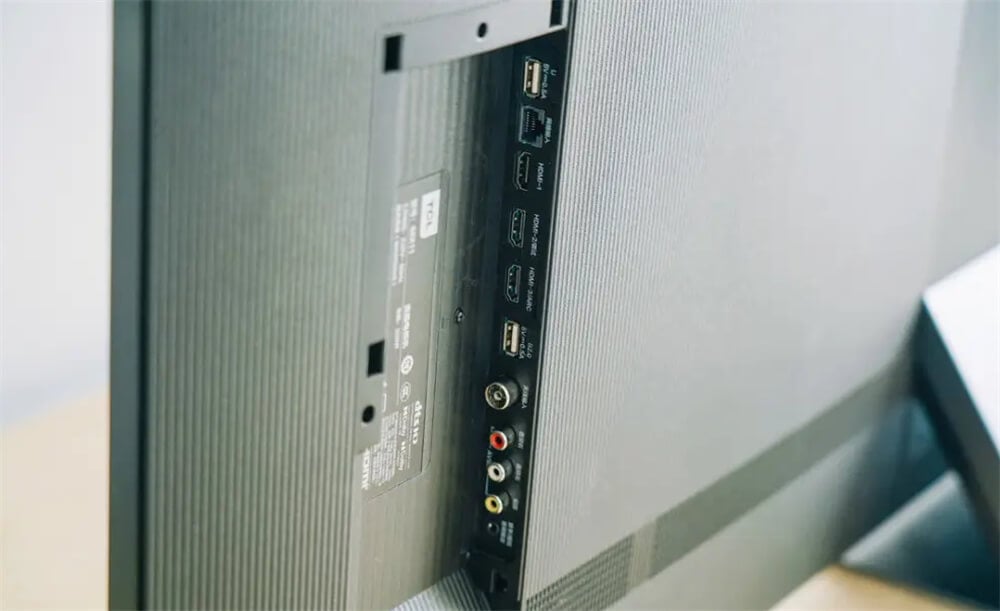 For ports, two USB 2.0 ports and three HDMI ports are supported, with port one being a 48Gb bandwidth HDMI 2.1 port that supports 4K 120HZ input. Port number three also supports eARC.
3. Sound and speakers

​

The sound has 5 channels 7 units, 60W superpower, the speaker effect is generally good.
4. Game console supportability

​ 4K 120hz signal input test

X11 is a 120HZ screen, that supports the HDMI2.1 interface, through the 3070 graphics card to the TV input 4K 120hz signal, check whether the text and image display is normal, the actual test found no text blurring problem under 4K 120hz input.

Input latency

Input latency is extremely important for gamers and very much affects the operating experience, but you can't tell when it is less than 30 milliseconds. TCL X11 has an input latency of 13.4 milliseconds at 4K 60HZ, 13.6 milliseconds measured at 1080p 60HZ, and 5.1 milliseconds measured at 1080p 120HZ.

ALLM/VRR function

X11 supports ALLM and VRR functions, G-sync compatibility and Free-sync, and can pass XSX detection, while Free-sync certification is also in progress.

PS5 automatic low latency mode is not yet available, to wait for subsequent system updates to support.
5. Picture

​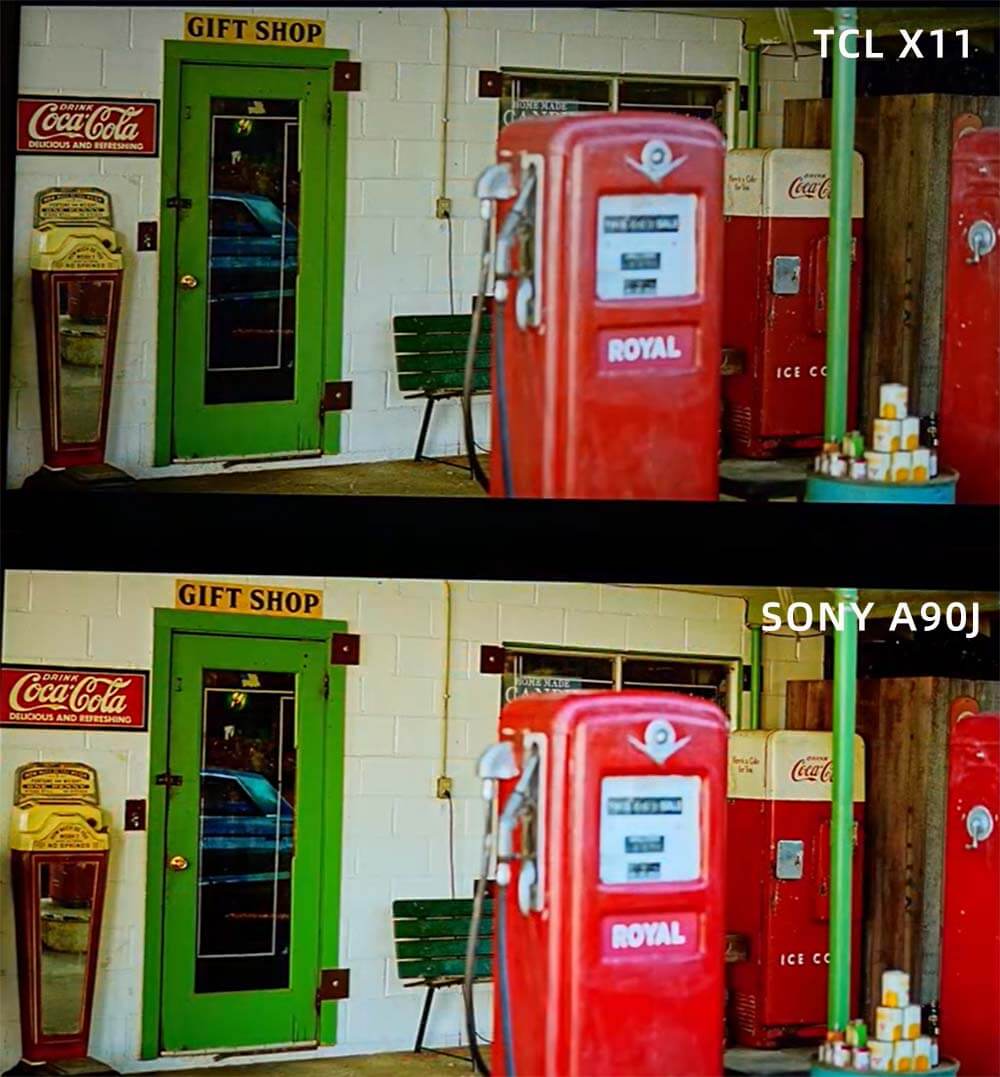 The peak brightness of Mini LED LCD TVs is generally higher, and the peak brightness of the TCL X11 is even more impressive, reaching 2000 nits. It adopts Quantum Dot wide color gamut technology commonly used in high-end LCD TVs, with a color gamut range of up to 98% DCI-P3, which can display more colors.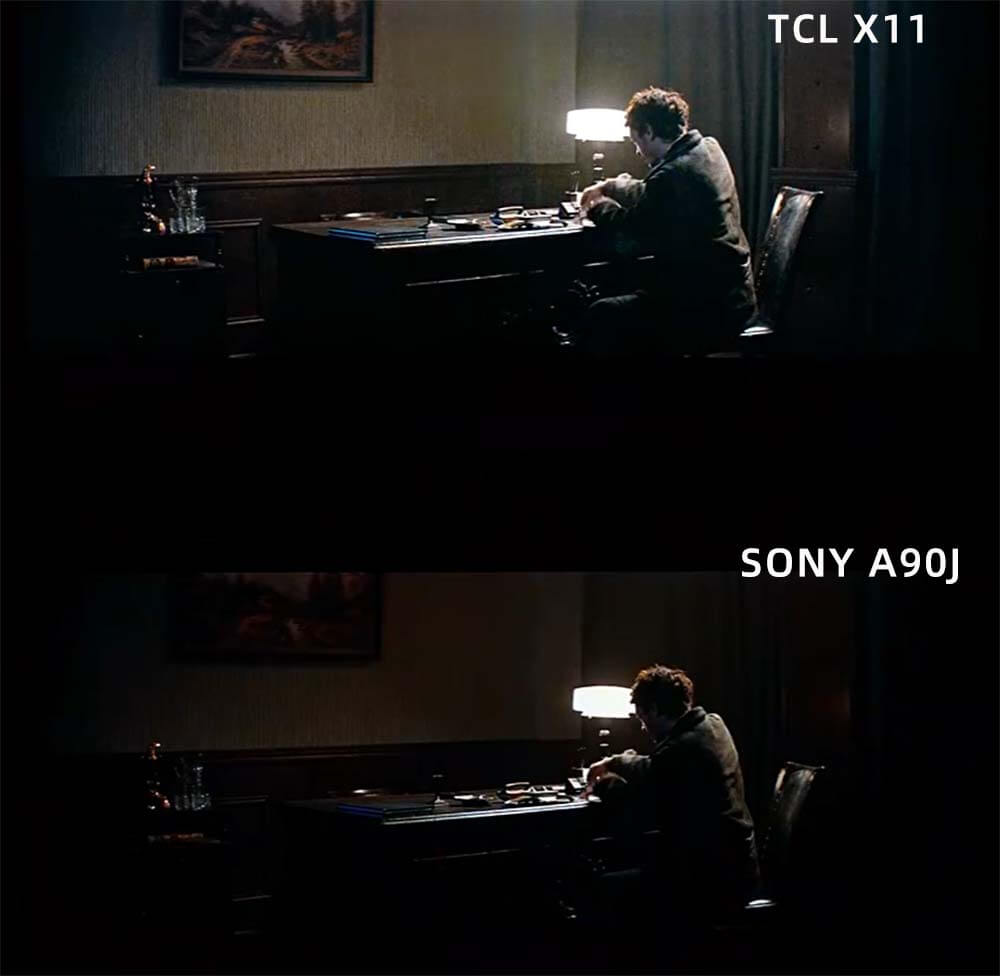 As a high-end LCD TV, TCL X11 adopts a 120HZ screen with a motion compensation algorithm, which can make the motion picture smooth.
Summary

​

TCL X11 is a great TV overall, with Quantum Dot wide color gamut, Mini LED, 2000 nits peak brightness, and thousands of light control zones