TCL Huaxing showcased the latest 75-inch
8K 120Hz Mini LED TV
panel at SID2022. What is the technology behind this panel? let's see.
The screen is equipped with the Mini LED backlight source of TCL CSOT's original glass-based active backlight partition drive technology, with 8K resolution, 120Hz refresh rate, 103% color gamut, 1000nits peak brightness, and 1,000,000:1 contrast ratio.
The panel adopts TCL CSOT's industry-first a-Si 4mask backplane process. The official said that it can greatly reduce the process cost while ensuring the perfect picture quality, which is super cost-effective. In addition, this is the world's first LCD display with an ultra-high resolution 8K and an ultra-high refresh rate of 120Hz produced by the 4Mask process.
TCL Huaxing said that the biggest bottleneck faced by 8K products compared to 4K and below resolution products is the screen charging rate. In order to improve the charging rate of the screen, the traditional HG2D technology needs to double the number of data driving lines to increase the charging time. The new generation of TCL Huaxing 8K 1G1D adopts four major technologies: high-penetration HVA technology, high-charging 1G1D, high-frequency CSPI technology, and high-contrast MLED star technology. (See
Mini LED vs Micro LED vs OLED
: What's the Difference?)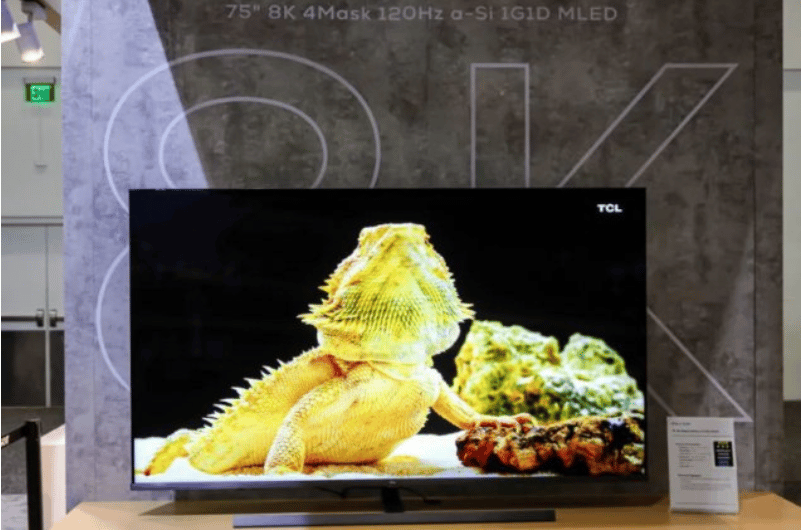 8K HVA technology​
This screen is equipped with high transmittance devices and material development, which can achieve the same display brightness under lower backlight brightness and achieve the effect of energy saving.
8K high charging 1G1D technology​
This screen not only has great advantages in transmittance and contrast, but also overcomes the problem of insufficient charging caused by the use of overvoltage driving technology to compensate for changes in data line voltage, resulting in a clear and uniform display effect.
8K high frequency CSPI technology​
The scrambling code design of this screen can effectively scramble the data to reduce EMI. By reducing the low quiescent current of the buffer amplifier, it can reduce the power consumption of the buffer amplifier and reduce the temperature of the driver IC.
High contrast MLED star technology​
TCL Huaxing adopts the technical combination of 8K+MLED, and 8K is equipped with MLED backlight to achieve precise control of bright and dark partitions and achieve ultra-high contrast (millions). And it uses R/G/B backlight to obtain ultra-high color gamut (>BT2020 92%), and the backlight bright and dark partitions are individually controlled to reduce power consumption.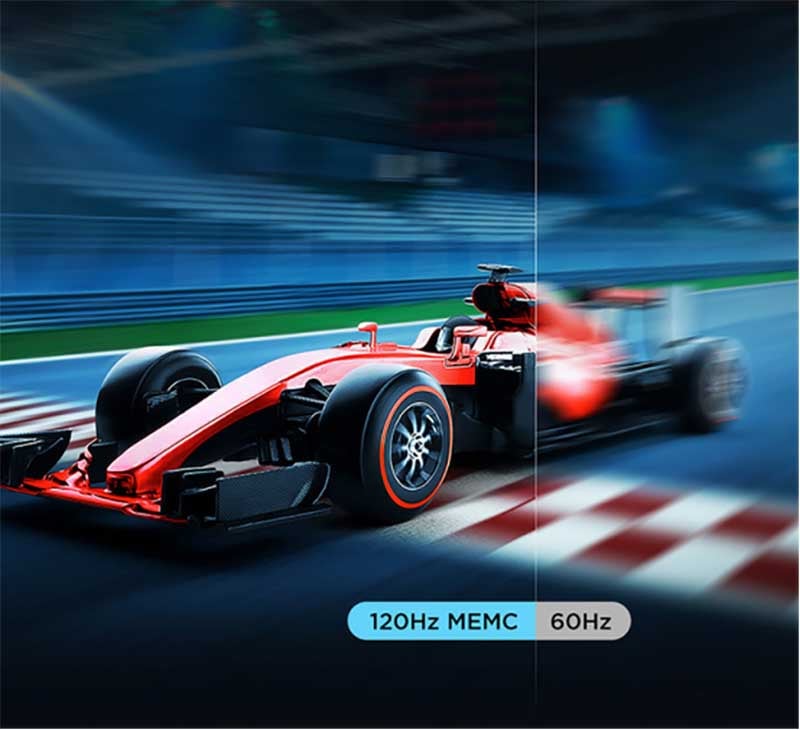 See more about TCL TVs:
TCL V8E Max TV Review
, 120Hz Refresh Rate