The reign of Thanos has come to an end. Steve Rogers is all over the news and he is being called by the media as the "Soldier who died the most honorable death in the history of America." Along with Rogers, Banner, Rhodey, Wong and other Avengers - T'Challa, Sam and Wanda who were resurrected after the snap, yet had died fighting Thanos, were paid homage too.
Okoye sacrificed herself to save Shuri, her last words were "Wakanda Forever." Shuri, then, takes on the mantle of Black Panther, and rules Wakanda for the years to come.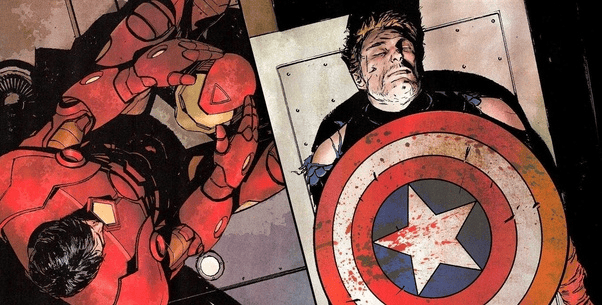 Peter Quill, Rocket and Groot were the only Guardians of The Galaxy who were alive. While Peter decides to leave space for good, and comes back to his home, Missouri, Rocket and Groot join hands with Stakar Ogord and his team of Ravagers. Nebula is nowhere to be found.
The other Avengers that were alive after the global devastation were - Tony Stark, Peter Parker, Thor, Natasha Romanoff, Stephen Strange, Clint Barton and Bucky Barnes.
Bucky decides to stay at Wakanda as he found that place where no one can manipulate him, over his two years of stay there.
Strange marries Christine Palmer, and is still trying to find a way to heal his hands with help of Tony Stark.
Thor is currently in a live-in relationship with Jane Foster, thanks to his new-found powers, he was able to find her.
Natasha has gone into hiding, with no one able to locate her, not even with Thor's Bifrost powers, she probably found a way to avoid that. The most probable reason, for her hiding, is speculated to be Banner's death.
Nick Fury has given a special final assignment to Clint Barton before his retirement, an offer he couldn't refuse, was to find and bring Natasha back.
Peter spends a lot of time with Tony, learning his ways and following his path.
Once, Tony and Peter were having a good chat while Tony dropped Peter to his home:
Tony: Are you okay, kid?

Parker: Yeah, it's just, I've a strange feeling.

Tony: I know it's surprising that you survived and Steve didn't, maybe he wanted to die, may-

Peter: It's not that, it's-it's the spider-sense, something's happening.

Tony (takes a deep breath): Okay, kid, listen to me, I know you've been through a lot, you can't take it back, but it's gonna haunt you for a few days, tops. I went through the same feeling for months after I came back from the wormhole in space. You'll be all right, okay?

Peter: Okay, Mr. Stark, thanks.

Stark: Goodbye, kid.

Peter: Bye.
Peter walks the dark paths with dim lights at 12:00 A.M.
He crosses the road to enter his home, just when he hears a noise from Delmar's Deli-Grocery. He hears a large thud like some heavy object was thrown.
Peter: Oh no, Mr. Delmar.
He runs his way through the empty streets and hides behind the wall besides the entrance of the sandwich shop, and wears his original suit as fast as he could. But he suddenly hears a heavy voice, but couldn't really recognize whose it was or what he was saying. He carefully pulls his ears to hear what was going on:
Voice: We will eat both your arms, and then both of your legs, and we will eat your face right off your head. You will be this armless, legless, faceless thing rolling down the street, like a turd in the wind.
Mr. Delma
r: Who the hell are you?
Peter finally extends his face to look at what's going on.
Voice
: We Are Venom.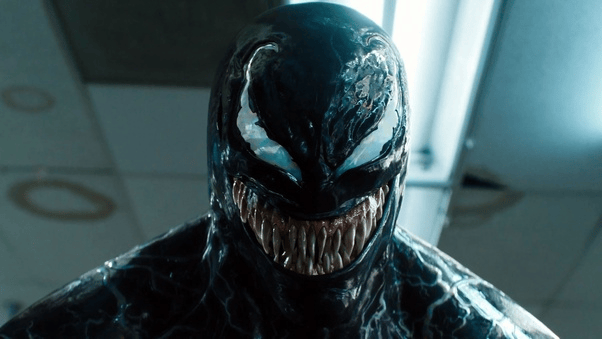 Peter: Mr. Delmaaaarrr!
.
Venom will Return
Last edited: