Dangbei Mars Pro is a 4K laser smart projector released in 2022, priced at about $1800. Among the projectors under $2000, this projector finally won my trust. And, it brought me many surprises. Here I want to share this 4k projector with you for your reference.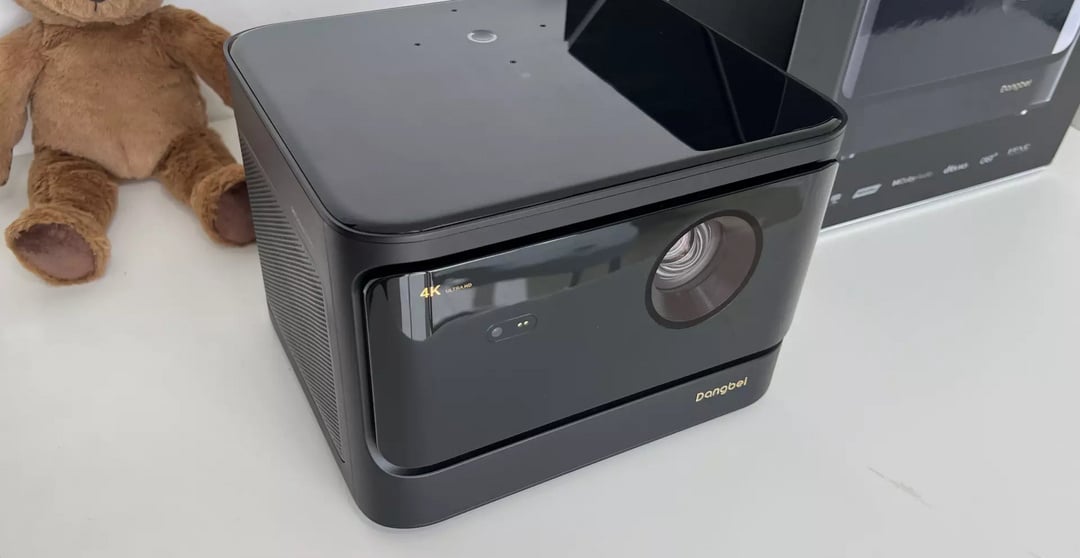 What does Dangbei Mars Pro Projector look like?​
Externally, the Dangbei mars pro I received is exactly the same as the one shown in the Amazon store display. Moreover, it is smoother, and the glass mirror on the top looks very technical.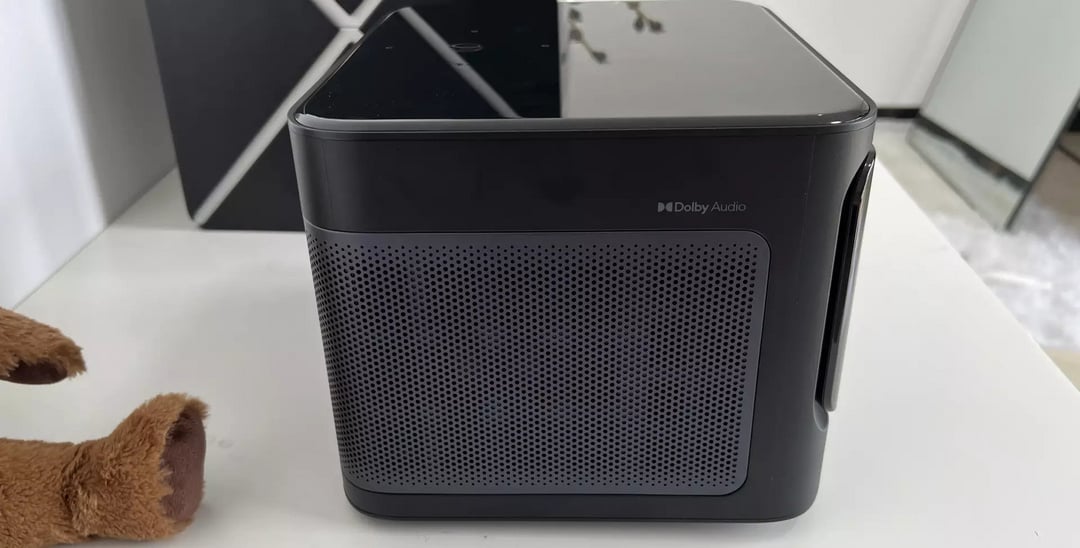 The projector is flanked by speakers, and it has two built-in 10W speakers. The back of the projector is the interface: HDMIX2, USBX2, network cable port, headphone port, audio input, and power interface. So I can connect it with my phone, laptop, etc.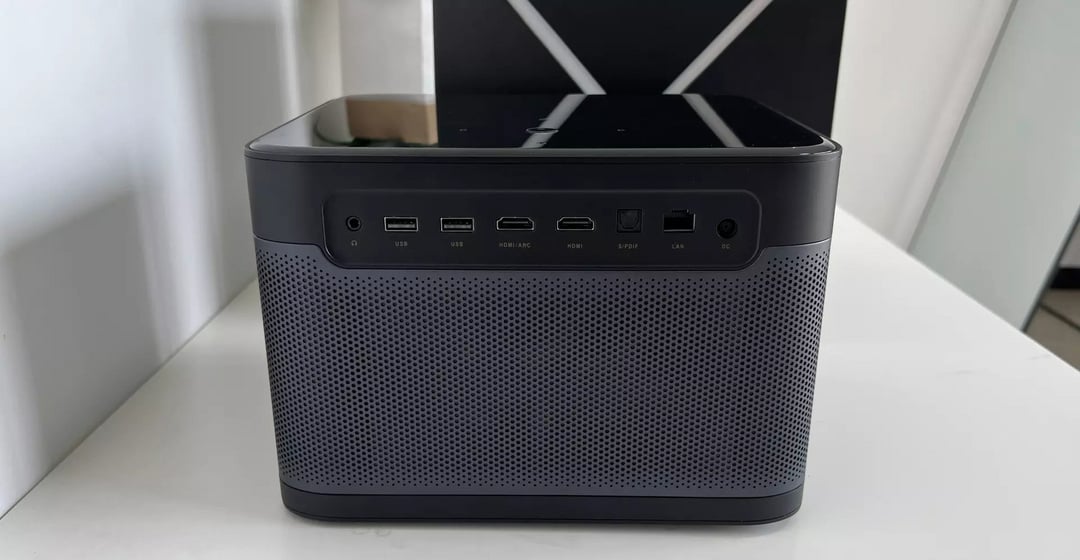 What is the core configuration of Dangbei Mars Pro Projector?​
The CPU of Dangbei mars pro is MT9669 flagship AI TV chip. As a smart projector, it has 4+128G large memory. That means there's plenty of room to run and storage, which is one of the most important reasons I chose this projector. Just like when I pick a smartphone, I want it to support a lot of app downloads and run without stuttering. At present, 125G of memory is almost the largest in the market, so I am very satisfied with it.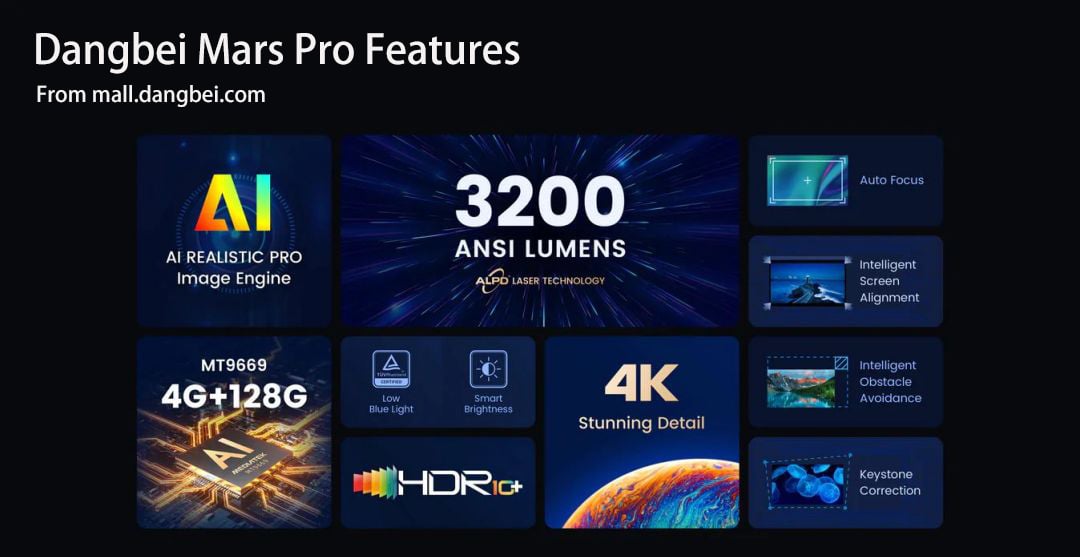 (From mall.dangbei.com)
When the motion compensation mode is turned on, the refresh rate of the Mars Pro is
120Hz
, with a delay of 16ms. The screen runs very smoothly. It also supports HDR10+, 3D, mobile phone screen projection and other functions.
Dangbei Mars Pro has a ToF laser sensor and a high-definition camera, so it can achieve the effect of automatic keystone correction & automatic screen entry & automatic obstacle avoidance.
In addition, it can automatically adjust the picture brightness according to the ambient light. So I can use it both during the day and at night. What's more, I heard that this projector has obtained Rheinland low blue light certification, and when I watch it, its picture is very soft, which can protect my eyes.
How's the projected screen quality of Dangbei Mars Pro?​
When people buy a projector, they are most concerned about the brightness and clarity of the picture. Because people always compare projectors to smart TVs and worry about the poor picture quality of projectors. But after I bought the Dangbei Mars Pro, its picture performance was completely beyond my expectations. Below are the screen pictures I took with my mobile phone. Due to the large size of the pictures taken by mobile phones, they have been compressed. So, it's actually more shocking than what's seen here.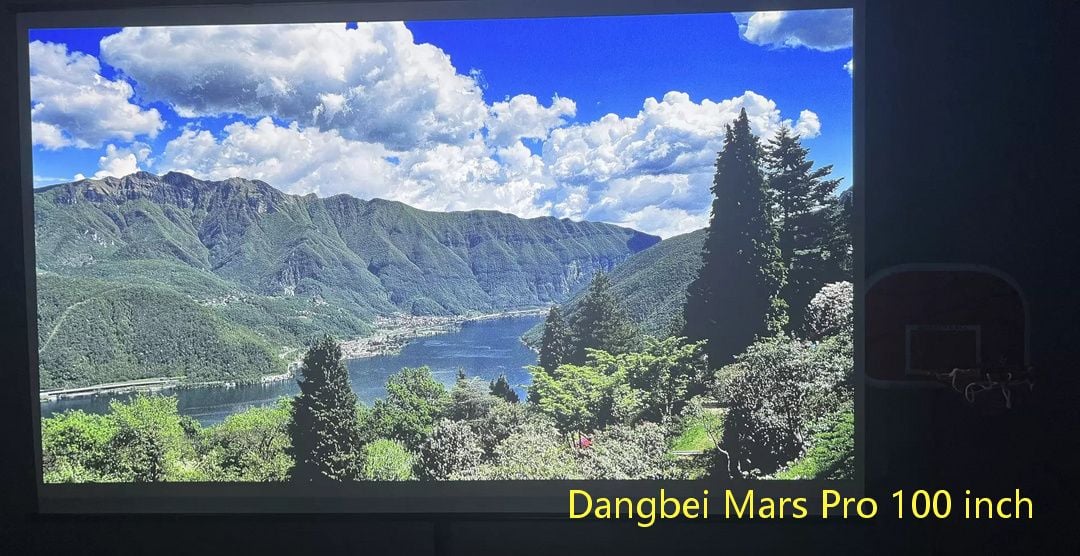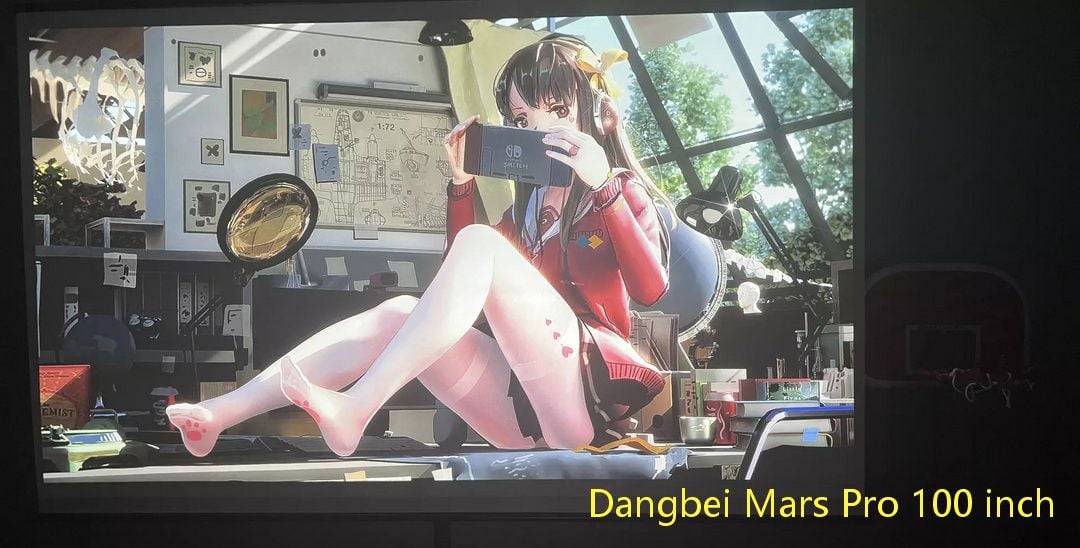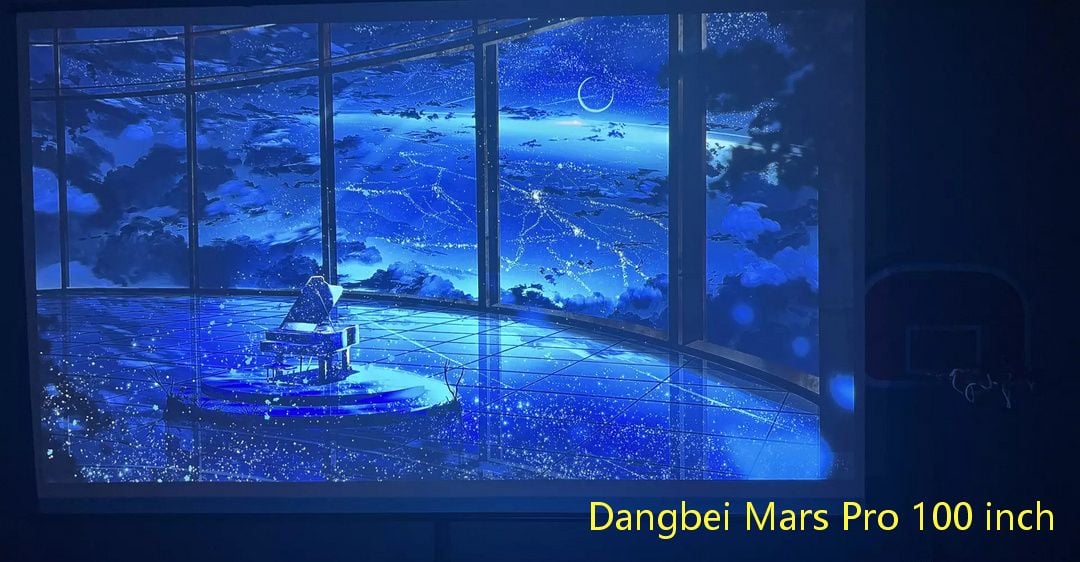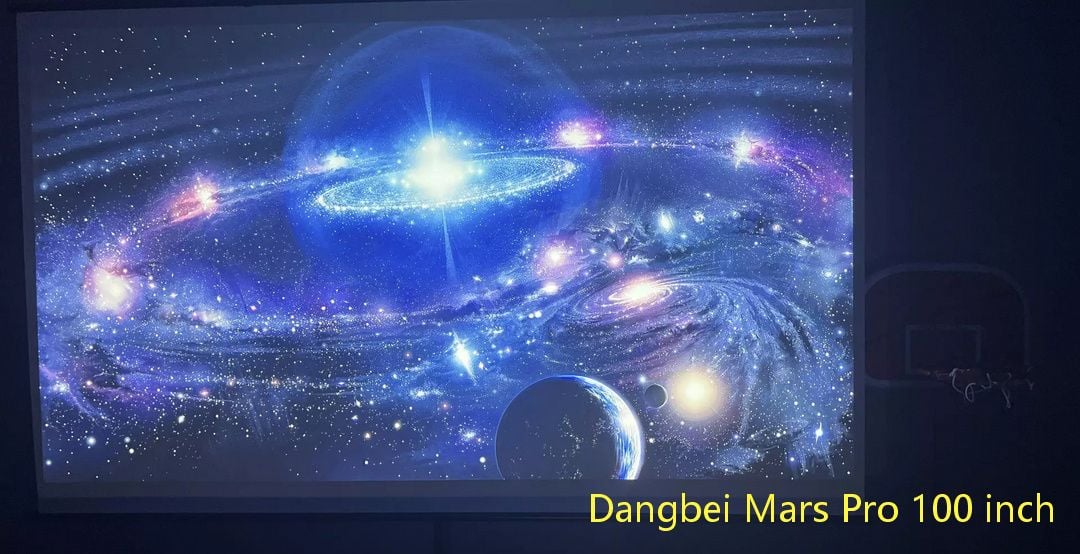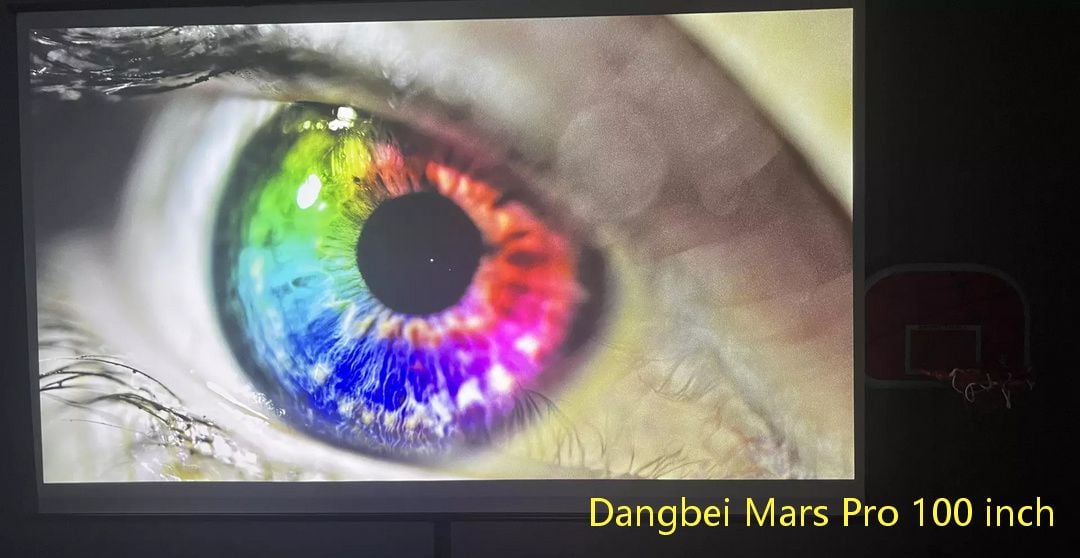 As you can see, these pictures are very clear and very bright. This projector brings out all the colors perfectly, I really like the starry sky and the sunshine. It's like I'm looking directly at the sun! Only a projector with a very high brightness can show the feeling of the sun glaring. In terms of picture performance, Dangbei Mars Pro surprised me very much.
Why did I pick this Dangbei Mars Pro finally?​
Overall, the Dangbei Mars Pro offers more smart features and high-definition graphics than I expected for less than $2,000. I like to project a large 100" image, but it doesn't compromise its clarity. This is something smart TVs can not catch up. Before buying this projector, I did a lot of work to know about
4k projectors
, and
laser projectors
. Finally this Dangbei Mars Pro projector is the one won my attention. Compared to other products, it is less expensive but has more smart features, more storage, and runs smoother.