What is Emotn UI? Emotn UI is a desktop system software designed for TV terminal devices. It is slightly different from the original desktop software. Emotn UI is smooth and lightweight, takes up fewer resources, and has no advertising, etc. It is suitable for TV, projection, box and other large-screen TV terminal devices. Let's take a look at it in detail.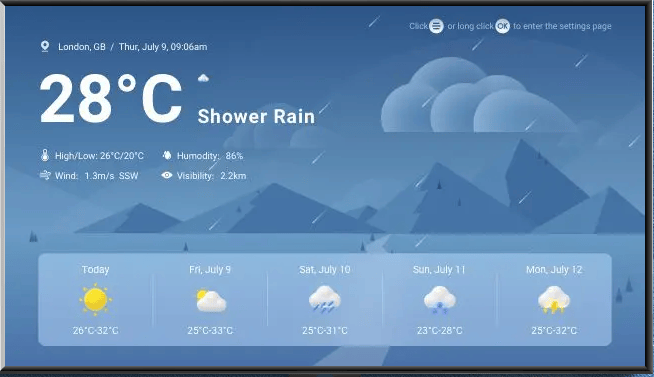 1. Desktop Customization​
Desktop customization is one of the features of the Emotn UI. Compared with other desktop software with fixed wallpaper, the Emotn UI not only has its own desktop background, but also supports user-defined desktop background. You can add customized wallpaper by connecting USB flash drive or mobile hard drive.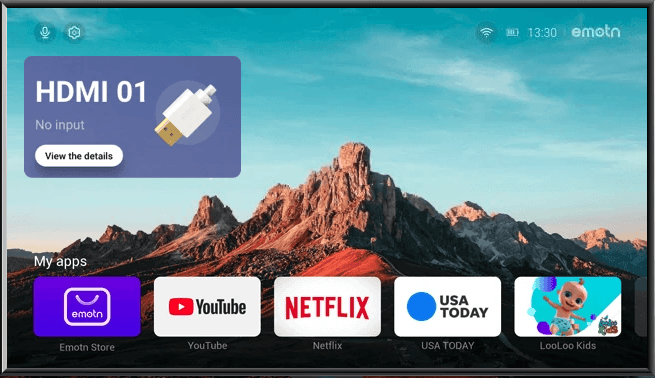 2. Thin Desktop​
Emotn UI is different from traditional desktop software in that it has a simple desktop instead of complicated interface advertising. In the initial state, the upper left is system Settings and network Settings, and the upper right is clock. The plus sign below can add common software to the current page, which is convenient for daily operation. There is no limit on the number of software to be added.
3. High Degree of Freedom​
Emotn UI has a high degree of freedom, allowing users to add software to the main interface and adjust the layout of the software. Users can adjust the layout of the software according to their own habits, and can also delete some unnecessary software to make the interface more concise.

4. Software Recommendation​
Emotn UI has the function of the software recommended, as lack of some necessary software device, the user can click to download and install directly, do not need through the UI disk, such as a cumbersome way for software installation operation. In addition, if users want to download other software, they can be downloaded and installed by the Emotn UI built-in Emotn Store application.
Emotn Ul is an excellent desktop software that not only simplifies the desktop, but also features high freedom and low power consumption. When memory usage is high, users can clear the cache with one click to ensure the smooth operation of the device. If users want to use this desktop software, users can download and install it from Emotn UI's official website.