CES 2023 International Consumer Electronics Show was grandly opened in Las Vegas, USA. It is understood that the CES covers 41 different technology categories, including artificial intelligence, accessible technology, financial technology, Internet of Things, smart home, automotive technology and mobile devices, 3D printing and so on.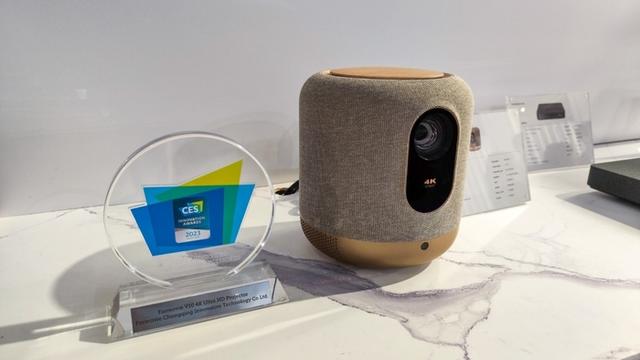 In the field of intelligent projection, the head brand of intelligent projector Formovie, also brought a number of products to CES 2023, showing consumers excellent product performance and experience, while also conveying the concept of "bringing the theater home" to consumers. Among them, the V10 4K UHD projector won the CES 2023 Innovation Award for its innovative shape and excellent hardware configuration.
With 4K picture output resolution, Formovie V10 makes the projected picture still have clear and sharp picture details even in a 150-inch giant screen, bringing cinema-like realistic visual presentation. In addition, with the support of AI image quality enhancement technology, Formovie V10 can accurately identify content categories through AI and refine coloring intelligently according to the scene, making 1080P sources upward compatible with 4K quality.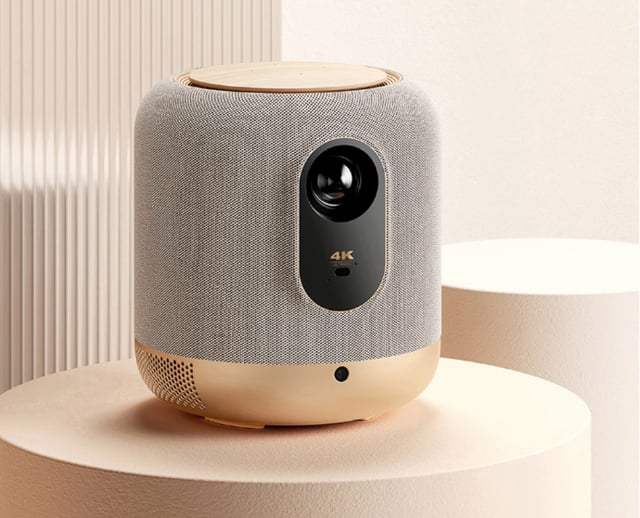 In terms of color performance, Fengmi V10 supports 1.07 billion colors, 118% DCI-P3 wide color gamut and HDR 10+ decoding, making color transitions smoother and every detail of large screen projection closer to the real world.
In terms of sound quality, the Formovie V10 is equipped with 7.5W full-range speakers on the left and right, the bottom of the body is equipped with a visual 15W independent subwoofer, with Phonak's self-developed FAA sound engine and Dolby surround sound, can make the presentation of sound 360 ° three-dimensional surround texture