Following the revelation that Samsung will soon launch 8K laser TVs in the Chinese market, Hisense recently said it will officially launch the world's first laser TV, the 120LX, on April 10.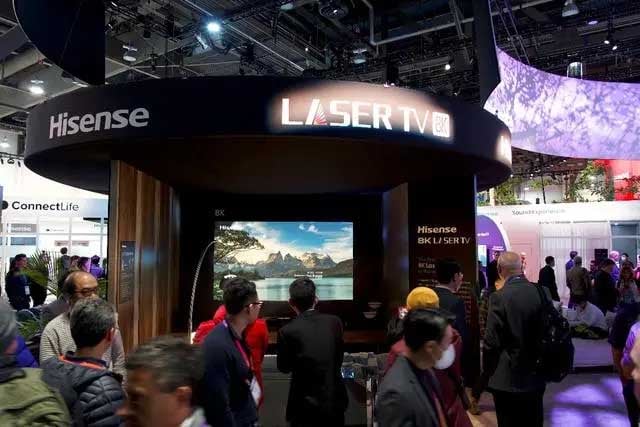 It is understood that Hisense's first 8K laser TV 120LX, with a screen brightness of up to 400 nits, uses a variable field of view ultra-short focal length system architecture design lens and ultra-high resolution video signal decoding and DMD drive technology to achieve a leap in 8K display technology.
In addition, the sound quality has also achieved evolution. Hisense 120LX is equipped with Dolby Atmos and DTS Virtual:X sound to build a panoramic sound field with 4-way independent sound, and the sound moves with the people, bringing the most immersive audio and video experience and solutions in home scenes.
In recent times, Samsung and Hisense, the two top two brands of global color TV, have released the news of 8K laser TV to the industry one after another. This means that these two global top two color TV giants may focus on 8K TVs this year.
In addition, Hisense and Samsung at the same time to 8K TV attention also pull up the laser display industry tone, further enhancing the laser TV industry to see, and stimulating more manufacturers to laser TV more confidence.