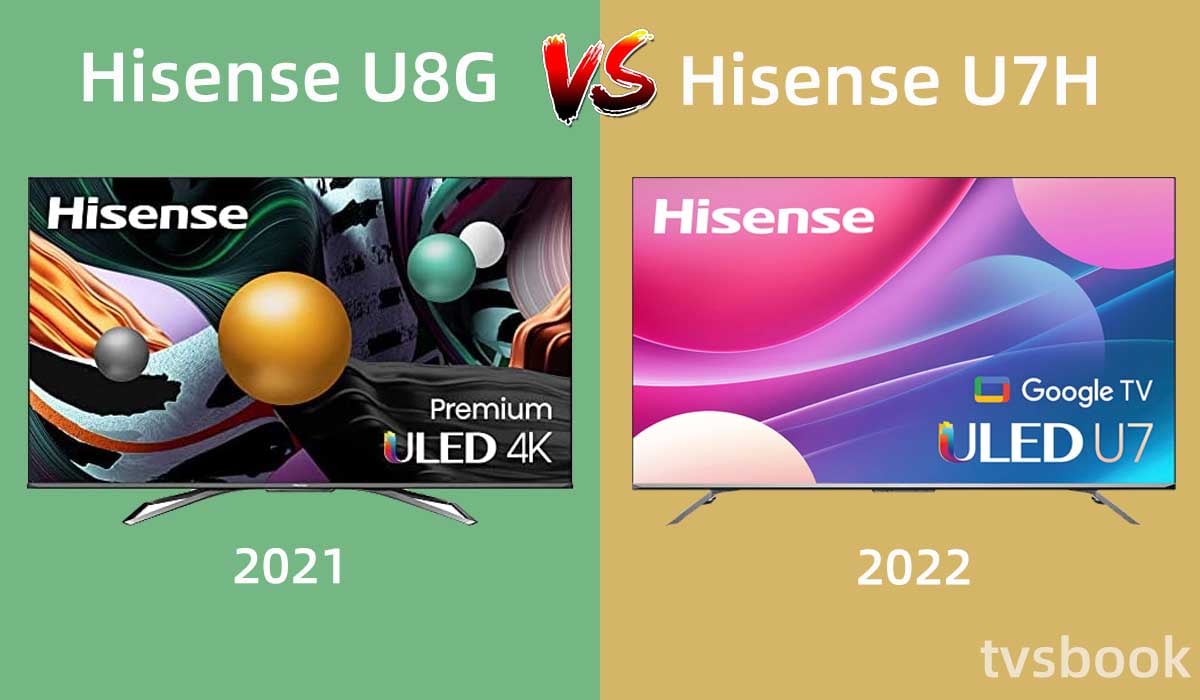 In this article, I will compare Hisense U8G and Hisense U7H TV.
The Hisense U8G and U7H are models in the Hisense ULED series of TVs for 2021 and 2022 respectively, and they are impressively bright and mixed. If you're looking for a bright enough 4K LED TV on a cheap budget, these two TVs shouldn't let you down. Since the prices and specifications are different, you can refer to the differences and advantages of the two TVs listed in this article to pick the model that best suits your needs.
Hisense U8G vs U7H: Overall Comparison​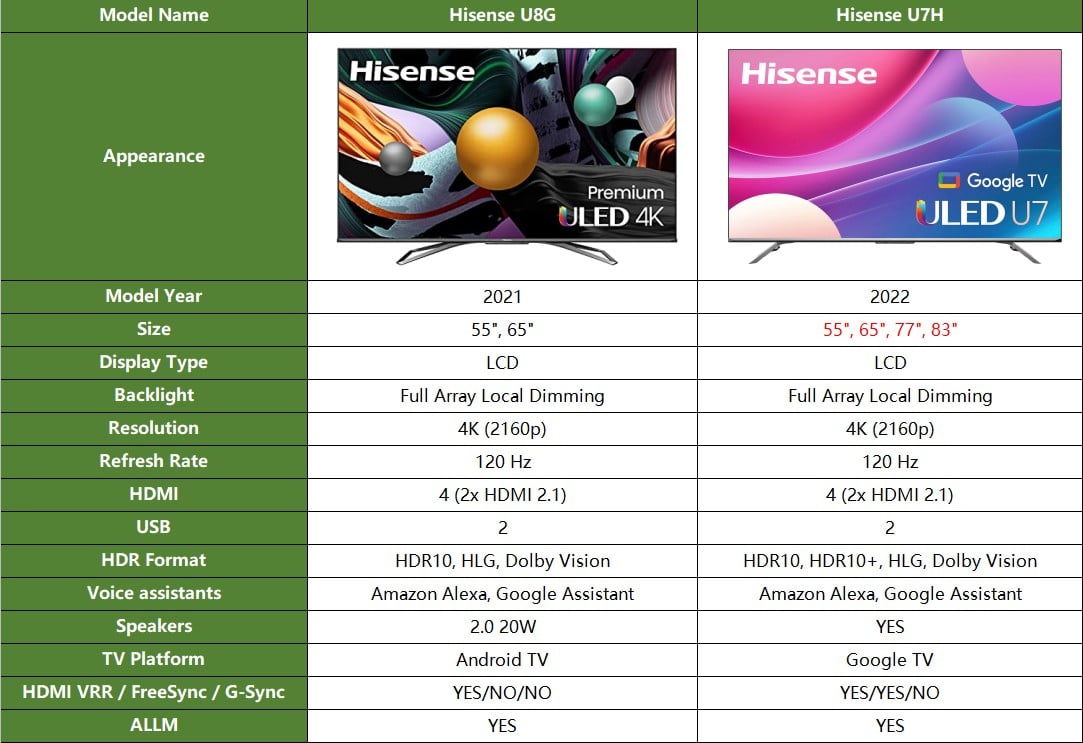 Hisense U8G Android TV​
Hisense U8G Android TV is a great all-around TV. It offers amazing peak brightness and an excellent contrast ratio optimized by the local dimming function. It is highly anti-glare and performs well in bright rooms as well as for watching movies in dark environments. The TV also has gaming features including low input latency and VRR, so it can also be used as a gaming TV or monitor.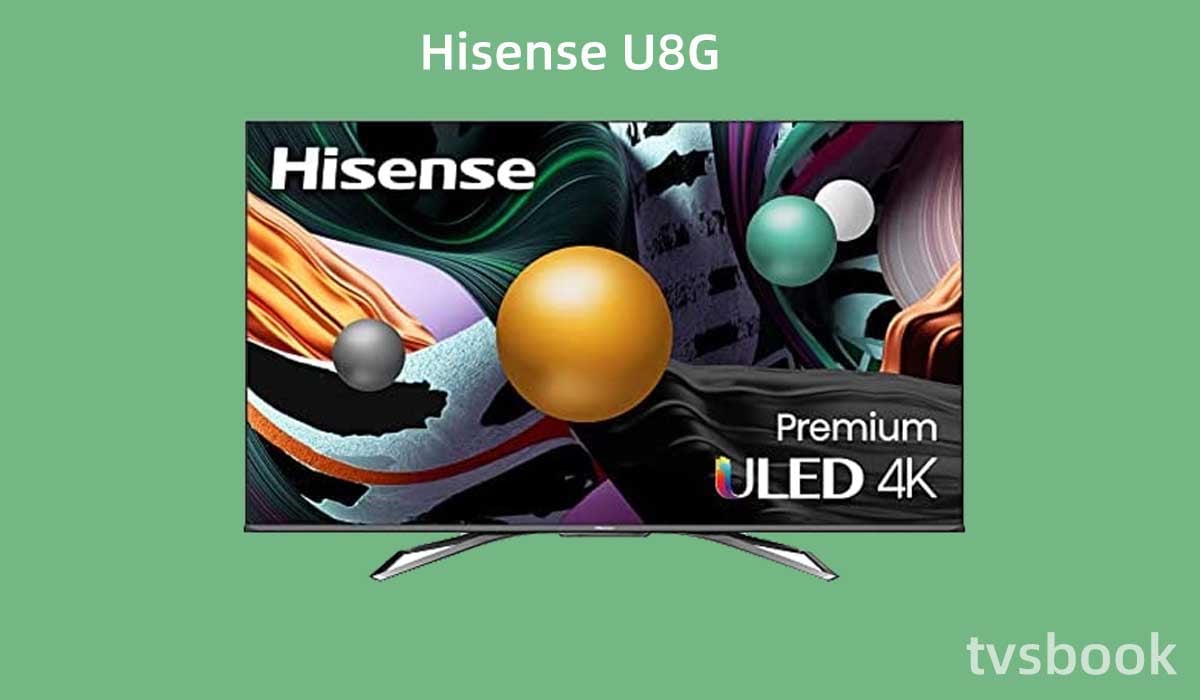 Pros
1. High peak brightness
2. Excellent contrast ratio, color accuracy
3. Anti-glare capability
4. Low input latency, excellent response time
Cons
1. Narrow viewing angle
Hisense U7H Google TV​
Hisense U7H Google TV is one of Hisense's 4K TVs for 2022, which sits between Hisense U8H and Hisense U6H in terms of price and configuration. At the same time, its practicality may not be as compelling as the U6H's affordability and the U8H's brightness.
The U7H performs well in terms of contrast and peak brightness has good local dimming, and is capable of producing deep blacks. It has good reflection handling and is also suitable for watching TV programs in bright rooms. It also offers both low input latency and some gaming features.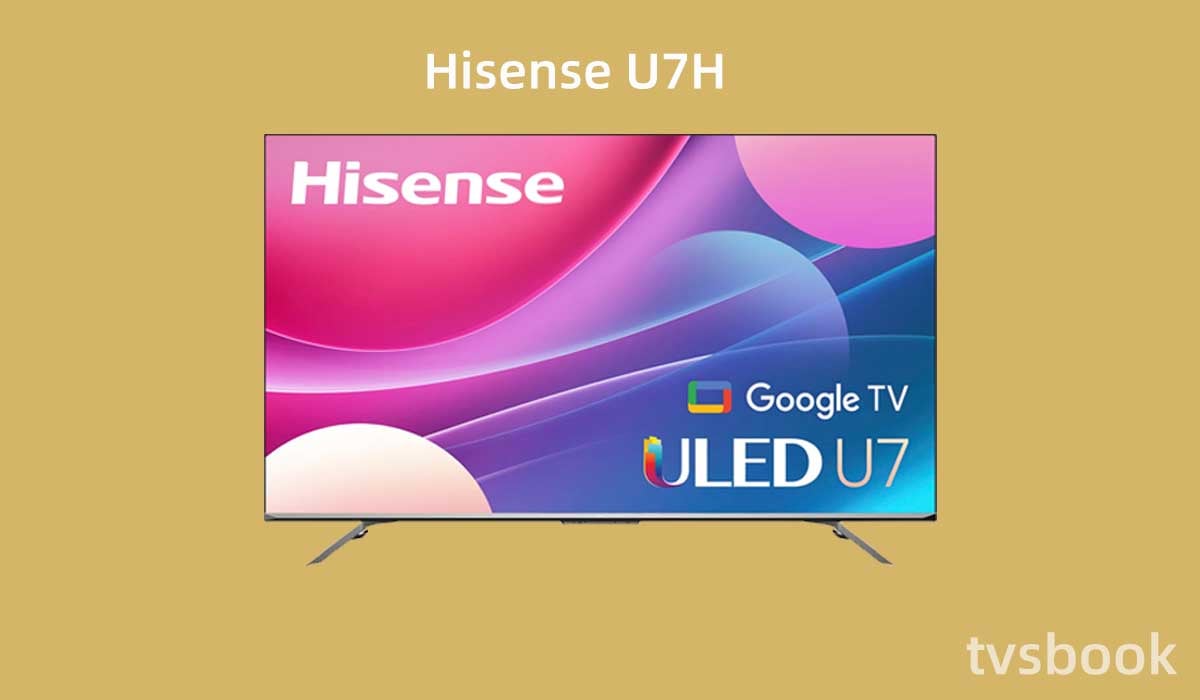 Pros
1. Anti-glare capability
2. Excellent contrast ratio
3. Good color performance
Cons
1. Narrow viewing angle
2. Motion blur
Hisense U8G vs U7H: Design​
Hisense U8G features a unique and stylish design. The three side bezels of the TV screen are so thin that they are almost negligible. The silver bezel at the bottom is more prominent, and whether you like this design depends entirely on your personal preference. The butterfly-shaped stand design is different from other TV stands in that the stand is wide and sturdy enough to hold the TV securely.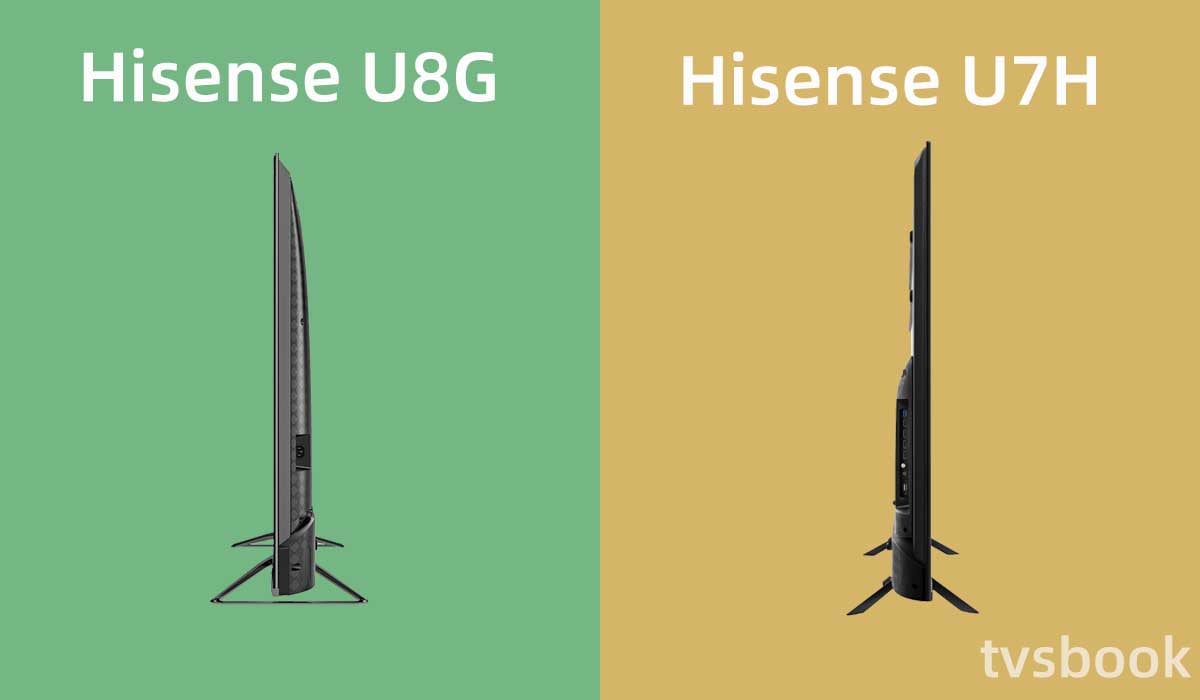 Hisense U7H has a sleek, high-end design, similar to the U8G, with a very thin bezel on three sides and a slightly prominent silver bezel at the bottom. The TV uses a more conventional V-shaped stand, and you can choose the stand in a wide or narrow position depending on the size of the table. Both mounts raise the TV high enough to place the soundbar in front of the TV.
Both the U8G and U7H are made of plastic on the back, with the U8G featuring a beautiful checkerboard design and the U7H also featuring this pattern on the bottom half.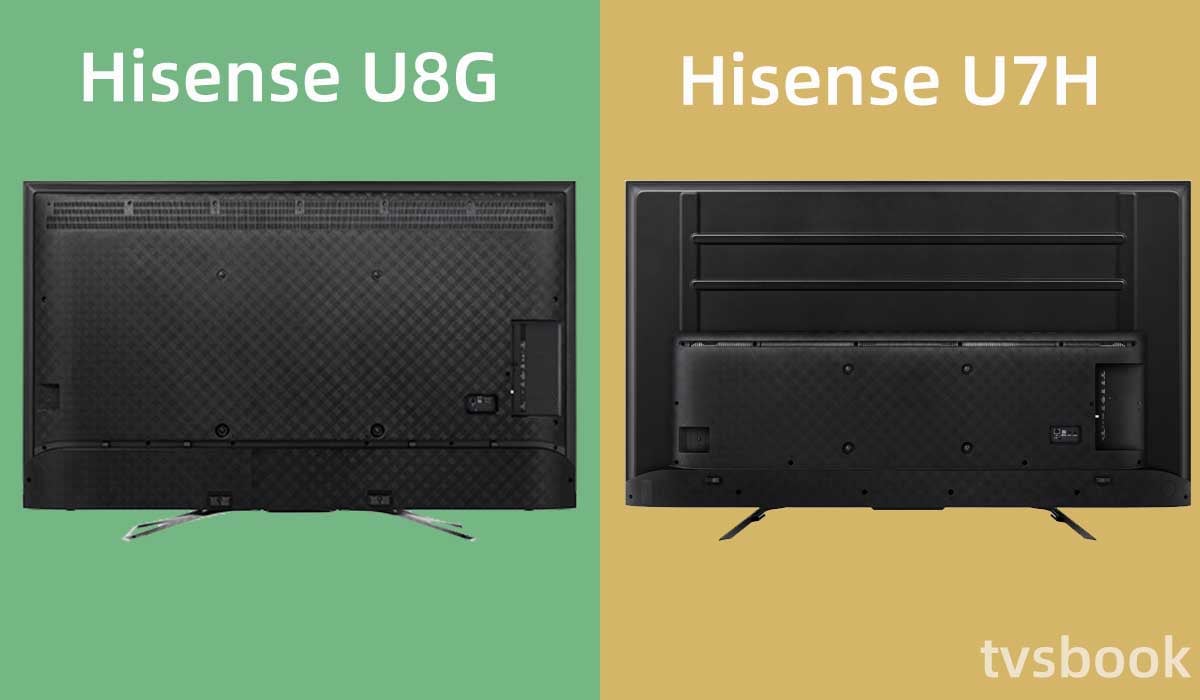 Both TVs support standard VESA wall mounting with cable management on the back. The inputs are located on the side of the TV, so they are easily accessible.
Hisense U8G vs U7H: Picture Quality​
The Hisense U8G has excellent contrast, providing bright highlights and deep blacks as you watch dark scenes in movies. the U8G's full-array local dimming feature further optimizes the contrast, but not as much as its successor, the U8H (2022 model).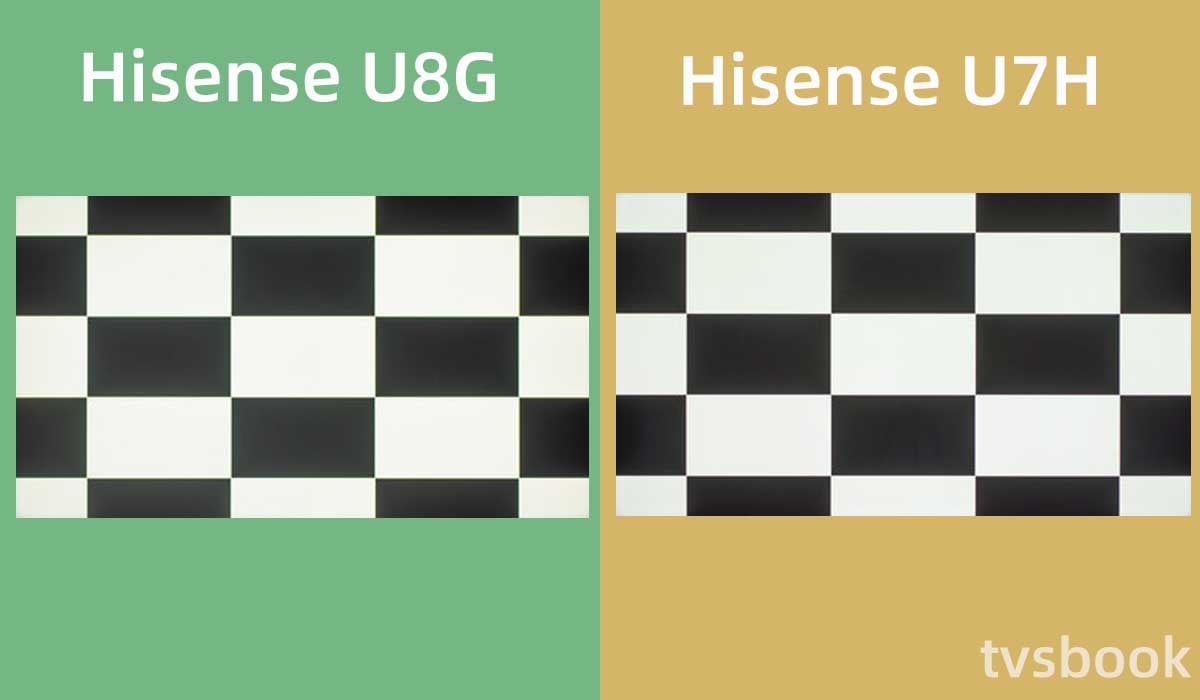 The U8G has amazing HDR peak brightness and still maintains high-quality HDR content rendering in game mode. If you like to watch TV shows or play games in a bright room, the U8G should give you a good experience.
Hisense U7H also has an excellent contrast ratio, and with the addition of its local dimming function, it can render very good highlights and deep blacks for watching programs in dark environments. Some flickering occurs with fast-moving images.
The U7H has good peak brightness, but is not as good as the U8G. You'll get a great HDR experience in both gaming mode and watching movies.
As LED TVs, the common problem of Hisense U7H and U8G is their narrow viewing angle. When your viewing angle is off-center, the image quality drops significantly and fades. If you wish to watch TV with more than one person, you may want to consider an OLED TV with a wider viewing angle.
Hisense U8G vs U7H: Sound Quality​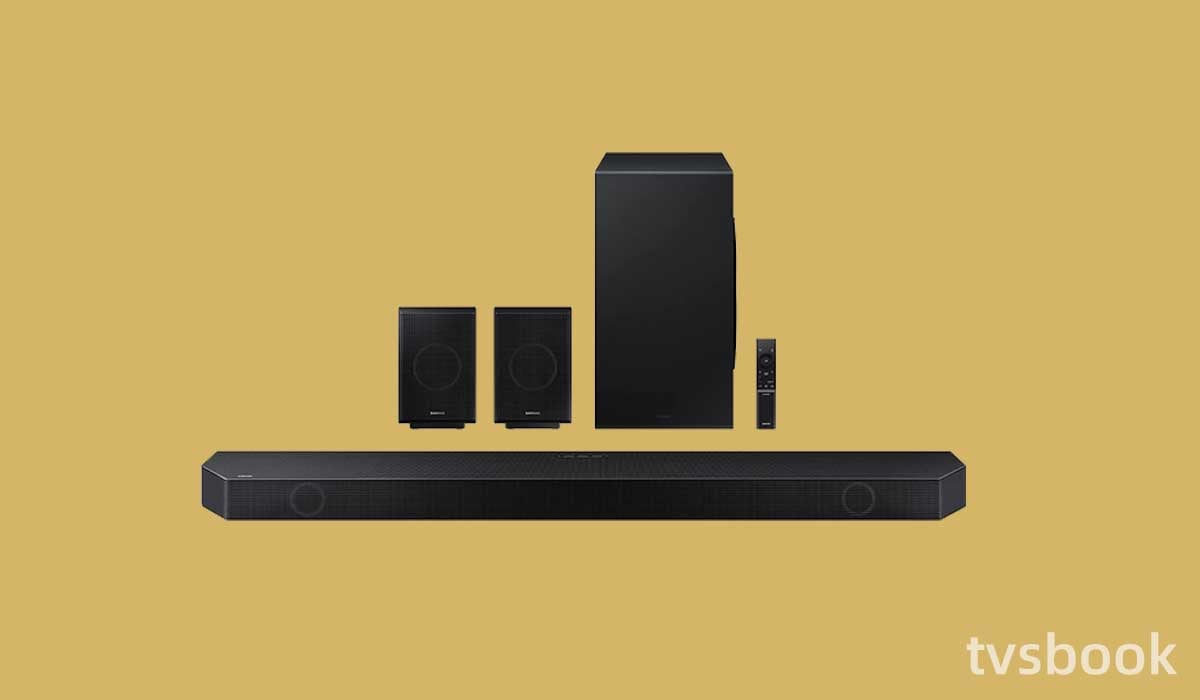 The Hisense U8G's built-in speakers provide good sound, and the TV has a good sound balance and is capable of producing some bass. You can adjust the sound of the TV by adjusting the sound mode or the equalizer.
The speakers on the U7H perform well and there is little distortion at high volume levels.
But if you want to get a better sound experience, I recommend you buy a good soundbar.
Hisense U8G vs U7H: System and Smart Features​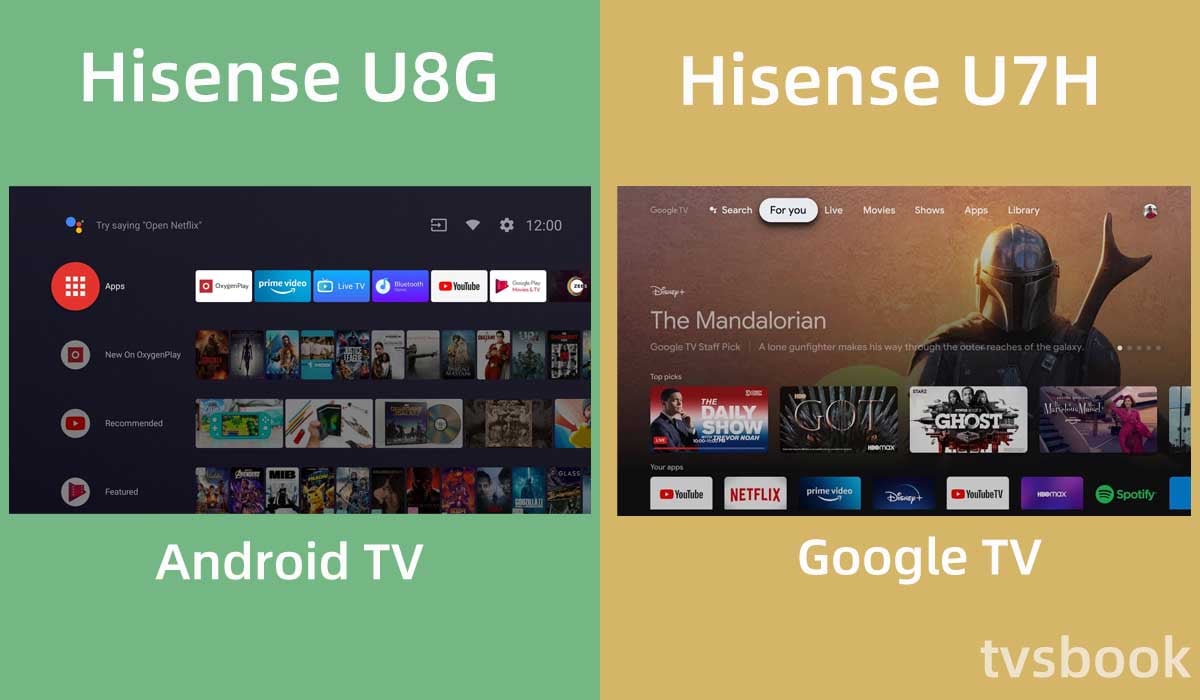 Hisense U8G TV comes with Android TV 10, a smooth and fast system with an easy-to-access user interface. You can customize the home screen to your liking and select your favorite apps. Android TV offers almost all the apps you need, and of course, you can use Google Chromecast to transfer your phone's content.
Hisense U7H, on the other hand, uses Google TV 11, which is an updated version of Android TV for 2021. The user interface of Google TV is more modern and offers personalized recommendations. It also supports Google Chromecast. you can download various streaming services and other apps from the Google Store.
The button design and function of the two TV remotes are roughly the same, with slight differences in appearance and design. The remotes offer shortcut access buttons to some of the popular streaming services nowadays. You can use the voice control buttons to change your TV's inputs or open applications.
Hisense U8G vs U7H: Inputs​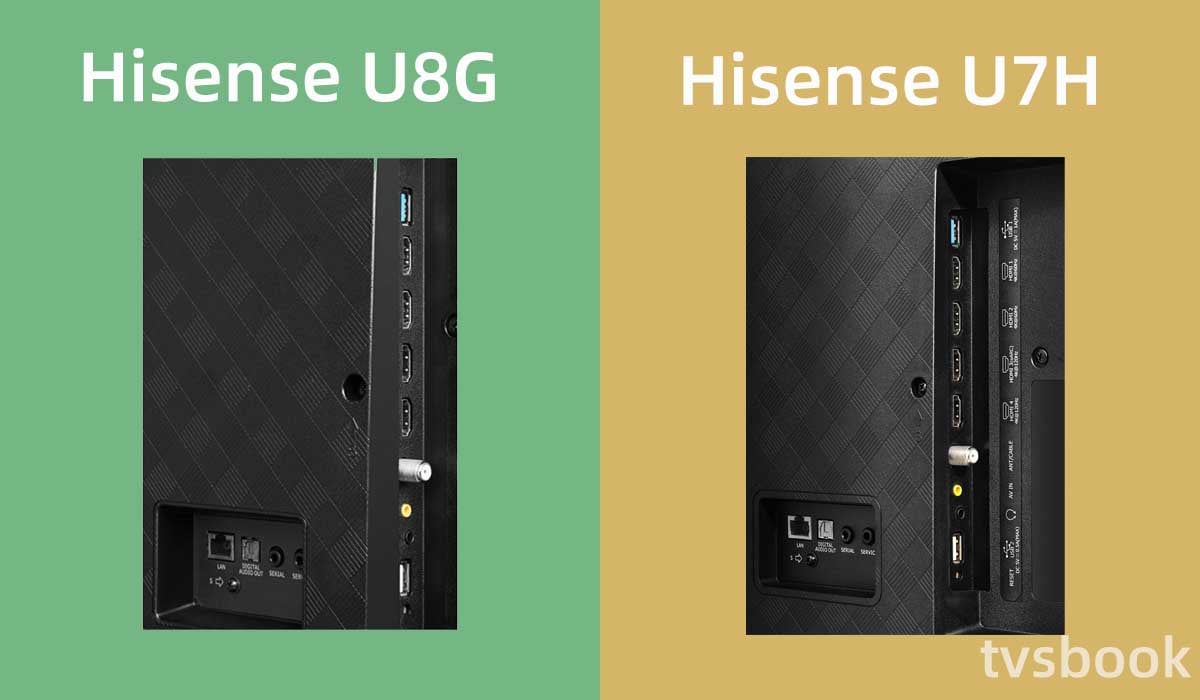 The Hisense U8G and U7H TVs support 4K 120 Hz and both have very low input latency. Both models are equipped with four HDMI ports, two of which support HDMI 2.1.
Hisense U7H supports both HDR10+ and Dolby Vision, while the U8G supports HDR10, HLG, and Dolby Vision.
The U7H supports gaming features including VRR, FreeSync, and ALLM for a great gaming experience, while the U8G supports VRR and ALLM.
Summary​
Hisense U8G and U7H are both good quality TVs, and if you're on a budget, these two are a good choice. On balance, the Hisense U8G performs better, with high peak brightness and excellent local dimming, making for good picture quality in both dark and more intense scenes.
Hisense U7H, on the other hand, is a good 2022 model that is more easily overlooked, sandwiched between the U8H and U6H (Check the comparison of
Hisense U6H vs U8H
), with no absolute advantage in brightness or price. But there's no denying that its picture quality, gaming performance, and other performance make it a great mixed TV for the money.